Pages 24-28
Survey of London Monograph 15, St Bride's Church, Fleet Street. Originally published by Guild & School of Handicraft, London, 1944.
This free content was digitised by double rekeying and sponsored by English Heritage. All rights reserved.
6. THE SEVENTEENTH CENTURY TO THE GREAT FIRE OF 1666
The first vicar appointed in the reign of James I was Nathaniel Giffard, (fn. 1) who had been rector of Stone and Archdeacon of Huntingdon. He was at St Bride's from 29 December 1603 until his death in 1615. He was buried in the parish Church on 14 November. His successor was James Palmer, the philanthropist, who founded a free school and almshouses in Westminster (since moved to a new site in Rochester Row), and was the subject of a warm eulogy by Thomas Fuller. Palmer was born in the parish of St Margaret, Westminster, in 1585 and was educated at Magdalene College, Cambridge, and subsequently at Oxford. He became vicar of St Bride's in 1616, (fn. 2) and in 1625 his wife Margaret, who died of the plague, was buried here. He was evidently not at ease amid the conflicting religious tendencies of the time. By the authorities he was rebuked in 1637 for irregularities that savoured of puritan views, (fn. 3) and he appears to have preached frequently before both Houses of Parliament on their monthly days of humiliation. But he did not go far enough to satisfy the nonconformists, and in 1642 the House of Commons ordered him to allow the free use of his pulpit twice a week to Simon Ash, a dissenting minister of note. (fn. 4)
The Vestry of St Bride's, supporters of the Parliament against the King and at this stage strongly Puritan, became dissatisfied with Palmer and sought a preacher of their own choice. They represented the body of the parishioners, with whom now rested the power of presentation to the living, the Dean and Chapter of Westminster having been swept aside. After some hesitation Palmer agreed to resign, and at a meeting on 9 October 1645 it was reported 'that he desired the parish to helpe him to £40 that was due to him from the Dean and Chapter of Westminster for two yeares and a halfe sallary, and then he would goe alonge with suche of the parishioners as should be appointed to the Committee of Ministers, and that he might part lovingly and fairely he would relate his infirmities to the Committee. That hee was ancient, his voice failed him, his hands shooke, and hee could not write and doe as he hath done, and much more to this purpose; and that if they thought fitt he would resigne his place to any suche minister as the parish should think fitt to make choice of . . . but if in case that were done, he desired he might have the use of his roome over the Church porch where his books and thinges are, for this winter time, until he can provide himself elsewhere.' (fn. 5)
He resigned on 18 October, thus accepting a voluntary sequestration, and lived many years employing himself in acts of charity. 'He made it his business to inquire out the widows of the sequestrated ministers, whom he not only relieved but doubled his charity by the most Christian and handsome manner of doing it, using to drop the money somewhere or other in the house where it might come into their hands.' He built houses for the poor of St Bride's on land of the new cemetery against the Fleet Ditch. He built and endowed his foundation in Westminster, and in its chapel 'he constantly, for divers years before his death, once a week, gave a comfortable sermon'. He died on 5 January 1660 and was buried in St Margaret's, Westminster, where his friend Sir Walter Playter, Chamberlain of the City of London, erected a monument to him with a portrait bust and his arms (fn. 6) (Plate 65).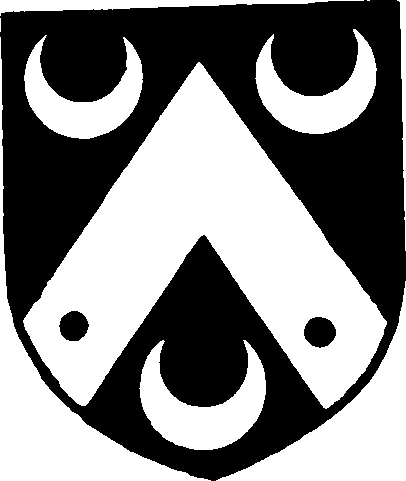 During his incumbency (1616–45) two events occurred that deserve mention. In 1623 was buried here Thomas Weelkes, the composer, and organist of Chichester Cathedral. He died at the house of his friend Henry Drinkwater, in the parish, when on a visit to London. A tablet to his memory was set up in the Church by the English Madrigal Societies on the tercentenary of his death. On 3 March 1633, Samuel Pepys, the future diarist, son of John and Margaret Pepys, was baptised at St Bride's. The baptisms of five sons and five daughters are recorded in the parish registers from 1 August 1627 to 5 November 1640, Samuel being the fifth child. The house where he was born fronted on Salisbury Court and backed upon the churchyard. It was also while Palmer was vicar that an even better known philanthropist than himself, Sir John Morden, was born in St Bride's parish and baptised in the Church. This was in 1623. He lived to build his beautiful College at Blackheath, designed by Sir Christopher Wren, in the chapel of which he was buried in 1708.
Of the intruding preachers seven can be traced. Their selection and appointment after Palmer's dismissal rested with the Vestry, which applied to the Committee of Plundered Ministers for confirmation. Men of distinction were among them. Thomas Coleman is remembered as a learned Hebrew scholar, born at Oxford and educated at Magdalen Hall. His linguistic skill earned him the title of Rabbi Coleman. He held the rectory of Blyton in Lincolnshire, and in 1642 exchanged it for that of St Peter Cornhill where he was buried in March 1646 after serving St Bride's for some four months only. (fn. 7)
The temporary appointment of Mr O'Neale followed; he was expected to preach when no other preacher was at hand and was given 10s. a week and surplice fees. Then an effort was made to get a permanent vicar and lecturer and the choice fell on John Dicks on 2 March 1646. He commenced his duties a fortnight later, but the brethren at Dover, whence he had come, were so unwilling to part with him that the rival claims of the two parishes were argued before the Committee of Counsel. A provisional agreement was reached and the salary fixed at £140 a year but, on 5 May 1647, Dicks refused to stay as he was 'resolved for Dover'. The Minutes add: 'they would not show themselves ungrateful to him though they expected better things of him than to be so dealt with.' (fn. 8) On the following 13 September another temporary appointment was made, and Mr Jerome engaged to officiate the cure and preach every Sabbath Day, Fast day and Thanksgiving, if the parish were not otherwise provided. Similar appointments followed. Samuel Fisher accepted the office of lecturer (fn. 1a) on 28 April 1651 and William Jenkins on 29 December of the same year. On 16 February 1652, a Mr Bates (fn. 2a) was chosen minister by the Vestry and was duly approved by the Committee of Plundered Ministers, but Samuel Fisher was recalled and 'entertained Minister' on 30 June following, with a salary of 40s. a week. We read in the Minutes 'that a Sacrament be administered by Mr. Fisher on the next Sabbath day come Sennitt (seventh night) in the parishe to suche as have been admitted of formerly to the Eldershipp and to suche that come to give accompt to the Minister and Elders of their faith, as he, Mr. Fisher, hath propounded it'. Samuel Fisher was son of Abraham Fisher, shoemaker, of Stratford-onAvon where he was baptised in 1617. He was educated at Queen's and Magdalen Colleges, Oxford, and after he left St Bride's he went to Withington Church, Shropshire, St Mary's, Shrewsbury, and Thornton-in-the-Moors, Cheshire, from which he was ejected at the Restoration. He lived later at Birmingham and was buried at St Martin's Church there in 1681, 'leaving the character of an ancient divine and able preacher and a goodly life'. He wrote An Antidote against the Fear of Death and A Love Token for Mourners. (fn. 9)
The last intruding minister was John Herring who was appointed on 8 October 1654, but was formally admitted to the vicarage on 4 March 1658 upon the presentment of Richard Cromwell, Lord Protector, exhibited by three famous ministers, Simon Ash, John Fuller and Edmund Calamy, acting for the Trustees for the Maintenance of Ministers. (fn. 10) Pepys notes on 22 January 1660, 'To Church in the afternoon to Mr Herring, where a lazy, poor sermon'. On 22 August 1660 he walked with Mr Herring and in August 1662 he refers to his departure. He was ejected by the Dean and Chapter of Westminster, who now resumed their rights, but agreed according to the Vestry Minutes to allow his salary, 'paid to him quarterly for the time past by the lessees of the rectory', to be 'allowed and accompted by the Receiver General as paid by their former order'. Herring's last appearance was on Sunday, 17 August, which as Pepys says was 'the last Sunday that the Presbyterians are to preach, unless they read the new Common Prayer and renounce the Covenant'. Pepys did not attend St Bride's, having gone to hear Dr Bates at St Dunstan's, but he records that Madam Turner 'had heard Parson Herring take his leave; though he by reading so much of the Common Prayer as he did, hath cast himself out of the good opinion of both sides'.
On 5 June 1663, the minutes of the Vestry cite 'an act of Chapter admitting Dr Richard Pierson, curate of St Bride's in the room of Mr John Herring'. It was Dr Pierson who officiated at the funeral of Tom Pepys, Samuel's brother, described in detail by the diarist on 18 March 1664. His successor was Paul Boston, instituted 21 August 1666, who saw the old Church destroyed in the Great Fire of London.
During the Puritan ascendancy and after the appointment of elders there was a marked tightening up of supervision over public morals and behaviour. The Churchwardens took the fines by which any departure from decorum was punished; they are duly entered in the accounts and the following are specimens:
1642.
Recd. of Mr. Bellamy for having Company in his yard drincking on the Sabbath daie
9s.
0d.
1645.
Recd. of some younge men that were taken at Mrs. Hicks her garden in sermon time on the Lord's Day
6s.
0d.
1653.
Received of a man for swearing, Ten Groats but being poore I gave him one shilling againe
2s.
4d.
Thomas Mee, Constable of St Bride's parish in the year 1655, made himself very busy in collecting sums for misdemeanours which came under his official notice:
1655.
the 12th June. Recd. of Mr. Mee a forfeiture for carryinge a pair of shoes on the Sabbath Day
1s.
0d.
1655–6.
17 Feb. Recd. of Nottingham Carryer and two more at Bell Savage for drinckinge on ye Sabbath Day
4s.
7d.
1655–6,
20 Feb. Recd. of Mr. Mee for some abuse done att the Miter in Fleet Streete
8s.
0d.
1656,
the 25 May. Received of Mr. Beeston, (fn. 3a) player, by order of Vestrie
£2.
0s.
0d.
1656,
the 15 June. Recd. for Release of Goods taken carryinge on the Sabbath Day
4s.
0d.
1656,
24th July. Recd. of one for carryinge home thinges on ye Sabbath Day
1s.
0d.
1656,
13th Nov. Recd. of a woman in Hanginge Sword Court for Swearinge oathes
8s.
0d.
Another feature of the Churchwardens' accounts, the record of payment to the ringers, brings to mind the events of this period of conflict and the change in fortune of the parties. The following entries have been extracted:
1643.
Paid to Baker for the Ringers when the Trayned Bands came from Gloucester
2s.
0d.
Paid to the Ringers when the Trayned Bands cam from Newport Pannel
2s.
0d.
1645,
July 22. A Command beinge come from the Lord Mayor upon the thancksgivinge Day for Gods Mercye unto the Parlts forces in the west that there should be Ringinge—Paid to the Ringers
5s.
0d.
Paid to the Ringers on the Thanksgivinge Day for gaininge Bridgewater and Pomfret
6s.
0d.
1645,
Aug. 22. Paid to the Ringers upon a thancksgivinge day appointed by Parliament for takeinge of Sherburne with other mercies of God
2s.
6d.
(1646)
Feb. 19. Paid the Ringers for the thancksgivinge day for Chester
3s.
0d.
After an interval the accounts show the change which had taken place in affairs:
1660,
June 9. Paid Mr. Audley for drawing the Kings Armes to hang in Ye Church
£7.
0s.
0d.
July 5. Paid to the Ringers when the Kinge dined in the Cittie
2s.
6d.
1665.
Ringing in the King's Coronation Day
5s.
0d.
June 9. Paid the Ringers when the Dutch Fleete received an overthrow
3s.
8d.
1666.
Paid to the Ringers for Ringings that the Du(t)ch was routed
6s.
0d.