Pages 19-24
Survey of London Monograph 7, East Acton Manor House. Originally published by Guild & School of Handicraft, London, 1921.
This free content was digitised by double rekeying and sponsored by English Heritage. All rights reserved.
BIOGRAPHICAL NOTES.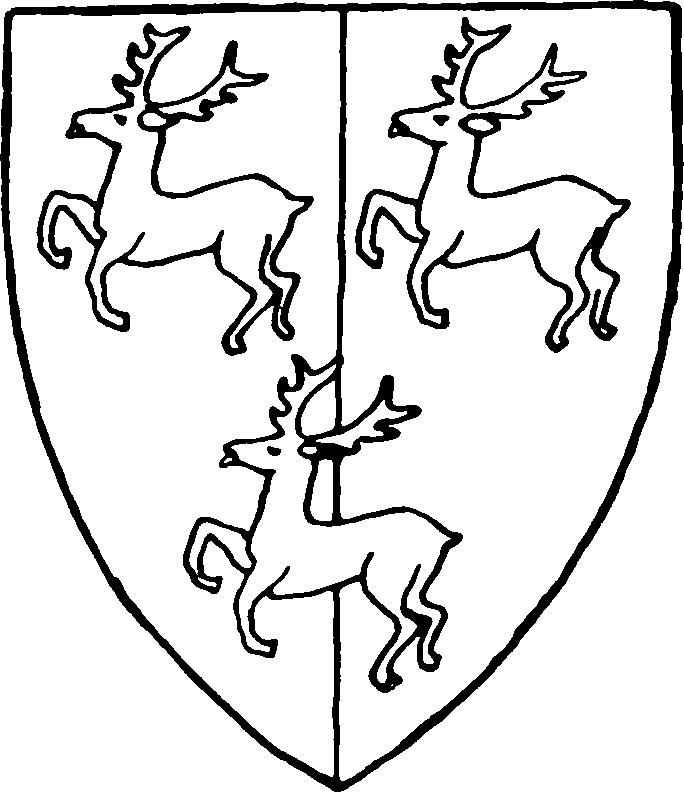 SIR JOHN SUCKLING, father of Sir John Suckling, the poet, was born in 1569, and died 1627, being entered at Gray's Inn 22nd May, 1590. In 1602 he was Secretary to the Lord Treasurer, Sir Robert Cecil, and two years later succeeded Sir Arthur Aty (fn. 1) as Receiver of Fines. He was knighted by James I. at Theobalds, 22nd January, 1615–6, and after filling the offices of Master of Requests and Comptroller of the Royal Household, he became Secretary of State in 1622. He represented Dunwich, Middlesex, Yarmouth and Norwich in Parliament. He married, first, Martha, daughter of Thomas Cranfield, and sister of Lionel, 1st Earl of Middlesex, and, second, Jane, widow of Charles Hawkins, who survived him and married Sir Edwyn Rich, of Mulbarton, Norfolk.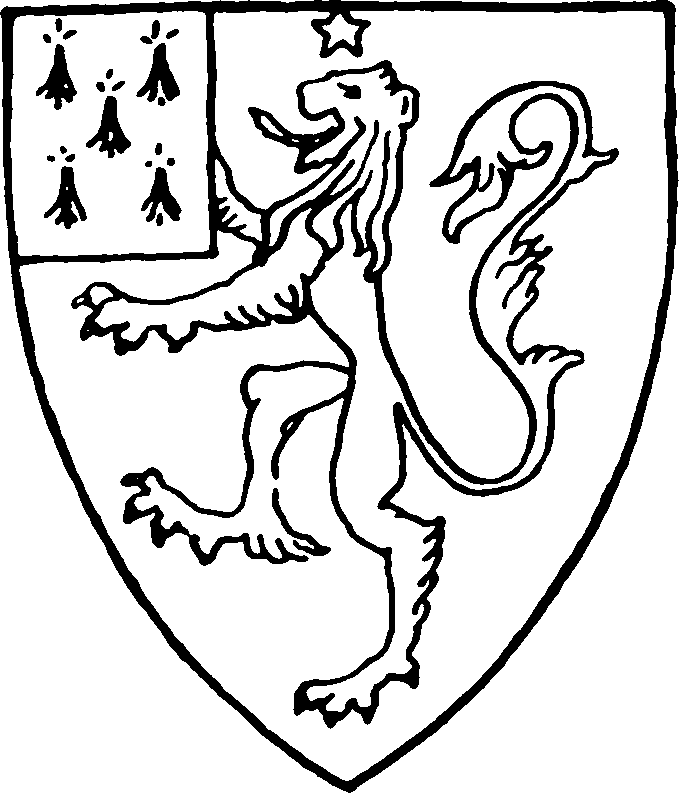 SIR RICHARD SUTTON was Auditor of Imprests (Exchequer), i.e., payments to soldiers, sailors, etc., under James I. There are numerous references to him in the Calendar of State Papers between the years 1608–1635. His residence near Little Britain, Aldersgate, has already been referred to (page 17). He was knighted at Whitehall on the 2nd February, 1618–1619, and Shaw (fn. 2) describes him as of Essex, and "a Commissioner employed about matters of the household and Navy." In the visitation of London, 1568, etc., the following pedigree is given :— (fn. 3)

He died 26th April, 1634. The name of Sir Richard Sutton appears as one of the executors (1619) of Thomas Sutton, founder of Charterhouse.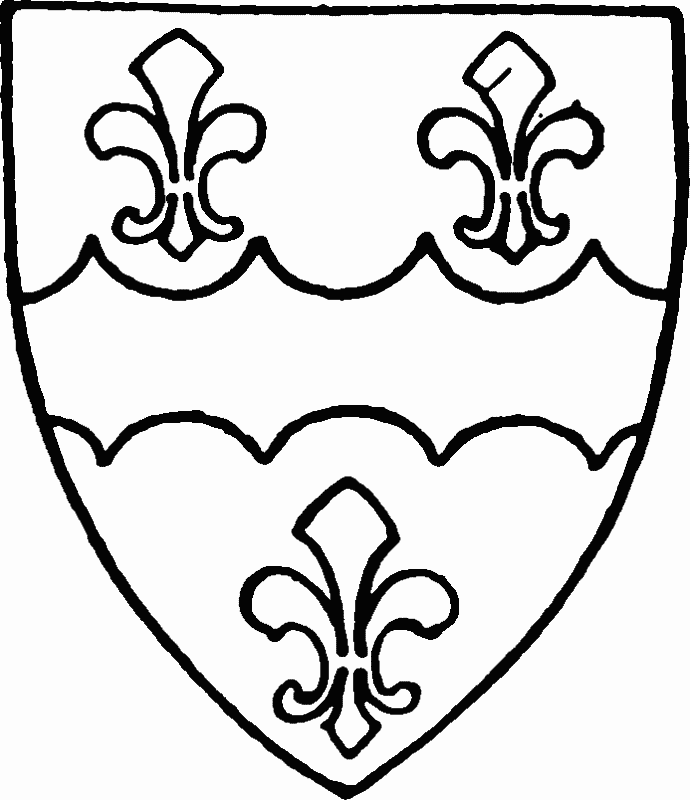 SIR JOHN ASHFIELD, Bt.—Sir John Ashfield's name appears in the Assessment Book from 1634–1638, and an extract from the Parish Registers records "Sir John Ashfield, Knygt, buried the 3rd day of November, 1638," while a further entry states that "Sir John Ashfield, Knt. and Bart., married Elizabeth, daughter and heir of Sir Richard Sutton and relict of Sir James Altham. Lady Ashfield held 210 acres of land in this parish in the year 1649." Burke (fn. 4) gives the date of Sir John Ashfield's death as 1635. He was Gentleman of the Privy Chamber to Charles I., and created baronet 20th June, 1626. Lady Ashfield's name appears in the Assessment Book from 1639 to 1651. In 1655 she married Sir Rich. Minshull. Another entry in the Church Registers records, under the year 1636," a servant of Sir John Ashfield, buried ye 24th of January."
SIR RICHARD ASHFIELD, Bt., son of the above, succeeded his father in 1635 and sold the property to Alderman Perryn in 1656. (See Perryn's will, Appendix 1.) He was married twice, his first wife being a daughter of Sir Richard Rogers, and his second a widow, Dorcas Burchett, daughter of James Hore, of the Mint. He died in 1684.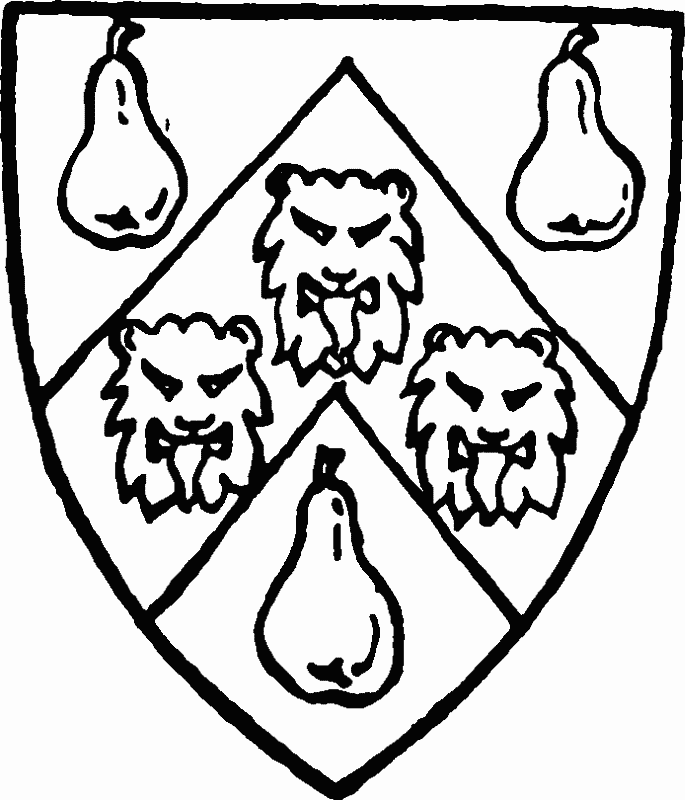 JOHN PERRYN was a prominent member of the Goldsmiths' Company, and, as already mentioned, filled the office of Prime Warden in 1655–6. From 1654 to 1656 he was Alderman of Billingsgate Ward. He died in the Great House, East Acton, on February 26th, 1657, and left the property by will to the Goldsmiths' Company (see Appendix 1). Alderman Perryn's widow, who married Sir Thomas Vyner, appears to have remained in possession of the house as lessee after her first husband's death, and erected a monument to his memory in Acton Church with the following inscription:—
Here lyeth interred ye body of Iohn Peryn Esq late Alderman of ye citty of London | & one of ye comissioners of ye peace for ye covnty of Midd': who by his last will and testamt | did (after ye decease of Mrs Alice Peryn his loveing wife & sole Execvtrix) give & be | qveāi all his Lands in ye Parish of East Acton to piovs & charitable vses for ever |
viz
The sume of twenty six pounds pannũ to maintaine a weekely Lecture for ever to be preached in ye parish church of Bromyard in ye county of Hereford wherein he was borne vpon monday in every weeke (being market day) in ye forenoone ye Preacher to have tenn shilings for each sermon & ye clarke of ye said p'ish to have twenty shilings paññ for his attendance on ym dayes for [ever
Vnto ye free Gram'er schoole of Bromyard aforesaid ye sum'e of twenty pounds a yeare for ever to bee paid vnto ye Master of ye said schoole for his paines & better incouragemt: in ye schoole.
Vnto ye poore of ye said towne of Bromyard ye sum'e of five pounds a yeare for ever.
Vnto ye poore members of ye company of Goldsmiths London, twenty pounds a yeare for ever
Vnto Christs Hospitall in London tenn pounds a yeare for ever, five pounds thereof for ye poore children & ye other five pounds for a poore blewcoate yt shall be bredd a scholler & sent to one of ye vniversityes eather Oxford or Cambridge for his better incourage't to study.
Vnto ye Poore of ye pish of St Vedast als fosters in foster lane London ye sum'e of five poud a yeare for ever.
Vnto ye Poore of ye pish of east Acton in ye county of Midd': aboue said tenn pounds a yeare for ever to bee distributed every quarter of a yeare amongst ym at ye discretion of ye Church-wardens & overseers of ye poore of ye same pish for ye time being.
Vnto ye poore of ye pish of St Sepulchers wthout Newgate in London ye sum'e of five:
pounds a yeare for ever.
All wch guifts & legacys togeather wth ye remaine of his lands in east Acton as above said he hath left to ye care & trust of ye Right worth: ye Company of Goldsmiths London. whereof he was a member to see ym faithfully pformed according to ye true intent &
meaning in his last will & testamt. expressed.
Hee gave alsoe to ye releif of Godly aged Orthodox Ministers & fitt obiects of charity & poore ministers widdowes ye sum'e of one hundred pounds. He gave alsoe to ye present releif of ye poore members of ye wor: Company of Goldsmiths y sum'e of twenty pound wch said sum'es of 100.1 & 20.1 last mentioned are allready paid & distributed.
Haveing thvs enlarged himselfe to ye Glory of God & releif of ye poore he finished his owne course the 26th of february 1656.
Unto whose memory (as a pledge of Conjugal affection) his loveing
wife as abovesaid erected this Monument.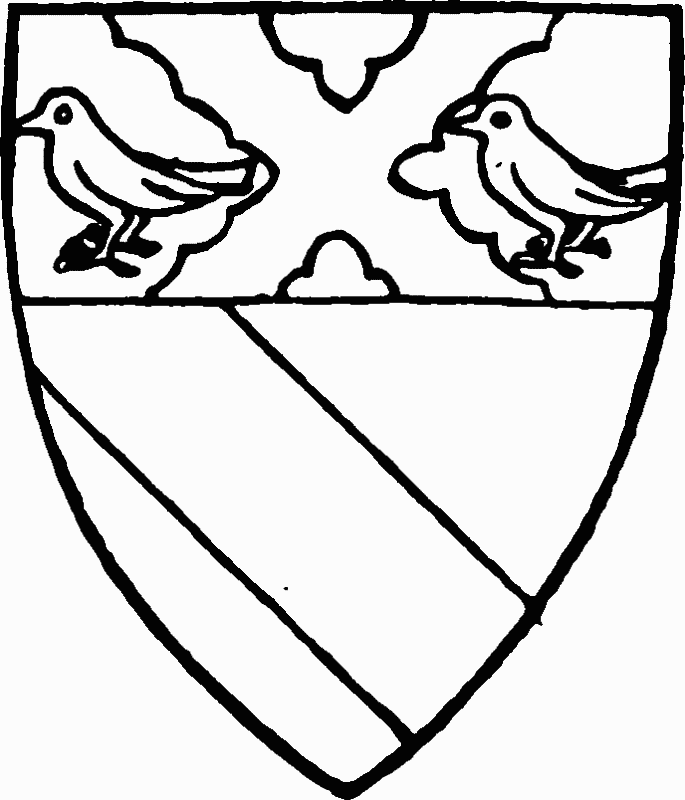 SIR THOMAS VYNER, Lord Mayor of London in 1653, had been twice married before he took as his third wife, Alice, widow of the above John Perryn. During the latter part of his life, according to the Dictionary of National Biography, he lived in a Mansion at Hackney near the church called the Black and White House, which he had purchased in 1622 and enlarged as a country house. He died there in 1665 and was buried in the Church of St. Mary Woolnoth, Lombard Street, where was a monument erected to his memory by his nephew. Pepys attended his funeral at Goldsmiths' Hall, "which Hall and Haberdashers' Hall also was so full of people that we were fain for ease and coolness to go forth to Paternoster Row." His wife Alice survived him and was buried at Acton.
SIR THOMAS COOKE.—Lysons (fn. 5) quotes the following from the Parish Registers:—" The Rt. Worshipful Sir Thomas Coock was buried in the Chancel belonging to the Parish Church of Acton, August 6th, 1678." The Parish books record the following fine for the year 1684:—" of the Lady Cooke for not burying her son in Wollen £2 10s. 0d."
HENRY LAMB.—Described as citizen and goldsmiths' of London in an indenture among the records of the Goldsmiths' Company that recites the original lease of the house to him on May 2nd, 1686. He left the property to his wife Ann, who assigned the lease to Thomas Hamilton, described as of St. James' parish in the same indenture, which is printed in Appendix II.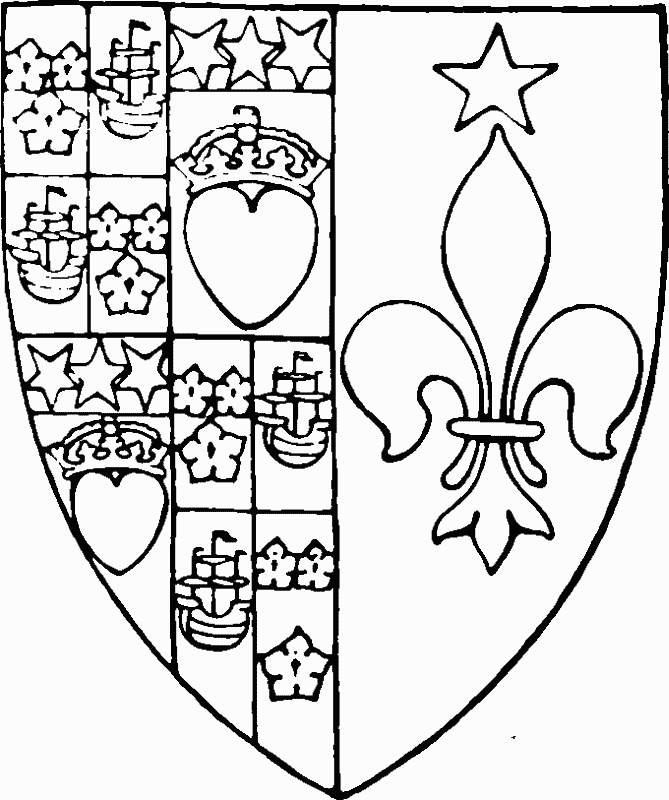 DUCHESS OF HAMILTON.—Probably the widow of James Douglas fourth Duke of Hamilton, who met his death in the historic duel with Lord Mohun in 1712. He had married twice, and his second wife survived him by 32 years. She was the daughter of Digby fifth Lord Gerard, and Swift appears to have been intimate with her, though he said she talked too much and was a plaguey detractor, while later she had a diabolical temper. We have already given reasons for the conjecture that the Duchess was the builder of the House which forms the subject of this Survey.
ROBERT ADAIR.— (fn. 6) Lysons says, "Mr. Adair was a surgeon of considerable eminence, and held some of the most honourable and lucrative appointments in his profession, being at the time of his death inspector-general of the hospitals and surgeon of the Royal Hospital, Chelsea. In the year 1759 he married Lady Caroline, daughter of William Anne Earl of Albermarle, by whom he left one son and two daughters." The Register of Burials gives "Robert Adair, Esq., buried March 24, 1790." On the North wall of the present tower is a mural monument, consisting of a white marble sarcophagus with an inscription within a sunk panel. The sarcophagus is supported on a pair of fluted corbels of slight projection connected by a festoon of drapery, and is surmounted by a circular medallion of white marble with the head of Lady Caroline in relief, and round the border an inscription and a wreath of foliage.
The inscription round the medallion reads:—
The Right Honble Lady Carolina Adair died The 14 August 1769,
Aged 31 Years.
The inscription on the face of the sarcophagus reads:—
Well done, thou Good and Faithfull Servant! Enter Thou Into
The Joy of Thy Lord.
Her Ladyship's two infant children Carolina and Amelia, Are
Likewise Deposited
In the Vault Underneath.
Robert Adair Esq.r. Died The 16th of March 1790.
In the 80th. Year of his age.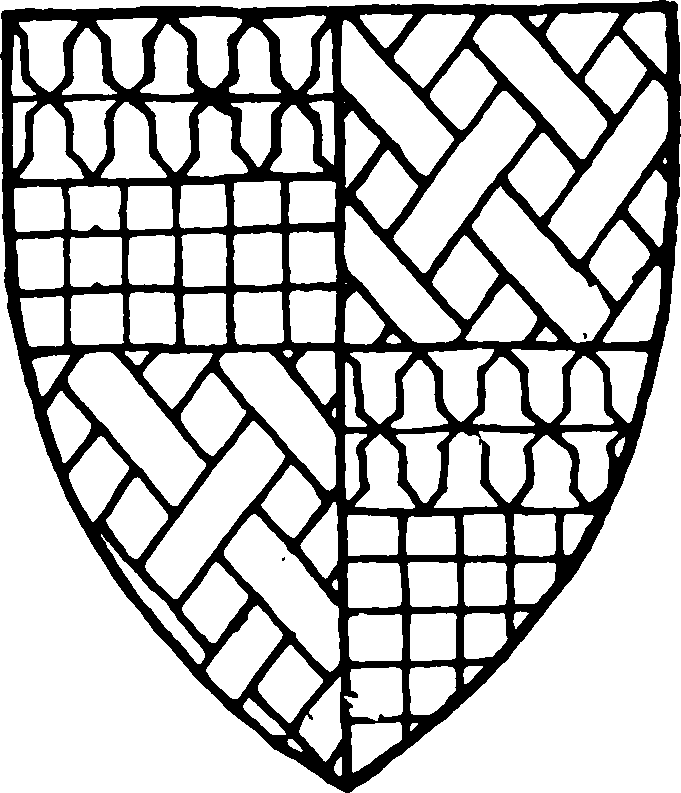 ARTHUR CHICHESTER, Earl of Donegal, was the fifth Earl, and sixth Viscount Chichester. He was also Baron of Belfast, and succeeded to these titles in 1757, at the age of 18. The Acton rate-books show him living in this house from 1775 to 1781. He married on the 16th November, 1761, Lady Anne Hamilton, daughter of James, fifth Duke of Hamilton by his third wife, Elizabeth, daughter and heir of Edward Spencer of Rendlesham. We have already referred to the residence here of the widow of the fourth Duke of Hamilton, and her name appears in the Acton Parish Assessment book for 1739, the year of the Earl of Donegal's birth. Lady Donegal died in 1780, and in the following year the Earl left Acton. In 1757 he was created Baron Fisherwick of Fisherwick, co. Staffs, and on 25th October, 1788, he married as his second wife Charlotte, daughter of Conway Spencer of Tremary, co. Devon. On 12th October, 1790, he married his third wife, Barbara, daughter of the Rev. Luke Godfrey, D.D., and she survived him. The following year (1791) he was created Earl of Belfast and Marquis of Donegal. His death occurred on the 5th January, 1799.
BRIGHT HEMMING.—Above the tablet to John Perryn, on the West wall of the Nave, is a simple raised tablet on a plain background to Bright Hemming, 1800. The inscription reads:—
Near this spot are deposited
the Remains of
Bright Hemming
of East Acton Esqr;
He died on the 7th day of Aug; 1800.
Aged 72.
Also of his widow Ann Hemming
who died 27th September 1821.
Aged 76.
SIR MOORE DISNEY apparently lived here from his retirement to his death in 1846. The Dictionary of National Biography gives the following particulars of his life: He was born about the year 1766, and entered the Army, being gazetted lieutenant and captain, 1st Grenadier Guards, 1791; he became colonel in 1802; Commandant of Messina, 1808; detailed to cover Sir John Moore's retreat 1808; fought at Beltanos and Coruña 1809; and reached the rank of Major-General 1809; he commanded the first brigade of guards at Wilcheren 1809; was Colonel 15th regiment 1814; created K.C.B. 1815; and promoted to the rank of General 1837.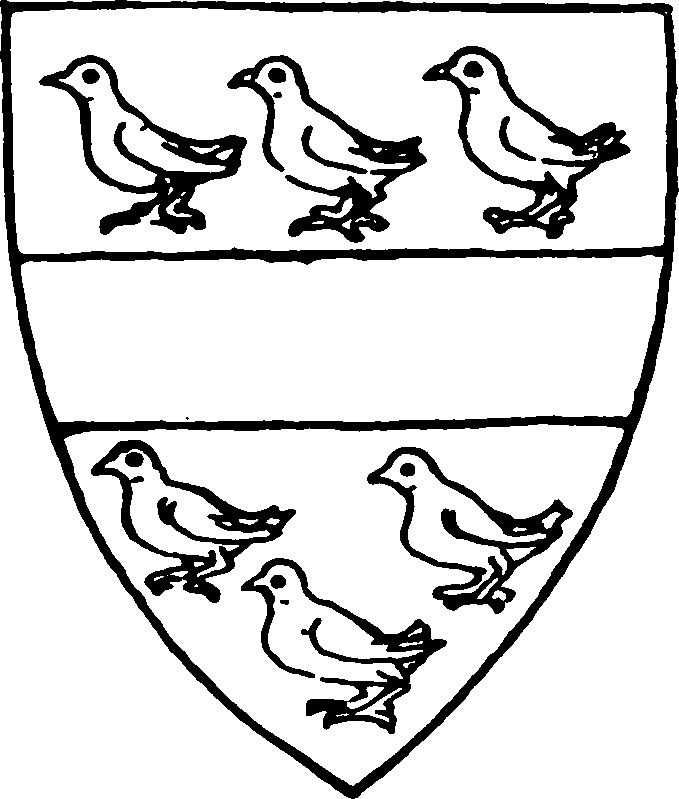 GENERAL ONSLOW.—Richard Onslow, second son of Foote Onslow, is referred to by Burke (fn. 7) as Governor of Plymouth. He was Colonel of the 39th Foot in 1738, of the 8th in 1739, and of the 1st Grenadier Guards in 1745, and became Lieutenant-General in 1745. He was brother of Speaker Onslow, and Richard, 1st Baron Onslow, was his uncle. By his second wife, Pooley, daughter of Charles Walton, of Little Bursted, Essex, he had three sons and one daughter. His eldest son, George, succeeded him as Member of Parliament for Guildford. (fn. 8) His daughter Elizabeth married the Rev. George Hamilton, Canon of Windsor (son of the 7th Earl of Abercorn).
LADY STRANGE.—Isabella, widow of Sir Robert Strange the famous engraver, was the daughter of William Lumisden and Mary, daughter of Robert Bruce, merchant, of Edinburgh. She was born 17th October, 1719, and married Sir Robert Strange in 1747. A full account of her is given in Dennistoun's "Memoirs of Sir Robert Strange" (1855), whence the following extract from a periodical (not identified) is taken: "Died—on the 28th Feby. last [1806] at her house at East Acton, Lady Strange, relict of the late Sir Robert Strange, whose name has been justly celebrated by the admirers of the fine arts in every Country of Europe. The lively and entertaining conversation of the lady whose death we announce, will long be remembered, and the loss of it regretted by her numerous and respectable acquaintances." In the Dictionary of National Biography, under Sir Robert Strange, it is noted that his wife, during his long absences, managed the family, sold his prints, fought his battles and read poetry, philosophy and " psycho-theology." Faithful to the Stuart cause, her open sympathy for it may have sometimes prejudiced her husband's interests in high places.