Pages 52-63
Survey of London: Volume 21, the Parish of St Pancras Part 3: Tottenham Court Road and Neighbourhood. Originally published by London County Council, London, 1949.
This free content was digitised by double rekeying and sponsored by English Heritage. All rights reserved.
LVI—FITZROY SQUARE
This square is relatively small in size but is notable for its fine architectural treatment. The east and south sides were designed by the Adam brothers and exhibit their skill in introducing novelty without impairing the dignity and balance of their composition. The north and west sides were built after the lapse of some years; they are less ambitious but contrive to harmonize well with the general character of the Adams' work.
The east side was begun first. The leases are dated from August, 1792, to January, 1793, (fn. 58) the site at the corner of Grafton Way (formerly Street) together with No. 1, adjoining it on the north, being leased to David Piper. (fn. n1) Nos. 2, 9 and 10 were in the name of James Adam and Nos. 3 to 8 in the names of James and William Adam. All the leases were to run for 99 years from Michaelmas, 1789. In 1798 they were fully tenanted with the exception of Nos. 4, 9 and 10.
The leases for the sites on the south side ran for the same period, but are dated January, 1794. (fn. 59) There were 8 houses here, Nos. 27 to 34, later re-numbered 33 to 40, from west to east. Nos. 27 (33) to 31 (37) were leased to James Adam, Nos. 32 (38) and 34 (40) to James and William Adam and No. 33 (39) to Thomas Bert, carpenter, at the request of the brothers. In 1798 there were tenants in four houses only (see p. 62).
The north side was evidently building in 1827 and 1828 and consisted of nine houses numbered 11–19 from east to west, the leases of which expired midsummer, 1924. Nos. 11 to 13 were leased in April, 1828, to Edward Marshall, (fn. 60) Nos. 12 and 14 in January of the same year to Richard Barker, (fn. 61) and No. 15 in December to Joseph Faulder. (fn. 62) The remaining leases are dated 1827, Nos. 16 and 17 to Joshua Mayhew (fn. 63) in May and June, and Nos. 18 and 19 to George Spencer Smith (fn. 64) in January.
The west side, of which the leases range from 1832 to 1835 (all terminating midsummer, 1924) provided for 13 houses numbered 20 to 32 from north to south. George Spencer Smith had six, William Bigg and Richard Wade two each, John Turner, Charles Grant and John Collier, one each. (fn. 65)
Architectural Description
East Side. For this side of the square Robert Adam designed an imposing range of buildings four storeys high above a basement. The original drawing, with figured dimensions, and an engraving of the design (Plates 16 and 17) show only minor differences from the work as executed, and both show an extension northwards along upper Fitzroy Street. Adam's design was evidently intended from the first to give a special architectural treatment to the square itself, irrespective of the planning of the houses behind this façade, and to set this off by the simpler and more functional adjoining street fronts. The fact that the party walls between the houses do not correspond with the main structural features of the principal range is proof of this.
This east side, including its northern extension, provided for eleven houses, each with about 24 feet frontage. The southernmost house was originally No. 18 Grafton Street (now Grafton Way) and has since been known as IA Fitzroy Square. It occupies two-thirds of the south wing. Nos. 1, 2 and 3 include the remainder of the south wing, two-fifths of the central feature and the intervening space. No. 4 occupies the remainder of the centre and Nos. 5 and 6 the space between this and the north wing, three-quarters of which is filled by No. 7. The remaining quarter is the entrance to No. 8 which, with Nos. 9 and 10, extends beyond the square.
The plan of each house follows the usual London type, being two rooms deep, the front room flanked by the entrance hall and the back by the staircase. In some cases the back wall is bowed. Behind the stairs are extensions, probably of later date, leaving a small courtyard for light to the back rooms. On the first floor the front room is larger, covering both the entrance hall and front room of the ground floor.
The façade is of Portland Stone and has three slightly projecting architectural sections, one central and one at each end, which are more ornately treated than the stretches between them (Plates 18 and 19).
The basement has open areas guarded by plain railings with spearhead stanchions and a top band of open lozenge ornament. The masonry of the ground storey is rusticated with V-jointing and consists of a series of arches within which the doorways and windows are set. At the springing level is a moulded string-course along the whole front, and the doorways are flanked by wooden pilasters wide enough to be pierced by lights; the doors are generally six-panelled and in some cases the four upper panels are glazed. Most of the fanlights are original with radiating bars, but a few have been replaced by modern glazing. The doorway to No. 4 is in the middle of the central projecting feature and has two windows to the north of it and the doorway to No. 3, immediately to the south with one of its windows in the central feature and one beyond. At the first-floor level is a string-course with a moulded lower edge. The second and third storeys of the central feature are divided into three bays, the middle one recessed with threequarter Ionic columns, distyle in antis, embracing both storeys. Each of the five first-floor or second-storey windows (three in the recessed middle bay) is a tall square-headed opening set in a round-headed recess which has a solid tympanum; at their springing level is a continuous moulded impost, interrupted in the main recess by the Ionic pilasters. The windows have separate balconies. The third storey has shorter square-headed windows. Above the third storey is an entablature which extends along the whole façade, with varying enrichments in the frieze and a bold cornice. In this central feature the frieze is plain in the recessed middle bay, but in the two side bays it is carved with festooned rams' heads and flutings. The attic (fourth storey) above the main cornice is also recessed in the middle and has three windows and square pilasters above the Ionic pilasters. Flanking the centre on each side are long panels containing bullseye lights.
The north end or projecting wing has two original doorways, Nos. 7 and 8, but the ground floor window between them is a modern alteration of a large square-headed type with rusticated voussoirs. The second and third storeys have a middle recess entirely occupied by a wide window, which is divided into three lights by columns with acanthus leaf and fluted capitals; the middle light is glazed up to the level of the main entablature of the recess, but the side lights are now reduced by about 2 ft. at the heads. Above this, the whole opening has a segmental arch to form a three-light lunette to the third storey. In each of the projecting side bays, the second storey has a tall, narrow, round-headed recess, reduced in width for a square-headed light below a solid tympanum. Each window has its own railed balcony. The main frieze has flutings in the side bays but is plain in the middle. The attic storey has four windows, but in the middle is a low wide panel with a central bullseye light flanked by carved flutings now of cement. This shows an alteration from Adam's design which had five bullseye windows.
The south wing has suffered badly from war damage and most of the upper parts of the third and fourth storeys are now missing. It paired with the other, but the ground storey retains the original fenestration, two roundheaded windows between two larger similar openings, the northern being the doorway to No. 1; the southern is a window. The frieze of the main entablature has swags as decoration, but only a scrap remains; over the north bay it is fluted.
The two sections between the centre and the wings have plain squareheaded windows to the upper storeys and long continuous balconies at first floor level. The frieze under the main cornice is enriched with the conventional shell and foliage ornament seen in other Adam designs, but much of it has perished by decay.
The south end wall, towards Grafton Way, is of brown brick with quasi-masonry in stucco to the ground storey and has a later side-entrance with a portico with Doric shafts. In the front half of the wall are blanks instead of windows.
North of the main façade is an extension, which is shown on Adam's drawing (Plate 16), with a plain Portland Stone ashlar front. It has a central round-headed doorway (No. 9) with a plain glazed tympanum and all the windows are square-headed. It has an upper cornice, much the same as in the main façade, but slightly lower and without a frieze. Over the north half, but missing in the south half, is a balustraded parapet, and behind it is a mansard roof instead of an attic storey. No. 9 (the British Drama League) occupies the north half of the house and the south half is a girls' hostel (Garfield House), with its entrance (No. 8) in the north projecting feature of the main block, facing the Square.
The interiors have not a great deal of ornament. The ceilings are plain, except for their cornices. All the staircases are of stone and there is some variety in their iron balustrades; all have mahogany handrails, starting with a spiral at the ground floor and ramped at the landings. The balustrades, with one exception, have ornamental open standards of light and simple wrought-iron scrolled strap-work between pairs of straight uprights, the lower halves repeating the upper in reverse. They are alike in Nos. 5, 6 and 7, and have a middle vertical bar with scrolled ends, below and above bands of rings with small applied embellishments. In No. 8 they have double scrolled straps in each half with pendants where they meet in the centre. These are evidently original and are separated from each other by one or two plain bar-balusters. The stairs in Nos. 3 and 4 are variations from the normal arrangements starting from the south and north respectively at the bottom, and rising westwards instead of eastwards. The balusters of No. 4 are a little more elaborate, having a central oblong ring between the uprights with radial leaves, and trilobe pendants above and below. Those in No. 3 bear some resemblance to them. In No. 2 the standards are altogether more complex in design with a pair of long scrolled straps of lyre form instead of straight uprights.
The cornices of the plaster ceilings also vary, being generally enriched with acanthus or other foliage while some have square brackets with soffitrosettes. In No. 3 the entrance hall has brackets with rams' heads imitating those in the main cornice in the façade and its ground-floor rooms have friezes with swags between roundels which contain figures of putti. The back room on the first floor of No. 5 has a very deep enriched frieze.
The original fireplaces that still exist in Nos. 4 and 5 are of wood; others are of white marble. No. 7 (the London and Provincial Friendly Society) is much modernized and has no original fireplaces in position, but stored loose in the basement is one of soft wood. It has side pilasters with applied acanthus leaf caps and a plain frieze panel. The ground floor of No. 5 (Easterns Ltd.) has, in its front and back rooms, wood fireplaces with applied scroll ornament, also of wood, to the friezes. The first-floor front room (part of Messrs. Tibbenham's furniture workshops) has a similar fireplace with an enriched pulvinated frieze, but in poor condition. Messrs. Easterns also occupy the ground-floor rooms of No. 4. The back room has a wooden fireplace with heavy applied wooden scroll ornament in the frieze. In the entrance hall of No. 4 (part of Messrs. Tibbenham's furniture showrooms) is another wooden fireplace with a fluted surround and a frieze decorated with a middle urn and scrolled foliage, all applied in wood, and a shelf-cornice enriched with leaf carvings. It is said to be the only old one in these premises. No. 3 (St. Carlo's Hotel and Restaurant) has a white marble fireplace in the ground floor front room with reeded pilasters and a middle panel in the lintel containing a classical urn in relief. A plainer fireplace in the back room has panelled pilasters and lintel, the only decoration being oval bosses above the pilasters.
The southernmost house, struck by a bomb in 1940, is gutted and roofless; only a fragment of the first floor is left against the south wall, showing the panelled ground floor ceiling and enriched cornice. All the chimney-pieces are missing and the stone staircase destroyed. The next house, No. 1, was less badly damaged and retains its floors, but the staircase is destroyed. No. 2 was the Ear, Nose and Throat Hospital, and is now used by Messrs. Tibbenham's for storing and repairing furniture. It has 19th-century marble fireplaces. No. 8, the south half of the north extension of the main building (Garfield House), has a white marble fireplace in the ground' floor front room; the lintel has a middle panel with a figure of Mercury with his caduceus, etc., and above the pilasters are women dancers with cymbals and tambourine. That in the back room has an urn in a panel as in No. 3. No. 6 (Messrs. Briggs & Johnson), first floor, has plain marble fireplaces but the front room has an iron stove or grate with an almost circular opening, and a ribbed surrounding frame finishing with volutes at the hearth. The recess behind it for the fire is two-thirds circular in plan.
The original internal doors that still survive, mostly from the entrance and stair halls to the rooms, are six-panelled with a raised rib-mould inside each panel, of mahogany. In some cases only the original architraves are left.
South Side. The range on the south side of the square, between Conway Street (Southampton Street) and Fitzroy Street, was also designed by Robert Adam, and appears to have been built immediately after the east side. The treatment of the one resembles the other, but here the wings and the centre block are all narrower, corresponding to the shorter length of the building, the centre on the south being similar to the ends on the east. There are eight houses, now numbered 33 to 40 from west to east (Plate 20).
Nos. 36 to 38, including the centre block, were almost completely destroyed in the air-raids. The design of this central feature included two pairs of Ionic pilasters, traversing the first and second floors, each pair enclosing a window on each floor. Between them was a segmental arch, springing from the level of the second-floor sills, and divided from a recess on the first floor below by a band of masonry. The recess was divided by two Corinthian columns (with pilasters at the sides) into what would normally be three windows, two only of which were formed since the party wall between Nos. 36 and 37 necessitated a stone filling. The same thing occurred in the triple division of the arch on the second floor. There are five bullseye lights (the centre unpierced) to the attic storey, similar to those intended for the ends of the east range, and shown on Adam's drawing. The doorways adjoin one another in the centre.
The projecting end features have each a doorway (Nos. 40 and 33 respectively) on the side towards the middle of the front, and two windows. The first floor or second storey has a window divided into three lights by Ionic shafts (with antae), on pedestals supporting a plain lintel and stringcourse, above which is a frieze with swag ornament, the whole within a square-headed recess. This is flanked by shorter square-headed blind windows or recesses above a dado which has cap and base mouldings. Over these are plaques with carvings in relief of human figures, probably classical subjects, all rather weather-worn. Above the three windows of the third storey is a frieze of which the middle part projects as a wide low panel, in which again are seven small square panels with raised rosette centres: the frieze flanking these wide panels is plain, but in the stretches between the architectural projections it has the same conventional shell and foliage ornament as on the east side. The top storey or attic in the end projection has a middle lunette window of three lights which is flanked by plain square windows. This storey has a cornice and a one-course parapet, but in the middle has a slightly higher feature which is faced with a central roundel or rose, flanked by flutings. In the west feature the flutings are missing. The two ends, towards Fitzroy Street and Conway Street, are of brick and have mostly blank windows in the front half.
The interiors are of the same plan as in the east range, with bowed back walls, etc., but the tenements seem to have conformed more regularly with the façade. The staircases are of stone: in No. 40 (London Skin Hospital) and No. 33 (London Foot Hospital) the balusters are like those in No. 4 in the east range: those in No. 39 have extremely simple scrolls: in the back wall are semi-circular headed niches.
The ceilings are plain with enriched cornices: the entrance hall of No. 39 has human heads as brackets. Nos. 35 and 34 have rather heavy coved cornices with acanthus leaves and horizontal flutings.
The original fireplaces are of marble. In No. 40 the ground-floor front room has a middle panel in the lintel with foliated scroll ornament. On the first floor is an imported mid-late 17th-century chimney-piece of oak partly restored. The fireplace has enriched pilasters and fluted frieze and is flanked by detached Corinthian shafts, partly carved and partly fluted. The overmantel is divided into three bays by square pilasters and the two outer bays have half-round recesses with shell-hoods and the frieze of the entablature is decorated with jewel ornament.
In No. 35 are ground-floor fireplaces with urns above the pilasters, but the lintels have been repaired or replaced by plain composition. On the first floor both fireplaces have fluted pilasters, above which are foliage bosses in the friezes; the lintels have three panels, the middle one fluted.
In No. 34 the rooms are packed tightly with furniture, concealing most of the fireplaces, but two on the first floor are partly exposed and are more elaborately carved than the others. That in the front room has a middle carving in the lintel, of a woman (possibly Venus) with putti or cherubs and above the pilasters are putti riding on dolphins. (fn. n2) That in the back room has panelled pilasters with straight pendants, and above them roundels in the frieze; the lintel appears to be plain.
The internal doors are similar to those in the east range but there are overdoors in No. 39, one with an ogee-curved pediment and another with an entablature with applied scroll ornament in the frieze.
West Side, Nos. 20 (north) to 32 (south). The whole range is faced with stucco, the design based approximately on the east range, i.e. with projecting middle and end architectural features. The ground storey has the usual imitation masonry with square-sunk jointing and round-headed doorways and windows. The doorways have grooved or panelled wood pilasters with foliage caps, moulded transomes and glazed fanlights, of which some are original and others of later repair. The doors are generally six-panelled, with bolection mouldings. The first-floor balcony railings have cast-moulded balusters and in front of each window an ornate standard with elaborate scroll-work.
The main cornice has a plain frieze to the three projecting features, but not in the intermediate stretches. The central feature has a middle recess with four tall Ionic pilasters carrying the entablature. The two bays flanking the recess have segmental-headed windows to the ground storey and square pilasters with enriched capitals to the upper storeys. (Plate 21)
The entrance halls mostly have key patterns to the cornices and the stone staircases have single-moulded balusters, rather like those to the balconies.
The North Side, Nos. 11 (east) to19 (west), is designed similarly to the west. Nos. 13 and 14 are modern. The ground storey has the same accentuated jointing in stucco. The original middle projecting feature included Nos. 14, 15 and 16. The two latter retain shallow square pilasters embracing the second and third storeys— two to each house—with grossly exaggerated volutes to the Ionic capitals. The main entablature has a frieze with conventional ornament, which is a crude copy of that in the south range. In the middle feature the frieze is plain except for rosettes above the Ionic pilasters, and in the end projecting features the middle parts have ranges of seven square panels and rosettes. The attic storey in the middle feature has pilasters, and over each in the parapet is carved a laurel wreath. The entrance doors have each two middle circular panels between long panels, above and below, and with bolection mouldings. In No. 18 the circular panels have heavy iron knockers, in Nos. 17 and 16 the wood panels are replaced by glass, and in No. 12 the woodwork is enriched with carving. The two end houses, Nos. 11 and 19, have side entrances with porticos. The entrance halls have enriched moulded cornices and the stone stairs plain iron bar balusters.
Inhabitants (fn. n3) East side—
No. 1a.
(1795–1797) William Franks, (1798–1812) Jane Franks, (1819–1826) William George Daniel Tyssen, (1829–1840) John Raphael, (1840) Mary Raphael, (1841–1849) Rev. Henry Walker, (1850–1851) Mrs. Jane Douglas Walker, (1855–1860) William Butt, (1863–1875) John Napier, artist, (1877–1882) Auguste Adolphus Youngman, (1887–1893) St. Pancras Constitutional Club.
William Franks was the son of William Franks, senior, (see No. 5 Percy Street). He and his wife, Jane, are commemorated by a memorial tablet at St. John's Kentish Town (seeSt. Pancras II, p. 145).
No. 1.
(1795–1804) John Dixon, (1805) Thomas Murdock, (1806–1838) Charles Lambert, (1838–1843) Lucy Lambert, (1844–1863) Joseph Aaron, (1864–1872) Frederick Willis Farrer, (1874–1879) Rev. James Freshfield, (1880–1881) Thomas Gullick, portrait-painter, (1882–1893) Maria Gray School for Girls.
No. 2.
(1795–1812) Manasse Lopez (Sir Manasse Lopez, Bt. from 1805), (1813–1842) Daniel Beale, (1843–1848) Frances Sarah Beale, (1848) Thomas Barbot Beale, (1850) William Dyce, (1853–1869) James Sant, (1868–1895) Thomas Francis Dicksee, (1896) Frank Dicksee.
Sir Manasseh Masseh Lopes, Bt. (1755–1831) was the son of Mordecai Lopes (see 14 Percy Street). In 1802 he joined the Church of England, became M.P. for New Romney and received a baronetcy. In subsequent elections his bribery of electors resulted in a heavy fine and imprisonment. He was later returned to Parliament for Westbury. He married Charlotte, daughter of John Yeates of Monmouthshire. He left a fortune of £800,000. He had previously lived at 119 Charlotte Street (q.v.). William Dyce (1806–1864), painter, originated the pre-raphaelite school of painting in England. Appointed Professor of Fine Arts, King's College, London (1844). R.A. (1848). Was selected to carry out frescoes in the House of Lords (1846). Thomas Francis Dicksee, artist, and Frank Dicksee. The latter, Sir Francis Bernard (Frank) Dicksee (1853–1928), painter, was son of Thomas Francis Dicksee (1819–1895), painter and illustrator. His uncle, John Robert Dicksee (1817–1905), was also a painter (see No. 6 Fitzroy Square). Sir Frank Dicksee was made R.A. (1891) and president of the Royal Academy. He died at St. John's Wood.
No. 3.
(1797–1798) Sir Robert Stewart, Bt., (1799–1804) Lady Stewart, (1807–1812) James Smith of Ashlyns, (1813–1849) Charles Forbes (Sir Charles Forbes, Bt. from 1823), (1849–1861) Lady Forbes, (1853–1860) with Lady Forbes resided James Stewart Forbes, (1863–1868) Miss Forbes, (1874–1880) George Raphael Ward. Sir Robert Stewart, Bt., M.P. for Blackfriars. Sir Charles Forbes, Bt. (1774–1849), merchant in India, M.P. for Beverley (1812–18) and Malmesbury (1818–32). A Tory in politics, he supported Catholic emancipation and female suffrage but opposed the Reform Bill. His statue by Sir Francis Chantrey stands in the Town Hall, Bombay. He was created a baronet, 1823. Lady Forbes, widow of Sir Charles, was Elizabeth, daughter of Major John Cotgrave. She died in 1861.
No. 4.
(1802–1812) Charles, Viscount Dillon, (1815–1832) Lady Dillon, (1838–1840) William Wooldridge Stansfield, (1841–1850) Charles Slater Fowler and Edward Royall, (1854–1865) Newenham Travers and Rev. James Carr, (1866–1879) James Edmunds, M.D., (1881) Frank Usher.
No. 5.
(1797–1802) James Akers, (1804–1808) Andrew Reid, (1810–1826) William Page and Dr. Edward Page, (1829–1833) Dr. David Daniel Davies, (1836–1842) Thomas Wakefield and Colonel Wright, (1843–1844) William Oliver, (1846–1852) Anthony Edward Angelo, (1853–1863) Nathan Defries, (1864–1869) Frederick Tully Lott, artist, (1870) Miss Gould, (1871–1879) Capt. John Evans.
William Oliver was possibly the landscape painter (1804?–1853). He married Emma Sophia Eburne of Rathbone Place who was also an artist. He died at Langley Mill House, Halstead, Essex. Nathan Defries, civil engineer (see also 57 Grafton Way).
No. 6.
(1797–1826) Sir Edward Russell Howe, Bt., (1829–1848) Edward Orme, (1852–1853) Henry Wallis, (1854–1860) Henry Hickman Barnes, (1862–1871) John Pettie and William Quiller Orchardson, (1874–1888) John Robert Dicksee, Arthur Henry Dicksee, Bernard John Dicksee, Lawrence Robert Dicksee, and John Charlton, (1890–1892) Alexander Melville.
Sir Edward Russell Howe was Bt. of Sunninghill, Windsor. John Pettie (1839–1893), painter. Born in Edinburgh and studied under Robert Scott Lander. He came to London with his friend Orchardson and shared a studio, first in Pimlico and then in Fitzroy Square (D.N.B. says No. 37, the directories No. 6). In 1865 he married and left Orchardson. R.A. (1873). He died at Hastings. Sir William Quiller Orchardson (1832–1910) artist. Born in Edinburgh, like his friend John Pettie with whom he studied. They were joined at Fitzroy Square by Tom Graham and C. E. Johnston. He married in 1873 and lived at Notting Hill and Spencer Street, Victoria before finally taking 13 Portland Place. He became R.A. in 1877 and was knighted in 1907. His name is given at 37 Fitzroy Square for one year (1863) where he may have had a studio. John Robert Dicksee, artist, who was the uncle of Sir Frank Dicksee, (see No. 2), Arthur Henry Dicksee, decorative artist, Bernard John Dicksee and Lawrence Robert Dicksee, accountant, and John Charlton, artist, were all living here at the same time. Alexander Melville, artist, was formerly at No. 34 (q.v.).
No. 7.
(1795–1812) Jacob Bernal, (1814–1816) Lord Thurlow, (1817–1822) J. S. Ash. burner, (1816–1833) Michie Forbes, (1836–1842) Mary Ann Forbes, (1844–1865) Sir Charles Lock Eastlake, (fn. n4) (1865–1893) Lady Eastlake.
Edward Thurlow (later Hovell-Thurlow) second Baron Thurlow, minor poet, was the son of Thomas Thurlow, bishop of Durham. On the death of his uncle, the first baron Thurlow, Lord-Chancellor, in 1806, he succeeded to the title. He married, in 1813, Mary Catherine Bolton, actress. Sir Charles Lock Eastlake (1793–1865), painter, was president of the Royal Academy, 1850–65 and Secretary of the Fine Arts Commission (for the decoration of the Houses of Parliament).Lady Eastlake (1809–1893), was Elizabeth, daughter of Dr. Edward Rigby of Norwich, authoress. Wrote on her experiences in Russia and a memoir on her husband's life and work.
No. 8.
(1797–1803) Peter Douglas, (1803–1840) Thomas Wilkinson, (1841–1853) Elizabeth Dent, (1854) Lancelot Dent, (1860–1880) Wilkinson Dent, (1890–1892) John Dent.
No. 9.
(1800) Crauford Bruer, (1802) Mrs. Boneham, (1803–1821) John Forbes, (1824–1849) Sir Charles Forbes and his sons, John (d. 1840) and George, (1849) John M. Teesdale, (1850) William Joy, (1852–1856) William Oliver, (1863–1869) A. W. Hoffman, (1869–1888) James Samuel Burroughs. William Oliver and William Oliver, Jun., occur also during 1867–74.
For William Joy, artist, see No. 10. A. W. Hoffman was professor of chemistry.
No. 10.
(1800) George Reid, (1812–1819) Capt. Sir Andrew Hamond, R.N., (1821–1836) John Winter, (1840–1842) Mrs. Winter, (1845) Edmund Lomax and John Fulling Turner, (1847–1850) William Joy, (1853–1856) William Gale, artist, (1856–1870) Joseph Wakefield Kent, (1871) Mrs. Kent, (1873–1877) Charles Edward Tapolin, professor of languages, (1877–1887) Ladies School (Miss Rosalie Praetorius), (1890) Josiah Nix.
Sir Andrew Snape Hamond, Bt. (1738–1828), captain in the navy. Was present at Quiberon Bay (1759). Knighted 1778. Governor of Nova Scotia and made a baronet 1783. M.P. for Ipswich 1796–1806. Comptroller of the Navy, 1794–1806. William Joy, artist. Probably the marine painter (1803–1867). Apparently William Joy and his brother John Cantiloe Joy lived together until the latter's death in 1866. Miss Jessie Joy's name appears also. See also Nos. 9 and 33.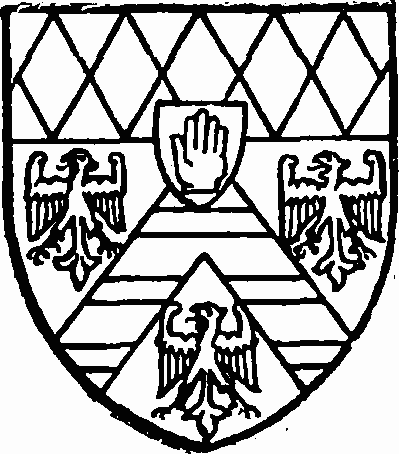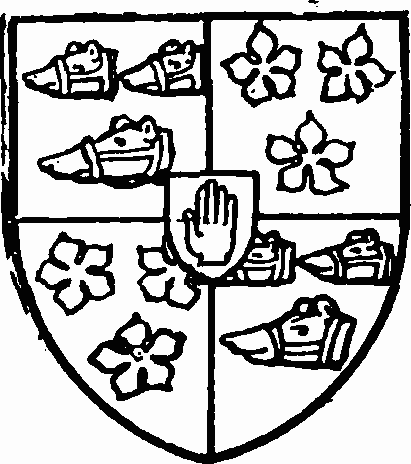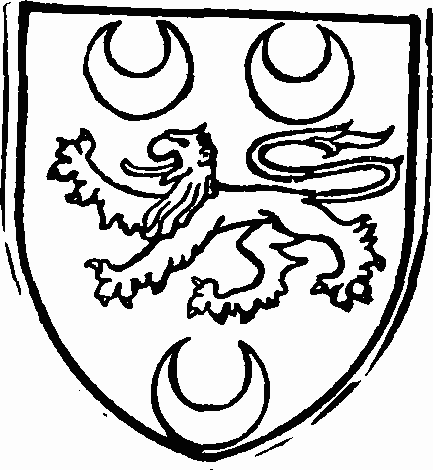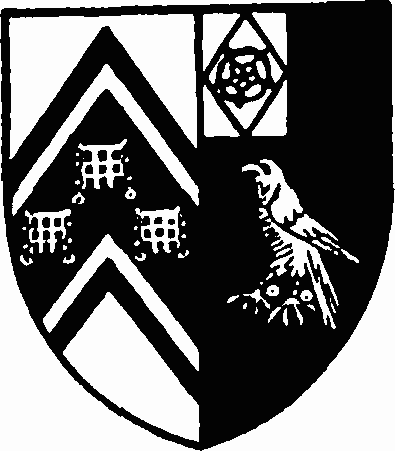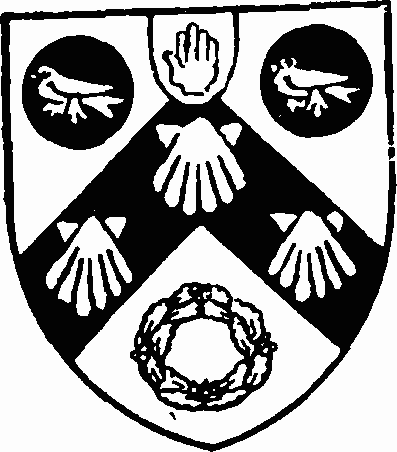 No. 11.
(1829–1833) Charles Harrison Batley, (1836–1845) William Hurndall, (1846–1848) Alfred Bunn, (1848) Madame Clare Stelli, (1850–1855) George Haynes, (1860–1868) Mrs. Haynes, (1869–1872) Mrs. Barter, (1873–1876) John Dicker.
Alfred Bunn (1796 ?–1860), theatrical manager. Stage manager, Drury Lane, 1823. Manager of Birmingham Theatre, 1826. Manager of Drury Lane and Covent Garden, 1833–46. He died at Boulogne.
No. 12.
(1829–1830) Capt. J. Huskisson, R.N., (1832–1838) Mrs. Susan Maria Beatty, (1838–1846) Thomas George Fynmore, (1848–1855) Louis Gruner, (1856) Henri de Mussy Gueneau, M.D., (1863–1872) William Trautschold, artist.
No. 13.
(1829–1865) Edward Marshall, (1866–1867) Nathan Jacob de Jongh, (1868–1909) Roland Plumbe, architect.
Edward Marshall, Chief examiner of army accounts at the War Office (1842).
No. 14.
(1828–1869) Richard Pierce Barker, (1871–1900) Robert William Edis, architect.
No. 15.
(1829–1846) Joseph Faulder, (1848–1860) Pauline Faulder, (1868–1877) Clement Dresser.
No. 16.
(1828–1853) Joshua Mayhew, (1854–1858) Joshua Dorset Joseph Mayhew, (1863–1879) Charles Brook.
Charles Brook, Surgeon. Charles Brooke (1804 – 1879) surgeon and inventor noticed in D. N. B.
No. 17.
(1833) Esther Maria Lee, (1835) Ramsay Richard Reinagle, (1838) Sylvan van der Weyer, (1841–1844) William Forbes Langdon, (1844) Edward Williams, (1846–1858) Major William Symonds, (Lt. Col. in 1856), (1860) H. Clements, (1863) James Simeon, (1865–1870) Mrs. Coates.
Ramsay Richard Reinagle (1775–1862), portrait, landscape and animal painter, son or Philip Reinagle, painter. He was president of the Society of Painters in Water Colours, 1808–12. R.A. 1823, but was called upon to resign, 1848. He died at Chelsea. George Philip Reinagle, the marine painter, was his youngest son. Sylvan van der Weyer, was Belgian minister.
No. 18.
(1831) Edward Lee, (1832–1838) Esther Maria Lee, (1840–1846) Thomas Abbott Greene, (1847) Thomas Paly, (1849–1858) John Marmaduke Teesdale, (1858–1866) William Oliver, (1868–1870) James Harris, (1871–1877) Thomas Platts.
No. 19.
(1830) Capt. I. V. Baker, (1833) John Tuthill, (1835) John Valentine Baker, (1838–1860) Major Gen. Goodfellow, (1863–1876) William Chaffers, (1877–1883) Gabriel Wood, (1885–1887) George Wells, artist, and Luigi Curti, professor of music, (1888–1890) Robert Newberry. William Chaffers (1811–1892), numismatist. Author of Hall Marks on Gold and Silver Plate (1863) and Marks and Monograms on Pottery and Porcelain (1863). Elected F.S.A. 1843; moved from Fitzroy Square to Willesden Lane and thence to West Hampstead, where he died.
No. 20.
(1835–1838) George Jewitt, (1840–1871) Charles Collier, physician, (1872–1891) John Sykes and Frank James Sykes.
No. 21.
(1835–1838) John Murray, (1840–1841) Dr. James Arnott, (1843–1846) George Harris Child, (1848–1855) Thomas Rowe Edmunds, (1858) Henry Ranke, M.D., (1860) Lord Robert Cecil, (1863–1869) William Bateman, (1870–1876) Horatio Nelson Hardy, surgeon, (1878–1880) John Harvey, M.D., (1886–1894) Charles Vogelin, wood carver.
No. 22.
(1832) J. Villiers Tothill, (1838–1843) Frederick Natusch, (1844–1853) James Topliss, Jun., (1855–1860) Archibald Campbell Barclay, (1863–1868) Mrs. Pollock, (1870–1871) James Tennent Lyon, (1873–1905) Joseph Spokes.
James Tennent Lyon, artist in stained glass. See also No. 40.
No. 23.
(1838–1848) Charles Grant, (1848–1871) Lionel Oliver, (1872–1873) Hogarth Club, (1874) Tom Gray, (1876–1877) Mrs. Satterby, (1878–1892) Mrs. Robert Alexander.
No. 24.
(1838–1850) Thomas Metcalf, (1852–1894) Frederick Davison.
No. 25.
(1838–1840) William Turner Hayward, (1841) George Haynes, (1844–1848) Philip Hughes, (1852–1863) Christian Rudolph Wessell, (1864–1869) William Munro, (1871) Richard Jackson, (1872–1879) Richard Carberry, (1880) Frederick Grimwood, (1881) Richard Richardson, (1890–1893) Mark Boss, (1894–1895) William Fielding.
No. 26.
(1836–1842) Dowager Lady Ratcliffe, (1843–1844) Thomas Peele (Peile), (18441847) Thomas Hanson Peile, (1849–1856) Joseph Amesbury, surgeon, (1860–1864) Reuben Lawrence, (1865–1871) Rev. James Lonsdale, (1873–1874) John Hutton, (1876–1892) Jacob Levy, (1894–1910) Mark Ross.
Rev. James G. Lonsdale. He was the Rev. James Gylby Lonsdale (1816–1892), eldest son of John Lonsdale, bishop of Lichfield. From 1865 to 1870 was professor of classical literature at King's College, London. Rector of South Luffenham, Somerset (1870–73) and Huntspill, Somerset (1873–78). He died at Bath.
No. 27.
(1838–1852) Henry Elliott, (1853–1856) James Foy, (1860) George Seeley, (1863–1875) Louis Humbert and Albert Humbert, architect, (1877–1889) Robert Shanks, (1891–1897) Walter Buckler Lethbridge.
No. 28.
(1838) John Day, (1840–1848) Mary Saltwell, (1850–1858) Edward Willbraham, (1863–1866) Frederick Crockford, (1869) Donald Cameron, (1870) Richard Hodgson, (1874–1880) Alexander Ogilvie, (1887–1900) Herbert William Brighouse, surgeon.
No. 29.
(1835–1838) George Briggs, (1841) Robert Langley, (1843–1844) Henry Simpson (1845–1847) Thomas Innis, surgeon, and Dr. Cooke, (1848) Samuel Ware, (1850–1854) Isabella Ware, (1856–1858) Thomas Watson, (1860–1876) Mrs. Watson, (1878) Miss Dixon, Miss Dodgson, and Mrs. Stanley, (1881–1883) Edward Negroni, teacher of singing, (1884–1887) Alfred Maximo Gauci, (1886–87) Edward Hammond, artist, (fn. c1), (1889–1890) John Hunt.
No. 30.
(1835–1840) Susannah Basenach, (1840) William Wickey, (1841–1854) Gavin Milroy, M.D., (1856–1866) Edward Newton, (1869–1871) Charles James James, (1872–1877) Mrs. Calvert (also at No. 31), (1880–1883) George Edmund Stanley Longford, architect (see also No. 31), (1884–1887) Mary Ann Wheeler.
Gavin Milroy (1805–1886), medical writer and founder of the "Milroy Lectureship" at the Royal College of Physicians. M.D. Edinburgh. Assisted in founding the Hunterian Society. Sanitary Commissioner to the army in the Crimea. Edward Newton, surgeon. His name occurs in Howland Street (1843–48).
No. 31.
(1838) Edward Campbell, (1840) Raphael Ward, (1842–1858) George Raphael Ward, (1849–1851) William Bromley, (1853–1856) Edward Bromley, (1863–1871) George Calvert, (1872–1877) Mrs. Calvert, (1878–1886) George Edmund Stanley Longford, architect (see also No. 30), George Raphael Ward (1798–1878), engraver. Son of James Ward (1769–1859), engraver and painter. He made miniature copies of portraits by Sir Thomas Lawrence, but is better known by his engraved portraits. His daughter, Henrietta, also an artist, married Edward Matthew Ward, the historical painter. He lived subsequently at Nos. 38 and 3 Fitzroy Square (q.v.).
No. 32.
(1838–1841) Henry de Medina, (1844–1860) Henry Rendell Wotton, Frederick W. Rawlins, William Armstrong (all surgeons), and Edward Griffiths, (1863–1874) Madge Henry Madge, M.D., (1875–19—) Thomas Stevens Gimson, surgeon.
No. 33.
(1805–1814) William Thomas Stratton, (1815–1825) Robert Mitford, (1826–1831) William Elston, (1838–1841) John Wooderoffe, (1843–1846) Ellen Ryan, (1848) Thomas Innis, (1852–1858) William Joy, (1860–1871) Jessie Joy, (1872–1883) Middlesex (19th) Rifle Volunteers, (1884–19—) Royal Fusiliers (City of London Regiment), (1891) Rev. Jacques Massis.
William Joy, marine painter, see No. 10 and also No. 9.
No. 34.
(1798) Sir Francis Lynn, (1800–1818) Daniel Beale, (1818–1830) Charles Snell Chauncey, (1830–1838) James Henry Chambers, (1840) Elizabeth Chambers, (1843–1849) Henry Small, (1850) Samuel Howard, (1852–1854) Sarah Howard, artist, (1856–1858) William Charles Thomas Dobson, (1863) Capt. Alexander Ridgway, (1864–1874) Alexander Melville, (1876–1889) James Dingley.
William Charles Thomas Dobson (1817–1898), painter. Entered Royal Academy Schools (1836). Painted scriptural subjects. Elected R.A. (1872) and was member of the Etching Club and the Royal Water Colour Society. He died at Ventnor. Alexander Melville, artist (see also No. 6).
No. 35.
(1802–1815) Lord Callan, (1816–1822) John Card, (fn. n5) (1825–1844) Cosmo Orme, (1848–1855) Henry Redyard Bagshaw and William Henry Gunning Bagshaw, (1858–1865) Louis Gratia, (1866–1870) Alfred Rodrigues, (1871–1874) Gaspare Gambogi, surgeon, (1875–1888) James Gow and Andrew Garrick Gow, artists.
No. 36.
(1797–1808) Patrick Crauford Bruce, (1810–1815) Nicholas Brown, (1820–1833) George Cowall, (1838–1844) Katherine Brown, (1847) Manuel Soares, (1848) Manuel Joaquim Soares, (1850–1852) Training Institute for Nurses, (1852) William Maitland, (1856–1881) Solomon Alexander Hart, (1883–1888) Artists' Regimental Club, (1887–1888) Artists Rifle Volunteers.
Solomon Alexander Hart (1806–1881), painter. Painted historical pictures. R.A., 1840, and was appointed professor of painting at the Royal Academy, 1854. From 1865–1881 he was librarian there. He died unmarried at Fitzroy Square.
No. 37.
(1797–1803) George Reid, (1804–1806) David Scott, (1807–1812) Francis Magniac and John Fitzgerald, (1817) John King, (1820–1826) Edward Strachey, (1830–1840) William John Sysley, (1841–1849) Joseph Capell, (1852–1856) Colonel George Pemberton, (1860) Robert Baker, surgeon, (1863) William Orchardson, (1867–1882) Ford Maddox Brown, (1882–1900) Bruno Scheirig, professor of music.
Edward Strachey was a friend of Thomas Carlyle. Sir William Quiller Orchardson (see No. 6). Ford Maddox Brown (1821–1893), painter. Studied abroad; exhibited at Royal Academy, 1841. Rossetti became his pupil in 1848 and he was then brought in touch with the pre-raphaelites. He quarrelled with the Royal Academy in 1851. Painted panels for Manchester Town Hall. One of the founders of the Hogarth Club and partner in the firm of Morris, Marshall Faulkner & Co. Buried at Finchley.
No. 38.
(1801–1812) Charles Baldero, banker, (1815–1838) Colonel John Drinkwater, (1840) Robert Cogan, (1846–1860) Sir William Charles Ross, (1860–1873) George Raphael Ward, (1874–1889) Richard Beavis, artist (see also No. 39).
Colonel John Drinkwater, probably John Drinkwater [later, Bethune, the name he assumed after retirement] (1762–1844), historian of the Siege of Gibraltar at which he was present. Lieut. Colonel (1796) of the Manchester Regiment. Controller of army accounts, 1811–1835. Died at Thorncroft, near Leatherhead, Surrey. Sir William Charles Ross (1794–1860) miniature painter. Assistant to Andrew Robertson. Obtained a large connection in Royal and aristocratic circles. Made R.A. (1843) and knighted (1842). He died unmarried at Fitzroy Square. George Raphael Ward, engraver (see No. 31 and also No. 3).
No. 39.
(1798–1802) Charles Wilkins, (1803–1804) John Lewis Auriol, (1805–1840) Major Alexander Orme, (1841–1846) Hannah Orme, (1846–1858) Robert Turner, (1860) Lt.-Colonel Symonds, (1866) The Misses Symonds, (1869) Rev. Charles Fryer, M.A., (1872–1873) Thomas Davidson, (1874–1875) Henry Hersee, (1881–1882) Richard Beavis artist, (also at No. 38).
Sir Charles Wilkins (1749?–1836) orientalist. Went to Bengal in 1770 in the service of the East India Company. Left in 1786. In 1800 he became librarian to the Company. He was elected F.R.S., created D.C.L. (Oxon.) and was knighted, 1833. The Royal Society of Literature awarded him their medal as "princeps litteraturae Sanscritae."
No. 40.
(1801–1803) John Fuller, (1804–1835) William Haslewood, (1838–1846) William Metcalf, (1848) John Hadman Wheelwright, (1850–1853) John and Arthur Houlton, (1854–1856) William James Smith, (1858) William Spottiswood, (1860) William de Morgan, (1863–1865) Rev. William Hearle Lyall, (1867–1871) James Tennent Lyon, (1871) Annie Laura Hertford, (1872) Sydney Hodges, artist, (1874–1891) Barnett Samuel Marks, artist.
William Haslewood (also of 3 New Square, Lincolns Inn and Slaugham Park, Sussex). At Slaugham Church is a monument to Maria, Wife of William Haslewood, died 1836. William Metcalf, M.P. for Tynemouth. John Hadman Wheelwright, artist. William Frend de Morgan (1839–1917), artist, inventor and novelist. Born at 69 Gower Street and son of Augustus de Morgan, mathematician. Friend of Burne Jones, Rossettis and William Morris. Married Evelyn Pickering, pre-raphaelite painter. Excelled as a potter and late in life wrote his inimitable novels. He began his ceramic experiments at No. 40 Fitzroy Square but afterwards settled in Chelsea and his closing years were spent at No. 1 The Vale. See Survey of Chelsea, Part II, pp. 50, and plate 54, showing Mr. and Mrs. de Morgan in their garden. James Tennent Lyon, artist in stained glass. He also lived at No. 22 (q.v.). Annie Laura Hertford, artist. She was the first woman student at the Royal Academy Schools. Her tenancy here went back as early as that of de Morgan (1860), since she gave the alarm when his kiln set fire to the roof of the house (see A. M. W. Stirling, William de Morgan and His Wife, p. 79).