Page 51
Ancient and Historical Monuments in the County of Gloucester Iron Age and Romano-British Monuments in the Gloucestershire Cotswolds. Originally published by Her Majesty's Stationery Office, London, 1976.
This free content was digitised by double rekeying and sponsored by English Heritage. All rights reserved.
DYRHAM AND HINTON
(25 miles S.W. of Cirencester)
(1) Hill-Fort (ST 741767), on Hinton Hill, (fn. 1) univallate, unexcavated, cuts off about 12 acres of a spur of the Cotswold escarpment, ½ mile E. of Hinton village.
The E. side is defined by a rampart with an outer ditch, the W. and S. by scarps. The unploughed S. half of the rampart, about 35 ft. wide, rises 8 ft. above the interior and 13 ft. above the surface of the ditch, which is 20 ft. wide. The entrance, occupied by a modern road, was in the centre of the E. side.
Lloyd Baker (1821), 165, No. 10. Playne (1876), 219, No. 42. Witts (1883), 19, No. 40.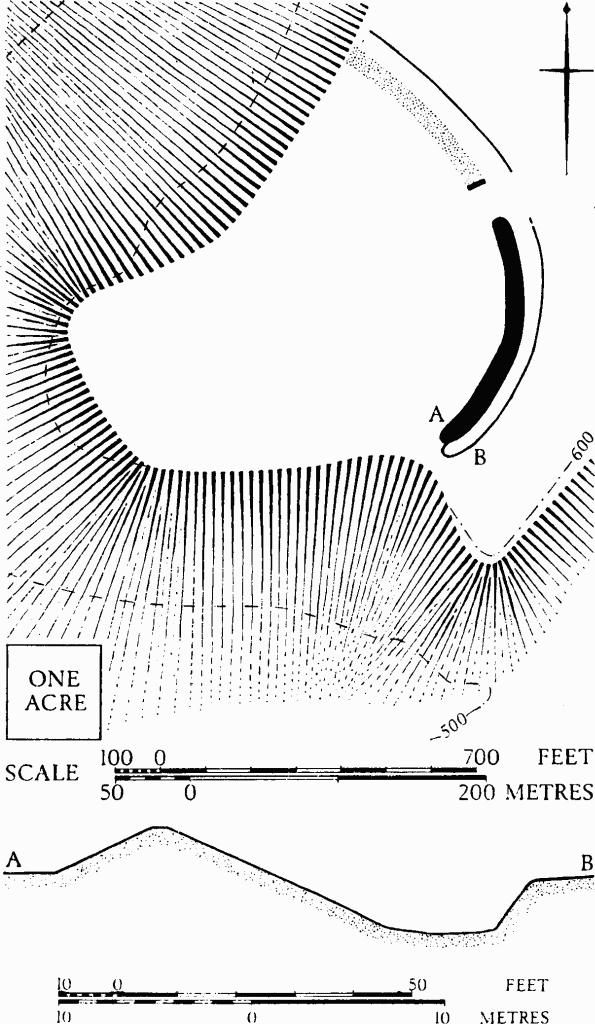 (2) Probable Settlement (ST 722765), indicated by crop-marks including rectilinear arrangements, and by a scatter of Romano-British occupation debris over them, lies on gently sloping ground about 300 ft. above O.D. and 200 yds. W. of the R. Boyd (Plate 64).
C.U.A.P., OAP ABI 31–4.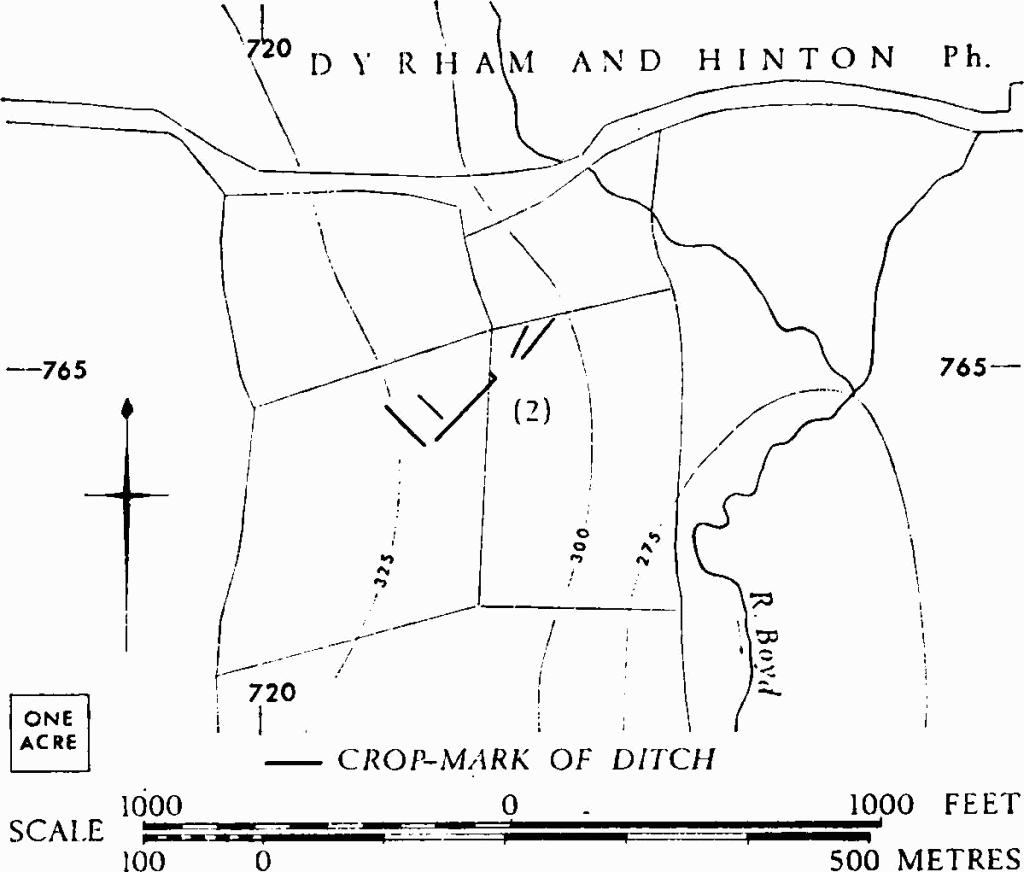 (3) Romano-British Burials (about ST 742742), two, in stone coffins, one accompanied by potsherds, were found in a field on Sands Farm in 1932, while it was being ploughed.
UBSS, 4 (1933), 151–2. TBGAS, 61 (1939), 160–1.