The History and Topographical Survey of the County of Kent: Volume 1. Originally published by W Bristow, Canterbury, 1797.
This free content was digitised by double rekeying. All rights reserved.
Dedication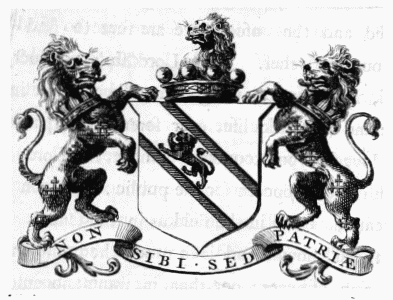 TO THE RIGHT HONORABLE CHARLES MARSHAM, LORD ROMNEY, BARON OF ROMNEY, IN THE COUNTY OF KENT &c.
MY LORD,
IT is with much diffidence and respect, that I presume to offer this Volume to your Patronage, a liberty I should not have presumed to take, had I not been encouraged to it by the well-known liberality of your Lordship's sentiments, and the many singular favours you have condescended to honour me with; but your beneficence, my Lord, is universal, and in your generous protection, the distressed and the unfortunate are sure to find both succour and relief. Your Lordship's conduct, indeed, is uniform; ever good and benevolent in private and domestic life, ever foremost in patriotism and love for your country, you have, my Lord, stood forth in your concern for the public welfare on every occasion, as well in the field as in the senate. This is so well known, and is so much the praise and admiration of every one, that it wants no eulogium of mine - To dwell on it, therefore, my Lord, would be an affront to your feelings: Truth only is necessary when your Lordship is mentioned; your character is above flattery; I will therefore no longer trespass on your Lordship's patience farther than to intreat you to pardon this effusion of gratitude, and that you will condescend to accept it as the only acknowledgment in my power of the most grateful and profound respect with which I remain
Your Lordship's Most obliged, and most obedient servant,
LONDON, January 1, 1797. EDWARD HASTED.