Pages 1-21
Survey of London Monograph 13, Swakeleys, Ickenham. Originally published by Guild & School of Handicraft, London, 1933.
This free content was digitised by double rekeying and sponsored by English Heritage. All rights reserved.
HISTORICAL NOTES.
SWAKELEYS apparently takes its name from a family of Swalclyve who owned the property in the 14th century. They may have come from the village of Swalecliffe, on the river Swale in Kent, or, as will be shown more probably, from Swalcliffe near Banbury in Oxfordshire, both of which are pronounced locally "Swakely." The earliest reference which we have to the name appearing in Ickenham is in 1326–7, when we find Robert of Swalclyve and John his wife owning land in the parish, (fn. 1) in which their son William had an interest. From a fine of 1360 concerning property in another district in Middlesex (Westbourne) we learn that William Swalclyve was a vintner of London and that his wife's name was Alice. (fn. 2)
In 1329 they acquired further property in the district from Roger Rykeman, (fn. 3) but in 1333 they are found disposing of it, perhaps in part, to William the Gauger of London and Sarah his wife. (fn. 4)
An entry on the Close Rolls records that on " 23 July 1347 Robert de Wykham, lord of Swalcleve, acknowledges that he owes to Roger Rikeman called Lapyn £40, to be levied in default of payment on his lands and chattles in co. Oxon." There is a Wickham Park near Banbury, and this circumstance, together with the two transactions with Rykeman, suggests that the Robert of both documents was one and the same. (fn. 5)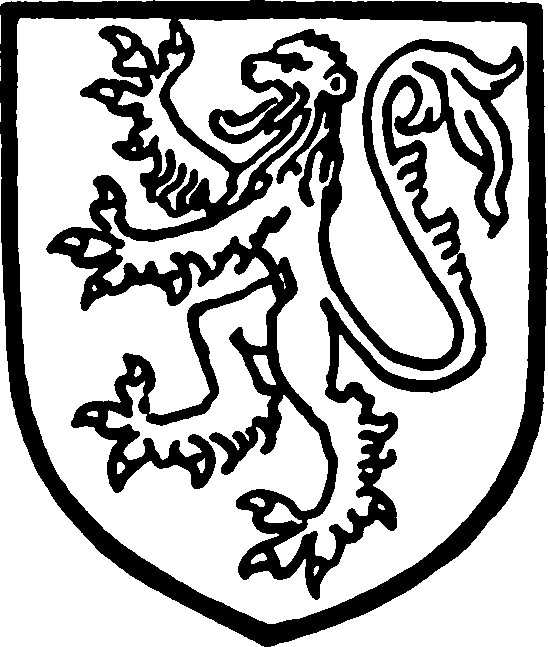 The manor of Ickenham, of which Swakeleys appears to have been a sub-infeudation, passed in 1348 from John son and heir of William of Brock to John of Charlton, junior, citizen and mercer of London, for his life, with remainder to Nicholas Shoreditch and his wife Ivetta and their heirs. (fn. 6) Two years later (1350) Boniface Lapyn of London released to John of Charlton all right in those lands in Ickenham, etc., which had been the property of Robert of Swalclyve and Joan his wife. (fn. 7) If this Boniface were a relative of "Roger Rikeman called Lapyn, " it would seem that the latter had possessed some lien on the property in Middlesex similar to the charge on that in Oxfordshire.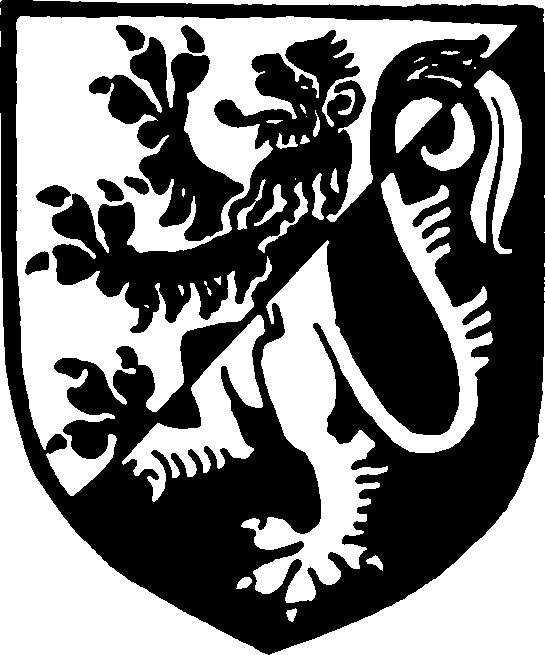 Sir Thomas Charlton, " of Hillingdon" (the neighbouring parish to Ickenham), who died in 1410, married Alice daughter and co-heir of John Cornwall of Willesden, (fn. 8) and widow of Henry of Frowyk. He had no children, but his sister Anna, who married William Knightley of Gnosall, had a son Thomas who succeeded to the property of his uncle, took his name, and was also knighted (fn. 9). This Sir Thomas Charlton, who died in 1448, married Elizabeth, one of the two daughters of Sir Adam Fraunceys of Edmonton, who was knighted in 1381 for his services during Wat Tyler's rebellion. Fraunceys was the son of the famous mayor of London of the same name and was brother-in-law to Sir Thomas Charlton's uncle. Sir Thomas was succeeded by his son, the third Sir Thomas, who was member of parliament for Middlesex and Speaker of the House of Commons in 1453. He died in 1465, and in his Inquisitio post mortem (fn. 10) of the same year, it is stated that he was seised of the manors of Covelehall, Swalclyve, Hercyes and Litilhelyndon etc., which he had put in the hands of trustees for the purposes of his will. The trustees were Henry Frowyk of Middlesex, esquire, Thomas Frowyk of London, gentleman, Robert Olney, Thomas Raynes, William Maucer, Thomas Swan, Nicholas Molle, Thomas Penny, chaplain, and Richard [Janey], chaplain. The manor of Swalclyve and the two that follow it, in the parishes of "Hillyngdon and Ikenham " are stated to be held of Richard Willy and his wife, in the latter's right as of her "manor of Ikenham."
Sir Richard Charlton, son of Sir Thomas, was 15 years old at the date of the inquisition and lost his life at the battle of Bosworth, 1485. His name was included in the act of attainder passed at the accession of Henry VII, and although his wife Elizabeth was allowed to remain in possession of the manors of "Swalcliffe and Covelehall," the Crown granted their reversion with the other properties of Sir Richard to Sir Thomas Bourchier and Agnes his wife, who was Sir Richard's sister. (fn. 11) In his will, (fn. 12) dated 3 September 1512, Sir Thomas Bourchier refers to his late uncle Cardinal Bourchier, and Agnes his first wife (mother of his only son Edward, who predeceased him), and Anne his second wife. One of his executors, Sir John Pecche (Peachey) had obtained in 1510 a grant of the reversion of Swakeleys, on Sir Thomas's death, in tail male, but he died without male heirs. (fn. 13) In 1521 the reversion was granted to Sir Henry Courtney, Earl of Devon, (fn. 14) who was created Marquis of Exeter in 1525, and in 1531 he was granted licence to alienate "Swalcliff " to Sir William Fitzwilliam and others, as trustees for Ralph Pexall and Anne his wife. (fn. 15)
The transaction is recorded in the Feet of Fines, (fn. 16) the property being therein described as " the manor of Swalecliff and twelve messuages, and two mills etc. in Swalecliff, Ickenham, Hellyngdon, Woxbridgge, Hersies, Coppydhall and Pynchestres Ferme," and in the same year Edward Charlton releases and quitclaims in the same terms to the same parties. (fn. 17)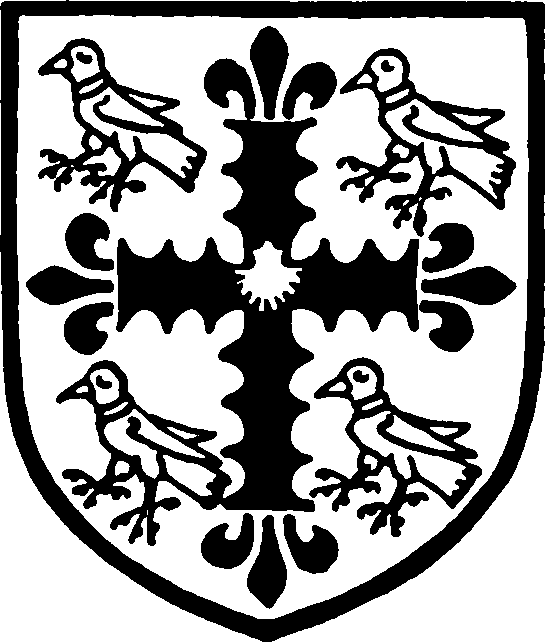 In Ralph Pexall's will of 1537 (fn. 18) he calls himself "of Swalclyff, Middx. and Beaureper Co. of Hants", and also mentions "my mansion house in Fleet Street in the suburbs of London." Beaurepaire came to him with his first wife Edith, who was the only surviving heir of William Brocas and Mary (Griffin). Their son was Sir Richard Pexall. His second wife was Anne daughter of Richard Fitzwilliam of Langton, Yorkshire. Ralph and Edith Pexall lie buried at Sherborne St. John, where there is an altar tomb with recumbent effigies. (fn. 19)
Sir Richard Pexall (fn. 20) "of Beaureper, Steventon Manor, Fleet Street, London, and Swarkliffe Manor in Middlesex, Knight " made a will on the 9th of October, 1571, which was proved on the 8th of November following. (fn. 21) He was, like his father, twice married, his first wife being Lady Eleanor Paulet, daughter of the first Marquess of Winchester, and by her he had four daughters. His second wife was Eleanor, daughter of John Cotgrave of Chester.
Sir Richard Pexall's daughters were all married: Anne to Bernard Brocas of Horton, co. Bucks; Margery (Lysons calls her Margaret) to Oliver Beckett and then to Francis Cotton; Elizabeth (fn. 22) to John Jobson; and Barbara to Anthony Brydges. Margery, who left an heir, John Beckett, had apparently lived at Swakeleys with her second husband, in her father's lifetime, for we read in the Ickenham parish registers under the year 1554: "Barbara the dowghter of John [sic] Cawghton [Cotton] off Swakeleys Place and Margery hys wyff was crystenyde the mūday before our Lady day thassūpcon beying the 13 day off Auguste. The godfather Mr. Say, (fn. 23) the godmothers Barbara the wife of Mr. Redyng [?Brydges] and Helyn the wyf of Mr. Edmūde Shordyche."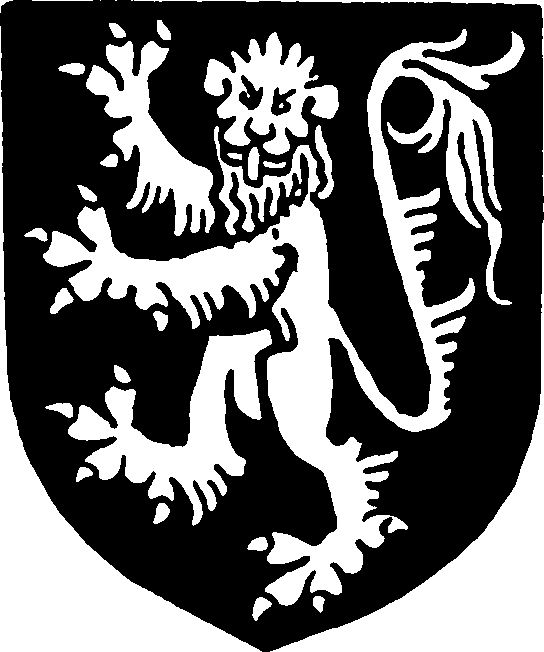 Sir Richard Pexall's will occasioned a long period of litigation regarding his property, which lay at Beaurepaire and other seats in Hampshire, the former having belonged to his grandfather William Brocas. Sir Richard left the bulk of his estates to his wife Eleanor for 13 years and then to his grandson Pexall Brocas, son of his daughter Anne. This will was set aside in regard to one-third of his estate which was divided between his four daughters. (fn. 24) Dame Eleanor married subsequently three husbands—Sir John Savage, Sir Robert Remington and Sir George Douglas—and died in 1617–18. (fn. 25)
Anne and her husband Bernard Brocas appear to have been resident at Swakeleys from 1575 to 1589, the year of Bernard's death. His mother Dorothy was with them until her death in 1576, when she was buried at Ickenham, and the registers there contain a number of entries relating to the family. (fn. 26) Anne's son Pexall Brocas was brought up at Swakeleys, and was entered at Gray's Inn, of which he became a member. He married Margaret (or Margery) daughter of Sir Thomas Shirley (fn. 27) of Wiston, Sussex, who seems to have taken some hand in straightening out his son-in-law's affairs. Pexall Brocas was knighted in the year 1603.
The two following entries in the Ickenham parish registers refer to deaths at Swakeleys about this time:—1590— "William Morgage from Swaklyse house of this parrysh was buryed vpon the xxi daye of April in the yere of our lord god 1590. Regno maiestatis xxxii"; and 1591— "Henery Kenryke alias Williams deceased at Swakelys house in this parrysh and was buryed upon the xxi day of febrvarie in the yere abovesayd."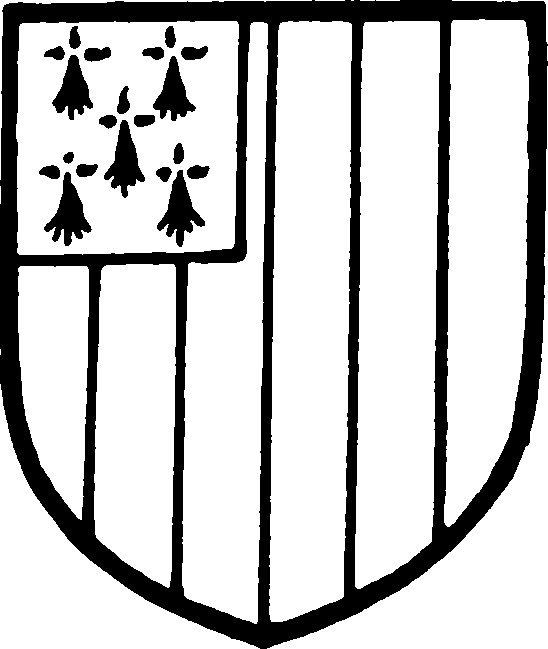 From a fine of 1591 (fn. 28) we learn that Sir Thomas Shirley took over "ten parts of the manor of Swaclyff alias Swakeley " from his daughter and son-in-law. The two remaining twelfths of the estate were still in the hands of the descendants or assignees of Sir Richard Pexall's daughters. (fn. 29) Shirley was in possession in 1593, (fn. 30) and about the year 1596, according to Norden the topographer, he was residing at the house, "sometime a house of the Brockeyes. " (fn. 31) We can show, however, that before this date he had sold the "manor of Swakleis" to Robert Bromley. The latter fact is learned from certain proceedings in Chancery on the part of the tenant Richard Walter of the Middle Temple. (fn. 32) The record is interesting as bearing on the relationship between Swakeleys and the manor of Ickenham. Richard Walter complains that Michael Shoreditch, the lord of Ickenham manor had, about 4 years previously, distrained certain cattle belonging to the complainant, being in "Swackleis parke " for 24s. for quit-rent. Walter at that time held "Swackleis Parke" from Sir Thomas Shirley, Kt., of Sussex, "then lord and donor of the manor of Swackleis of which the park was a parcel," and Shoreditch had promised Sir Thomas that he would show Walter, and Mr. Altam of Gray's Inn, being "of counsel" with Sir Thomas, proof that the rent was due. But the evidence showed that the charge should be shared with "Hences" [Hercies] in the tenure of Jn. Stamborowes and other parcels of the manor held by Jn. Nicholas. Shoreditch promised to collect it so, but had not carried out his undertaking, and Robert Bromley citizen of London had since purchased the manor of "Swackleis" from Sir Thomas. The answer of Michael Shoreditch states that the distress was taken about April, 34 Eliz. [1592]. He alleges that the reversion of Swakeleys Park was not in Sir Thomas Shirley but in Pexall Brocas. He does not know if there was any manor of "Swakelyes" or not. He went to Sir Thomas, because soon after the distress he (Sir Thomas) had bought the land. Finally he had produced a deed made by Sir Richard Pexall who had agreed to pay Michael's ancestor Robert Shoreditch 12s. 3d. quit-rent about the first year of Queen Mary.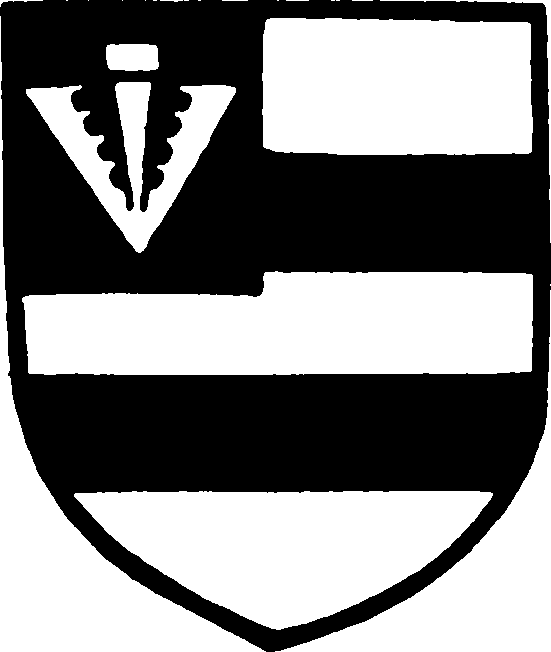 In 1606 Robert Bromley sold Swakeleys to John Bingley "one of the officers of the Court of Exchequer," who in 1616 filed a complaint against his tenant William Cragg, an "attorney of the Court of Common Pleas." The document is so full of information about the old manor house of Swakeleys that an abstract is printed in an appendix to this volume. (fn. 33) We learn that the tenancy was subject to the right of the proprietors "and their steward and tenants to call keep and hold court or courts for the said manor of Swackliffe alias Swackley in the said messuage," which is the first reference so far found to the holding of manor courts. (fn. 34) Robert Bromley, the former owner, is called " of London, draper" and the name of his wife is given as Martha. The references to the moat, to the great chamber and the King's chamber are also interesting. Further, the clause relating to Francis Cotton of Roche Court suggests that the fraction of the estate which had devolved on Sir Richard Pexall's daughter Margery had not yet been recovered. According to Lysons John Bingley made this first purchase in 1612. (fn. 35)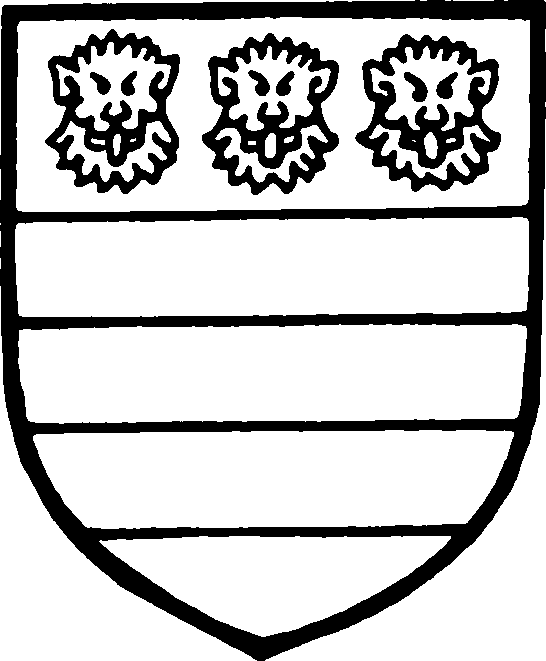 Bingley was knighted in 1618, and in 1629 sold Swakeleys, together with other property acquired from John Wroth, to Edmund (afterwards Sir Edmund) Wright, Alderman of London. (fn. 36) It was he who built the existing house in 1638.
Sir Edmund Wright was born at Nantwich in 1573, and was baptized there on 24 November of that year. (fn. 37) He was the son of Randall Wright, mercer, of Twerlingate N[antwich ?] and Margaret (Edwards), also of Nantwich. (fn. 38) Ormerod (fn. 39) states that Sir Edmund was descended from a collateral line of Wright of Offerton and Mottram, formerly of Nantwich, to whom arms were disallowed in the heraldic visitation of 1663–4, and, in a footnote, writes:— "This Sir Edmund used [and no doubt improperly used] the arms of Bulkeley . . . and the name of Thomas Wright alias Bickley, with whom the pedigree (fn. 40) begins, is sometimes written Bulkeley in the pedigrees, but corruptly so", since, as Ormerod explains, his name appears as Thomas de Bickley alias Wright, executor of the will of David Bickley.
Sir Edmund Wright was married three times, his first wife being Martha, daughter of Edward Barnes (fn. 41) of London, mercer. They were married at Isleworth on 12 June 1614, and she died on 4 November 1631 and was buried at St. Lawrence Jewry. They had five daughters:—
Katherine, married (at St. Peter's, St. Albans, 2 Aug. 1632) to Sir James Harrington of Ridlington, co. Rutland.
Martha, married at the age of 14 (at St. Olave Jewry, 16 July 1633) to Samuel Carleton. (fn. 42)
Elizabeth, married at the age of 16 (at St. Olave Jewry, 6 Feb. 1637–8) to John Trott. (fn. 43)
Mary, married at the age of 15 (at St. Olave Jewry, 2 Nov. 1637) to John Smith. (fn. 44)
Mabel, married (at St. Olave Jewry, 27 Nov. 1627) to Robert Fenn. His second wife was Joan (fn. 45) daughter of William Mills of St. Clement Danes, London, and widow of John, son of Sir Thomas Bennett, Lord Mayor, 1603–4. They were married by licence, dated 5 June 1633, her age being given as 34. She died 6 May 1636 and was also buried at St. Lawrence Jewry. Her will (fn. 46) was proved, 25 May 1636, by her sons Richard and Thomas Bennett. By her Sir Edmund had two sons, Edmund and Edward, who died young, and two daughters :—
Rebecca, bap. 5 June 1634, who married Sir Richard Atkins of Clapham, and Margaret, the wife of Sir Robert Cordell, Bt., of Long Melford, Suffolk.
Rebecca and her husband were buried in a tomb with their effigies in marble in the Atkins chapel of the old church of Holy Trinity, Clapham, which has been pulled down. The inscriptions are given in full in the Gentleman's Magazine, (fn. 47) and it is interesting to note that Rebecca is called the daughter and co-heir of Edmund Wright (alias Bunckley), an obvious reference to the claim to the name and arms of Bulkeley, here misspelt. The tombs of Sir Richard and Lady Atkins and their children are now in the churchyard of St. Paul's Church, Clapham, and their monuments, with the effigies, are in the north transept of the church. Illustrations are given in the Report of the Royal Commission on Historical Monuments (England). (fn. 48)
Sir Edmund's third wife is stated to have been a daughter of —— Wankian of Ware, (fn. 49) but there is no reference to her in his will.
Wright was admitted to the freedom of the Grocers' Company (fn. 50) in March 1599 after serving an apprenticeship to one William Coldringe. He was elected to the livery in 1614 and was admitted to the court in 1626.
He was elected alderman of Cordwainer Ward in 1629, was sheriff 1629–30 and lord mayor 1640–1, in which year he was knighted on the 20th June. (fn. 51) The current story that Sir William Acton was elected and displaced in favour of Sir Edmund Wright by the intervention of Parliament, accepted even by R. R. Sharpe, (fn. 52) was disproved by A. B. Beaven and is shown to be entirely without foundation in Appendix B to this volume. (fn. 53)
Dr. Sharpe says : "The last days of Wright's mayoralty were days of sickness and tumult in the City. . . . The Mayor issued precepts for search to be made in every ward for suspected persons and disbanded soldiers as well as for keeping the streets well lighted at night by candle and lanthorn." (fn. 54)
In accordance with custom Sir Edmund Wright became a governor of St. Thomas's Hospital on his election as alderman, and he was appointed president of the hospital on 25 February 1642. He died in 1643, being buried at St. Lawrence Jewry on the 1st August.
His will, (fn. 55) made on 25 October 1641, the year of his mayoralty, was proved 22 August 1643. From it, it appears that his manor of Swakeleys, lately purchased of Sir John Bingley, Kt., was first settled on his daughter Margaret but that it was finally devised to his daughter Katherine, wife of Sir James Harrington, " subject to inviting the rest of the family to Swakeleys once a year for 14 days." In this last provision we seem to see the pride of the builder in the house he had created.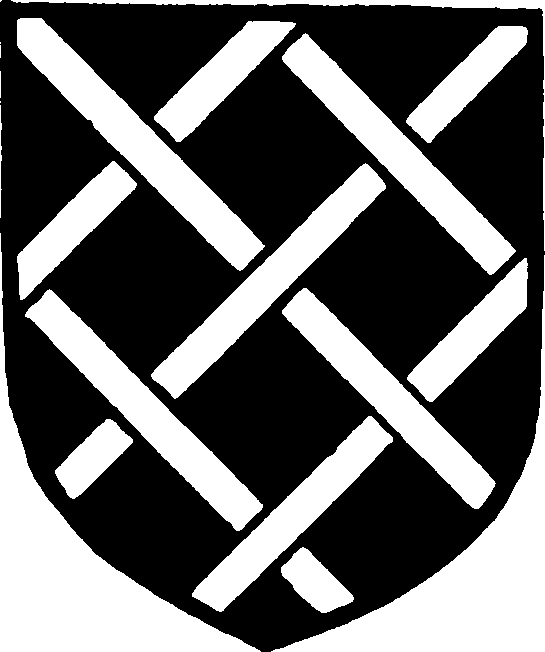 In Nantwich, Wright is remembered by the almshouses which he erected in his lifetime, a picturesque group with an imposing archway, forming the entrance (see plate 71). This, "his newly erected almshouse," he conveyed by deed dated 20 August 1638, to 13 trustees, together with a yearly rent charge of £32 per annum issuing from a farm called Ryefields in the parish of Hillingdon, co. Middlesex. (fn. 56) The almshouses bear a tablet inscribed :—
SR EDMVND WRIGHT KT. BORNE
IN THIS TOWNE SOLE FOVNDER OF
THIS ALMESHOVSE A'NO DOM. 1638.
and in 1666 the trustees erected the gateway and put up the Bulkeley arms which Wright is supposed to have assumed. (fn. 57)
Katherine Wright's husband, Sir James Harrington, was one of the King's judges, and it amused Pepys (who is our authority) to see the screen which he put up in the hall at Swakeleys, over which he had set, "the King's head and my lord of Essex on one side and Fairfax on the other; and upon the other side of the screene, the parson of the parish and the lord of the manor and his sisters." (fn. 58) The parson referred to here was no doubt Mr. Nathaniel Nicholls, incumbent of Ickenham, who, in the words of the Survey of Church Livings (1649) "is our present and constant preaching minister put in by the Honourable Committee for plundered ministers (shortly after the sequestration of Dr. Clare) who has all the aforesaid profits for his salary." (fn. 59) Whether the lord of the manor was Harrington himself, or Richard Shoreditch the lord of Ickenham, Pepys does not say.
At the Restoration Sir James Harrington fled the country (fn. 60) and the following letter written to his wife from abroad sufficiently describes his adversities :
"My Deare,
I am surprised by thy last letter but, however, God and the Kinges will be done for to both of them I doe freely submitt myselfe, but for mee to make any proposition is not proper because it is not in my power to performe, for such is my condition as till my estate be cleared I am not able to raise any monnies because I can propound nothinge for security thereoff: But that my noble Lord Latherdale (to whose favours I am soe exceedingly obliged though I haue for [for] the reason aboue said bin necessitated to be hetherto thereoff neglectiue) may clearly understand my condition & accordingly know how to represent it to his maiesty, I haue here expressed the particular of my estate and debts, which pray thee present (with my humble service to his Lordshipe) with this assurance that if upon the dilligentest [search] enquiry can be made they be not found to be really true, then let mee not find any favour, and if truthe, as for such I here assert them, I humbly spreade my sad condition therein before his maiesty for his gracious mercy and compassion towards an antient family and numerous issue; for praying God for a blessinge on the endeavours and for his Maiesties temporall and eternal hapinesse I remaine Thy most affectionat husband James Harington. (fn. 61)
This 19th of March, 1660 (New Style 1661).
Endorsed :—For his Louing wife [att] The Lady Harington at her Lodginge in Fleet Street, these.
In the accompanying particulars of his property Sir James states : "I have a house besides (during my wifes life) in Ickenham called Swakely with landes wourth per annū 260L. which after her death goeth to my eldest son and his children if he have any and soe to others in remaindre and is out of my power and disposall." Harrington's debts amounted to £8,113, on which he had to pay annual interest of £486 out of an income of £770, leaving (besides Swakeleys) only £284 "for the maintenance of my family and to make provision for my wife and 12 children vnpouided for."
There is attached to Ickenham Church, at the west end of the north aisle, a mortuary chapel, curiously built with upright arched niches for coffins, and erected in the latter part of the 17th century for interments from Swakeleys House. The coffins were removed and buried in the churchyard in 1921, and the chapel is now used as a vestry. Some inscription plates remain, and the first of these in date commemorates Sir Edward Harrington, Bt., the father of Sir James.
The following is a facsimile :—
WITHIN THIS ARCH IS IMMVRED THE BODIE
OF Sr EDWARD HARINGTON KNIGHT AND BARO
NET ELDEST SONNE TO Sr IAMES HARI
NGTON OF RIDLINGTON KNIGHT AND
BARONET THIRD BROTHER TO IOHN LO
RD HARINGTON OF EXTON IN THE
COVNTY OF RVTLAND WHO MARRIED WITH
MARGERY DOYLIE DAVGHTER AND COHEIRE OF ROBE
RT DOYLIE OF MERTON IN THE COVNTY OF OXON
ESQ, BY WHOM HE HAD FOVRTEENE CHILDEREN
IAMES HARINGTON HIS ELDEST SONNE OF SWA
KELY IN THE COVNTY OF MIDLESEX KNIGHT
AND BARONET HE WAS TRANSLATEDT
HENCE IN OCTOBER 1652
Three other plates record the deaths of three of Sir James Harrington's daughters, two of them being named Elizabeth.
WITHIN THIS PILLER IS INS
HRINED THE BODIE OF ELIZ
ABETH HARINGTON SIXT
DAVGHTER TO Sr IAMES HA
RINGTON OF SWAKELY KNI
GHT AND BARONET WHO
FELL ASLEEPE IN THE THI
RD YEARE OF HIR CHILD
HOOD 7 OF NOVEMB
1647
WITHIN THIS PLACE IS INCEOSED (fn. 69)
THE BODIE OF KATHERINE HAR
INGTON SECOND DAVGHTER
OF SIR IAMES HARINGTON OF SW
AKELY IN THE COVNTY OF MIDL
ESEX KNIGHT AND BARONETT
WHO DECEASED THE 17 DAY
OF MARCH 1653 IN THE SEAV
ENTEENTH YEARE OF HIR
VIRGINITY
VNDER THIS MARBLE LIETH IN
TOVMBED THE MAYDEN DVST
OF ELIZABETH HARINGTON EI
GHTH DAVGHTER OF Sr IAMES
HARINGTON OF SWAKELY IN Ye
COVNTY OF MIDLESEX KNIGHT
AND BARONETT WHO IN Ye FIRST
DAY OF DECEMB; 1654 AND IN
THE SIXT YEARE OF HIR CHIL
DHOODE FELL ASLEEPE.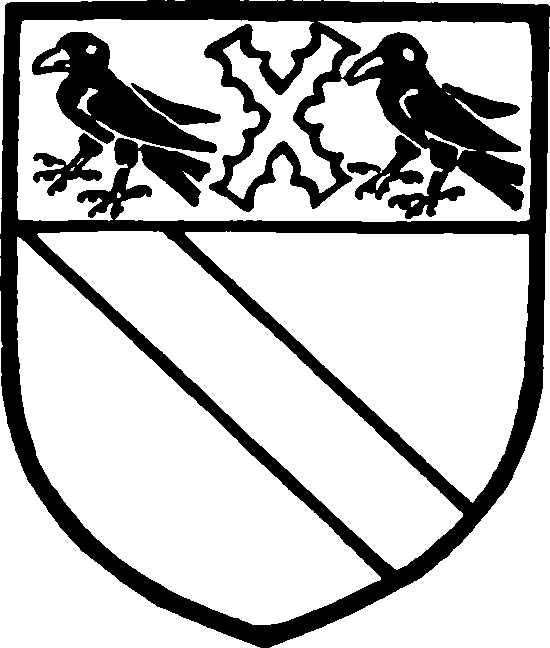 It is probable that Sir James and Lady Harrington were forced to forsake their home from 1660 to 1665, when they sold Swakeleys to Sir Robert Viner. We have no record of the tenants during this period, but there was (until 1914) in the Swakeley Chapel the marble effigy of the infant son of Sir Robert Clayton, who died in 1665 within a few hours of his birth. (fn. 62) Its position, in this chapel, is some evidence that Swakeleys was then tenanted by Sir Robert Clayton, who became lord mayor of London in 1679. The figure is a remarkably beautiful piece of sculpture and has the following inscription:—
HEERE VNDER LYETH THE BODY OF ROBERT THE
SONNE OF Sr ROBERT CLAYTON KNIGHT
ALDERM OF LONDON BY DAME MARTHA HIS
WIFE WHO DYED Ye 16TH OF AVGVST 1665
WITHIN A FEW HOWRES AFTER HIS BIRTH
RESVRGAM
OF SVCH ARE Ye KINGDOME OF HEAVEN
Sir Robert Viner was nephew and also partner of Sir Thomas Viner, Bt., who was lord mayor in 1653–4 and died in 1665. He was born in 1631 at Warwick, his parents being William Viner (d. 1639) and Susannah (Fulwood), his father's second wife. Like his uncle he was a citizen and goldsmith of London, was knighted in 1665 and created a baronet in 1666. He was lord mayor of London in 1674–5 and it is of him that Steele published the humorous account in the Spectator, (fn. 63) of the incident with Charles II at the mayoral banquet, which reads as follows :—
"He (Charles 2nd) more than once dined with his good citizens of London on their lord-mayor's day, and did so the year that Sir Robert Viner was mayor. Sir Robert was a very loyal man, and, if you will allow the expression, very fond of his sovereign; but, what with the joy he felt at heart for the honour done him by his prince, and through the warmth he was in with continual toasting healths to the royal family, his lordship grew a little fond of his majesty, and entered into a familiarity not altogether so graceful in so public a place. The king understood very well how to extricate himself in all kinds of difficulties, and with an hint to the company to avoid ceremony, stole off and made towards his coach, which stood ready for him in Guildhall yard. But the mayor liked his company so well, and was grown so intimate, that he pursued him hastily, and, catching him fast by the hand, cried out with a vehement oath and accent, 'Sir, you shall stay and take t'other bottle.' The airy monarch looked kindly at him over his shoulder, and with a smile and graceful air (for I saw him at the time, and do now) repeated the line of the old song
'He that's drunk is as great as a king,'
and immediately returned back and complied with his landlord."
On the 14 June 1665 he married Mary daughter of John Whitchurch of Walton, Berks, widow of Sir Thomas Hyde, Bt., and had one son Charles, barrister of the Inner Temple, who died at the age of 22, in 1688, only a few months before his father's death. Michael Wright painted the family group (plate 2), which also included Sir Robert's stepdaughter Bridget Hyde, who married the second Duke of Leeds. The picture, which is now at Studley Royal, is thought to show the gardens of Swakeleys in the background.
It was in 1665, on the 7th of September, that Samuel Pepys accompanied Thomas Povey "merrily to Swakely, Sir R. Viner's. A very pleasant place, bought by him of Sir James Harrington's lady. He took us up and down with great respect and showed us all his house and grounds; and it is a place not very moderne in the garden nor house, but the most uniforme in all that ever I saw; and some things to excess." Then follows the reference to the screen in the hall already quoted, and Pepys goes on in his inconsequent manner:—
"The window-cases, door-cases and chimnys of all the house are marble. He showed me a black boy that he had, that died of a consumption, and being dead, he caused him to be dried in an oven, and lies there entire in a box. By and by to dinner, where his lady I find yet handsome, but hath been a very handsome woman; now is old. Hath brought him near £100,000, and now he lives, no man in England in greater plenty, and commands both King and Council, with his credit he gives them .... after dinner Sir Robert led us up to his long gallery, very fine, above stairs, and better, or such furniture I never did see."
Pepys was at the house again on Sunday the 15th of October the same year and met Sir Robert "coming just from church ; and ... he and I into his garden to discourse of money, but none is to be had."
Ickenham Church possesses a silver flagon and a paten (both with date-marks of 1682) inscribed " The gift of Sir Robert Viner, of Swakeleys, Kt. & Bart., to the parish church of Ickenham. A.D. 1683." (fn. 64) Mr. Freshfield considers the silver cup (1782) at the church "is the result of parochial vandalism and replaces the cup of the set to which the flagon and paten belong."
Sir Robert Viner, who died in 1688, had three brothers, Samuel, Thomas and William. Thomas was Dean of Gloucester and Prebendary of Windsor. His son Thomas, who died in Rome in 1707, was brought to Ickenham for burial in the Swakeley Chapel, where is the following inscription :—
Within this Place is Immured the Body of
THOMAS VYNER ESQr
Executer of Sr ROBERT VYNER of Swakley Barronet in which Imployment meeting with great difficulties by the Shutting up of the Exchequer in the Reigne of KING CHARLES the Second, he so much Impaired his health that for the Recovery thereof he travelled into Italy. and died at Rome the 6 day of December in the Year of our LORD 1707. According to his request his Body was Transported to England And deposited here.
He had an only child Robert Viner, who represented Lincoln in Parliament for many years and died in 1777 aged 94. He it was who sold Swakeleys, in 1741, to Benjamin Lethieullier, who, according to Lysons, left it by will to the Rev. Lascelles Iremonger.
In 1743 Thomas Clarke of Spring Gardens, Westminster, acquired the advowson of the church of Ickenham from the trustees of Robert Shoreditch, lord of the manor, and his son the Rev. Thomas Clarke was appointed rector here 7 April 1747, (fn. 65) the year after his father's death. Mr. Clarke married, in the October after his institution, Mary, daughter of Thomas Blencowe of Hersies in the parish of Hillingdon, a property already noticed in connection with Swakeleys, (fn. 66) and in 1750 he bought Swakeleys House. His wife died in 1771, aged 44, and was buried at Ickenham. Her memorial (fn. 67) is inscribed :—
Sacred to the Memory
of a fincere christian,
MARY, the amiable wife
of the Revd Thomas Clarke of Swakeley.
If diligence in the discharge
of every Relative and Social Duty
If affection for the Poor
evinced by the kindest offices of Humanity,
Can claim Respect & Love,
Her's was that claim.
She died Novber the 18th 1771. Aged 44.
Reader, lament not the Dead, but the Living.
The rector married as his second wife Frances daughter of Thomas Truesdale of Harefield Place, Middx., in 1773, and she survived him. Her death took place in 1816, and a memorial tablet to her memory reads :—
Here in Jesus sleepeth
FRANCES
Relict of the late Revd Thomas Clarke,
of Swakeley.
And hence, in Charity's triumphant hour,
when HE, the Son of GOD, and Saviour of the World,
shall note each good deed done unto the least of his Brethren as [done to HIM.
hence, lamented Dorcas of this, and of a neighbouring Village, Amid the witness and the blessing of many, many an eye, and ear, [and tongue,
(thy few poor mortal frailties O how deeply covered !)
Shalt thou awake upon the bosom of your Father and your GOD.
She departed this life Septr. 23rd. 1816, Aged 67 years.
Mr. Clarke died on 22 November 1796, aged 75, and was buried at Ickenham. He has a memorial tablet (fn. 68) on the west wall of the church, north of the vestry door, with the following inscription:—
In the Vault adjoining
Are the remains of the revd THOMAS CLARKE, of swakeley, for nearly 50 years the beloved and venerated pastor of this parish.
In fulfilling the duties of his Station
as well as in Supporting
The more enlarged and varied relations of domestic and social Life,
He exhibited to all who knew him
A convincing instance how respectable and how lovely the fallen nature of man is yet capable of appearing, when animated by the spirit of genuine christianity.
After a long and almost uninterrupted course of health, cheerfulness and active virtue,
he fell a victim to the decay of age, on the 22D of novr mdccxcvi :Æt. 75.
"Let me die the death of the righteous : and let my last end be like His."
By his second wife Mr. Clarke had three sons, the eldest of whom, Thomas Truesdale Clarke, succeeded him at Swakeleys. He married, in 1801, Louisa Anne, daughter of Charles Hawkins of Great Gaddesden, Herts, sergeant-surgeon to George III. He died in 1840 and his wife in 1845, both being buried at Ickenham and having memorials there. One brother, John George Clarke, a barrister of Lincoln's Inn, died in 1800 at the age of 25, and the other died in infancy in 1777. The memorial inscriptions are as follows :—
Sacred
To the memory of
THOMAS TRUESDALE CLARKE, ESQRE
(son of the revd thos clarke of swakeleys)
who died July 15, 1840.
Aged 66 years.
Also to the Memory of
LOUISA ANNE—relict of the above
Who died October 1st. 1845 :
In the 69th. year of her age.
Thomas Truesdale Clarke's children were as follows:—
(1) Thomas Truesdale, b. 1802, married Jane Selina, eldest daughter of the Hon. William Capel, Vicar of Watford.
(2) John Cholmeley, b. 1805, bur. Ickenham, 1825.
(3) Louisa Charlotte, b. 1806, bur. Ickenham, 1808.
(4) Charles Adair, b. 1808, bur, Ickenham, 1809.
(5) Henry Bridges, b. 1810, married Sophia, daughter and co-heir of Sir George Stracey of Rackheath, co. Norfolk.
(6) Cordelia Frances, b. 1811, bur. Ickenham, 1813.
(7) George Hawkins, b. 1813, bur. Ickenham 1838.
(8) Caroline, b. 1814, married Henry William Hay of Milbrook, co. Southampton.
(9) Mary, b. 1816, bur. same year at Ickenham.
(10) Algernon Adair, b. 1822, bur. Ickenham, 1853.
The following inscriptions occur on the memorials to Thomas Truesdale Clarke and two of his brothers :—
Sacred To the memory of
THOMAS TRUESDALE CLARKE, ESQRE
(Son of Thomas Truesdale Clarke, Esqre.,) of Swakeleys,
Who died April 5th, 1890,
Aged 87 years.
Also to the memory of
JANE SELINA, wife of the above,
who died June 15th, 1892,
in the 87th year of her age.
TRIBUTARY TO THE MEMORY, ALAS
OF A LOVED AND LOVELY SON
JOHN CHOLMELEY CLARKE
Who died at Swakeleys July 15th 1825 Aged 20 Years Thourt gone, but whither ? to Heaven, to whom ? to God Oh hush ! A Fatherswish ! for shame ! Sleep on dear clod
SACRED
TO THE MEMORY OF
THE REVD GEORGE HAWKINS CLARKE
A MAN, WHOM, ALL THAT KNEW, WARMLEY LOVED
HE DIED AT SWAKELEYS JANRY 13th. 1838
AGED 24 YEARS
The children of the above Thomas Truesdale Clarke were :—
Louisa Jane Selina, who married Vice-Admiral Thomas Cochrane.
Helen, bap. 1829, buried at Brompton, 1895.
William Capel, b. 1832.
Marion Georgina, died 1852 at age of 15 and buried at Ickenham.
William Capel Clarke of Swakeleys married Clara Thornhill, daughter and co-heiress of Thomas Thornhill of Fixby Hall, Yorkshire. Miss Thornhill was the owner of Rushton Hall, Northants, the famous house built by Sir Thomas Tresham late in Queen Elizabeth's reign. Mr. Clarke added his wife's name to his own and the Thornhill arms with due difference were exemplified to him in 1855. His memorial in Ickenham Church reads :—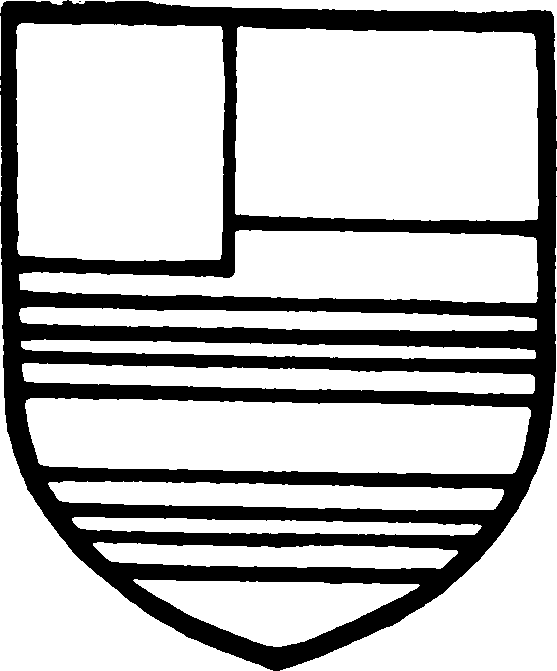 Sacred to the Memory of
WILLIAM CAPEL CLARKE-THORNHILL,
Son of the late Thomas Truesdale Clarke, Esqre.,
And of Jane Selina, his wife,
of Rushton in the County of Northampton,
And of Swakeleys, Ickenham;
Died 28th-June, 1898,
In the 67th year of his age.
THE LORD IS GOOD ; HIS MERCY IS EVERLASTING.
AND HIS TRUTH ENDURETH TO ALL GENERATIONS."
Psalm C.5.
There is also a memorial to Marion Georgina, to which is attached an inscription to her uncle Algernon Adair Clarke :—
SACRED
To the memory of
MARION GEORGINA
youngest daughter of
Thomas Truesdale and Jane Selina Clarke,
of Swakeleys,
who died December 16th,-1852,
aged 15 years.
Also of
ALGERNON ADAIR CLARKE
Uncle to the above.
Who died at swakeleys, february 16th, 1853, aged 30 years.
William Capel Clarke-Thornhill had the following children :—
Thomas Bryan, of Rushton Hall, Northants, b. 1857. Secretary in the Diplomatic Service (1881–1900).
William Capel, b. 1860, bur. Brompton, 1892.
Arthur Herbert, b. 1861, bur. Ickenham, 1874.
Randolph, of Swakeleys, b. 1863.
Clara Louisa, mar. Francis Charles Carter.
Gwendoline Blanche, b. 1864, mar. Lieut.-Colonel George Harrison Holden de Crespigny. Died 1923. Memorial tablet in Ickenham Church.
In April, 1923, the Swakeleys estate was sold by Mr. Thomas Bryan Clarke-Thornhill to Messrs. Richard Cross and Frank Christoffer Stedman, who developed a large part of the property as a building estate. It was proposed to pull down the house, but this was happily averted by the intervention of Mr. Humphrey John Talbot, who bought it in January, 1924, with its outbuildings, gardens, and a section of the park immediately surrounding it. Mr. Talbot's public-spirited action saved the building, and he, then, in consultation with the Society for the Protection of Ancient Buildings, sought a plan to give it permanent usefulness. Ultimately, with the enthusiastic help of the late Mr. Mervyn Herbert, the Foreign Office Sports Association agreed to purchase it and make it their sports ground and headquarters. Mr. Herbert's sad death in Rome on 26 May, 1929, just prior to the opening of the club, prevented his seeing the result of his labours, but his friends at the Foreign Office, supported by his wife, the Honble. Elizabeth Herbert, have carried the enterprise through, and Swakeleys is now permanently in the care of those who fully appreciate its worth and beauty. Two medallions of stained glass, the work of the late Jessie M. Jacob, have been placed in the hall window, one with the Herbert arms, and the other with the following inscription :—
In Memory of MERVYN HERBERT to whose Enthusiasm and Generosity the Foreign Office & all the Services connected with it owe the Enjoyment of this House & Grounds 1929.