Pages 181-185
A History of the County of Bedford: Volume 3. Originally published by Victoria County History, London, 1912.
This free content was digitised by double rekeying. All rights reserved.
GREAT BARFORD
Beranforda (viii cent.); Bereford (xi cent.); Barford Magna (xii cent.).
Great Barford is a low-lying parish, with an area of 2,843 acres, in the basin of the River Ouse. The slope is from north-west to south-east, where the land sinks as low as 77 ft. above the ordnance datum and is liable to flood. Of the acreage, 1,527½ acres are arable, 1,030 acres permanent grass and 3 acres woods and plantations (fn. 1); there are also 25 acres of land covered with water.
The soil and subsoil of the parish are both very good gravel, which used to be worked in the Old Gravel Pit to the east of the village. The crops produced are wheat, barley and oats; market gardening is an increasing industry.
At the east end of the village the Ouse is crossed by a bridge of seventeen arches, much restored with brick chiefly on its western side, on which face it has cutwaters on its intermediate piers. It contains workmanship of different ages, but the lower stonework dates back to the 15th century, when a bridge was built here, and became the subject of serious complaints on the part of the burgesses of Bedford, who said it diverted trade from their town. (fn. 2) Leland describes it as a bridge of '8 arches of stone near the good uplandisch Towne of Berford.' (fn. 3) Traces of the old water-mill are still to be seen on the river some half mile south of the bridge. There used to be a windmill in a field north of the cross-roads in this parish, but now only the base remains. The upper part was pulled down about three or four years ago. The site is the property of Mr. Rudd Green.
The village is large and scattered, and is situated on the south-eastern border of the parish. It contains some good residences and cottages of every date and style from the 17th century onwards. In the northern part of the village, known as Green End, is the site of Creakers Manor; the farm-house bearing this name is comparatively modern. One of Lysons' correspondents, writing at the beginning of the last century, relates that 'no part of Creakers House has been occupied for forty or fifty years except by a labourer.' (fn. 4) Green End Farm-house is an 18th-century brick building, with traces of a moat near. Barford Hall, the residence of John Arnold Whitchurch, is pleasantly situated on a wooded hill about half a mile north-east of the village. The parish church of All Saints stands near the bridge in a beautifully kept graveyard. Near the vicarage, which is adjacent, were till recently to be discovered traces of the village pound. Next to the vicarage stands an 18th-century brick mansion.
Great Barford was inclosed by Act of Parliament in 1820. (fn. 5)
There is a Wesleyan chapel, built in 1824 and rebuilt in 1903.
A very early reference to Barford may perhaps be found in a charter by which Offa, King of Mercia, in 792 confirmed various lands to the monastery of St. Albans. (fn. 6) The charter purports to have been granted in the place which is called 'Æt beranforda.' The text of the charter is certainly spurious, but the witnesses and dating clause may well have been taken from a genuine instrument. Even so, however, the identification with the present Barford cannot be considered certain.
MANORS
In the Survey of 1086 Great Barford was rated as a 10-hide vill, held by Hugh de Beauchamp. (fn. 7) The descent of the overlordships of all the sub-manors into which the Domesday holding is subsequently divided follows that of the barony of Bedford. Thus, of the five manors found in this parish, the overlordships of Birchfield and Veseys Manor follows the same descent as that of Colmworth (q.v.), the former being held in 1521 of Sir William Gascoigne. (fn. 8) After Veseys Manor was granted to Higham Ferrers College no further mention has been found of the overlordship. The overlordship of Creakers Manor passed through the Botetourts to the Latimers and Nevills, being last mentioned in 1539. (fn. 9) Finally Netherbury Manor was attached to that part of the Bedford barony which passed to the Patishulls, (fn. 10) and by 1480 was held by Margaret Duchess of Somerset. (fn. 11)
The four tenants in Great Barford mentioned in Domesday were Rualon, who held 3 hides (fn. 12); Wimund de Taissel, who held 52/3 hides (fn. 13); Tetband, who held 1 hide and 3⅓ virgates (fn. 14); and Anschetil the priest, who held 1½ hides. (fn. 15) With the exception of the last, which became known as Veseys Manor, none of these holdings can be identified with certainty with the later manors that are found in Great Barford.
The earliest mention found of the family that gives its name to the manor of VESEYS or VASEYS is in 1190–1, when Jordan L'Enveise (fn. 16) owed 15 marks for having right of land in Barford against Robert son of Ralph. (fn. 17) Jordan is also mentioned as a witness to a grant of land at this time. (fn. 18) Robert de Suppethorp followed Robert son of Ralph mentioned above and held 1½ hides here between 1250 and 1270, (fn. 19) but by 1302–3 had alienated his property to the L'Enveises, Walter L'Enveise holding a quarter of a knight's fee in that year. (fn. 20) Walter and his wife Agatha or Alice still held in 1316, (fn. 21) and upon his death the property went with his wife to her second husband, Sir Richard de Lacy. (fn. 22) She was still holding this quarter of a knight's fee in 1346, (fn. 23) between which date and 1424 the manor had become the property of Edmund Brudenell and Alice his wife, (fn. 24) who possibly was a daughter of Alice L'Enveise. In that year Edmund and his wife alienated the manor 'called Voysys, near Newenham,' to Henry Archbishop of Canterbury, (fn. 25) who was the son of Thomas Chicheley of Higham Ferrers, co. Northants. (fn. 26) The archbishop enfeoffed Hugh Hasyldene and others with this quarter of a knight's fee, (fn. 27) and they held it still in 1428. (fn. 28) Upon the foundation, however, of the College of Higham Ferrers in 1424, (fn. 29) Henry Chicheley granted the manor of Veseys towards its support. (fn. 30) Eight years previous to its dissolution the college had rents in Barford to the value of £6 14s. 4d., (fn. 31) and held Veseys till 1542, (fn. 32) when the manor was granted to Robert Dacres of Cheshunt. (fn. 33) Robert died a year after he had acquired the property, (fn. 34) and was succeeded by George Dacres, who died seised of it in 1579. (fn. 35) It was then left by will to his third son Robert.
The manor appears to have been alienated during the next generation to the family of Hatley, of whom Robert Hatley, John Hatley and Anne his wife combined in 1630 to alienate this manor to George Francklin. (fn. 36) The latter still held the property in 1653, (fn. 37) and one of the same name died in 1690, (fn. 38) and was succeeded by Sir John Francklin, who died without offspring in 1707. (fn. 39) Under his will the property went to the Rev. John Francklin, a member of a younger branch of the family, who left a fortune of £20,000 at his death in 1731. (fn. 40) He was succeeded by his son John, who became sheriff for Bedfordshire a year before his death in 1740. (fn. 41) His son John married in 1759, and at this time suffered a recovery of the manor. (fn. 42) He, too, was made sheriff for the county, and held Veseys till 1820. (fn. 43) His son Richard succeeded him, and was in turn succeeded by his son John, who died in 1858. The property then passed to the latter's son, John Lisle Francklin, who holds it at the present time.
The first mention of the family who give their name to the manor of BRYTVILLES or BIRCHFIELD is in 1166, when Hugh de Bryteville held one knight's fee in Bedfordshire. (fn. 44) Hugh's son William was seised of the property in 1197, (fn. 45) and one of the same name held it in the latter part of the 13th century for half a knight's fee and one-thirteenth part of a knight's fee. (fn. 46) In 1275 John was seised of it, (fn. 47) and by 1286 it had passed to Hugh de Bryteville. (fn. 48) By 1316 it was the property of Hugh's son William, (fn. 49) who held it in 1330–1. (fn. 50) By 1342 Hugh de Bryteville was in possession. (fn. 51) The family continued resident in this parish till the 15th century, William Bryteville, the last member of whom mention has been found, holding there in 1439. (fn. 52) Brytvilles Manor was subsequently alienated to John Spencer of Cople, his son Robert dying seised of the manor in 1521. (fn. 53) The descent of the manor now follows that of Rowlands in Cople (q.v.) (fn. 54) till 1691. In 1692 William Spencer suffered a recovery of Birchfields (fn. 55); he appears to have alienated this property shortly afterwards, for by 1729 it had passed to John Browning. (fn. 56) By 1789 the Polhills of Howbury Hall (q.v.) had acquired Birchfields, (fn. 57) and hold it to the present day.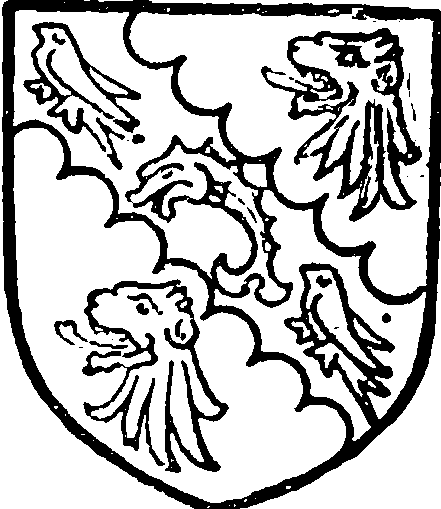 The family of Burdelys, who gave their name to the manor of BURDELYS or BULKELEYS or NETHERBURY, can be traced to William de Burdelys, who was succeded by his brother and heir Hugh, (fn. 58) who died about 1250, (fn. 59) leaving Geoffrey de Burdelys as heir to his estates. (fn. 60) Geoffrey died about 1263, (fn. 61) when John de Burdelys, his son and heir, aged twenty-one years, succeeded him. (fn. 62) The latter was proved in 1275 to have inclosed a path between his house and the vill of Barford which was a right of way. (fn. 63) From this date the descent of the manor follows that of the manor of Burdelys in Stagsden (fn. 64) (q.v.) until 1390–1, the only deviation in the descent occurring in 1346, when Geoffrey Creaker was proved seised of the manor, (fn. 65) probably as guardian to John son of John de Burdelys, who was at that time a minor. (fn. 66) In 1390 Edward atte Chaumbre conveyed the manor of Burdelys to John and Thomas Malyns (fn. 67) (or Malens) of Bromham, (fn. 68) the latter in 1402 granting to John Morker and his heirs a moiety of the manor, (fn. 69) which previous to 1480 had passed to John Fitz Jeffrey, who died seised at that date, the manor having been previously held by his father. (fn. 70) This family had its seat in Clapham, (fn. 71) and the descent of the moiety follows that of Clapham Manor (q.v.) (fn. 72) till 1561, when the Fitz Jeffreys transferred the manor (which at this time was called Netherbury (fn. 73) ) to Sir John Mordaunt (fn. 74) of Turvey (q.v.). It was retained by the Mordaunts until the early 17th century, when they probably sold their estates in Netherbury to Gideon Delawne of Roxton, who died seised of the manor in 1644. (fn. 75) From this date till the present day the descent of the manor follows that of Roxton (q.v.), the family of Metcalfe first holding here in 1737 (fn. 76) till about 1850, when the property was bought by the Delaps, who hold at the present day. (fn. 77)
The manor of CREAKERS, CREWKERS or WESTENDE (fn. 78) derives its name from the Kentish family of de Crevequer or de Crewker. (fn. 79) The alternative name of this manor originates from its position in the north-west of the parish. It was a younger line of the Crevequer family that came into Bedfordshire in the 13th century. Barford was probably acquired by marriage, for James de Crevequer, who is mentioned as holding 2 hides between 1250 and 1270 (fn. 80) in Great Barford, had married Matilda the daughter and coheir of Sir John de Bovil, (fn. 81) who was proved to hold estates in this county in 1225. (fn. 82) James died before 1263, (fn. 83) and Robert, his eldest son and heir, may have succeeded to the property for a short time, (fn. 84) buthe died about the same time as his father, (fn. 85) and was succeeded by his youngest brother James. (fn. 86) The latter held the family property in 1302–3, (fn. 87) and by 1316 it had passed to his son Stephen de Crevequer and Anne his wife, (fn. 88) who was still holding it in 1330. (fn. 89) John, probably the son of Stephen and Anne, was seised of the fee, which James de Crevequer had once held, sixteen years later, (fn. 90) and upon his death without issue in 1370 Stephen the son of his brother Geoffrey succeeded to the property. (fn. 91) Stephen died while under age in the same year, when it descended to his younger brother, John Crevequer, who entered into possession of what is now for the first time called the manor on the attainment of his majority in 1385. (fn. 92) The manor was held in 1428 by Stephen Crevequer, (fn. 93) and, although he is not mentioned as actually holding Creakers at a subsequent date, his name is given in the list of Bedfordshire gentry for 1433. (fn. 94) Six years later he is found in a list of many to whom pardons were granted. (fn. 95)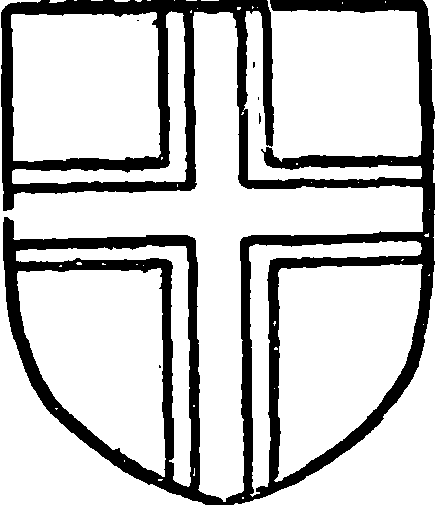 John Fitz Jeffrey of Great Barford is also given in the list of 1433, (fn. 96) but his family probably did not acquire the manor until later. William Fitz Jeffrey of Thurleigh, the first of this name to hold Creakers, left by his first wife a son John and a widow Elizabeth, upon whom Blackborne Hall and Milton Ernest were settled in 1511. (fn. 97) John died in 1535, leaving 'all lands in Barford, Renhold and Ravensden for a priest to say mass and to sing for my soul for the space of two years.' (fn. 98) His widow Joan retained Creakers until her death in 1536, when it passed to George Fitz Jeffrey, the half-brother of John aforesaid, (fn. 99) who married as his first wife Jane daughter of John Baptist, by whom he had six sons. (fn. 100) His second wife Judith daughter of Richard Throckmorton was alive at his death in 1575 and married three years later John the son of Thomas Rolt of Milton Ernest. (fn. 101) George Fitz Jeffrey left a son and heir of the same name, knighted in 1606, to whom his stepmother Judith and her second husband John Rolt transferred their right in the manor in 1589. (fn. 102) He was buried here in December 1618. His son George Rolt of Creakers had predeceased him in 1616, and his widow Anna was buried here in 1627. About this date the Fitz Jeffreys disposed of their property by sale and are stated to have left the county. (fn. 103) In 1686 David Chandler and Anne his wife quitclaimed a third of the manor to Henry Halsoll (fn. 104) and Edward Goodwin. (fn. 105) A third part of this portion of the manor was owned in 1726 by Harry Mander, (fn. 106) who alienated it in 1738 to John Peck. (fn. 107) The Halseys are the next family that are known to have held the manor, (fn. 108) and are said to have sold it to Mr. Pedley of Great Barford about 1770. (fn. 109) The latter's son William held it in 1801 (fn. 110) and still possessed it at the time when Lysons wrote. (fn. 111) By 1820 Creakers had ceased to exist as a manor, (fn. 112) but the Pedley family to whom it belonged is still resident in this parish.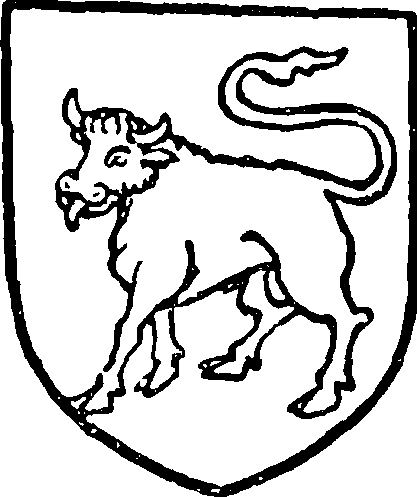 St. Neots Priory owned property in this parish which later became known as BARFORD MANOR, and appears to have originated in grants made by Hugh and Geoffrey of Barford in the 13th century. (fn. 113) In 1428 St. Neots was holding that portion of a knight's fee in Great Barford which Gerard de Braybrook and Margaret de Longeville formerly held. (fn. 114) Barford appears to have been granted to John Gostwick some time previous to 1580–1, (fn. 115) and followed the same descent as Willington (q.v.) till it was transferred to William Delaune in 1663, (fn. 116) after which it followed the same descent as Netherbury.
The descent of the messuage held by the family of de Bereford can be traced from the late 13th century till 1428. When first mentioned Henry de Bereford held it as half a fee and one-fifteenth part of a fee. (fn. 117) By 1275–6 it was the property of Humphrey de Bereford, (fn. 118) and at the latter's death, within the next twenty years, it descended to his son Henry, (fn. 119) who held it in 1302–3 as half a knight's fee. (fn. 120) Another Humphrey held it in 1316 (fn. 121) and another Henry thirty years later. (fn. 122) The property was subsequently alienated to John Newman, who was proved to hold it in 1428. (fn. 123)
Bushmead Priory had a small interest in this parish, of which first mention is found in 1240–1. (fn. 124) In 1534 the prior received £4 8s. in rent in Barford. (fn. 125) In 1537 Sir William Gascoigne and his heirs were granted this interest, (fn. 126) but in 1545 his son Sir John alienated it to Anthony Cockett of London. (fn. 127) From the latter it descended to Thomas Childe, junior, of London, (fn. 128) whose family was still in Great Barford in 1603. (fn. 129)
The Prior of Chaucombe held rents in this parish in 1291 to the value of £3 19s. 4d., (fn. 130) while views of frankpledge were claimed at the same date by the Knights Hospitallers as attached to their manor in Bedford in 1286. (fn. 131) In 1385 the Prior of Newnham, who held land in Barford, (fn. 132) was granted the right of free warren for ever. (fn. 133)
In 1086 Anschil the priest held one mill which was worth 7s. (fn. 134) and Rualon another, worth 22s. and fourscore eels. (fn. 135) These came into the hands of William Longespée, by whom they were granted in 1235 to the Prior of Pipewell. (fn. 136) Two years later a mill was transferred by Simon de Patishull in this parish to the Prior of Snetteshall. (fn. 137) In 1291 the Abbot of Pipewell held three parts of a mill here. (fn. 138) In 1546 Francis Fitz Jeffrey possessed the right of free fishery in the Ouse. (fn. 139) Four new mills were erected about 1586, and were held, together with the 'ancient mills at Rafe Place,' by John Webster at that date, (fn. 140) and by William Webster in 1603. (fn. 141) Within the next six years the two water-mills, 'late of the priory of Pipewell' and called 'Barford Mills,' were held by Thomas Belle, who succeeded his father John in 1609. (fn. 142) These mills were granted three years later to William Lloyd and others, (fn. 143) and Nicholas Spencer died seised of three water-mills here in 1644. (fn. 144)
CHURCH
The church of ALL SAINTS has a chancel 26 ft. 3 in. by 16 ft., a nave 61 ft. by 21 ft. 2 in., north aisle 13 ft. 2 in. wide, south aisle 11 ft. 5 in. wide, and a west tower 13 ft. 9 in. by 12 ft. 6 in.
The church, which formerly consisted of chancel, nave and west tower, has been rebuilt in 14th-century style, with the addition of aisles to the nave, the only old work left standing being the 15th-century tower and the eastern angles of the nave. The latter are very irregularly quoined with large and small stones and are of uncertain date.
There is a new oak screen, and the chancel walls are panelled.
The nave has arcades of four bays, with clustered columns and with moulded capitals and bases. Above is a clearstory of small quatrefoils; the nave roof, which is 15th-century work re-used, is in five bays.
The aisles are lighted by square-headed windows of three cinquefoiled lights, with tracery in 14th-century style, and there is a large south doorway, forming the principal entrance.
The tower arch is in three chamfered orders, of which the inner springs from an attached shaft with a moulded capital and base; it is filled with a modern wooden screen, glazed above. The tower is divided externally by string-courses into five stages, and has diagonal buttresses ending in crocketed pinnacles; it is surmounted by a small octagonal spire covered with lead.
The font dates from the 13th century, and has a square bowl with the angles chamfered off, on a square pedestal with angle shafts; it stands in the south aisle to the west of the south door. On the north wall of the chancel is an alabaster and black marble monument to Thomas Ansell, 1591. It has kneeling figures of Thomas Ansell and his wife Elizabeth (Wheatley) face to face, under a cornice carried by Corinthian columns; behind the man are the effigies of four sons and behind his wife those of seven daughters. Above are the arms: Gules a saltire or between four bezants, for Ansell, and by the heads of Thomas and his wife are respectively Ansell impaling two hands joined supporting a heart, for Wheatley, and Wheatley alone. On the south wall are the brass figures and inscriptions of John Fitz Jeffrey, 1535, and his wife.
The bells were tuned, refitted and rehung in 1905. There are five of them, all by Hugh Watts; the tenor is of 1637, the rest of 1636.
The plate consists of a silver communion cup of 1697, inscribed beneath the foot, 'The Parish of Great Barford 1813,' over a half-destroyed inscription, 'The Gift of Mr. David Bosanquet to the French Church in Threadneedle Street, London A°Dni 1697'; a modern electro-plated flagon and a silver standing paten.
The registers before 1813 are in four books: (i) all entries 1564 to 1713; (ii) the same, 1714 to 1764, the marriages stopping at 1754; (iii) marriages 1754 to 1812; (iv) baptisms and burials 1764 to 1812.
ADVOWSON
In the reign of Henry II Simon de Beauchamp granted the advowson of Great Barford to the Prior of Newnham, (fn. 145) who held it till the dissolution of the monastery in 1542. (fn. 146) Four years later the advowson was granted to Trinity College, Cambridge, (fn. 147) which still presents. (fn. 148)
CHARITIES
The Poor's Land consists of 3 acres, or thereabouts, let at £2 10s. a year, which is distributed in coal on the average to thirty recipients.
In 1843 Richard Francklin, by will proved in the P.C.C. on 22 June, bequeathed £200 consols, the dividends, subject to keeping the testator's family vault in the churchyard in repair, to be applied in the distribution of bread. In 1907 the annual dividend of £5 was given in bread.
John Arnold, who died in 1864, by his will left £1,000 to be invested and income applied in the distribution of coals and clothing. The legacy was invested in £1,113 0s. 6d. consols, producing £27 16s. 4d. a year, which in 1907 was distributed in blankets to thirty-five recipients and in coal to 115. The two sums of consols are held by the official trustees.
In 1827 W. Pedley by will left £100, the interest to be applied in the purchase of books for the Sunday school. The trust fund is on deposit in the savings bank.