Pages 242-245
A History of the County of Berkshire: Volume 4. Originally published by Victoria County History, London, 1924.
This free content was digitised by double rekeying. All rights reserved.
WEST WOODHAY
Wideneia, Wydehay, Widihay (xiii cent.).
The small parish of West Woodhay lies at the extreme south of the county on the northern slope of the Hampshire downs. It contains 1,432 acres, of which 359 are arable, 713 permanent grass and 223 woods and plantations. (fn. 1) The soil of the southern half of the parish is chalk, while that of the remainder is clay. The chief crops are wheat, barley and oats. The village lies near the church at the centre of the parish. The highest part of the parish is in the south on West Woodhay Down, over 800 ft. above the ordnance datum. In the north the land falls to less than 500 ft. No railway or high road traverses the parish, and the population is purely agricultural.
West Woodhay House, the residence of Mr. Alfred Clayton Cole, was built in 1635 and is attributed to Inigo Jones. It faces east and looks over a fine sweep of lawn with a sheet of ornamental water beyond. It is a dignified two-story red brick building with central hall, projecting end wings, and single-story porch with round-headed doorway flanked by Ionic pillars. The windows retain their barred sashes and have rubbed brick architraves. The quoins are also of rubbed brick, the only stonework being in the porch. Originally the wings had hipped roofs, the whole design of the front being quiet and dignified, but in 1881 the house was considerably altered and enlarged, a new garden-front facing south being added and the roof of the principal or east elevation being reconstructed, with end and middle gables above a red terra-cotta cornite. Over the porch doorway is the date 1635 with the motto, 'Nisi Dominus aedificet Frustra,' and the old north and south doorways also bear Latin inscriptions. (fn. 2)
Manor
No manor of this name is mentioned in the Domesday Survey, but in the 13th century it was held by Sewal de Osevile of the Earl of Hereford as of the honour of Plessey, (fn. 3) and the overlordship afterwards followed the descent of that earldom (fn. 4) until both passed to the Crown at the accession of Henry IV.
In 1204 Sewal de Osevile granted a virgate and 2 acres of land with appurtenances here to John son of Roger. (fn. 5) The manor was called 'Woodhaye Osevile' in 1221, and in 1227 when it was disafforested by grant from Henry III, (fn. 6) and Sewal was holding it later in the 13th century, (fn. 7) but by 1256 it had passed to Aumary de St. Amand, who then obtained a quitclaim of their rights in it from Mabel the wife of Thomas de Kedesovere and Thomas Hemming, apparently the co-heirs of Sewal. (fn. 8) It subsequently followed the descent of East Ilsley (q.v.) until 1433, (fn. 9) when Elizabeth the wife of William Beauchamp and great-granddaughter of the last Aumary de St. Amand quitclaimed her right in it to Sir Robert Shottesbrook, (fn. 10) who had apparently been holding it since the death of Eleanor St. Amand in 1426. (fn. 11)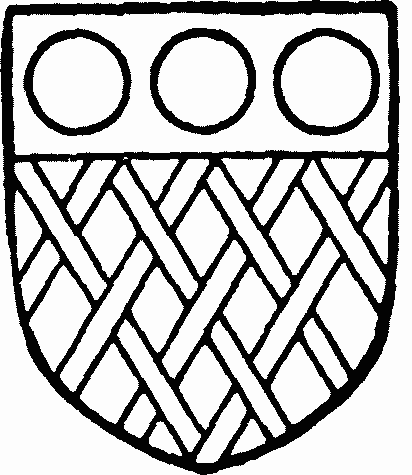 Eleanor daughter and heir of Sir Robert Shottesbrook married Sir John Cheney of Sherland in the Isle of Sheppey. (fn. 12) At the death of Sir John Cheney this manor passed under a deed of settlement to his son John. (fn. 13) This John Cheney was a strong supporter of Henry VII, and both he and his brother Robert, who seems to have been then holding West Woodhay, were attainted in 1483, and in 1484 Richard III granted the manor to his nephew, John de la Pole Earl of Lincoln. (fn. 14) The manor was, however, afterwards recovered by John Cheney, who distinguished himself at Bosworth and again at Stoke. He was elected K.G. shortly after Henry's accession and was summoned to Parliament as a baron in 1487. (fn. 15) He died without issue on 30 May 1499, and his heir was then found to be his nephew Francis, the son of his elder brother William, (fn. 16) but it was afterwards stated that by the terms of the settlement West Woodhay was to remain in tail-male successively to Robert and Roger, his younger brothers. Sir Robert Chency died seised of the manor on 6 August 1503, and, as he had no sons and Sir Roger Cheney was already dead, the estate should have passed to Sir Roger's son John Chency, but Francis took possession of the profits (fn. 17) and brought an action against Margaret, Sir Robert's widow, for detention of deeds relating to this manor. (fn. 18) Sir Francis died childless in 1512 seised of the estate, which passed to John, his cousin, (fn. 19) who had livery of this manor in 1515, (fn. 20) settled it on the marriage of his son John with Dorothy daughter of John Yate of Charney in 1531 and died seised of it in 1545. (fn. 21) John Cheney the younger about the year 1550 killed Robert Parrys, and his goods would have been seized had not the Privy Council ordered them to be retained by his wife for the maintenance of her children. (fn. 22) John settled this manor on his wife Dorothy in 1559 (fn. 23) and died seised of it in 1567, when his heir was his son Thomas. (fn. 24) It seems probable that his widow was married again almost immediately to one William Niell or Personnes, for in that autumn William with his wife Dorothy quitclaimed her right in the manor to Thomas Cheney in return for an annuity of £120. (fn. 25) Thomas died in 1582, (fn. 26) and was succeeded by his eldest son Thomas Cheney, who sold the reversion of this manor, then leased to Robert Oxenbridge during the life of Anne widow of Thomas Cheney, (fn. 27) in 1586 to William Darrell. (fn. 28) Darrell obtained a quitclaim of their rights in the manor from Robert and Henry Cheney in 1589 (fn. 29) and died childless in the same year. The reversion of this manor passed to his brother Thomas, (fn. 30) who left it at his death in 1591 to his son John Darrell. (fn. 31) Anne Cheney was still in possession of the profits of this manor in 1594 (fn. 32) and Thomas Cheney made a fresh conveyance to John Darrell in 1598. (fn. 33) John Darrell was created a baronet on 7 June 1622 (fn. 34) and with Anne his wife sold this manor in 1634 to Sir Benjamin Rudyerd and his son William. (fn. 35)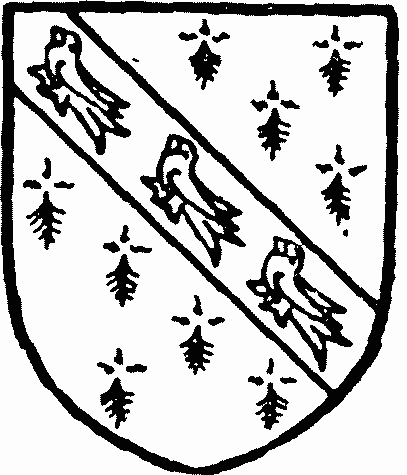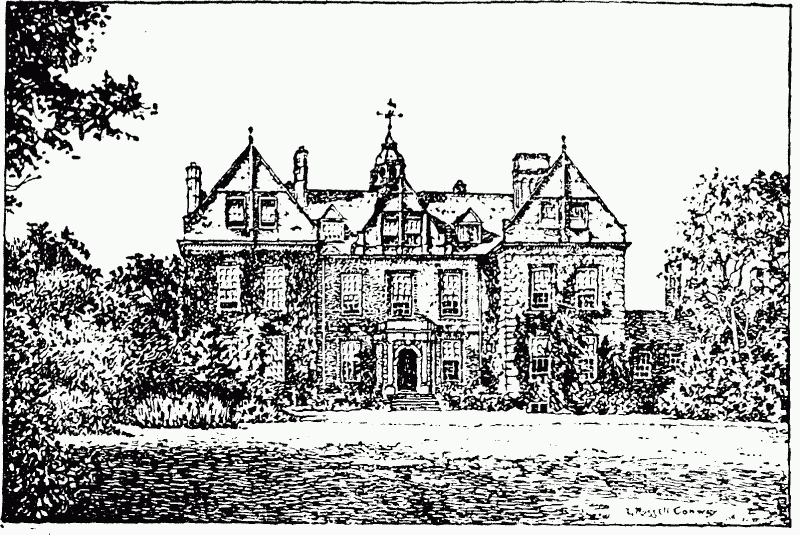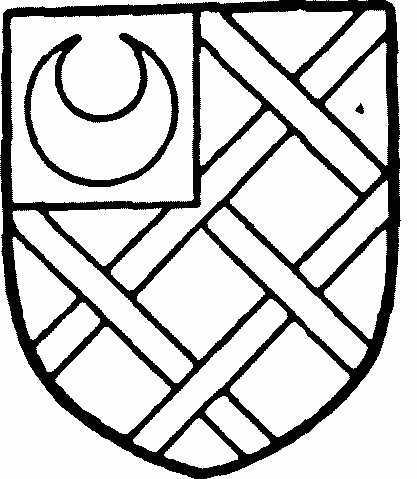 Sir Benjamin Rudyerd, politician and poet, was Surveyor of the Court of Wards and Liveries (fn. 36) from 1618 to 1647, M.P. for Portsmouth in 1620, 1624 and 1625, for Old Sarum in 1626, Downton in 1628 and Wilton in 1640. (fn. 37) He died here in 1658, (fn. 38) and was succeeded by his son William, who married Sarah daughter and co-heir of Sir Stephen Harvey of Northampton. William died in 1661, leaving as his heir his infant son Benjamin, (fn. 39) who placed the manor in settlement in 1681 and was vouchee, together with his son Benjamin, in a recovery of 1707. (fn. 40) He seems to have sold the manor a few years later to William Sloper, who was holding it in 1714. (fn. 41)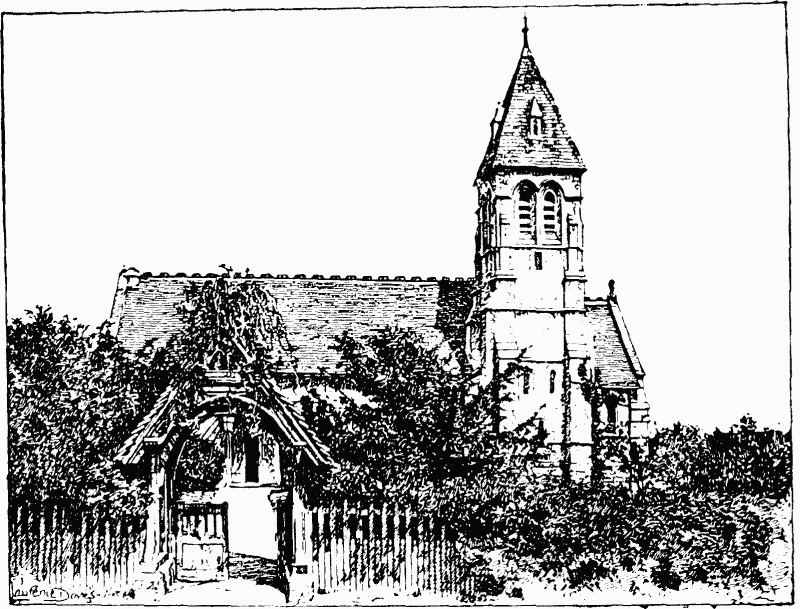 William Sloper died in 1743, leaving two sons William and John. William succeeded to the manor, and was buried here on 2 August 1789, when he was followed by his son General Sir Robert (fn. 42) Sloper, who had been knighted in 1788. (fn. 43) General Sloper placed the manor in settlement in 1794, (fn. 44) and was succeeded in 1802 (fn. 45) by his eldest son Robert Orby Sloper, who was holding it in 1806. (fn. 46) He was still living in 1821, but seems to have died not long afterwards, and the manor passed to his son the Rev. John Sloper, curate of this parish from 1823 to 1850 and afterwards rector. (fn. 47) He was holding it in 1839, (fn. 48) and died on 1 October 1877, leaving by his wife Georgina a son Gerard Orby and several daughters. His will, dated 10 February 1876, states that the manor must pass under the will of Sir Robert to his son Gerard Orby Sloper, (fn. 49) and it was sold by Gerard in 1880 to William Henry Cole.
By his will, which was proved in 1889, William Henry Cole left the West Woodhay property, subject to the life interest of his widow, to his elder son Major William Utting Cole, who had married in 1879 Mary eldest daughter of Major Horace de Vere, R.E. Major Cole died of cholera in India in 1892, and his eldest son William Horace de Vere Cole succeeded to the estate on the death of Mrs. Jane Cole in 1906, but sold it in 1912 to his uncle, the present owner, Alfred Clayton Cole, Governor of the Bank of England. (fn. 50)
In 1276 Aumary de St. Amand claimed the right of having a gallows in his manor of West Woodhay, besides free warren on his demesne lands and assize of bread and ale. (fn. 51) His son John de St. Amand, 28 July 1317, received a grant of a weekly market on Tuesdays and a yearly fair on the vigil, day and morrow of the Purification. (fn. 52)
A windmill is mentioned in 1594, (fn. 53) but there is none at the present time in the parish.
Church
The church of ST. LAWRENCE is a modern building of flint rubble with stone dressings erected in 1882–3 (fn. 54) from the designs of Sir Arthur Blomfield at the charges of Mr. W. H. Cole. It replaced an older building of brick which stood close to West Woodhay House, nearly half a mile to the west, and which was the successor of an earlier church on the same site. The original building is said to have been destroyed by fire in 1715 or 1716. The brick, church, which is stated to have been copied from a design of Inigo Jones, was erected in 1717, (fn. 55) but was pulled down in 1882. The graveyard is now included in the grounds of West Woodhay House and the outline of the church is marked out by low box hedges. Ashmole mentions a black marble monument below the east window of the original church to Sir Benjamin Rudyerd, who died in 1658, (fn. 56) but this probably perished with the building, as it was not in the 18thcentury structure. A large number of mediaeval encaustic tiles were, however, found in the latter building and are now set in the west wall of the tower of the new church.
The present building consists of chancel, aisleless nave, south porch, and tower on the south side of the chancel with short spire or tall pyramidal slated roof. The nave was lengthened 12 ft. at the west end in 1894 and a vestry and organ chamber added on the north side of the chancel. The building is in the style of the 13th century and has eaved red-tiled roofs. An oak screen was erected in front of the organ chamber and vestry in 1901. The font and all the fittings are modern and include some good carved oakwork. There is a mural monument under the tower to Lieut.-General James Butler (d. 1836).
The tower contains two bells, the smaller without date or inscription and the larger cast by Robert Cor of Aldbourne in 1717, the gift of William Sloper. (fn. 57)
The plate consists of a cup and cover paten of 1570, of the usual type, with band of floral ornament round the bowl of the cup, and a small paten of 1903 inscribed, 'S. Laurence West Woodhey.' There is also a pewter cup and paten, the former inscribed, 'This chalice belonging to West Woodhay Church was made May 1812.'
The earliest register begins in 1653 and has mixed entries to 1688, after which there is a gap of four years, the entries being resumed in 1692.
The churchyard is entered from the road on the south side through a modern lych-gate.
Advowson
The first reference to the church that has been found is in 1332, when Aumary de St. Amand successfully claimed the advowson from Mary, his aunt, (fn. 58) on the ground that his father John de St. Amand had presented in the reign of Edward II. Since that date the advowson has followed the descent of the manor. (fn. 59)
Sir Benjamin Rudyerd seems to have sold the presentation for two turns, as in 1640 John Fowler of Marlborough and Marcus Fowler of Aldbourne (fn. 60) presented Christopher Fowler, a Puritan preacher, who obtained the living of St. Mary, Reading, in 1643, (fn. 61) though he appears to have retained the rectory here until 1647, when he appointed John Osborne his successor. (fn. 62) In 1661 the Crown confirmed John Osborne as rector, and he had been approved for the cure here by the assembly of divines 17 January 1648. (fn. 63) Mr. Alfred Clayton Cole is the present patron.
There do not appear to be any endowed charities subsisting in this parish.