Pages 384-390
A History of the County of Berkshire: Volume 4. Originally published by Victoria County History, London, 1924.
This free content was digitised by double rekeying. All rights reserved.
LONG WITTENHAM
Long Wittenham (xvi cent. onwards); Earl's Wittenham (xiii–xviii cent.); West Wittenham (xiiixix cent.); Great Wittenham (xiv cent.). (fn. 1)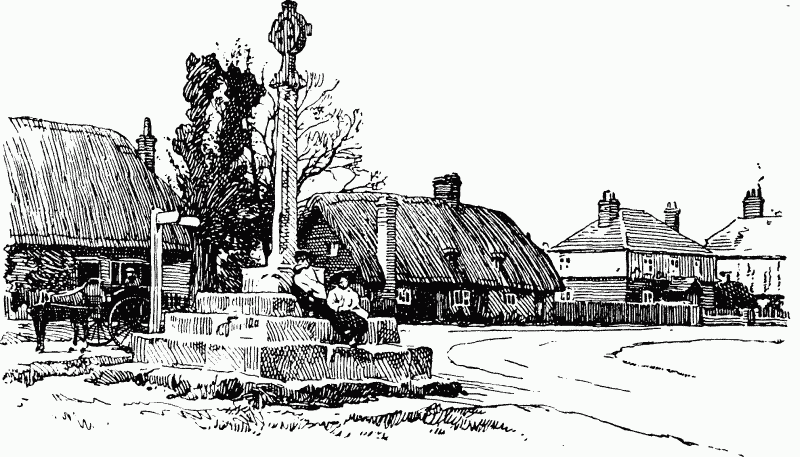 The area of the parish is 2,275 acres, of which considerably over half is arable land; 605 acres are laid down to permanent grass, and there are 42 acres of woods and plantations. (fn. 2) An Inclosure Act was passed in 1809 and the award bears the same date. (fn. 3) The parish occupies for the most part a level plain of drift gravel overlying Gault Clay, with Alluvium, but the rising ground to the south is composed of Upper Greensand. There is a gravel-pit near Clifton Bridge, and another, disused, on the Didcot road by Dry Leas. A brickfield upon the river-bank was worked until about 1870. The chief crops are wheat, barley and peas. The parish rises from the Thames Valley in the north to over 200 ft. at Down Hill in the south.
The village is on the right bank of the Thames, the street running south-west to north-east parallel with the stream. Near the church is Willington's Farm, (fn. 4) formerly a manor-house, of which the covered gateway and western wing were destroyed some years ago. (fn. 5) Behind it foundations of a mill are visible in the river-bank, and stones of the dam are to be seen under the water. A capital messuage, two water-mills, and a fishery belonged in the 13th and 14th centuries to the St. Helen's manor, (fn. 6) which was subsequently called the Douncourt. The Plessis also had a capital messuage. (fn. 7) The present manor-house, east of the church, is partly composed of the old manor farm and has large stew-ponds and an old half-timber and brick dovecote. It is the property of St. John's College, and is occupied by Admiral William Robert Clutterbuck. Near the church is the Tudor house called French's. Many of the half-timbered houses in the village were destroyed by fire in 1868, but other picturesque examples still remain. (fn. 8) The green to the west of the church is now inclosed and a hollow on it marks the site of the cockpit. The restored cross at the south end of the village street has its original steps and pedestal. (fn. 9)
There were eight 'Separatists' here in 1676. (fn. 10) The Primitive Methodist chapel was rebuilt in 1882. The village feast is held on the second Sunday after Trinity. An entertainment known as Tagg Feast used to be held on Christmas Day in the 18th century. (fn. 11) May Day celebrations are still observed, but mumming has died out in recent years.
A lane runs northwards from the village to Clifton Lock and the bridge to Clifton Hampden in Oxfordshire. The hithe or ferry belonged to John Brouns and his sons John and Richard, ferrymen or hithewards in the 14th century, and descended to co-heirs, one of whom was Thomas Frenshe alias King, living in 1441. It was the subject of many conveyances before being transferred to Exeter College in 1493. (fn. 12) The college sold it in the 19th century to Henry Hucks Gibbs, reserving the right for the parson to pass free of toll, and the new owner built a fine brick bridge here (fn. 13) in 1864. (fn. 14)
Numerous remains of early man and RomanoBritish times have been found. (fn. 15)
Some old field-names are 'la dune in le Hangenlonde,' Donforlong, and Westmannemeade. (fn. 16) Modern place names of interest are Padboro, where two burial circles and marks of foundations have been found, Coldbourne, marking the position of a lost stream, and Lakes.
Notable incumbents are Stephen George Francis Triboudet Demainbray, vicar in 1794, who was royal astronomer at Kew from 1782 to 1840, as his father had been; he was one of the first promoters of the allotment system and author of The Poor Man's Best Friend. (fn. 17) The miscellaneous writer Robert Bateman Paul (1825–9) (fn. 18) also held the living.
Manors
Queen Edith, who survived her husband Edward the Confessor and died in 1075, (fn. 19) held LONG WITTENHAM, assessed at 20 hides. In 1086 it was assessed at 13 hides 1 virgate, and was held by Walter Giffard in demesne. (fn. 20) Walter was the son of Walter Giffard, lord of Longueville in Normandy and cousin of William I. He died in 1102, leaving an only son Walter, who left no children. After Walter's death in 1164 (fn. 21) Wittenham, like the other Giffard lands, (fn. 22) remained in the king's hands for several years. (fn. 23) In 1191 the Giffard lands were restored to the descendants of Rohais, sister of Walter Giffard first Earl of Buckingham and wife of Richard Fitz Gilbert. From this date the overlordship followed the descent of that portion of the Giffard fief which went to the Marshals Earls of Pembroke, and passed with other Marshal lands to the Earls of Gloucester, coming eventually to the Crown by the forfeiture of Edward Duke of Buckingham in 1521. (fn. 24)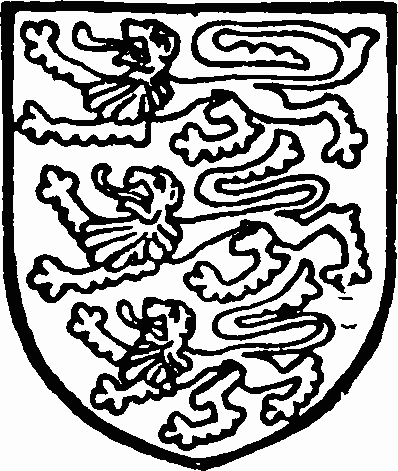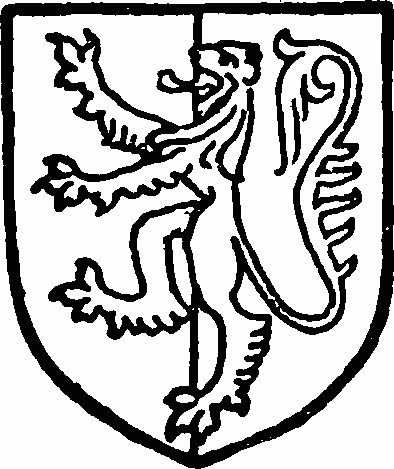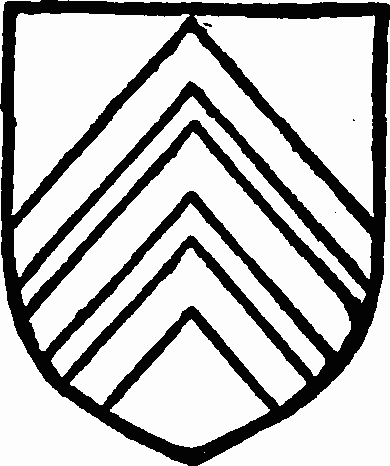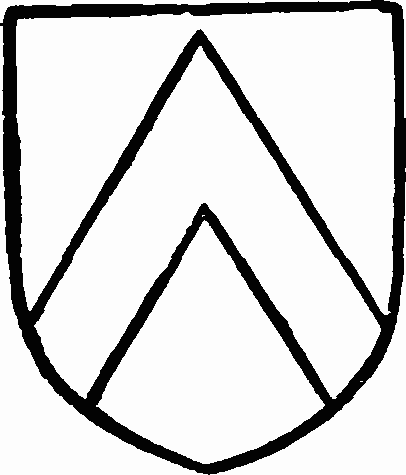 In 1354 and 1381 it seems to have been considered that part of Long Wittenham was held of the manor of Hampstead Marshall. (fn. 25)
William Marshal granted Wittenham to Hugh de Sandford and Richard his brother and Ralph de St. Helen to hold for the service of one knight's fee. (fn. 26)
Ralph de St. Helen was followed by William, tenant about 1240, (fn. 27) and before 1274 (fn. 28) by John, who held lands as one-third of a knight's fee here, and died in or before 1295, leaving a daughter and heir Beatrice wife of Giles de Braose. (fn. 29) Giles survived Beatrice, and died seised in or before March 1304–5, leaving a daughter and heir Lucy. (fn. 30) The custody during her minority of her portion of the manor was granted in 1307 to Richard le Lou. (fn. 31) She married Robert Mautravers, (fn. 32) and afterwards John de Paulesholt, and in 1333 settled the estate on herself and John for life, with remainder to her son John Mautravers and Elizabeth his wife in tail. (fn. 33) Lucy and John Mautravers 'of Crowell' died, and on the death of John de Paulesholt in March 1353–4 the estate reverted to John's son John Mautravers (fn. 34) a minor, (fn. 35) afterwards knighted. (fn. 36) He, described as John Mautravers of 'la Hoke,' conveyed it in 1369 to trustees as 'the manor of West Wittenham called LE DOUNCOURT. (fn. 37) They conveyed it ten years later (fn. 38) to William of Wykeham, Bishop of Winchester, who received licence from the Crown in 1381 to grant it to his new foundation at Oxford (fn. 39); but John Mautravers left a daughter and co-heir (fn. 40) Elizabeth, who married Sir Humphrey de Stafford, kt., and they in 1405 obtained its restoration to them under the settlement of 1333. (fn. 41) In 1428 Sir Humphrey Stafford, then of Hooke, was lord. (fn. 42) The estate was settled on Avis, only child of his eldest son Sir Richard, and her issue, with remainder to Humphrey son of another son John. Avis died childless and Humphrey died seised in 1461, when his heir was Sir Humphrey Stafford, kt., son of his uncle William. (fn. 43) Sir Humphrey was created Lord Stafford of Southwick in North Bradley (Wilts.) in 1464 and Earl of Devon in 1469, but was beheaded in the latter year, when his lands were forfeited. (fn. 44) In the same year the king gave licence for his co-heirs, the daughters of his aunt Alice, to take possession of his estates, (fn. 45) and this manor fell to the share of Eleanor wife of Thomas Strangeways. Her grandson (fn. 46) Giles (afterwards Sir Giles) Strangeways sold it in 1540 to Sir John Williams of Rycote, (fn. 47) who in 1542 conveyed it to the king in exchange for other estates. (fn. 48) In 1553 the manor was granted to Alice Dynham, (fn. 49) and three years later she sold it to Thomas White, (fn. 50) founder of St. John's College, Oxford, to which body the manor shortly afterwards passed, and to which it still belongs.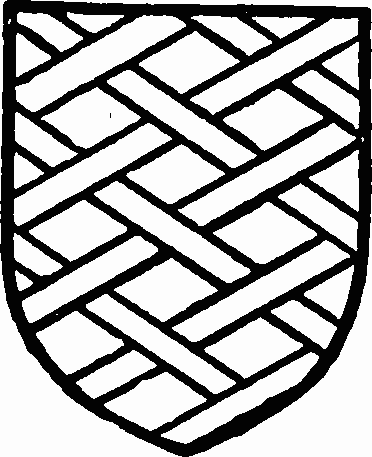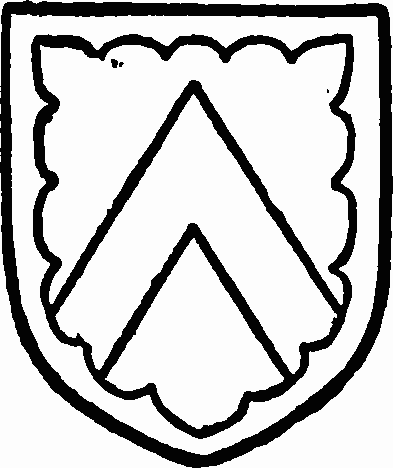 Richard de Sandford, to whom a third of West Wittenham had been granted as stated above, went on a crusade as a Knight Templar, granting his part of the manor during his absence to his brother Robert. Richard died childless, and his nephew Robert son of Robert seems to have taken possession of this share, which was, however, claimed in 1222 by Hugh de Sandford, grantee of the other third. Hugh claimed as heir of Richard, as his elder brother Thomas and Warin, (fn. 51) Thomas's son, had surrendered their title to him. An agreement was made that Robert should hold this land of Hugh and his heirs for the service of 60s. and a rent of 10s. to Littlemore Priory. (fn. 52) Hugh thus obtained the overlordship of one-third as well as the tenancy of one-third, and his heirs were returned in 1295 as holding two-thirds of a fee. (fn. 53)
Hugh de Sandford of Hook Norton (Oxon.), (fn. 54) died about 1233 leaving daughters and co-heirs, Christine widow of William de Sideham (fn. 55) and Agnes, and his two-thirds of the knight's fee and manor, or part of the estate, for some centuries descended in two parts. Christine afterwards married John de Plessis (afterwards Earl of Warwick, in right of his second wife), (fn. 56) and Agnes, her younger sister, receiving licence in 1234 to marry whom she would, married Matthew Hussey of Harting and Pulborough, Sussex. (fn. 57) John de Plessis and Matthew Hussey shared this estate about 1240. (fn. 58)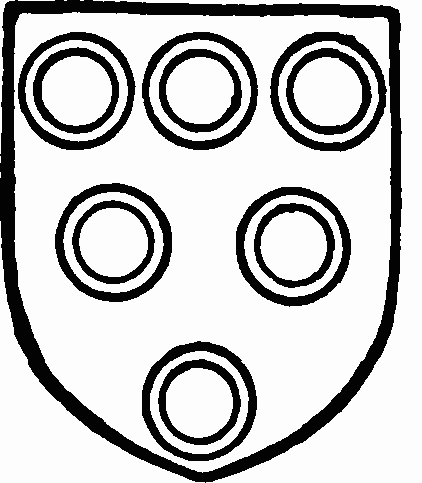 The Earl of Warwick was succeeded in 1263 by his son and heir Hugh de Plessis of Hook Norton, (fn. 59) who made various settlements. (fn. 60) He died in 1292, leaving a son and heir Hugh, summoned to Parliament as a baron in 1299. (fn. 61) His son Hugh succeeded in 1300–1, (fn. 62) and was returned as sole lord of the vill in 1316 (fn. 63); he came of age in 1317. (fn. 64) His son Hugh, aged seventeen, succeeded in 1337 (fn. 65) and died between 1351 and 1357, (fn. 66) when his heir was his sister Eleanor wife of John Lenneysey. Their mother Millicent, who became wife of Richard de Stonleigh, had the estate as dower, survived Eleanor, and died in 1360, the remainder having been settled first on Hugh's widow Elizabeth, now wife of Roger de Elmebrugge, and her husband for her life and afterwards on John Lenneysey for life, with remainder in tail to John's son John and Joan daughter of Thomas de Missenden, to whom the younger John was probably already married by November of that year. (fn. 67) John Lenneysey the elder granted his interest to Thomas de Missenden and Isabel his wife, and died in 1361, when his son John was aged nine. (fn. 68) The manor was entailed in 1374. (fn. 69) John was knighted, and died seised in 1379, when his kinsman Sir John Cheney of Isenhampstead was his heir, (fn. 70) but in 1380 the estate was said to belong to Amy aunt and heir of Sir John de Plessis and wife of James del Beele, a merchant of Lucca. (fn. 71) Sir John Lenneysey's widow Elizabeth (fn. 72) presumably married Philip la Vache, for they held the manor for her life with reversion to Amy, who in the spring of 1381 granted it to Sir Hugh de Segrave, kt. (fn. 73) In 1381 he, Philip and Elizabeth sold it to William of Wykeham. (fn. 74) In 1382 Amy and her husband Geoffrey Kyndusley (fn. 75) and Sir Hugh de Segrave (fn. 76) quitclaimed the manor to Winchester College, Oxford, William of Wykeham's foundation. The college acquired other estates here, and in 1391, with the assent of the founder, conveyed all its manors of West Wittenham to John Sende. (fn. 77) In 1428 William Felice held all the Sandford lands here. (fn. 78) This may have been the manor held in 1517 by Sir John Cradock, (fn. 79) but its further descent has not been traced.
Yet another holding, subsequently called a manor, must have been part of the Plessis fee. Hugh de Plessis gave land to his daughter Margaret during the reign of Edward I, and she married William de Barforth (Bereford) and left a son Edmund and three daughters. (fn. 80) Edmund died seised of tenements, including a passage over the Thames and a fishery therein, in 1354, when his heirs were his sisters Joan wife of Sir Gilbert de Elsfield, kt., (fn. 81) Margaret wife of Sir James de Audley, kt., and Agnes wife of John Mautravers, (fn. 82) both Edmund's sons, John and Baldwin, being illegitimate. (fn. 83) In 1362 John Mautravers and Alice, Gilbert de Elsfield son of Joan, and William de Audley son of Margaret called Baldwin de Barforth to warrant to them lands here which Eva widow of John de Barforth, then wife of John Roklee, claimed as dower. (fn. 84) In 1397 William Elsfield, son of Gilbert, (fn. 85) leased all his lands here to Thomas Barentyne, (fn. 86) as did Thomasine his widow in 1399 to Joan widow of Thomas Barentyne and Edmund Hamden. (fn. 87) In 1401 Sir Baldwin de Barforth, kt., quitclaimed all right in the manor to Drew Barentyne, (fn. 88) to whom Sir Philip Seyntclere, kt., Sir lvo Fitz Waryn, kt., and Maud his wife, Sir Baldwin Seyntgeorge, kt., and the co-heirs of William Elsfield, viz., John Hore and Joan his wife, and Thomas Loundres and Joan (fn. 89) his wife, quitclaimed the manor in 1401. (fn. 90) It was then settled by Drew Barentyne and others on Sir Baldwin de Barforth and Elizabeth his wife in fee, with remainder to John Hore and Joan his wife in fee. (fn. 91) Some subsequent arrangement must have been made for it was not delivered to John Hore with the manor of Wishaw, co. Warwick, in 1423. (fn. 92) Drew Barentyne died in 1453 seised of the 'manor,' held jointly with his wife Joan and Christopher Preston and Elizabeth his wife, Joan and Elizabeth being daughters and heirs of John Drayton. He left a son and heir John. (fn. 93) Elizabeth afterwards married John Wenlock, who became Lord Wenlock in 1461, and the whole estate was settled on them in 1463, (fn. 94) John Barentyne having apparently given up his claim. In March 1465–6 Lord Wenlock sold the manor to Alice Duchess of Suffolk, (fn. 95) who died in 1475, having bequeathed it to her son John Duke of Suffolk. (fn. 96) It has ever since descended with Fyfield (q.v.), (fn. 97) and is now the property of St. John's College, Oxford. It seems doubtful whether the whole of the Barforths' estate passed to Lord Wenlock, for in 1562 William Pudsey alias Bartelet and Henry Lisley conveyed a 'manor' here to George Pudsey, (fn. 98) and the Pudseys were descended from the Barforths and Hores of Elsfield. (fn. 99)
Matthew Hussey, who held the second half of Hugh de Sandford's fee, died in or before February 1252–3, leaving a son and heir Henry, aged thirteen. (fn. 100) He probably subenfeoffed Robert de Sandford, who was holding his land here of Henry Hussey in 1283–4, (fn. 101) the Husseys from that time having only a rent. This rent followed the descent of their manor in South Moreton (q.v.), of which it seems to have been part until 1690 or later, (fn. 102) and was perhaps the rent conveyed by Matthew Tuder and Lucy his wife to St. John's College, Oxford, in 1764. (fn. 103)
Robert de Sandford, tenant with John de Plessis, Matthew Hussey and William de St. Helen of the Giffard knight's fee here about 1240, (fn. 104) afterwards acquired Matthew's share, as shown above, and a Robert de Sandford held in 1283–4. (fn. 105) In 1304 Alice de Sandford, Robert's sister, who was apparently his heir, sold tenements here to Alice widow of Robert de Sandford, Robert de Louches (Luches, Lowches), John his son and the heirs of John. (fn. 106) In 1363 John Louches of Garsington, which is close to Sandford in Oxfordshire, sold the manor of LOUCHES PLACE to Hugh de Segrave. (fn. 107) Hugh conveyed it with the manor of the Douncourt to Winchester College, Oxford, (fn. 108) and from that time it probably followed the descent (fn. 109) of that part of the manor which had belonged to the Plessis.
A holding known as LOCK'S MANOR was held of the honour of Lancaster. (fn. 110) A Richard Lock (Lok, Loc, Lockes) of Wittenham was dead by 1202, when his wife Lettice de Clifton obtained dower. (fn. 111) The family is described as of East Wittenham in the early 14th century. (fn. 112) Robert Lock and Julian his wife conveyed land in East Wittenham to John son of Thomas le Mouner in 1293, (fn. 113) and in 1355 Philip Lock and Joan his wife and Christine Lock conveyed two parts of one-third of the manor of West Wittenham to John de Morton of London, clerk, and Maud his wife, (fn. 114) who in the spring of 1362 conveyed the same to Hugh de Segrave. (fn. 115) He enfeoffed William of Wykeham of the whole manor of West Wittenham which had belonged to John Lock, (fn. 116) and it was granted to Winchester College. (fn. 117) In 1428 all the lands which had belonged to Roger Hilary (Illary) and John Lock were in the tenure of William Felice, (fn. 118) and from this time the estate probably followed the descent of the Plessis' manor.
Nutley Abbey, Buckinghamshire, received half a mark yearly in the 14th century from land in Wittenham granted it by the founder, Walter Giffard and Ermingard his wife. (fn. 119) This seems to have been the 3 carucates held by the abbey about 1220 (fn. 120) in East Wittenham. In 1241–5 Geoffrey de Clifton and Robert de Swynebrok held 2 hides of the abbot in Earl's Wittenham, (fn. 121) and in 1283–4 the abbot claimed view of frankpledge and amendment of the assize of bread and ale from the time of Richard I. (fn. 122) The only further mention found of Nutley Abbey here is in 1461, when the Staffords' portion of the manor was said to be held of the abbey. (fn. 123)
Church
The church of ST. MARY THE VIRGIN, sometimes known as ST. PETER, consists of a chancel 24 ft. 6 in. by 12 ft., nave 57 ft. 6 in. by 19 ft. 3 in. with north aisle 43 ft. 6 in. by 9 ft. 6 in., south aisle 6 ft. 6 in. wide, south transpect 14 ft. 6 in. by 21 ft. 6 in., west tower 10 ft. square and south porch. The measurements are all internal.
The nave of the present church with the chancel arch belongs to a building of early 12th-century date. In the 13th century the south arcade was built and the south aisle added; the chancel appears to have been rebuilt or lengthened about the same time, and at the end of the century, about 1300, the south transept was added. In the 14th century the north aisle and arcade were built and the south porch added, and in the 15th century the west tower was added. Early in the 16th century the nave clearstory was built and the roof is of the same date. The church was restored in 1850, when the chancel was entirely rebuilt, most of the windows being reinstated in their original positions.
The chancel has a modern east window, and in the north wall are three windows; the first is a 13thcentury lancet, the second a round-headed single light of the 12th century, and the third a late 13th-century window of two lights with a segmental pointed rear arch springing from two heads. In the south wall the first two windows are 13th-century lancets, and between them is a trefoil-headed piscina of the same date. In the sill of the first window are two piscina drains. Further west are a 14th-century priest's doorway and a two-light window, also of the 14th century. The early 12th-century chancel arch is recessed in two plain orders on the nave side, the outer resting on side shafts with carved capitals, now much defaced. The abacus is carried round the inner order as an impost and along the face of the wall as a string.
The nave has a 14th-century north arcade of three bays with octagonal piers and semi-octagonal responds with moulded bases and capitals; the pointed arches are of two chamfered orders. Cut in the east respond is a trefoil-headed niche on the north side, for a light, and on the same side is a pillar piscina with a moulded capital and base. The south arcade, of about 1230, is of four bays, with circular columns having foliated capitals and round moulded bases resting on square plinths; the foliage is boldly carved and differs in each capital. The east respond is very deep and is pierced by a segmental pointed arch, probably for a tomb, and has a label on the south face. The pointed arches are of two chamfered orders. The early 16th-century clearstory has three windows irregularly spaced on each side, all square-headed and of two plain lights, with oak lintels internally. The roof of the same period is low-pitched, with moulded tie-beams, wall posts and curved braces with quatrefoil spandrels; above the tie-beams are pierced cusped panels. The 14th-century north aisle has a squareheaded 15th-century east window of three lights. The two windows in the north wall are pointed and of three and two lights respectively. Between them is the 14th-century north doorway, which is moulded and pointed and has a segmental pointed rear arch. The west window of the same date is similar to the twolight window in the north wall. The south aisle, known as St. Thomas' aisle, is apparently of the 13th century, but the walls were heightened in the 14th century to receive larger windows. In the east wall is a 14th-century twolight window. The south doorway is pointed and of the same date, and further west are two uniform windows of two lights of 14th-century date. The flat aisle roofs have been restored. The south chapel or transept, built about 1300, has a three-light traceried window with a pointed head in the south wall. Below it is a remarkable piscina with a moulded and trefoiled head; at the head are two carved angels, probably originally with censers. In front of the quatrefoil drain is a recumbent armed and crosslegged figure in high relief; he wears a long surcoat and mail and holds an upright drawn sword in the right hand, and on the same arm is a shield. The work is of about 1300. The 14thcentury east window is square-headed and of two lights. The trussed rafter roof is ceiled and has heavy timbering across the entrance to the transept.
The 15th-century west tower is of three stages with a late embattled parapet. The tower arch is pointed and of two continuous chamfered orders, and the west window is pointed and of two lights with modern tracery. The bell-chamber is lighted by a square-headed single-light window in each face. The timber south porch is a remarkable example of 14thcentury work; it has a plain pointed outer arch and ogee cusping to the barge-boards; each side has five open lights divided by circular oak shafts and having cusped heads.
Below the first window on the north of the north aisle is a 14th-century tomb recess with a moulded segmental arch. In the south aisle is a tablet to Elizabeth wife of Richard Jennens (d. 1676), with a shield, a cheveron with three stars thereon between three fleurs de lis. At the east end of the aisle is a stone coffin-lid with a defaced floreated cross. The western window on the north of the chancel is filled with fine white grisialle glass with black foliage of vine-leaf type. The 12th-century window also contains grisaille glass with a three-leaf design in each quarry. In the first window on the south of the south aisle are some fragments of 14th-century glass, and two roundels of the same date remain in the east window of the transept.
The Jacobean pulpit is semi-octagonal with carved panels round the top, and the panelled parish chest is of the same period. Some old oak benches remain in the nave. Across the entrance to the transept is the handsome early 17th-century screen formerly in the ante-chapel of Exeter College, Oxford. The doorway is towards the west end, and to the north of it are four bays with open round-headed arches divided by Ionic pilasters enriched with strapwork. The spandrels have well-carved cherubs, and the lower part of the openings is filled with pierced strapwork panels. The arch of the doorway has strap ornament, and in the spandrels are two shields, a bend between six trefoils with a molet for difference, the arms of George Hakewell, rector of Exeter 1642–9. The base is plainly panelled. The chancel stalls are also from Exeter College; the bench ends have poppy heads carved with grotesque figures.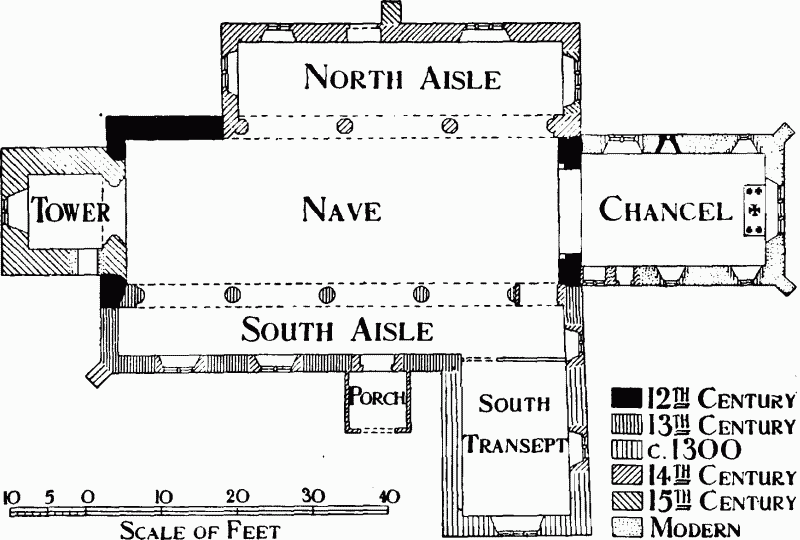 The remarkable 12th or 13th-century lead font is circular, and rests on a round stone base; the lower part has a range of round arches, each containing a figure of an archbishop in relief; the upper part is divided into rectangular panels enriched with circular stamped designs. The font was formerly covered with an octagonal Jacobean oak casing with incised designs on each face, and had a pyramidal oak cover of similar character.
There are six bells, all by Lester & Pack of London, 1765. There is also a ting-tang hung in the west window of the bell-chamber.
The plate includes a cup and cover paten (London, 1576), the cup inscribed 'this plath belongeth to Long Wittenham,' and the paten inscribed 1577.
There are also a pewter flagon and plate bought, according to the churchwardens' accounts, in 1716; the flagon is inscribed 'this plate belongeth to Long Wittenham Church 1717.' The more recent plate comprises a chalice and paten of 1870, and two patens of 1869 and 1905, respectively.
The registers previous to 1812 are as follows: (i) baptisms 1577 to 1627, marriages 1561, to 1629, burials destroyed; (ii) baptisms and burials 1736 to 1779, marriages 1736 to 1753; (iii) marriages 1755 to 1776; (iv) baptisms and burials 1779 to 1812; (v) marriages 1776 to 1812.
Advowson
The church of Long Wittenham (fn. 124) was granted by Walter Giffard the younger to the priory founded by his father at Newton Longville (fn. 125) in Buckinghamshire, a cell of the priory of Longueville Giffard in the diocese of Rouen. In 1320 the Prior of Longueville Giffard sold the advowson to Walter de Stapledon, Bishop of Exeter, who in 1322 gave it to his new foundation of Exeter College, Oxford, (fn. 126) ever since patron. (fn. 127)
The church was appropriated to the college under the authority of Edward II, given in 1322, and of Pope John XXII in 1333. (fn. 128) The Prior of Longueville, who was stated in 1291 to have a pension of £5 in the church, (fn. 129) had vainly claimed the appropriation, and in 1292 his agent was excommunicated by the Bishop of Salisbury for seizing the tithes belonging to the rector. In 1320, considering the distance and difficulty of collection of his portion he had surrendered it to the rector. The Bishop of Salisbury only confirmed the appropriation to Exeter College in 1355 on condition that two fellows should thenceforth be elected from his diocese, and the college was not finally inducted until 1355. (fn. 130) The Inclosure Award in 1309 assigned 190 acres to Exeter College in lieu of the great tithes and 124 acres to the vicar in lieu of the lesser tithes. (fn. 131) The vicarage was ordained in 1358. (fn. 132)
Charities
The Poor's land, containing 25 acres, was acquired under an inclosure award dated 18 June 1812. The land is let at £31 5s. yearly, which is applied in the distribution of coal in quantities of 8 cwt. to each recipient at Christmas.
By the same award a piece of ground containing 12. a.1 r. 20 p. in Dry Lays, and another piece, 1 r. 12 p. in Meadow Way, were allotted as public stone and gravel-pits. The first allotment is let at 10s. a year, which is carried to the account of the rural district council; the other allotment has been sold for £10, which sum is held by the council, subject to the direction of the Local Government Board. Another plot in Meadow Way, bounded by the River Isis, was awarded as a public watering-place for cattle and for washing sheep. It is now used as a wharf for landing stone and coals.
The National school was erected on a piece of land known as Bargus, given by the Rev. James Charles Clutterbuck by deed poll 16 August 1856.
'The Talbot Ebsworth Gift.' In 1886 Elizabeth Talbot, by will proved at London 2 January, bequeathed £66 13s. 4d. consols, in the names of the administering trustees, the annual dividends, amounting to £1 13s. 4d., to be applied (subject to the repair of the tombs of the testatrix's father and mother in the churchyard) in the distribution of bread to the poor at Christmas.