Pages 491-493
A History of the County of Hampshire: Volume 4. Originally published by Victoria County History, London, 1911.
This free content was digitised by double rekeying. All rights reserved.
BOSSINGTON
Bosintone (xi cent.); Bosuton (xiii cent.); Bosynton and Bosyngton (xiv cent.); Bosington (xvi cent.).
The parish of Bossington, covering an area of 1,592 acres, of which 45 acres are land covered by water, is traversed by the Roman road from Winchester to Old Sarum, near which was discovered in 1783 a pig of lead nearly 156 lb. in weight, now in the British Museum. (fn. 1)
Bossington House, the seat of Mr. William Henry Deverell, D.L., J.P., is in the north-east corner of the parish and to the south-west is Pittleworth Farm and on the extreme west Crown Farm, both the property of Mr. George Briscoe, of Hildon House, East Tytherley. Crown Farm, formerly extraparochial and afterwards a separate parish, was included in Bossington by Local Government Board Order dated 25 March 1883 (fn. 2); and at the same date a detached portion of Broughton was transferred to Bossington. (fn. 3)
There are 616½ acres of arable land, 315¾ acres of permanent grass and 50 acres of woods and plantations in the parish. (fn. 4) The soil is peat, gravel, loam, chalk and clay, with a subsoil of clay and chalk.
Manors
The manor of BOSSINGTON was held at the time of the Domesday Survey by Robert son of Gerold, and had been held before the Conquest by Tovi of King Edward. (fn. 5) It was held in 1167 by Gerold and William. (fn. 6) In 1243 Mabel widow of Peter Scotney died seised of half a carucate of land in Bossington, which she had bought in her widowhood. (fn. 7) Her son and heir Walter settled land worth £8 in Bossington on himself and his wife Aubrey in 1255, (fn. 8) and was hanged at Winchester in 1259 for the murder of William de Clare, brother of Gilbert de Clare Earl of Gloucester. (fn. 9) His lands in Bossington were evidently regranted to his heirs, since in 1281 one messuage, 1 carucate of land, 12 acres of meadow, 40 acres of wood and 20s. rent in Bossington were held by John Scotney. (fn. 10) From him the estate passed to Imbert Scotney, (fn. 11) whose widow Sarah was holding the eighth part of a fee in Bossington in 1346. (fn. 12) Bossington remained with the Scotney family until the close of the 14th century, when Joan only daughter and heir of John Scotney brought the manor in marriage to William Baker (Pistor) of Upper Eldon, (fn. 13) who was living in 1397. (fn. 14) His descendant, Nicholas Baker, (fn. 15) died seised of the manor of Bossington in 1504, leaving as his heir his grandson William. (fn. 16) On the death of the latter in 1527 Bossington passed to his son Robert, (fn. 17) who sold it to Baldwin Wigmore. (fn. 18) John Wigmore, grandson and heir of Baldwin, died seised in 1584, leaving an only daughter and heir Elizabeth, aged twelve, (fn. 19) who married Thomas Edmonds, second son of John Edmonds of Baylie's Court (co. Suss.). (fn. 20) Elizabeth survived her husband and died in 1640, leaving a son and heir Thomas, (fn. 21) who had married Barbara daughter of Richard Venables of Andover in 1616. (fn. 22) Thomas was followed by his son and heir Thomas, (fn. 23) whose descendants held the manor until the middle of the 18th century. (fn. 24) It next passed to Thomas South, whose family held it (fn. 25) until c. 1823, when it was purchased by Mr, Pealeaze. (fn. 26) The latter sold it c. 1835 to John Meggott Elwes, on whose death in 1855 it was sold to Tyrwhitt Walker. (fn. 27) Mr. Walker sold the manor in 1876 to Mr. William Henry Deverell, D.L., J.P., the present owner. (fn. 28)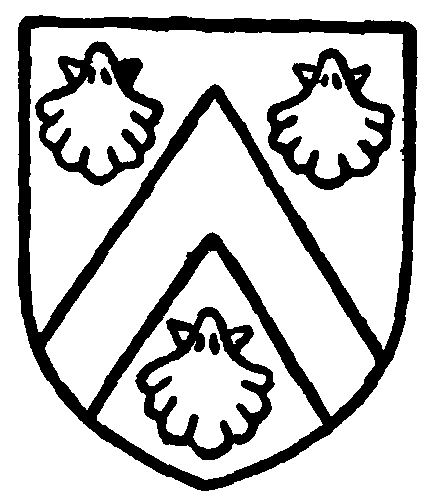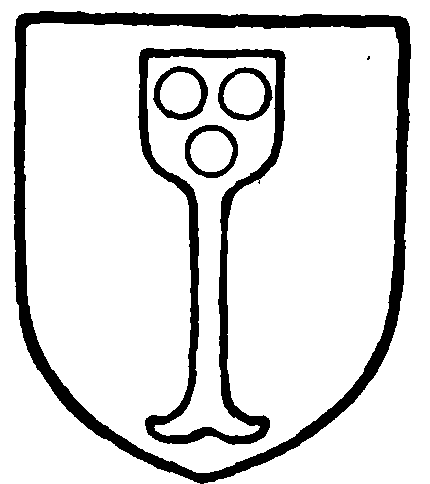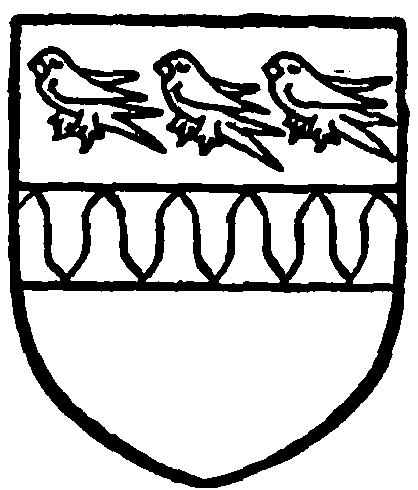 A mill in Bossington was acquired by Imbert de Scotney, the lord of Bossington, in 1309, (fn. 29) and became an appurtenance of the manor. Nicholas Baker settled a water-mill in Bossington worth 20s. on his son Edmund, on whose death in 1485 it was said to be held of the Prior of St. Swithun's, Winchester. (fn. 30) Two water-mills belonged to the manor in 1813. (fn. 31)
The Prior and convent of Mottisfont acquired land in Bossington in 1305 and 1309, (fn. 32) and in the 14th century Nicholas Pershute held a messuage and 100 acres there of the prior and convent. (fn. 33) His descendant John Pershute disposed of it to William Baker, then lord of Bossington, in 1398. (fn. 34)
'Pryors lands' in Broughton and Bossington, parcel of the possessions of the priory of Mottisfont, were acquired about the middle of the 16th century by Baldwin Wigmore, lord of Bossington Manor. (fn. 35)
The manor of PITTLEWORTH (Puteleorde, xi cent.; Putlesworth and Puttlesworde, xiii cent.; Peterworth, xv cent.), which Ulnod had held of Edward the Confessor, belonged to Humfrey the Chamberlain in 1086. (fn. 36) Before the middle of the 13th century the manor, held in chief for a pair of gilt spurs, (fn. 37) passed to Roger Viliers, (fn. 38) who also held the sixth part of a fee there of the old enfeoffment of Robert de Gurnay. (fn. 39) In 1316 Pettleworth was held by Roger Stotescumbe, grandson and co-heir of William Aguillon, and by Thomas Danvers, husband of Agnes Danvers, granddaughter and co-heir of William. (fn. 40) In 1329 Agnes, then a widow, granted the reversion of her share to John Kenne and Margaret his wife, (fn. 41) who held it in 1346. (fn. 42) At the latter date the share of Roger Stotescumbe and Joan his wife, which had been settled on them in fee-tail in 1326 with contingent remainder to Thomas de Bulesdon and his heirs, (fn. 43) was in the possession of Nicholas Wyard. (fn. 44) From John Kenne and Margaret his wife and Nicholas Wyard the moieties passed to John Shipton and Joan his wife. (fn. 45) The whole manor and advowson were purchased from them in 1412 by John Uvedale, (fn. 46) whose son and heir John (fn. 47) in 1428 was stated to be holding half a knight's fee in Pittleworth and Dunbridge formerly belonging to John Kenne and his parcenaries. (fn. 48) Sir Thomas Uvedale, son and heir of John, (fn. 49) died in 1474, (fn. 50) and the manor passed for life to his fourth and surviving wife Elizabeth with remainder to her son Robert Uvedale. (fn. 51) Robert Uvedale, who succeeded to the manor on the death of his mother in 1488, (fn. 52) died without issue in 1501–2, leaving as his heir his step-brother Sir William Uvedale, (fn. 53) son and heir of Sir Thomas by his second wife Elizabeth. (fn. 54) On the death of Sir William in 1524 (fn. 55) the manor passed to his second son Thomas Uvedale of Hambledon (co. Hants), who died in 1558–9, leaving a son and heir Anthony, (fn. 56) a recusant. (fn. 57) He conveyed the manor in 1588 to his kinsman William Uvedale, probably in trust. (fn. 58) Six years later William and Anthony sold it to Edward Kelsey, (fn. 59) who died seised in 1596, leaving a son and heir Edward. (fn. 60) The latter was holding the manor in 1612, (fn. 61) and his descendant Henry Kelsey, of 'Scots Yard, London,' son and heir of Henry Kelsey, fishmonger, sold it to Sir William Heathcote, bart., of Hursley, in 1734. (fn. 62) From this date it followed the same descent as the manor of Hursley in Buddlesgate Hundred (q.v.) (fn. 63) until the death of the fifth baronet, Sir William Heathcote, in 1881. (fn. 64) It was sold soon afterwards to Mr. Wood, from whom it was purchased c. 1893 by Sir Augustus Webster. (fn. 65) The latter sold it in 1902 to the present owner, Mr. George Briscoe, of Hildon House, (fn. 66) East Tytherley.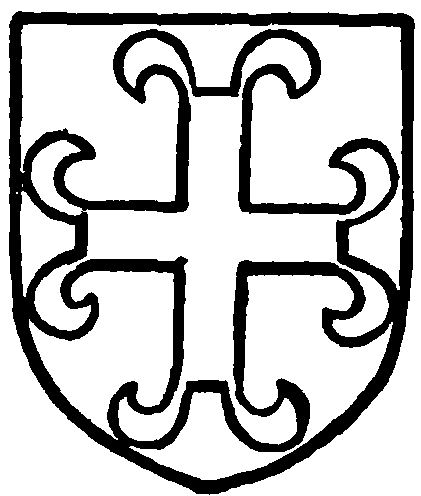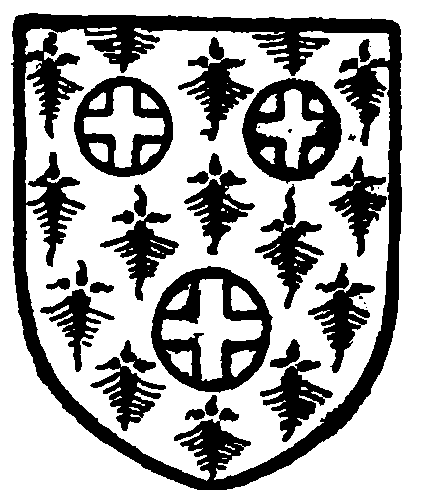 Church
The church of ST. JAMES stands on flat ground 200 yds. east of the main road and close to Bossington House. The building is small and entirely modern, having been built by the late John Meggott Elwes in 1839 in place of an earlier church. It consists of chancel, north transept, nave and south porch, with central bell-cot containing one bell. The details are in 13th-century style. There is a modern font of 15th-century style.
The plate and registers are given under St. Mary Broughton-cum-Bossington.
Advowsons
Bossington was formerly a chapelry dependent on the parish church of Broughton (q.v.), but in the early part of the 19th century was formed into a rectory held with Broughton by the rector of Broughton. (fn. 67)
At the time of the Domesday Survey the Archbishop of York held a chapel at Pittleworth in connexion with his church of Mottisfont, (fn. 68) but soon after this date the chapel probably fell into disuse.
A free chapel in the manor of Pittleworth, 'founded for the ease of the inhabitants of the manor,' existed from the 14th century. The advowson belonged to the lords of the manor until the close of the 16th century, (fn. 69) but it subsequently became Crown property, the king presenting until 1717, (fn. 70) after which date the chapel apparently fell into disuse. The remains of this chapel were pulled down by Mr. Briscoe in 1905. (fn. 71)
Charities
This parish is entitled to benefit from the school in the parish of Broughton (q.v.) founded by Thomas Dowse in 1601.