Pages 426-431
A History of the County of Lancaster: Volume 3. Originally published by Victoria County History, London, 1907.
This free content was digitised by double rekeying. All rights reserved.
PENNINGTON
Pininton, Pynynton, 1246, 1360; Penynton, 1305; Pynyngton, 1351, 1442; Penyngton, 1443.
There is no village of Pennington; the whole of the township is now within the town of Leigh. It contains an area of 1,482 acres, much of which does not exceed in elevation 75 ft. above mean sea level, rising somewhat higher to the north of Pennington Brook, which traverses the township from west to east, and reaching an elevation of a little over 100 ft. on the south-west near Aspull Common. A considerable area of meadow land by the brook is liable to flood. The highroad from Leigh to Newton-in-Makerfield runs by Pennington Hall and Aspull Common. Pennington Station, formerly called Bradshaw Leach Station, on the Bolton, Leigh and Kenyon branch of the London and North-Western Railway, is near the Lowton end of the township, and on the highroad. It is the junction of the Kenyon, Leigh, and Tyldesley branch of the same railway. The duke of Bridgewater's, now the Manchester Ship Canal Co.'s, canal traverses the township for a short distance on the south side of Leigh. The geological formation consists entirely of the pebble beds of the bunter series of the new red sandstone, with a considerable area of alluvium in the low ground by Pennington Brook. The population in 1901 numbered 9,977 persons. The Local Government Act, 1858, was adopted by the township in 1863. (fn. 1) By the 38 and 39 Victoria, cap. ccxi, the district was merged in that of Leigh. Part of the township together with a portion of the township of Westleigh was formed in 1854 into an ecclesiastical parish. By a Local Government Order (fn. 2) in 1894 the civil parish of Pennington was included in that of Leigh. The principal employments are those of coal-mining, cotton-spinning and weaving, and engineering. (fn. 3) The principal landowners are Lord Lilford and Mr. C. G. Milnes-Gaskell, of Wakefield.
MANOR
Before the Conquest and after, the manor of PENNINGTON was dependent upon the chief manor of Warrington, and was held by the yearly rent of 11s., thus retaining some semblance of the earlier drengage tenure observed in the adjoining township of Bedford. Both townships were in the possession of the Bedford family at the commencement of the thirteenth century—the dawn of documentary records in this parish. At an early date the manor, like that of Bedford, passed to the family of Kighley, as evidenced by a charter of Sir Henry de Kighley, knt., dated at Cropwell Butler in the year 1293, granting to Sir William le Boteler of Warrington, his chief lord, all his right in the homage, wardships, rent, and other services of Adam de Pennington, his tenant of the manor of Pennington. (fn. 4) The superior manor was thus merged in the barony of which it was held, and the descent of the mesne manor remains to be described.
Between 1200 and 1221 Simon de Bedford gave the manor to Margery daughter of Richard de Pennington, William le Boteler, the chief lord, (fn. 5) and Richard de Pennington, father of Margery, confirming the gift. (fn. 6) Shortly afterwards Margery gave to Cockersand Abbey land bounded as follows:—'From Aldemulneford to the highway coming from Beneford, following the highway towards Leigh church to a ditch, descending the ditch to Goldelache and so to the stream, and by the stream to Aldemulneford.' (fn. 7) Richard de Pennington, either the father or the son of Margery, but probably the former, also gave land by Westleigh church, namely 'from the churchyard going down beside the church croft to Gildalache and by a white thorn to the highway leading from Bedford, thence by that way and by the churchyard ditch to the first boundary.' (fn. 8) Margery married Hugh son of William de Radcliffe (living 1206), who had received from his father 'all Hartshead, to wit 2 carucates of land' in Morley wapentake, co. York. (fn. 9) Margery bore to her husband two sons, Richard and William, who made a partition of their inheritance in 1246, after their mother's death, by which Richard became possessed of the manor of Pennington. (fn. 10)
In 1293 Adam, who appears to have been son of the last-named, (fn. 11) gave half the manor to Roger son of Richard de Bradshagh, in marriage with Joan his daughter, excepting 4 oxgangs of land within certain bounds beginning at Kymbil-lache unto Pennington water, and so between the metes of Bedford and Pennington to the bounds of Culcheth, and from thence to the bounds of Kenyon, thence to the bounds of Lowton, thence to Pennington Moss, thence to the 'rynyorde' (fn. 12) of Pininton, and thence by Thomas Beneson's Croft, Kymbil, the Mulne Hey and the 'He' (Hey) to the Wallelache, thence to the old Kirkegate, thence to the land of Master Henry de Legth unto the metes of Bedford, and so to Pennington 'He.' (fn. 13) Afterwards he gave to Roger and Joan these 4 oxgangs, of which Roger de Byckershagh held 2 oxgangs, Henry the tailor and Thomas the reeve each one oxgang, to hold 'tol-fre and hopre-fre' in all his mills in Pennington. (fn. 14) In 1299 Adam de Pennington gave lands here to his bastard sons by Elota Crakebone, who were then under age, namely, to Adam 6 messuages, 18 acres of land and 10 acres of wood, to Richard 2 messuages, 60 acres of land and 60 acres of wood. (fn. 15) In 1301 Hugh is mentioned as elder brother of Richard and Adam. (fn. 16) In 1299 Roger son of Agnes de Westleigh, Henry de Leigh, William son of Richard de Bradshagh, Richard son of Richard de Chaydoke, and Robert Crakebane were free tenants of the manor—the total number being seventeen in all—and there were then only 170 acres of waste in the manor, of which Adam de Pennington held 30 acres in defence every year between Michaelmas and Martinmas, and he and his ancestors had also held in defence from the feast of the Circumcision until the Ascension 66 acres of wood on account of the eyries of their falcons. The remainder was insufficient for the free tenants, (fn. 17) and in consequence Roger de Bradshagh and Joan gave to Henry de Leigh a plat of land called the Aubres Hey and 3 acres in Richard's field in exchange for common of pasture in Dullinghurst, Pennington Moss, and Dullinghurst Carrs. (fn. 18)
Adam de Pennington died about 1309, leaving issue by his wife Joan, afterwards wife of Richard son of Alexander de Pilkington, (fn. 19) an only daughter Joan, wife of Roger son of Richard de Bradshagh of Pennington, which Richard was probably a younger brother of Roger de Bradshagh of Westleigh. Roger and Richard may perhaps be identified as younger brothers of Henry de Bradshagh of Bradshaw, son and heir of Ughtred de Bradshagh, lord of Bradshagh in 1253. (fn. 20) Between 1320 and 1330 the lords of the manor were Richard son and heir of Roger de Bradshagh and Joan his mother, relict of Roger. (fn. 21) From 1330 to 1336 Richard de Bradshagh, Richard de Pennington, and Adam de Pennington were the principal landowners. (fn. 22) In 1338 in an exchange of lands between the lord of the manor and Richard son of William de Pennington, these names occur: Etheriston, the Merlache, Stockheye, the Kattysbutts, the Tunfilde, Hosforland or Hoffurlong, the Demyshevid and Mauributts. (fn. 23) Richard de Bradshagh also made a number of exchanges of land with Richard de Bradshagh of Westleigh and Roger his son, in places called West Croft, Clay Acres, Prestes Croft, and Richard's Field. (fn. 24) By his first wife, Christiana, he had issue Richard, Roger, and Thomas; (fn. 25) by his second wife, Cecily daughter and coheir of Richard de Lathom of Parbold, a son Thomas, a minor in 1352–5. (fn. 26)
In 1351 Richard de Bradshagh the elder granted the moiety of the manor after his decease to Alice, daughter of his son Richard de Bradshagh the younger. (fn. 27) Before the end of 1357 Alice had become the wife of Sir Richard le Mascy (fn. 28) of Tatton, knt., who died without male issue, and was succeeded in the family estates by his younger brother, John, (fn. 29) but having one daughter Elizabeth, this manor descended to her jure matris. She was twice married, her first husband—whose name is not recorded—dying before 1403, in which year, describing herself as Elizabeth le Mascy, daughter of Sir Richard le Mascy, knt., she gave in her widowhood to feoffees her manor of Pennington, (fn. 30) which the feoffees delivered to her and her second husband, Richard de Werburton, of Burghes in Coggeshall, county Chester, in 1414, (fn. 31) and five years later granted four messuages in the vill of Pennington to William le Mascy, son of Hamon le Mascy of Rixton and Pernell (Petronilla) his wife, daughter of Richard de Werburton, and their issue, failing which to William le Mascy for life, with remainder to the heirs of Pernell. (fn. 32)
Elizabeth Werburton was still living in 1432, when she gave to her daughter Pernell a yearly rent of £10 to be taken from her manor of Pennington, or elsewhere in the county of Lancaster. (fn. 33) By dispensation issued by Pope John XXIII in 1415, Pernell married her cousin William, eldest son and heir of Hamon or Hamlet Mascy of Rixton, with whom she was related in the fourth degree. (fn. 34) They had issue, Hamlet, who died in 1462, (fn. 35) by whom the manor appears to have been mortgaged to Roger Starkey, who, describing himself as of Pennington, in 1467 granted his manor of Pennington to James Starkey, clerk, in trust. (fn. 36) In 1479 Roger Starkey gave to Hamlet Mascy of Rixton the messuages and lands here which Cecily Urmston and Margaret Gnype held for a term of years. (fn. 37) Hamlet, son of Hamlet Mascy, succeeded his father in 1462 and died in 1502. (fn. 38) There is no evidence that he had other issue besides Margaret, the wife of John Holcroft of Holcroft, and Alice, the wife of Robert Worsley of Booths, esq., who predeceased his father. John Starkey, who is believed to have been son and heir of Roger Starkey named above, (fn. 39) was associated with Holcroft and Worsley in 1506, when they acknowledged that they held their lands in Pennington of Sir Thomas Butler, knt., by the seventh part of a knight's fee, for which they did homage the same year. (fn. 40) Notwithstanding this, John Mascy of Rixton, brother and heir of Hamlet, at his death in 1513, was described as holding lands here of Sir Thomas Butler, knt., by the seventh part of a knight's fee and 3s. 10d. yearly rent. (fn. 41) It is probable that John Starkey acquired his estate here through his father, and not by marriage with a supposed third daughter of Hamlet Mascy. In a deed of 1554–5 George Starkey, son and heir of John, and Sir John Holcroft, son and heir of John Holcroft, esq., are described as holding their lands here in coparcenary. (fn. 42)
By this time the reputed manor appears to have lapsed, and the nominal lords had become mere freeholders of the barony of Warrington. In 1523 Sir William Stanley of Hooton, knt., George Starkey (son and heir of John Starkey), gent., Richard Holcroft, esq., and Nicholas Renacres were free tenants here. (fn. 43) In 1548 they were Rowland Stanley, esq., paying 4s. 10d. free rent, George Starkey 3s. 1d., Sir John Holcroft, knt., 3s. 1d., and Richard Renacres 1d. (fn. 44) In 1546 Sir Robert Worsley, knt., conveyed his interest and estate to John Holcroft, esq., (fn. 45) and in 1549 Sir Thomas Butler, knt., possibly as trustee, conveyed to Holcroft twelve messuages, 220 acres of land, meadow, and pasture here, (fn. 46) part of which premises, including the manor, or rather the moiety of it, passed by the marriage of Alice daughter and heir of John Holcroft, esq., to Sir Edward Fitton, of Gawsworth, knt., who passed them by fine in 1591 to his uncle Francis Fitton, (fn. 47) and the remainder was conveyed in 1577 by Hamlet Holcroft, third son of Sir John Holcroft the elder, knt., to William Sherington, gent., and Gilbert Sherington. (fn. 48) In 1632 Thomas Charnock of Astley sold to Richard Blower and Francis Sherington for £1,000 the 'manor or lordship of Westleigh and Pennington.' (fn. 49) In 1641 Blower sold to John Sorocold of Lowton, gent., for £730 one moiety of the reputed manor of Westleigh and Pennington, of which Sorocold and Francis Sherington of Booths made a division in 1643. (fn. 50) Francis Sherington's share was purchased in 1685 by Alexander Radcliffe, esq., (fn. 51) whose estate in this township was rated that year as of the yearly value of £20. (fn. 52) Alexander Radcliffe, (fn. 53) grandson of the last-named, died in 1718, and soon afterwards Helen Radcliffe, his mother and devisee, appears to have sold the estate to Edward Byrom of Manchester, who was assessed to land tax in 1720 for tenements here called the Heylds, the Meadows, and the Brickhill Fields. (fn. 54) His nephew Edward Byrom dispersed the estate about 1770.
The Starkeys' part of the manor descended from George Starkey, who was living in 1557, (fn. 55) to James Starkey, his son and heir, who in 1576 joined with John, his son and heir apparent, in a conveyance of the Pennington estates to trustees. (fn. 56) James the father died in 1579, and his son in 1597. George, son and heir of John the younger, was seventeen years of age at his father's death. (fn. 57) Upon attaining his majority he alienated his estate to Thomas Ireland of Bewsey, esq., afterwards knt. After the death of Sir Thomas Ireland (fn. 58) the estate descended to his eldest son Thomas, who conveyed it to his brother George Ireland, at whose death in 1632 it descended to his daughter and sole heir, Margaret the wife of Peniston Whalley, esq. (fn. 59) She and her husband joined in 1652 in a conveyance to Richard Bradshaw of Chester and Pennington, esq., (fn. 60) fourth son of Roger Bradshaw, then late of Aspull, esq., of the manor of Pennington, 40 messuages, a horse-mill and dovecote, 450 acres of land, meadow and pasture, 9s. 6d. free rent in Pennington, Hindley, and Leigh, with markets and fairs in Leigh. (fn. 61)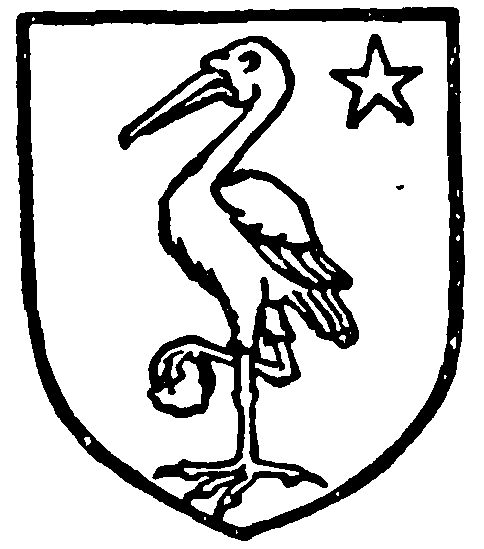 In 1701 John Bradshaw, grandson of Richard, conveyed the manor to trustees (fn. 62) for the use of his daughter and heiress Margaret, who married in 1717 George Farington of Worden, (fn. 63) who with his wife in 1723 conveyed it to trustees, (fn. 64) by whom Pennington Hall, Bradshaw Leach, and other tenements were sold in 1726 to James Hilton (fn. 65) of Pennington, mercer, for £4,550. (fn. 66) His son Samuel Hilton, on his marriage with Miss Mary Clowes of Smedley, daughter of Samuel Clowes, then of Chaddock in Tyldesley, rebuilt the hall. (fn. 67) In 1808 Samuel Chetham Hilton, grandson of the last-named Samuel, sold the hall and estate to Benjamin Gaskell, of Thornes House, near Wakefield, (fn. 68) grandfather of the present owner, Mr. Charles George Milnes-Gaskell, of Thornes House, Yorkshire, and Wenlock Abbey, Salop. The manor of Pennington was sold by George Farington's trustees about 1726 to Richard Atherton of Atherton, and has descended with the manor of Atherton and other estates to John Powys, fifth baron Lilford.
No courts have been held for this manor for many years past.
Apart from the manor the Bradshaghs held a small estate here by knight's service, which did not descend with the manor. Sir William Bradshagh of Blackrod and Westleigh at his death in 1415 held lands here of the heirs of Sir William Butler, chr., by knight's service and 12d. per annum. (fn. 69) Sir William Harrington, knt., grandson of the last-named held the same estate at his death in 1440. (fn. 70) Anne, daughter and coheir of Sir James Harrington, knt., son of the last-named, married Sir William Stanley, knt., of Hooton and Storeton, Chester, (fn. 71) who was a suitor at the court held at Warrington in 1523 for this land. (fn. 72) Rowland Stanley, his grandson, held his lands here for 4s. 10d. per annum in 1548, (fn. 73) and sold them in 1560 with the mesne manor of Westleigh Old Hall to Sir William Norris, knt. (fn. 74) In 1565 Norris sold twelve messuages and 200 acres of land here and in Westleigh to Thomas Charnock, esq., whose grandson sold them in 1632 to Sherington and Blower as already stated. (fn. 75)
The Atherton family acquired lands here at an early date, but they were sold in 1547 to Lawrence Asshawe of Shaw Hall, (fn. 76) and passed with his Bedford estate. (fn. 77)
The family of Renacres were long in possession or a small freehold estate which Nicholas Renacres held in 1514 (fn. 78) and 1523, (fn. 79) and Richard in 1548, by a yearly free rent of 1d. (fn. 80) In 1565 Richard son and heir of the last-named, acknowledged that he held his lands here of Thomas Butler, esq., by knight's service. (fn. 81) Richard Renacres of Pennington, gent., Joan his wife and John their son were parties to a fine of lands held here in 1586. (fn. 82) Perhaps from this family descended John Ranicars of Bedford, gent., who acquired the Old Hal of Westleigh in right of his wife Ellen, daughter and heir of Edward Green. (fn. 83)
A venerable Elizabethan edifice, formerly known as the Pyle or PEEL, in Pennington, and now as Urmstons in the Meadows, or i'th' Meadows, was formerly the home of a branch of the Urmston family. In 1589 Richard Norris of West Derby, gent., leased a messuage in Pennington to Richard Urmston of the Pyle in Pennington, yeoman, Jane his wife, and Richard his son. (fn. 84) This estate, with another known as Davenports, now Davenport House, was purchased by John Gwillym sometime before 1689, the last-named from Samuel Byrom. He died before 1692, when his property was administered by his executors, and in 1700 by the guardians of his daughter Jane, who married John Greaves of Manchester. (fn. 85) Their son Edward Greaves of Culcheth, Newton Heath, was in possession in 1784. (fn. 86) It is now the property of Mr. Milnes-Gaskell. (fn. 87)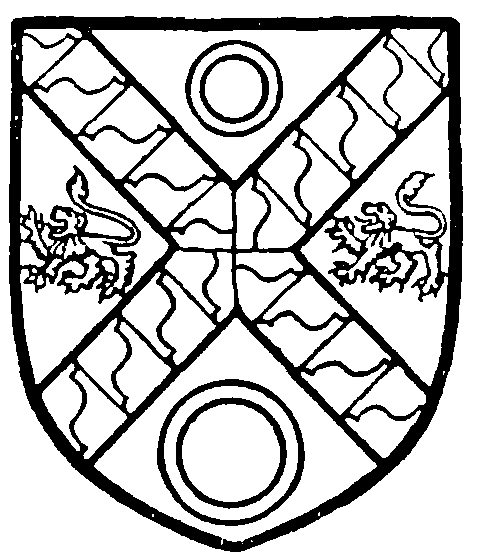 The family of Pemberton held a considerable estate here known as ETHERSTON HALL (fn. 88) at the beginning of the fifteenth century. In 1415 the feoffees of Richard Pemberton, of Tunstead in Pemberton, gave to his relict, Alice, for her life, all his messuages in Pennington and the reversion of other messuages which Joan the wife of Richard Pilkington held in dower after the death of Adam Pennington, formerly her husband, the reversion to Hugh son of Thomas son of the said Richard Pemberton and his heirs male, with remainders to Thurstan brother of Hugh. (fn. 89) Richard Pemberton's estate consisted of lands called Ethereston, the Thornes, the Crembill and Flaxfeld, a meadow called the Haghesmede, other lands called Farthill, the Foldes, an acre of meadow called the Harshokes, a croft called Shotycroft, a plat called the Stokemede, all which he held at the time of his death early in 1415 of William Boteler, chr., of Warrington by knight's service. (fn. 90) There is reason to believe that these lands had formed part of the demesne of Pennington and had descended to the Pembertons by marriage with a kinswoman of Adam de Pennington. (fn. 91) George Pemberton held the estate of Sir Thomas Butler in the latter part of the reign of Henry VIII, (fn. 92) but it did not long descend in his family, passing to the Leylands of Morleys, of whom Sir William Leyland, knt., died in 1547, seised of lands and tenements here, which he held 'of the heirs of Adam de Pennington.' (fn. 93) Subsequently it descended with the estates of the Tyldesleys of Morleys. Early in the last century it was the property of Thomas Jones, who rebuilt the hall in 1826, and by his executors was sold to the Trustees of Clarke and Marshall's Charity in Manchester, who are the present owners. (fn. 94)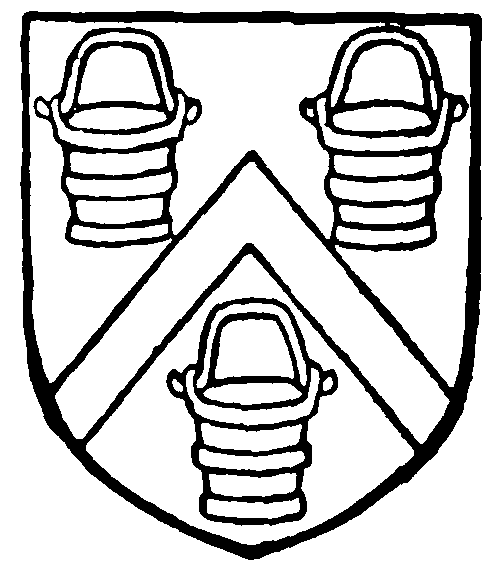 William Bolton, innkeeper, Anne Eaton, of Southworth, Robert Greenough, Margaret Hodgkinson, and John Urmston registered estates as 'Papists' in 1717. (fn. 95)
In 1787 James Hilton owned nearly one-fourth of the township. (fn. 96)
Christ Church, erected in 1854, is a building of stone in the perpendicular style, consisting of chancel, nave, aisles, south porch, and an embattled western tower containing one bell. The registers date from the year 1854. The living is a vicarage of the net yearly value of £300 with a residence, in the gift of the Simeon trustees.
The Roman Catholic church of the Sacred Heart, opened in 1904, is in Windermere Road.
CHARITIES
Richard Bradshaw bequeathed £5 by his will in 1681 for the relief of the poor. James and Randell Wright in 1679 gave £40 to trustees to be devoted to the maintenance of the schoolmaster in Leigh Grammar School for teaching two poor children from Pennington, and for buying linen cloth for distribution amongst the poor of the township. In 1723 Henry Bolton bequeathed £110 to pay the vicar 10s. yearly for a sermon on St. Bartholomew's Day, and to distribute £5 yearly amongst twenty necessitous persons of the township. (fn. 97)