Pages 252-285
A History of the County of Wiltshire: Volume 10. Originally published by Victoria County History, London, 1975.
This free content was digitised by double rekeying. All rights reserved.
TRADE AND INDUSTRY.
There is little means of establishing the prosperity or size of Devizes before the 14th century. There is faint evidence of a 12th-century mint at which both Stephen and his Angevin opponents may have struck coins. (fn. 1) The inhabitants were described as burgesses in 1141, (fn. 2) and it is reasonable to conclude that the town was, or contained, a 'borough' from that time. To taxes and tallages between 1172 and 1214 the town was invariably rated below Marlborough. Usually it was below Wilton and above Salisbury and Melksham. (fn. 3) In 1212, with Marlborough, Salisbury, and Wilton, it was one of four Wiltshire towns to furnish the king with a company of ten for service overseas. (fn. 4) Its trading position was strengthened by the grant of a merchant guild in 1218 (fn. 5) and by its possession of a market, first mentioned in 1228. (fn. 6)
Its Jewish community, some index of the town's commercial maturity, was settled late. While there were Jews in Marlborough in 1241 and in Wilton in 1254, (fn. 7) it is not until 1268 that a Devizes jewry begins to emerge. (fn. 8) A Jew then appears to have been living in the town and four years later the Devizes Jews are referred to as an established community. (fn. 9) In 1275 that community was enlarged by the removal of the jewry at Marlborough to Devizes. (fn. 10) At the time of the deportation the Devizes jewry possessed an archa (fn. 11) and a synagogue. (fn. 12) Two Devizes Jews, one possessed of several books, suffered in the prosecutions of 1278–9. (fn. 13) After this Jews do not recur and at the suppression in 1290 only two houses were in Jewish occupation and only one in Jewish ownership. There were two arche, but the synagogue was gone. (fn. 14)
When in 1334 it becomes possible to judge the relative wealth of Wiltshire settlements from tax assessments Devizes is found in a somewhat low position. It is not among the eighteen most highly rated communities, several rural areas ranking well above it, and only four boroughs, of which Old Salisbury is one, below it. (fn. 15) In population, however, judged by the number of poll-tax payers, it stood thirteenth by 1377 (fn. 16) and though the correlation between prosperity and population must not be pressed it is perhaps fair to conclude that it rose in economic importance as the 14th century wore on. Such a view is confirmed by its constitutional development. (fn. 17) It is reasonable to suppose that the prosperity of early Devizes, such as it was, rested on its market which supplied the needs of the castle garrison, but that pure commerce decayed with the waning military importance of the castle and that the town's fortunes were restored by the gradual establishment of industry.
While there was a skinner as early as 1196 (fn. 18) and a dyer in 1281 (fn. 19) it is only from the early 14th century that there is any recognizable group of craftsmen. At first they were all practitioners of the leather trades: a glover in 1302, a cordwainer in ?1306, a tanner possibly as early. (fn. 20) A tanner recurs in 1362 (fn. 21) and another is mentioned several times between 1370 and 1385. (fn. 22) A skinner and a net-maker are mentioned in 1417 (fn. 23) and Thomas Skinner, a glover, in 1425. (fn. 24) The metal trades are also represented early: in 1379 there was a brazier, before 1416 John Brasyere had been a resident, (fn. 25) and in 1476 John Brownsmith was party to a deed. (fn. 26) Metal-working may have been stimulated by the presence of iron ore, found in small quantities near by and once smelted in the old park. (fn. 27)
The origins of the Devizes textile industry stretch back to a dyer of 1281 (fn. 28) and a Southbroom weaver of 1347. (fn. 29) When Devizes 'blankets' are first expressly mentioned in 1429, (fn. 30) west Wiltshire had become well known for its white woollen broadcloth. Devizes, if on the edge, was a part of that area. It now had begun to rival Salisbury and ranked next to that city in an aulnage account of the 1420s. (fn. 31) A Devizes man farmed the Wiltshire aulnage from 1421 to 1425 (fn. 32) and over ten more townsmen within the century are named as weavers or clothiers. One of these is known to have manufactured white cloth, (fn. 33) another russet, (fn. 34) and two were rich enough to own lands within the borough. (fn. 35) William Smith, who largely rebuilt St. Mary's church, is thought to have been a clothier, (fn. 36) and another clothier, William Salmon (fl. 1404), the possessor of two looms, was also a benefactor to the town. (fn. 37)
In the 16th century the town remained an important source of white broadcloth and now exported the product direct to London (fn. 38) instead of through the port of Bristol as heretofore. (fn. 39) The manufacturers prospered and became locally influential although they no doubt experienced the slack trade that sometimes prevailed in Henry VIII's reign. In 1528 something like a riot occurred in the town probably from this cause. (fn. 40) But prosperity was general. Of those expressly called 'clothier' or 'clothman', ten were wealthy enough to have their wills proved in the Prerogative Court. Among the ten, Henry Morris (probate 1572) (fn. 41) owned a workshop containing at least two broad looms and engaged in a number of long-term transactions. (fn. 42) He, Walter Bayly (probate 1560), (fn. 43) Richard Batt (probate 1569), (fn. 44) and John Batt (d. 1600) (fn. 45) owned land within the borough and without. (fn. 46) Moreover Richard Batt was taxed on the level of most country gentry. (fn. 47) The Batts, Morris, and Thomas Hull (probate 1576) (fn. 48) were more than once mayors (fn. 49) and Hull a borough M.P. At least ten other clothiers can be detected, even if not always so labelled. Among these Walter Trymnell (probate 1511) died possessed of a 'warping bar' and two looms, (fn. 50) John Baker (fl. 1551) was mayor, (fn. 51) and Henry Blackborrow (fl. c. 1595) was lessee of no little land. (fn. 52) Of five persons labelled 'draper' or 'woollen–draper' John Willos (or Willis), the elder, was taxed at £2 in 1545 (fn. 53) and Thomas Tymmer owned houses in the town. (fn. 54) Both were mayors. (fn. 55)
The 'weavers' were presumably of less account, but Edward Haynes (fl. 1555, 1576) became mayor (fn. 56) and the clothier Richard Batt had been a weaver first. (fn. 57) About mid century a 'weaver' called Catherine Brede made white and coloured cloths on contract, marked with her own mark, for sale in Gloucestershire through a Gloucestershire agent. (fn. 58) A cardmaker first appears at the beginning of the century (fn. 59) and another occurs in 1582 (fn. 60) and was perhaps still living in 1618. (fn. 61) No fullers are then known. Although little cloth was dyed in Wiltshire, (fn. 62) a dye-house existed in the town by 1549. (fn. 63)
All this suggests that Leland was not wrong in declaring that the town was in his time 'most occupied by clothiers'. (fn. 64) Nevertheless the leather trades continued. A glover and gauntlet-maker died in 1582 (fn. 65) and there is record of four tanners. Of these James Webb died c. 1559 possessed of a tan-house, tanner's tools, and a dwelling in the Brittox, (fn. 66) and Jeremy Webb inherited a tan-house in Bishop's Cannings from George Reynolds in 1577. (fn. 67) By 1559 there was a craft guild or 'company' jointly comprised of cardmakers, smiths, wiredrawers, saddlers, and cutlers, (fn. 68) an unexpected combination but one which shows the persistence of the metal trades which provided locally the wire for cards. While no founder is expressly named, the bells of St. Peter and St. Paul, Marlborough, were recast in Devizes in 1579. (fn. 69)
There had already been a tailor before 1443. (fn. 70) Other tradesmen directly serving the sophisticated consumer now appear: a capper in 1555; (fn. 71) three haberdashers between 1560 and 1569; (fn. 72) a joiner in 1564; (fn. 73) a barber in 1576; (fn. 74) a painter in 1582; (fn. 75) and a jerkin-maker in 1583. (fn. 76)
The 'company' referred to above is the first evidence of the way in which the craft guilds, perhaps existing somewhat earlier, (fn. 77) were organized. At the herald's visitation of 1565 such a company is mentioned again. It was officially called 'the fellowship and corporation of the burgesses and merchant adventurers', was presided over by the mayor, its 'head and governor', and divided into three sections, each under two wardens. Those Sections were the clothiers and weavers, the drapers and tailors, and the mercers, 'etc.'. (fn. 78) A grant of arms was registered. (fn. 79) The relationship of the three sections of 1565 to the 'company' of 1559, which consisted only of practitioners of the leather and metal trades, is obscure, unless, which is unlikely, it is to be identified with the mercers' guild. But it has been concluded that its creation about this time arose from the wish to restrict competition in an age of declining prosperity for the Wiltshire cloth towns, which set in about the middle of the century. (fn. 80)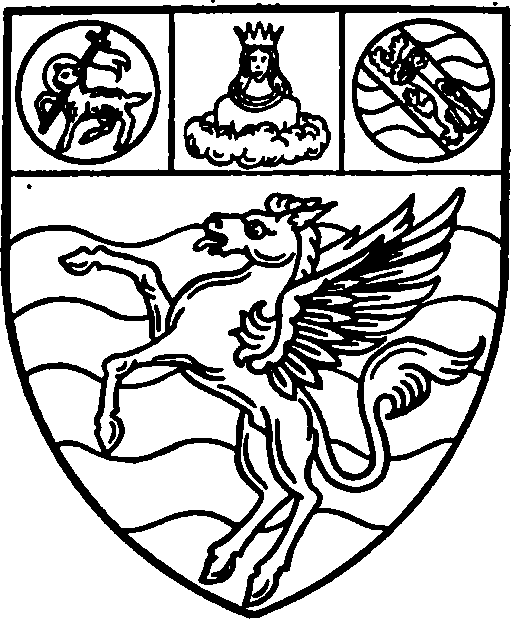 In 1523 as many as eight townsmen were assessed at £40 in anticipation of the subsidy. (fn. 81) In the assessments of both 1545 and 1576 Salisbury stood out far above all other towns, followed in that order by Marlborough and Devizes. Trowbridge and Warminster were not far behind. (fn. 82) The demographical evidence, such as it is, seems to point towards the same ranking. (fn. 83)
By the earlier 17th century wages in the cloth trade had fallen and there was distress among the weavers, some of whom were sent to the house of correction. (fn. 84) Shortly before 1630 the Devizes poorrate rose. (fn. 85) This was but a local reflection of the prevailing widespread destitution in the trade. (fn. 86) Between 1611 and 1618 no fewer than eleven Devizes men were prosecuted in the Exchequer for engrossing. (fn. 87) Moreover since country clothiers competed with town clothiers some attempt was made by the latter to enforce apprenticeship. A reorganization of the merchants' 'fellowship' which took place in 1614, (fn. 88) with a constitution which insisted on apprenticeship, perhaps had such an aim. By the middle of the century Devizes weavers were finding it hard to retain their apprentices, (fn. 89) and a list of a dozen apprentices and their masters, drawn up apparently ten years before, contains the name of only one master-weaver. (fn. 90) None the less the old 'clothier' or woollen-draper families such as the Batts, (fn. 91) the Morrises, (fn. 92) and the Flowers (fn. 93) continued to govern the town and fill the mayoralty. New ones who now arose did the same: Pierces, (fn. 94) Erwoods, (fn. 95) Webbs, (fn. 96) and Paradises. (fn. 97) William Erwood and Richard and Robert Flower were all mayors and so were Edward Northey and John Stephens, also clothiers. (fn. 98) That some at least of these manufacturers possessed gentle status and were prosperous is in various ways attested. Northey (fn. 99) and John Pierce (d. c. 1642) (fn. 100) sent their sons to Oxford, and Richard Batt bequeathed £130 in cash. (fn. 101)
The effect of the changes in the guild structure of 1614 seems to have been to turn the three sections of 1565 into three separate companies. The new constitution was agreed upon in the common council of the borough, and the mayor remained the 'chief head and governor'. (fn. 102) The parent company or merchant guild was now implicitly abolished. The three companies were the drapers, the mercers, and the leather-sellers, each under a master and two wardens, called in the case of the drapers masterwardens. The first included clothiers, weavers, woollen-drapers, tailors, hosiers, fullers, shearmen, and spinners, i.e. the textile manufacturers and leading textile retailers, and it extended also to coopers, carpenters, masons, tilers, joiners, cutlers, smiths, and ironmen, in fact the constructional workers and most metal-workers. The second company included mercers, grocers, linen-drapers, haberdashers of both small wares and headgear, vintners, innholders, brewers, bakers, apothecaries, barbers, surgeons, chandlers, painters, braziers, and glasiers, i.e. the catering trades and leading retail tradesmen. It has been concluded that the leathersellers comprised dealers in hides, patten-, boot-, bellows, and harness-makers, saddlers, and girdlers. (fn. 103) The regulations promulgated required the registration of those free of the companies, the admission and regulation of apprentices and journeymen, the correction of trade abuses, and the restriction on outsiders seeking to trade in the borough. Small changes in the mercers' constitution were made in 1620 and 1623, and in 1651 the whole of the drapers' constitution was ratified, which suggests that the company was still of some account. In general it may be doubted whether the companies were ever of much economic, as distinct from social, importance. Nevertheless the charter of 1685 sought to restrict trade within the borough to those free of one of the companies, unless they were locally apprenticed. (fn. 104)
While white broadcloth no doubt continued to be the staple product, felt and serge now began to be manufactured. There were felt-makers in 1633 and 1637, (fn. 105) a serge-weaver in 1637, (fn. 106) and a serge-comber in 1631. (fn. 107) There was a hosier in 1615 (fn. 108) and, somewhat unexpectedly, a silk-weaver two years later. (fn. 109) Hosiers had market standings by 1630. (fn. 110) Besides combers practitioners of processes subsidiary to weaving began to show themselves. Thomas Blackborrow, doubtless a kinsman of the 16thcentury clothier already mentioned, is labelled both 'fuller' (fn. 111) and 'shearman', (fn. 112) and two other fullers existed in 1620. (fn. 113) William Watton (1620) (fn. 114) and Robert Showring (1631, 1652) were cardmakers. (fn. 115)
The leather trades continued conspicuous, as the creation of the leather-sellers' company implies. Between 1605 and 1640 Edmund and Edward Potter, (fn. 116) Philip Godfather, (fn. 117) James Fidsell, (fn. 118) Richard Godbye, and Richard Palmer (fn. 119) are named as glovers, Richard Attwood (fn. 120) and John Miles (fn. 121) as curriers, John Thorer as a saddler, (fn. 122) a Paradise (fn. 123) and Thomas Merryweather (fn. 124) as tanners. Cordwainers or shoemakers are numerous enough to suggest the presence of an industry catering for far more than a local market.
By the turn of the century Devizes had not significantly changed its relationship to other Wiltshire towns. With Salisbury and Marlborough it was the only Wiltshire town to whom the Crown appealed in 1614 for money and plate. (fn. 125) In 1622 it was the only town, apart from Marlborough, which was asked for a benevolence. (fn. 126) In 1635 and 1638 it contributed somewhat less to ship-money than Marlborough, but more than Chippenham and much more than Wilton. (fn. 127) In the middle of the century, however, it outstripped Marlborough and in 1662 Fuller called it 'the best and biggest town for trading (Salisbury being a city) in the county'. (fn. 128)
There is no evidence that Devizes engaged in the making of medley clothes which elsewhere in the county was undertaken with success around the middle of the 17th century. Consequently the town lost ground and the centre of Wiltshire textiles shifted westward. (fn. 129) If petitions of 1696, (fn. 130) 1719, (fn. 131) and 1731 (fn. 132) are to be trusted, the Devizes manufacturers suffered considerable losses. Yet clothmaking did not leave the town; it changed its form. In the later 17th century the town became a chief centre of serge manufacture, (fn. 133) producing a strong variety of 'German' serge much used by country people. (fn. 134) Edward Bowman was a serge-weaver in 1657 (fn. 135) and between that year and 1753 23 other people are described as serge-clothiers, serge-makers, or serge-weavers. (fn. 136) The last of these was George Pead, serge-weaver of St. James's chapelry, (fn. 137) but serge was still being made in 1779. (fn. 138)
A slightly later Devizes product, noted by Defoe as a speciality of the town, was drugget, popular for its lightness. (fn. 139) Four members of the Phillips family engaged in its manufacture between 1716 and 1734, (fn. 140) and ten other drugget-makers or drugget-clothiers can be found. (fn. 141) They include Morgan Price who was so described in 1734 (fn. 142) and who was a sergeclothier in 1748. (fn. 143) Devizes druggets were being exported to Russia up to 1753. (fn. 144) Felt-making continued. A felt-maker is mentioned c. 1669 (fn. 145) and there are four new ones in the 18th century, the last in 1750. (fn. 146)
Another industrial event of the 18th century was the inception of 'cassimere'-making. 'Cassimeres', closely-woven fancy fabrics sometimes shot with silk, cotton, or mohair, were the speciality of John Anstie, (fn. 147) who was trading from at least 1779 (fn. 148) and who c. 1785 built a factory in New Park Street at the corner of Snuff Street on a site acquired about ten years earlier. (fn. 149) Anstie was said in 1788 to have kept 300 looms at work. (fn. 150) His cloths were exported to the Continent and he himself was a leader among West of England clothiers. He went bankrupt, however, in 1793, partly perhaps through over-diversification, (fn. 151) and partly because the French War made the discharge of debts impossible. (fn. 152)
Between the Restoration and the Reform Bill fresh families of Devizes clothiers and drapers arose, notably the Suttons, who succeeded by marriage to New Park, (fn. 153) the drugget-making Phillipses (fn. 154) and others of that name, i.e. Edward (1733–67) (fn. 155) and Edward White Phillips (d. by 1767), (fn. 156) and John Waylen (1687–1727) who married a Paradise (fn. 157) and founded a dynasty. Of these the elder James Sutton was a white clothier in 1715, (fn. 158) his son, also James, was admitted to the drapers' 'fellowship' in 1719, (fn. 159) and a John Sutton, not in the direct line, was a clothier in 1767. (fn. 160) Stephen Hillman, trading in 1791, (fn. 161) was worth £800 yearly in 1797. (fn. 162) Such were some of the new-comers. Some of the older families, however, continued, such as the Paradises (fn. 163) and the Webbs. (fn. 164)
There were still six clothiers in 1783–4 (fn. 165) and three in 1791. (fn. 166) By c. 1828 all had departed. (fn. 167) The last of any account was Robert Waylen (d. 1841), who in his hey-day employed a thousand (fn. 168) and used the best steam engine in the district. (fn. 169) His factory, afterwards a brewery (fn. 170) stands behind the houses on the west side of Northgate Street. (fn. 171) It ceased to make broad cloth in 1824 but was still making fancy waist-coatings in 1826, which continued to be made for a few more years by one Holloway, Waylen's foreman. (fn. 172) Though the firm of J. J. Fox & Co. was still listed in 1839 as making linsey-woolsey (fn. 173) and as woollen cloth manufacturers and wool-staplers in 1865, (fn. 174) they seem to have been primarily retail drapers. (fn. 175)
The industries ancillary to cloth manufacture were more sparsely represented after the Rebellion than they had been in early times. Between 1654 and 1679 five card-makers (fn. 176) and four worsted-combers (fn. 177) are named. Wool-combers are not conspicuous in the next century. They seem, however, to have been grouped into an informal company, for in 1739 they collectively attended a public ceremony. (fn. 178) A comber was still living in 1776. (fn. 179) In 1756 there was a dyer, (fn. 180) and in 1743 Richard Brooks, clothier, patented a machine for drying yarn. (fn. 181) There was a fuller in 1734 and shearmen in 1723 and 1759. (fn. 182)
Among the ancillaries silk-throwing must be included. As has been shown, silk might be needed in weaving 'cassimeres' and Robert Waylen spun his own. (fn. 183) A distinct trade is said to have arisen about 1815 and by 1855 was employing some 100 men. (fn. 184) Belvedere, once Snakesmead mill, in Roundway parish, can be traced from 1823, when Peter Walker owned it. In that year Walker joined Robert Waylen to work another factory. (fn. 185) This was in Anstie's former building. (fn. 186) What came of this enterprise is not known but Belvedere mill, then owned by Frederick Walker, lasted until 1859. (fn. 187)
Wool brought wealth to Devizes not only through those who wove from it but also through those who dealt in (or jobbed) it. By c. 1637 there was already a market spinner. (fn. 188) William Ludlow and his ancestors seem to have been wool-broggers throughout the later 16th and earlier 17th centuries (fn. 189) and there are four known wool-staplers within the period 1672–86. (fn. 190) During the first sixty years of the 18th century the staplers continue numerous. Thirtythree of them, including one cloth factor, are then known by name. (fn. 191) Moreover they lasted on for another century. Four are known between 1783 and 1839, (fn. 192) the last being William Cunnington (d. 1846), the nephew of Colt Hoare's collaborator. Cunnington established his wool business at Southgate House in 1827 and in 1836 began additionally to deal in wine and spirits. His sons William (d. 1906), Henry (d. 1887), and Edward carried on after their father's death, though it is not clear for how long they acted as wool-staplers, certainly not after 1887. (fn. 193)
After the Rebellion there were no more tanners. Glovers, however, continued. Four are known in the middle years of the 18th century (fn. 194) and one Baster, fell-monger, glove-, breeches-, and gaitermaker, enjoyed a reputation well beyond the borough bounds. (fn. 195) A few such men were still similarly employed in 1861 (fn. 196) and the firm of V. C. Boulton of Westbury maintained a workshop in 1956. (fn. 197) In the earlier 18th century three curriers, (fn. 198) four saddlers, (fn. 199) and eight cordwainers (fn. 200) are known. The last are perhaps still too numerous for an exclusively local trade. Curriers were in business in 1783–6 (fn. 201) and 1791 (fn. 202) in Bridewell Street, hence the Curriers Arms. (fn. 203) Reference to curriers and 'leather-cutters' continue far on into the 19th century. The Reynolds family practised their craft in Maryport and Monday Market Streets until at least 1885 (fn. 204) and in that year there was a tannery in the latter. (fn. 205) Throughout the 19th century there were never fewer than two firms in the town. (fn. 206)
The braziers of earlier times remain in evidence. Among them James Bartlett (fn. 207) and James Burrough were also bell-founders. The latter, who is thought to have kept his foundry at the Ark, (fn. 208) was active locally between 1738 and 1755 but with two exceptions never plied his trade outside the county. (fn. 209) William Box, an iron-founder, cast one Wiltshire bell. (fn. 210) Braziers continue into the 19th century. Two are named in 1822–3 and also an iron-and brass-founder. (fn. 211) Around 1825 much good ironwork seems to have been executed by Devizes men, especially H. and J. Burt, and a Mr. Hope who succeeded Burrough in his business. (fn. 212) There were four braziers and tinmen in 1830 (fn. 213) and five in 1851, (fn. 214) but they and their successors were probably in general only retailers.
A spoon-maker (Henry Showring) appears in 1631 (fn. 215) and in the mid 18th century there are two whitesmiths. (fn. 216) There was still a wiredrawer in 1694 (fn. 217) and perhaps also in 1740. (fn. 218) There was a cutler in 1620 (fn. 219) and two in the 18th century. (fn. 220) The names of just over 30 clock-makers have been recorded, active, judging by their dated products, between 1660 and 1819. (fn. 221) They were probably of little more than local consequence, (fn. 222) although a list compiled in 1911 shows that there were far more clock-makers in Devizes than in any other Wiltshire town.
Tobacco and snuff were cured and ground in Devizes from the early 18th century. (fn. 223) The firm, later known as E. & W. Anstie Ltd., traces its origin to Richard Anstie, a grocer, who in 1698 occupied a shop at the junction of Snuff Street with the Market Place. John Anstie, Richard's son, was for a short time in partnership with William Leach (d. 1780), a former wire-maker, (fn. 224) who ground his snuff in the two windmills on the castle motte. These mills existed in 1716, when a half share of them was conveyed to William Maple, (fn. 225) and originally expressed rape oil. (fn. 226) They were used by William Ludlow, who was still in trade in 1784. (fn. 227) The Anstie-Leach partnership was dissolved before 1740 but in 1769 Leach was still trading alone. (fn. 228)
Ansties tenanted land on both sides of Snuff Street from 1731 (fn. 229) and presumably at some time later in the century used it for their tobacco trade. The firm was mechanized in the 1830s and the works completely rebuilt in 1831. (fn. 230) In 1894 offices, designed by J. A. Randell, (fn. 231) were put up on the site of the shop of 1698. (fn. 232) By 1917 the former factory of John Anstie the clothier, at the junction of Snuff and New Park Streets, had been taken over. (fn. 233) In 1925 the tobacco-making business of I. Rutter & Co., of Mitcham (Surr.), was absorbed. In 1944 the firm was sold to the Imperial Tobacco Co. and thus the six-generation link with the Anstie family was severed. Snuff ceased to be made in 1957 (fn. 234) and tobacco to be cured in 1961. (fn. 235) In the second year the factory and office buildings were sold to C. H. Woodward, Ltd., printers. (fn. 236)
From the mid 16th century brewing and malting have been carried on (fn. 237) and in the 1670s malt was reckoned one of the town's more important articles of merchandise. (fn. 238) Between 1620 and the mid 18th century ten maltsters (fn. 239) and three brewers are known. (fn. 240) A malt-house in St. John's parish, once Thomas Lewen's is mentioned from 1618 (fn. 241) to 1626 (fn. 242) and a 'millhouse' was conveyed to John Hollis, maltster, in 1707. (fn. 243) In 1645 a malt-mill 'opposite' the castle was destroyed, (fn. 244) before 1752 a brewhouse and millhouse seems to have stood on the site of the Ark, (fn. 245) and from 1726 until at least 1842 a malt-house and subsequently a brewery stood next to the Bridewell. (fn. 246) By 1819 the Bridewell Street brewery had come into the hands of James and Joseph Dredge, represented in 1844 by Joseph Dredge & Co. (fn. 247) In 1797 Samuel Adlam, a clothier in 1783–4, (fn. 248) was a prosperous maltster. (fn. 249) Charles Rose and John Tylee, his nephew, were inn-holders in 1766 and in partnership as brewers by 1768. (fn. 250) By 1783, Rose being dead, the firm had been transformed into Tylee and Gent, (fn. 251) which under the subsequent names of Gent and Tylee, J. & T. Tylee, and Tylee & Co. is traceable to 1844. (fn. 252) By 1822–3 the brewery was at the maltings, Northgate Street, (fn. 253) on a site now forming a branch of Wadworth's. By 1841 it had become a foundry. (fn. 254) The firm of Figgins and Gent coexisted from 1783 to 1791. (fn. 255) James Gent, whose income in 1797 might be reckoned a large one, (fn. 256) remained a partner until his death in 1829. (fn. 257)
The two connected trades continued to flourish throughout the 19th century, often as adjuncts to liquor retailing. Seven firms are found in 1839, three of them 'large', (fn. 258) and six in 1898–9. (fn. 259) In test years they average four. (fn. 260) Few survived for long. One of the brewers of 1839 was James Oram of Northgate Street, (fn. 261) successor to the younger Robert Waylen and J. O. Anstie. (fn. 262) In 1864 Oram sold out to Sainsbury Brothers, (fn. 263) who established the Northgate Brewery (fn. 264) in the elder Robert Waylen's cloth factory, (fn. 265) which by 1970 had become Messrs. May's premises. They then sold in 1875 to H. A. Wadworth, a farmer, who founded the present firm of Wadworth & Co. Ltd. The brewery and maltings at the corner of Northgate and New Park Streets were designed by. J. A. Randell (fn. 266) and built by direct labour in 1885. (fn. 267) Four years later Wadworths became a limited company and absorbed J. F. Humby's business, otherwise the Southbroom Brewery in the present Southbroom Road traceable from 1854. (fn. 268) Later they acquired other enterprises: in Devizes the Estcourt Brewery, traceable from 1889, (fn. 269) and Chandler & Co's maltings, once Tylee's, in Northgate Street, in 1904. The last two of Wadworth's Devizes competitors are recorded until 1911 and 1933 respectively. They were the Hare and Hounds Brewery, (fn. 270) which had been in existence, if intermittently, since 1839, (fn. 271) and the Three Crowns brewery. (fn. 272) Between 1904 and 1968 Wadworths bought various public houses and liquor stores. In 1964 they ceased to malt and converted the Northgate Street maltings into a warehouse called Kennet House.
The development of brewing in the 18th century led to the building-up of a cooperage industry. Three Paradises were then coopers (fn. 273) and four others are known. (fn. 274)
In the 17th century Devizes was well known for the manufacture of metheglin, in which Thomas Pierce, of the Swan, did a large trade. (fn. 275) One or two Devizes tobacco-pipe-makers of the late 17th or early 18th century have been identified. (fn. 276)
Until the 17th century (fn. 277) there is no mention of wind- or water-mills. The castle occupied the only suitable site for the former and the flow of water in the parkland streams was too feeble to sustain the latter. A horse-mill, however, occurs in 1363 and 1451. (fn. 278)
In the course of the 19th century some completely new industries arose. Two firms of agricultural engineers played a large part in the town's prosperity. The first of these was Brown and May, established in 1854 and liquidated in 1913. (fn. 279) Its works, the North Wilts. Foundry, which in 1885 lay north of Estcourt Street close to the then workhouse, (fn. 280) were badly burnt in 1873. (fn. 281) The firm made agricultural steam engines and ultimately oil engines, which seem to have led to their undoing. A limited company from 1895, (fn. 282) the firm employed 350 workmen in 1901. The other firm was T. H. White, Ltd., originating in an ironmongers' firm (1830) of that name in the Brittox and another (Thomas Carter) in Sidmouth Street. It was founded about 1855 by George White, whose grandson (d. 1899) bore the same initials as the ironmonger of 70 years before. It became a limited company in 1914 and absorbed other Wiltshire firms, including those of Richard and William Box, active in and around Devizes in the 1840s. (fn. 283) The firm built the Phoenix factory (burnt 1864) (fn. 284) in the angle formed by Sidmouth Street and Gains Lane. In 1973 the works were moved to Nursteed Road. (fn. 285)
The firm of W. E. Chivers & Sons Ltd., building contractors, dates from 1884, when the first Chivers set up a small business close to the Rising Sun in Southbroom Road. It moved in the late 1890s to a joinery at the corner of Hare and Hounds and Sidmouth Streets and in 1912 took over Brown and May's foundry, which is still occupies. It came to prosperity in the First World War when it was employed by the government partly in building construction and partly in furnishing steam lorries to transport troops and munitions. The transport business was given up in the early 1930s but the construction side has continued on a large scale. Since the Second World War Chiverses have built the Atomic Energy establishments at Harwell (Berks.) from 1946, and at Aldermaston (Berks.) from 1955. In 1970 about 1,500 were employed of whom 300–400 were based on Devizes. Branches have been opened in several parts of southern Britain. The main offices in Estcourt Street were rebuilt c. 1965. (fn. 286)
The North Wilts. Dairy Co., formed in 1889 by (Sir) Reginald Butler, had its depot in Estcourt Street (fn. 287) and later a factory in Pans Lane. (fn. 288) By fusion with a similar company in Melksham this became the Wilts. United Dairies, Ltd., in 1897 and took over other dairying concerns. (fn. 289) Headquarters remained in Devizes until 1913. The Pans Lane factory then became the chief centre for the firms' soft cheeses until its closure in 1941. In 1915 the company was merged in United Dairies, Ltd. (fn. 290)
The Central Wiltshire Bacon Company, Bath Road, was formed in 1899. Shut down during the Second World War, it revived its prosperity shortly after, (fn. 291) but was closed finally in 1960, (fn. 292) when its buildings were taken over by Cross Manufacturing Co. (1938), Ltd., light engineers. Two small electrical manufacturing firms operate: Savage Transformers, Ltd., with a factory in Nursteed Road, started in 1926, and the Hinchley Engineering Co., started in 1949 in the former cheese factory in Pans Lane. (fn. 293)
Several neighbouring brick and tile factories provided outlets for the local labour force, especially the works on Caen Hill, established by 1855. (fn. 294) Apart, however, from the works which existed 1831–9 at the foot of Dunkirk and in the latter years belonged to G. T. Sainsbury, (fn. 295) none of these has ever been within the borough bounds.
By the early 19th century Devizes had been transformed from a mainly manufacturing into a mainly commercial town. In the preceding century economic life had been growing more sophisticated and so the way for this evolution had been smoothed. In 1740 attempts were still being made to restrict retail trading to the members of the three companies. (fn. 296) Thirty years later the companies were dissolved. (fn. 297) Luxury trades were set up. Thus there was a bookseller before 1719, (fn. 298) a goldsmith by 1712. (fn. 299) Mantua-makers abounded. (fn. 300) Henry Axford (fl. 1720), (fn. 301) John Locke, (fn. 302) his son Wadham Locke (fl. 1744, 1755), (fn. 303) Solomon Hughes (fl. 1751), (fn. 304) and William, his son, (fn. 305) were attorneys. By 1783 there were six firms of attorneys in practice, (fn. 306) by 1797 seven. (fn. 307) A physician existed in 1711 (fn. 308) and two surgeons by the middle of the century. (fn. 309) By 1791 there were two physicians and four surgeons. (fn. 310)
In 1775 the first bank was opened. It was owned by James Sutton, William Leach, John Beaven, and Richard Read. (fn. 311) Sutton was probably the former clothier of that name, (fn. 312) Leach perhaps the tobaccomanufacturer. (fn. 313) By 1783 the house was known as Sutton, Read & Tylee. (fn. 314) Tylee was John Tylee, the brewer, (fn. 315) by 1797 the richest man in town. (fn. 316) Under a variety of names this bank existed for two generations. It had disappeared by 1851. (fn. 317) Its offices were in the Market Place in the 1820s, (fn. 318) and in Northgate Street in 1839. (fn. 319) The firm of Locke, Hughes & Co., presumably composed of members of the local lawyers' firms, may be traced from 1822–3 under a succession of different names. (fn. 320) It was then in the Brittox (fn. 321) and moved to purpose-built offices at no. 41 St. John's Street, on the site of the old gabled home of the Mayos, in 1826, (fn. 322) where it remained until 1851. (fn. 323) The bank was fused with the Capital and Counties in 1883. (fn. 324)
Inns.
Nine Devizes innkeepers were licensed in 1600. (fn. 325) In 1620 15 innholders or innkeepers, 13 alehouse keepers, and a taverner, all of Devizes or Southbroom, bound themselves in Lenten recognizances. (fn. 326) If the earlier figure is complete, even for the hosts of the larger establishments, there must have been an enormous increase in taverns over a short period. A reduction in the number by 12 in 1623 causes no surprise. (fn. 327) In 1686 the inns of the town contained 97 beds, many fewer than Salisbury, Chippenham, or Marlborough could provide; even Warminster and Bradford could do better. (fn. 328) On the other hand stabling was ampler in 1686 than that of any other Wiltshire town apart from Salisbury. (fn. 329) In 1766 licensed premises in the borough and on the Green numbered 41, (fn. 330) in 1818–19 30 within the borough, (fn. 331) in 1844 28 within the extended borough, (fn. 332) in 1903 30, (fn. 333) and in 1970 26. Several of the early inns belonged to the corporation either absolutely or in trust.
The first named inn, mentioned in 1514, was called 'Dokemannys'. (fn. 334) It stood on the Green and does not recur. Next comes the Crown, which occurs in 1538–44. (fn. 335) It seems to have continuously occupied the same site in St. John's Street (fn. 336) until its closure in 1966. (fn. 337) Its use in the 17th century by lodgers of good social standing suggests that it was then one of the best inns in the town. (fn. 338)
There is record of six other 16th-century inns, four of which may be specially mentioned. The Hart, represented by no. 12 St. John's Street, is first mentioned in 1546, (fn. 339) and under the successive names of the Boot, (fn. 340) and the Wheatsheaf, and possibly the Rose (fn. 341) can be traced to 1836. (fn. 342)
A Swan is first mentioned in 1563 (fn. 343) and in 1580 (fn. 344) stood in the New Port. In 1668 there was a Black Swan, approachable from Short Street, near the butchers' shambles. It was still an inn in 1673 (fn. 345) but closed soon after. It is probably the Swan of 1580. In 1693 no. 22 High Street, previously a private house, had become the Black Swan and so remained until 1732 (fn. 346) or later. Its yard may have lain across the street, for in 1900 no. 6, on the east side, was still called 'Old Swan Yard'. By 1750 the building had become a private house, but by 1766 there was once again a Black Swan. (fn. 347) This may have been the present one, which is dated 1737, (fn. 348) was partly burnt in 1798, (fn. 349) and has stood in the Market Place since at least 1778. (fn. 350) A White Swan, now represented by no. 39 Market Place, (fn. 351) existed in 1676–7, (fn. 352) and perhaps changed prefixes with the Black Swan when that inn set up in High Street. In 1758 it was made a dining-place for militia officers. (fn. 353) It was still an inn in 1775, was a private house in 1791, (fn. 354) and an inn again from 1808 (fn. 355) to 1864, (fn. 356) when it became the Wilts and Dorset Bank. (fn. 357) Thomas Pierce, the metheglin-maker, (fn. 358) once occupied the Swan and was presumably the descendant of John Pierce, its licensee in 1600, (fn. 359) and Richard Pierce, the Royalist mayor, its owner in 1649. (fn. 360) The inn was probably the Black Swan in 1668. An Angel, in the New Port, existed in 1596. (fn. 361) It is often referred to afterwards, for out of it a rent was payable to the poor. (fn. 362) It has been claimed that it stood in the Market Place on a site later occupied by Ansties' offices, and at an uncertain date to have been renamed the White Lion. (fn. 363)
The Bear, now and for long the chief inn, is first mentioned in 1600. (fn. 364) In 1678 it was called the Black Bear (fn. 365) and in 1738 alternatively the Bear and Castle. (fn. 366) It seems to have possessed ornamental grounds by 1664 (fn. 367) and a bowling alley ten years before. (fn. 368) As a staging point on the Bath road it became well known to the fashionable world and under its licensee George Whatley (d. 1767) was evidently well conducted. A near successor to Whatley was Thomas Lawrence, the painter's father, who became licensee in 1772 and remained until at least 1779, (fn. 369) when he was replaced by William Halcombe (d. 1801), licensee of the King's Arms. (fn. 370) During Lawrence's time Fanny Burney and David Garrick were lodgers (fn. 371) and the young Thomas (1769–1830) entertained such visitors by reciting poetry and showing his precocious drawings. (fn. 372) Halcombe maintained the standards, so that the inn could still be described in 1788 as 'remarkable' for its goodness. (fn. 373) In his time 30 coaches a day halted in the yard. (fn. 374) He may have been responsible for building new assembly rooms to the north of the inn where the Corn Exchange now stands. The likeness of a black bear, holding a bunch of grapes, reared upon two columns in the Market Place, was moved to the north entrance porch c. 1801, (fn. 375) after when the prefix 'black' was dropped. (fn. 376) The Archduke of Austria in 1786, George III and Queen Charlotte in 1789, and Queen Charlotte alone in 1817 all stopped at the inn. (fn. 377) The Duchess of Kent and Princess Victoria did the same in 1830, (fn. 378) and Edward VII, when Prince of Wales, visited it in 1893. (fn. 379) The construction of the Corn Exchange and Station Road c. 1857 much reduced the size of the yard. (fn. 380)
In the 18th and 19th centuries, especially before the Town Hall was remodelled and the Corn Exchange erected, the inn was an administrative and social centre; the first board of Improvement Commissioners were required by statute to assemble there, (fn. 381) and it was an appointed dining-place for militia officers. (fn. 382) In 1828 a subscription readingroom was established in it. (fn. 383)
The northern half of the inn was originally timber-framed and has an L-shaped plan, consisting of a front range and a long rear wing. The front range may once have had an open passage running through it. Its oldest visible features are two Tudor-arched stone fireplaces of a type which persisted from the late 16th to the mid 17th century. The gabled rear wing is likely to be of the latter period. The front range was remodelled and raised in height in the 18th century; its three-storeyed front is now stucco-faced and has sash windows and a columned porch. Other 18th-century alterations, perhaps Whatley's work, included a curved staircase with a Venetian window above it housed in a bowed projection facing the yard. Three stone Tuscan columns, each with a detached entablature, rise through two storeys of the rear wing and support the ceiling of what may originally have been an open first-floor gallery. The monumental character of the columns, incongruous in this position, suggests that they may have come from elsewhere; they appear to match those which formerly supported the Bear sign in the Market Place. Early in the 18th century the inn frontage was extended by the erection of a new south block. It originally had a flat two-storeyed front of five bays with a central pediment. (fn. 384) Between c. 1804 and 1816 the front was faced with stone ashlar and given two-storeyed bay windows, fluted pilasters, and other embellishments; (fn. 385) the wrought-iron verandah above the central doorway and double flight of steps may be of later date. The former assembly room, displaced by the Corn Exchange, appears to have been reconstructed in much its original form at the far end of the rear wing. The street front had a low ground floor with, above it, three tall sash windows set in arched recesses. (fn. 386) The present assembly room has similar windows and an enriched plaster ceiling in the 'Adam' style.
The Elm Tree may possibly be the corner tenement, 'forynst an elme', mentioned in 1512. (fn. 387) As the Salutation Inn it occurs from 1665–6 (fn. 388) to 1681. (fn. 389) It had acquired its present name by 1818. (fn. 390) A tree which stood in front of it was removed in 1826. (fn. 391)
The Black Horse occurs from 1657 (fn. 392) to 1848. It then changed its name to the Wiltshire House and disappeared in the next year. (fn. 393) It stood on the site of the Wiltshire Savings Bank, Long Street, (fn. 394) and in the late 18th century was occasionally the meetingplace of the licensing justices. (fn. 395)
There was a Bull in 1663. (fn. 396) It may be identifiable with the Bull's Head in the Little Brittox, recorded from 1740 (fn. 397) to 1821 (fn. 398) or later, (fn. 399) whose sign is said to have been painted by Sir Thomas Lawrence in childhood. (fn. 400) The Castle, New Park Street, still open, was built soon after 1768 and was inviting custom in its 'genteely furnished' state in 1770. (fn. 401) In the later 18th century it was the meeting-place of the Improvement Commissioners and of local insurance societies (fn. 402) and in 1836 it was a posting house, (fn. 403) fair proof of its size and importance. The Curriers' Arms formed part of the Bridewell Street brewery. (fn. 404) It was the Chartists' headquarters in 1839. (fn. 405) Between 1841 and 1845 it became the Duke of Wellington and so survived until 1865. (fn. 406) The Hare and Hounds in the street of that name, has existed since 1766. (fn. 407) The King's Arms (Northgate House in 1973), first mentioned in 1766, (fn. 408) the approximate date of all but the western block, which is a little later, became soon after a coaching house with 40 beds, garden, and bowling green, the scene of aristocratic balls. Halcombe was the landlord in the early 1770s until he left it for the Bear. (fn. 409) The inn had closed by 1823. (fn. 410) The Leg of Mutton, Sidmouth Street, is named from 1739 (fn. 411) to 1830. (fn. 412) It seems likely that it became the Odd Fellows or Odd Fellows Arms in or before 1844. (fn. 413) That inn changed its name to the Unicorn in 1866, (fn. 414) was still open in 1966, (fn. 415) but had closed by 1970. Another Unicorn existed in 1687. (fn. 416) A Pelican (not the present one) was the headquarters of the royal troops during Monmouth's rebellion. (fn. 417) This still existed in 1737– 8. (fn. 418) The Queen's Head has stood at the foot of Dunkirk Hill since 1769. (fn. 419) The building of chequered brickwork with stone dressings and a pedimented Tuscan porch may be of that period; a two-storeyed bay window was added later. The Three Crowns, Maryport Street, probably a 17thcentury building, has existed since 1849. (fn. 420) When it was put up for sale in 1933 by J. F. Phipp, whose family had owned it since 1862, it was said to be the only free house in town. (fn. 421) The White Bear, Monday Market Street, a building of similar if not earlier date, has existed since 1673. (fn. 422) The timber-framed building on a corner site, which it still occupies, probably dates from the earlier 17th century.
Agriculture.
Until the boundary extensions began in 1831 the only significant amount of agricultural land in the borough was the comparatively well-watered tract of the old park. In 1227 the king had a meadow in it (fn. 423) and in 1225 its herbage and pannage were let at a fixed rent. The herbage and pannage of the other park was also let in 1255 and the whole of that park, by which may have been meant the pasturage, was let as well. (fn. 424) In 1281–2 the constable of the castle converted the meadow in the old park into pasture. (fn. 425)
In 1408 a parker, then newly appointed, was authorized to take a fee for every beast agisted. (fn. 426) Such fees continued to be collected until at least 1447–8. (fn. 427) From 1465–6 (fn. 428) until the later 16th century the agistment and also the pannage were customarily let, often to the stewards. (fn. 429) The herbage or hay crop was let from 1468 to 1478–9 to the parker with or without a partner (fn. 430) and was let with the agistment and pannage to Henry Herbert, earl of Pembroke (d. 1601), the steward within the period 1574–82. (fn. 431) It seems probable that these leases affected the old park alone. In 1570 Pembroke had also secured for a term the agistment and pannage, (fn. 432) which in 1581 were granted for life to his son William (d. 1630), later earl of Pembroke, and in 1592 to feoffees, one of whom was steward to the earl of Essex. (fn. 433)
Between 1446–7 (fn. 434) and c. 1543 (fn. 435) the summer and winter pasture of the new park were leased to parkers. (fn. 436) In 1570 Pembroke acquired the pannage for a term (fn. 437) and in 1581 the lease was extended. (fn. 438) In 1592 it was, like the pannage of the 'old' park, settled upon feoffees. (fn. 439)
Encroachments on the new park, for the needs of husbandry, had begun in 1275–6, (fn. 440) when a rent, unchanged until at least 1505–6, (fn. 441) was collected for the farm of the lands therein. In 1327–8 this encroachment, later known as Parklands, (fn. 442) amounted to 135 a., mostly arable, and was divided between eight people. (fn. 443) By 1412 an area within it was both arable and pasture (fn. 444) but by 1446–7 was referred to only as pasture. (fn. 445)
Land 'under' the castle ditch, and therefore in the old park, was let sporadically from 1443 to 1481 but was waste in the years immediately following. (fn. 446) A survey of c. 1565–6 shows 'gardens' near the castle (fn. 447) and in 1611 there were meadow and pasture, 'gardens', and orchards around the same area. (fn. 448) The pattern was the same in 1651 (fn. 449) and 1654. (fn. 450) In particular there was a cherry orchard on the south side of the castle mound. In 1654 the whole of the old park was split up into small 'grounds'. The partition of 1664 (fn. 451) implies the existence of arable, meadow, and pasture in all parts of the park. (fn. 452) The land-use in the next century is uncertain, but between 1710 and 1740 Wadham Wyndham's portion (fn. 453) was split into 25–35 parcels. In 1720 these parcels included a withy bed, which between 1729 and 1738 was converted into a grove. (fn. 454) About 1551 rabbits abounded in what was called the ditch about the castle without the park. (fn. 455) References in 1715 to the Little Conyger (fn. 456) and in 1828 to the Upper Conyger, the latter lying south of the Congregational church, (fn. 457) attest the presence of a rabbit warren.
In the 19th century the old park was split up between Old Park and Lower Park, Gillett's, and Sunnyside farms. (fn. 458) The last of these, occupied in 1896 and later by a dairyman, (fn. 459) was watered by the clarified effluent of the sewage works. (fn. 460) In 1920 it was said to consist of 'exceptionally rich pasture land' (fn. 461) and in 1924 its pasturage potential was even more enthusiastically praised. (fn. 462)
Cartographical evidence shows the whole town to have been a mass of gardens and orchards in 1759. In particular the map of that year marks a belt of 'nurseries and gardens' running outside the then borough boundary from the site of the Assize Courts to Gains Lane. (fn. 463) The area seems large but may be no more than is to be expected on the outskirts of a rather sophisticated town of this sort and with a soil as fertile as that of the Upper Greensand. Perhaps in one of these nurseries worked the gardener Adam Taylor, author of a treatise on pineapples published in Devizes in 1769. (fn. 464) Three later nurseries may need special mention. An estate called Rotherstone was bought by George Sloper in 1775 and converted into a nursery garden in 1794. (fn. 465) It probably ceased by 1839 when the terrace of that name was built. (fn. 466) In 1841 there was a nursery, occupied by James Durnford, at the corner of Pans Lane and Southbroom Road (fn. 467) and in 1885 Northgate Nursery ran from the malthouses in Northgate Street southwards to the station. (fn. 468) The second was still a nursery in 1971. (fn. 469)
An allotment garden, said to be the first of its kind in England, was laid out by William Ewart, of Broadleas, Potterne, in 1855, south of Hillworth Park and west of Potterne Road. In 1956 it began to be built over. (fn. 470)
By the time of statutory inclosure (1819) there was already a number of old inclosures in the tithings of Southbroom and Wick, (fn. 471) but little has been gathered about their exploitation. An analysis published in 1834 of the land-use of Southbroom chapelry (fn. 472) is not illuminating because there is no ready means of knowing how the classification applies to the parts that lie within the present borough bounds.
Markets And Fairs.
As might be expected in a town on royal demesne, Devizes market, first mentioned in 1228, (fn. 473) sprang up without express grant. In 1275 the burgesses claimed that Edward I's predecessors had forbidden the establishment of any rival market within seven miles (leucas) (fn. 474) but cited no precise authority. They claimed that the recent establishment of a market at Market Lavington (fn. 475) had infringed their monopoly and reduced their tolls. (fn. 476) Their market, however, was not permanently injured and has continued to the present day. It is held on Thursdays as it has been since 1609 at least. (fn. 477) In 1567 the Crown expressly granted a second market to be held in St. Mary's parish on Mondays. (fn. 478) It was still held in 1803 (fn. 479) but had apparently ceased in 1814. (fn. 480)
Leland described the Thursday market as 'very celebrate' (fn. 481) and so it has remained almost until now. Corn, wool, and yarn seem to have formed the chief merchandise in the 16th and earlier 17th centuries. (fn. 482) In 1605 both townsmen and strangers might sell corn, foodstuffs, cattle, wool, and woollen yarn, but cloth, unless of the strangers' own making, and other commodities were restricted to townsmen. (fn. 483) Later in the 17th century cheese, bacon, and butter became important. (fn. 484) Aubrey thought Devizes the best fish market in the county. (fn. 485) A writer in 1673 described it as a mart for horses, cattle, and corn. (fn. 486) Stukeley said in 1724 that the townsmen viewed it as 'one of the best weekly markets in England'. (fn. 487) In 1759 it was called one of the best markets in the west for corn, wool, cheese, black cattle, and sheep. (fn. 488) The cattle market seems to have lapsed about this time but was revived in 1776. (fn. 489) By the early 19th century there was a twice-weekly market for butcher's meat. (fn. 490) Britton (1814) singled out horses, cattle, corn, wool, and cheese. (fn. 491) In 1830 (fn. 492) and 1842 corn seems to have been the staple commodity and in the later year, when malt was also sold, it was possible to describe the corn market as one of the most important in England. (fn. 493) In that generation the wool market lapsed and the cattle market lapsed again, but both had been revived by 1837, though held but four times yearly. (fn. 494) In 1848 corn and cattle were looked upon as the chief commodities. (fn. 495) The cheese market, having lapsed at some uncertain time, was restored in 1862. (fn. 496) It had ceased by 1903. (fn. 497) It was the local view in 1888 that the market as a whole had recently lost ground to Chippenham, but that the cattle market had increased and the yield of the corn market doubled since 1858. (fn. 498) In 1903 the market was said to be for corn, poultry, butter, and vegetables, (fn. 499) in 1939 for corn, cattle, pigs, and poultry, (fn. 500) though cattle and corn were then of minor importance. (fn. 501) A Christmas stock market in December was being held in 1903 and 1939, (fn. 502) but had ceased well before 1961.
It is clear from the plaint of 1275 that the borough enjoyed at least a part of the profits of the market. In practice, however, it possessed no monopoly, for it was also complained that the constables of the castle had damaged the market by erecting stalls and letting them at a fixed rent, (fn. 503) and in 1275–6 the constable received over £18 in tolls. (fn. 504) As is elsewhere shown, (fn. 505) the borough seems to have lost some independence in the earlier 14th century and perhaps during that period the burgesses forfeited the tolls. At all events the profits were enjoyed by the lord of the fee between 1446 and 1509. They consisted of petty customs, which from 1501–2 included the 'yarn lane', (fn. 506) and the toll of the grain. The former was always the richer source and both sources declined fairly steadily in the halfcentury. (fn. 507)
In 1510 Catherine of Aragon leased the profits of the fairs and markets to the burgesses (fn. 508) who so enjoyed them until 1624 when they secured them in fee farm. (fn. 509) From the late 16th century until the early 19th the profits were normally let to contractors, together with the halls in which the market activities were severally carried on. (fn. 510) The practice seems to have been abandoned with unhappy results between c. 1808 and c. 1822. (fn. 511) It was resumed in 1837 (fn. 512) but discontinued, except for the corn tolls, ten years later. (fn. 513) The tolls of all the markets, except the general market, were still let by the corporation in 1888, (fn. 514) but taken in hand again in 1889. (fn. 515)
In earlier times the chief market-place lay in front of St. Mary's church, (fn. 516) where there is still an irregular open space. The corn market was held beside the White Bear, at the corner of Monday Market Street, and the cattle market further to the north-west, at the west end of St. Mary's church. (fn. 517) There was once a cross here. It was marked by a tree in 1759 (fn. 518) which had apparently disappeared by 1814. (fn. 519) In 1366 there was a special market, of unknown location, where horses were sold. (fn. 520) Gradually the market spread from the Old Port to the New and invaded many quarters of the town. As the castle lost its military significance, its outer bail provided an admirable open space for marketing, and here and in the streets around the chief market was eventually concentrated. That concentration had begun by 1378. Probably the old market-place was never abandoned but continued as the locale of the Monday market.
For many generations the market was really not a single entity but a group of markets. There was a fish market by 1378 (fn. 521) and a district ubi carnes venduntur by 1454. (fn. 522) Both these were in the New Port. By 1463 the latter district was being called the flesh shambles (fn. 523) and in 1489 the butchers' shambles. (fn. 524) Later evidence suggests that the place of sale was at the corner of Wine Street and High Street. In 1617 a town weighing beam was erected over the site which by 1728 was covered by a dwelling house. (fn. 525)
In 1568 new shambles were built, in Short Street, (fn. 526) and rebuilt in 1600. (fn. 527) By 1737–8, however, they were in the present Market Place, north-east of the cross, and in 1759 were a set of uncovered stalls surrounded by trees. (fn. 528) Between 1769 and 1771 the corporation, using the benefaction of their M.P. George Willy, replaced these stalls by a permanent building, once again in Short Street, (fn. 529) and in 1791 Addington gave £500 to enable this building to be completed or rebuilt. (fn. 530) The accretions to the building are mentioned below. (fn. 531) In 1803 the building also became a mart for pig-meat. (fn. 532) The butchers, however, boycotted it soon after. (fn. 533)
A corn market is mentioned in 1502 (fn. 534) and in 1534 was in the New Port. (fn. 535) It probably occupied the present Market Place. In 1610 it was also called the tanners' market-place. (fn. 536) A corn market in the Old Port is still mentioned in 1569. (fn. 537) A corn hall existed in 1560. (fn. 538) In 1615 a 'Measuring House' for corn was set up. (fn. 539) Later this stood a little to the north of the then recently erected shambles in the present Market Place. (fn. 540) Perhaps it was planted there at the outset and the corn market moved northwards. In 1625–6 the Measuring House was being leased (fn. 541) and in 1646–7 the beadle and ale-taster became perpetual lessees. (fn. 542) It was somewhat expensively repaired in 1674–5. (fn. 543) In 1678–9, when troops were stationed in the town, it was used as a guard house. (fn. 544) It appears to have been demolished between 1787 and 1791. (fn. 545) After that time, so far as is known, corn was both sold and measured in the open against the Market Cross railings, until it was resolved in 1856 to build a Corn Exchange on part of the Bear Hotel yard. (fn. 546) The building, designed by William Hill of Leeds, was opened in 1857. C. Darby Griffith, M.P., gave the clock and the statue of Ceres that crowns the entablature. The cost was largely met by public subscription. (fn. 547)
The market in early times centred upon the cross. A 'corn cross', very near St. Thomas's chapel, (fn. 548) is mentioned in 1527 (fn. 549) and a cross, perhaps the same, was mended in 1645–6. (fn. 550) In 1673–4 it was furnished with 'gernard', globe, and neckstone and the whole construction gilded. (fn. 551) Presumably it was this cross, standing west of the old shambles, (fn. 552) that remained in use until 1814. It was then replaced by a new one, the gift of Lord Sidmouth, somewhat further to the east. (fn. 553) On one side is recorded the story of Ruth Pierce, a market-woman of Potterne who fell dead in the Market Place in 1753 after lying to her neighbours. (fn. 554) This testimony to the consequences of perfidy, placed in the Measuring House in 1760, (fn. 555) was removed from the Market Place in 1788, and fixed to the sign of the Bear. (fn. 556) The original is now in the Devizes Museum. (fn. 557) The cross, designed by Benjamin Wyatt and L. J. Abington, was first 'laid open' when peace was proclaimed in 1814. (fn. 558) The adornment of the Market Place was completed in 1879 when T. H. S. Sotheron Estcourt presented a fountain, designed, it is said, by Henry Woodyer. (fn. 559)
A yarn cross existed in 1559. (fn. 560) It was no doubt the mart for wool and textiles and perhaps stood in the (unlocated) 'yarn lane', already leased to the borough in 1516–17. (fn. 561) By 1575 the cross had been replaced by a yarn hall. (fn. 562) This was rebuilt in the early 17th century and its history is told elsewhere. (fn. 563) A butter cross is mentioned in 1599, when it was repaired, (fn. 564) and such repairs were periodically done until 1650–1. (fn. 565) In 1661–2 the cross yielded a small rent. (fn. 566) It is not heard of again and its site is not known. In the later 18th century butter appears to have been sold in the 'New' hall. (fn. 567) Since 1803 the mart has been the Market House. (fn. 568)
'Chescrosway' is mentioned in 1553. (fn. 569) The cross from which it took its name still existed in 1657, (fn. 570) but in 1687–8 the stones of which it was made were ordered to be removed and a wooden platform erected in their place. (fn. 571) Next year there is a reference to the cheese market, (fn. 572) in which no doubt the cross had stood, but like the cross itself its location is unknown. Cheese was later marketed successively in the 'Old' hall, the 'New' hall, the Town Hall (as the 'Old' hall had become), (fn. 573) and the new Market House. (fn. 574)
Among the places set apart for the sale of special commodities 'millers' places' or 'standings' and the 'tanners' standings' are mentioned in 1599–1601. The corporation could not then let them and perhaps in consequence they disappeared. (fn. 575) In 1741 the tanners' market, in earlier times probably in the present Market Place, lay or had recently lain at the north end of the present Town Hall. (fn. 576) By regulations of 1630 the hosiers were confirmed in their immemorial standing in High Street. Greengrocers were to stand from the White Swan southwards. smiths, fishmongers, and shoemakers in St. John's Street. (fn. 577) In 1642 the shoemakers were to move to their former standing at a vacant plot called 'the Gun', presumably the site of an inn of that name, (fn. 578) and the hosiers were anchored to their existing pitch 'near' the corn market. (fn. 579) On the map of 1737–8 the word 'poultery' is written in the middle of Wine Street. (fn. 580)
Addington's gift for the butchers' shambles in 1791 was matched in the same year by an equal sum from his fellow M.P. Joshua Smith. This the corporation used to improve the Market Place (fn. 581) by building a covered market for merchandise other than butchers' meat, corn, cheese, and live-stock to the west of the butchers' shambles. The new Market House seems to have been partly complete by 1793, for it then had a bell. In the same year hides and skins were ordered to be moved from the west end of the butchers' shambles, (fn. 582) probably so that further building might not be obstructed. By 1803 the building was finished and orders were given that it should become the only market-place for eggs, poultry, fruit, and vegetables. (fn. 583) In 1822 it was also the butter market. (fn. 584) The butchers' shambles was roofed in 1838 and the two buildings fused for all practical purposes. (fn. 585) One Pollard, of Frome (Som.), is said to have designed these changes. (fn. 586) In 1869 the Market House was described, perhaps inadequately, as a cheese market. (fn. 587) In 1921, (fn. 588) as in 1970, a wide variety of goods was exposed for sale upon its benches.
Weighing beams, which by Statute of 1429 all cities and boroughs were required to possess, (fn. 589) are first mentioned at Devizes in 1592 when a capital burgess surrendered his grant of them. (fn. 590) In 1617 new beams for weighing meat, butter, cheese, grease, and other victuals were erected on the site of the old butchers' shambles. (fn. 591) By 1614 there was a beam for wool and yarn (fn. 592) and one for bacon in 1698. (fn. 593) From the late 16th century to the late 17th the beams were usually let or put up for lease. (fn. 594) The public had to be repeatedly enjoined to weigh goods (or certain types of goods) elsewhere than at the common scales. Such orders can be traced from 1614 to 1737 and a provision to the same effect was included in the charter of 1685. (fn. 595) In 1793 there was a weighing house in Short Street (fn. 596) and this was most probably on the site of the pre-1617 shambles. (fn. 597) It seems likely that ultimately only food, and perhaps only butchers' meat, was weighed there. At all events the terms of a lease of 1726 suggest that wool, yarn, and cheese were all weighed in the Wool Hall, where they were marketed. (fn. 598)
A 'rudder' market lay in the New Port in 1666, probably in the present Market Place. There or near by cattle were sold in 1888 (fn. 599) and have been since. A sheep market was being constructed in 1673–4, (fn. 600) and was promptly leased out. (fn. 601) It seems to have contained the sheep 'cubs' (fn. 602) or cribs. (fn. 603) In 1737–8 the cribs were in the Market Place adjacent to the butchers' shambles, (fn. 604) and, like the shambles, were often leased out. In 1791 there was a comprehensive lease to a single individual of the sheep, pig, and cattle markets and fairs and the stalls and standings in them altogether with the corn tolls. (fn. 605) No other reference has yet been found to cattle tolls, which by 1888 the corporation had given up exacting. (fn. 606) In 1819, apparently for the first time, horses were ordered to be tolled, (fn. 607) but by 1888 the horse market was not of much account. (fn. 608)
In 1208 a yearly fair on the eve and feast of St. Denis (8 and 9 Oct.) was granted to the lepers of Devizes. (fn. 609) In 1223 the bishop of Salisbury was at variance with the constable of the castle over the right to make attachments at it. How the bishop had displaced the lepers, who from now disappear from view, is not known, but the lepers' house, in Southbroom, was in the bishop's fee and outside the borough. Litigation ensued and in 1224, while the outcome was pending, the constable and bishop were charged to make attachments jointly (communiter). (fn. 610) After an inquiry the fair was granted in 1227 to the bishop to be held on the days already appointed and the two following. (fn. 611) The constable, however, continued his claim for a while, for in 1229 it was necessary to order him expressly to let the bishop have his fair. (fn. 612) The grant of 1227 was confirmed in 1393. (fn. 613)
In 1223 a fair was established on 23–25 June to endure until Henry III's majority in 1227. (fn. 614) If it continued after 1227, it is not heard of for many centuries. An early summer fair, perhaps this one, was, however, being held on Ascension day 1557– 27 May in that year. (fn. 615) In 1576 one was held on Corpus Christi day (Trinity Thursday)—27 June in that year. (fn. 616)
In 1567 the corporation was granted two fairs of its own, one on Candlemas eve and the two days following (1–3 Feb.) and another on the eve of the Decollation of St. John the Baptist and five days following (28 Aug.–1 Sept.). (fn. 617) Finally in 1685 the Crown granted it a new fair on 10 April and the two following days for wool and woollen cloth, cattle, and merchandise, to be held somewhere in St. John's parish. (fn. 618) This was called by contemporaries 'the wholesale fair'. Woollen goods brought for sale were to be exposed in and about the Wool Hall. (fn. 619) Aubrey said that in his time the October fair lasted about a week. (fn. 620)
In 1759 fairs were held on 13 February, Holy Thursday, Trinity Thursday, 5 July, 9 September, 2 October, and 20 October. (fn. 621) The first, fourth, fifth, and seventh respectively represent the Candlemas, Midsummer, Decollation of the Baptist, and St. Denis fairs of the past, thrust forward by the Calendar Act. The sixth, later called the nine days before Michaelmas or Lamb Fair and held on 1 October, (fn. 622) was new. In 1792 the fairs were the same as those of 1759 except that 20 April and 13 June have replaced Trinity Thursday and 9 September as fair days. (fn. 623) The April fair is perhaps the same as that granted by the 1685 charter, (fn. 624) which in that respect the corporation found to be not 'obnoxious' but benign. The June fair had lapsed by 1830. (fn. 625) The Holy Thursday fair is still referred to in 1836 (fn. 626) but seems to have ceased by 1839, possibly because of a temporary revival of the Ascension day fair. The Candlemas fair was then held on 14 February. (fn. 627) By 1848 the fairs had been reduced to three, namely, 14 February, 20 and 21 April, and 20 and 21 October. (fn. 628) By 1907 the July fair had been revived, though it was then held on the second Tuesday in that month. (fn. 629) By 1939 the fairs on 21 April and 21 October had been discontinued. (fn. 630) The July fair ceased in 1939 and the February fair in 1942. (fn. 631)
St. Denis's fair was being held on the Green by 1560 and that is probably its original, as it is its present, site. The April fair was held in the same place from at least 1789. (fn. 632) The Candlemas fair was held in Monday Market Street in 1790 and there remained throughout its life. (fn. 633) In 1888 it swamped over into New Park Street. (fn. 634) In 1839 the July fair was held in the Market Place, (fn. 635) in 1907 in the Corn Exchange and the shambles. (fn. 636)
About 1224 St. Denis's fair was described as a wake (vigilia). (fn. 637) In 1790 the Candlemas fair was for horses; the 20 April fair, a very large one, the Holy Thursday fair, a 'considerable' one, and the 5 July fair, a 'very considerable' one, were all for cattle. The early October fair, which was small, was for cattle and pleasure, and the later one, for cattle, hops, and cloth. (fn. 638) The later October fair was also a pleasure fair, wild beasts assembling there from all over England. (fn. 639)
As elsewhere in England the fairs fell off in importance in the next half-century. The October fair of 1838 was described as 'the smallest ever recollected at this season'. About 20,000 sheep changed hands, but little trade was done in horned cattle or horses. The display at the pleasure fair was 'meagre'. (fn. 640) In 1839 the February, Ascension day, and early October fairs were said to be for sheep and cattle and the April and October fairs, described as 'large', for cheese, hops, and cattle. (fn. 641) In 1848 the April and October fairs were said to be for cattle, toys, and pedlary. (fn. 642) They were more authoritatively defined in 1888 as for cattle, sheep, and horses on the first days and for pleasure on the second. (fn. 643) Definitions of 1903 and 1939 do not mention horses, (fn. 644) and the last horse was sold on the Green in April 1956. (fn. 645) From 1839 the July fair was for wool. (fn. 646) In 1873 it was described as the largest in the west of England. Fleeces then sold numbered 100,000. (fn. 647)
As has been said, the borough has enjoyed the profits of fairs continuously since 1624. (fn. 648) The grant was limited to the fairs within the borough. The Green, to which the fairs later mainly gravitated, lay outside until 1835 and was not borough property, and, even when it came within the bounds, the corporation, on grounds of private ownership, felt itself debarred from collecting tolls. Private rights were, however, extinguished in 1899 when the corporation bought the Green. (fn. 649) The town clerk said in 1888 that tolls were not collected at the Candlemas fair, as the expense of doing so would have exceeded the receipts. (fn. 650)
Borough Government.
A charter, acquitting them of toll, passage, and lastage throughout the realm and its ports and promising them royal protection, was granted to the burgesses by Maud the empress in 1141. It was confirmed by Henry II (fn. 651) and again in 1200 (fn. 652) and 1229. (fn. 653) In 1218 the privileges of Marlborough, granted to that borough in 1204, (fn. 654) were bestowed upon the burgesses. Those privileges consisted of a long string of exemptions, such as Winchester and Oxford enjoyed, from burdens both financial and judicial, from suit of shires and hundreds and, in the main, from attendance at forest courts; the right to hold their dwellings (mansiones) in chief; a guild merchant; the trial of pleas by the law of Winchester and not by combat; the cessation of customs unjustly raised (levata) in the recent war; the recovery of debts by bailiffs of their own; except for debtors and their pledges, immunity from distraint; exemption from external pleading in pleas of land, but the trial of those pleas by the law of Winchester. (fn. 655)
The burgesses through the town bailiffs appear to have been farming the borough in 1239 and 1240, (fn. 656) and by 1245, (fn. 657) if not by 1244, (fn. 658) Pewsham forest as well. They were separately represented at the eyres of 1194, 1249, 1268, 1281, and 1289, (fn. 659) at the fiscal eyre of 1255, (fn. 660) and at the investigations of 1275. (fn. 661) In 1249 the borough was called a free manor. (fn. 662) In 1255 it was headed by its bailiff, William the parker, who is the first town officer to be named. (fn. 663) It claimed return of writs, made declarations about castle-guard, and returned its own value at £39 2s. 4d. This value was made up of rents of assize, the herbage and pannage of the two parks with two 'gardens', the rent of the new park, market profits, and court perquisites. (fn. 664) The next declaration of its constitutional condition was made in 1275. The burgesses claimed that they could plead pleas of vee de naam, and, foolishly, that the castle and the borough were ancient demesne. They extended the rents of assize at £9 11s. and the perquisites of court at £5. Writs, however, were now said to be returned by the constable of the castle and the profits of the assize of bread and ale were said to belong to the Crown and therefore by implication were not accounted for by the burgesses. There is a reference to two beadles. (fn. 665)
So far as the scanty evidence permits a judgement, the borough was ascending in the scale of autonomy until the earlier years of Edward I. Then, at the time when the castle began to lose its military importance (fn. 666) and the burgesses the prosperity they had won through the proximity of a garrison, a decline set in; once even, in 1315, the town was taxed at a fifteenth. (fn. 667) The presumption of decline is supported by a Parliamentary petition of 1330 in which the townsmen pray to have the town by the 'old' extent. They were impoverished, they said, by farmers and strangers who made execution by unknown bailiffs; they claimed the right to elect their own bailiffs and to have the return of writs, which the farmers withheld. The Crown was willing to restore past usages, if investigation confirmed their genuineness, (fn. 668) but it was not until 1371 that there was any express renewal of privileges. In that year the charters of Maud, Henry II, John, and Henry III were confirmed, with the addition of the clause licet, and the privileges of Marlborough, conceded in general terms in 1218, were defined. (fn. 669) By another charter (fn. 670) with the same clause, granted in 1381, the old charters were again confirmed and the burgesses were granted return of writs, exemption from the authority of the county keepers of the peace and coroners, and the right to elect a coroner of their own. This charter also stipulated that the principal men of the town should be arrayed before the keeper of the castle or his lieutenant and none other, and should be required to furnish themselves with arms. The charter was confirmed without alteration in 1404, 1414, 1423, 1462, (fn. 671) and 1559. (fn. 672)
Until 1555, when its own records begin, there is little to show what were the organs of borough government. It has been seen that in the 13th century the borough was managed by one or two bailiffs and that in 1275 it possessed beadles. It was to the bailiffs that the Crown addressed an order in 1355 to provide a guard of burgesses for Charles of Blois and his children, (fn. 673) but by the end of the 14th century the authority of the bailiffs, whatever it may have been, had begun to be encroached upon by the mayor. A mayor is named in 1306 (fn. 674) and thereafter mayors are repeatedly encountered. While the charter of 1381 was addressed to the burgesses alone, that of 1391 was addressed to mayor and burgesses together. Nevertheless the bailiffs do not disappear. By twos they are known by name for various years between 1398 (fn. 675) and 1481. (fn. 676) They appear to have been the officers jointly or severally responsible with the parker, the collector of castle-guard rents, and others for paying to the Crown the profits of the borough. They were acting in this way in 1461–4, (fn. 677) and were still town rent collectors in 1499–1500 and 1533–4. (fn. 678) In 1539 they witnessed a deed together (fn. 679) and in 1561 were present at a livery of seisin. (fn. 680) In the attestation clauses of deeds dated between 1398 and 1539 (fn. 681) two constables appear, ranking before the bailiffs. Their then function is obscure as is that of a prepositus, who witnessed a charter of 1379. (fn. 682)
As shown above, the borough had power to determine civil pleas by 1371 and perhaps certain Crown pleas by 1381. A mayor's court is known to have sat from 1446–7. Between that year and 1504– 5, when the details cease to be recorded, the number of sessions was variable: 19 in 1480–1, 6 in 1503–4 and 1504–5. The average was between ten and eleven. (fn. 683) Until 1510 the profits went to the Crown and fluctuated greatly. The respective functions of the mayor's court and the two courts held by the steward (fn. 684) are not known, but in the earlier 16th century a dispute between a townsman and the mayor was referred to the steward for settlement. (fn. 685)
Civic autonomy was significantly advanced in 1510 when Catherine of Aragon let the borough to the burgesses to farm, to hold during pleasure at £5 yearly. The grant included all courts, leets, and profits of fairs and markets within a 40s. limit. (fn. 686) This ran by prescription until renewed by the Crown c. 1540–1. (fn. 687) It was renewed again in 1563 (fn. 688) and 1585 (fn. 689) for 21-year terms and made perpetual in 1624. (fn. 690)
Shortly after the first lease, in an arbitration award upon a disputed mayoral election, the nature of the constitution becomes more evident. The award states that some held that the 'yeldens', which must mean either the men of the guild merchant or the craft guildsmen of whose prior existence there is no evidence, should choose the mayor and present the name of the chosen candidate to 'the twelve' who are 'chosen to the rule of the town'. Others, however, held that the 'yeldens' and 'the twelve' should join together in the election. (fn. 691) Though the members of the guild merchant may have been the burgesses, as in some other 16thcentury towns, (fn. 692) this is the only evidence that the guild played a part in government. The arbitrators' decision is not extant but whatever it may have been the 'yeldens' were ultimately excluded. After this time the senior men of the borough or even the whole mass of 'burgesses' begin to play their part in local affairs. Conveyances of borough lands, once made by the mayor alone, are now often made in the name of the mayor and his brethren or of the mayor, the brethren, and the commons or burgesses. (fn. 693)
The mayor's 'brethren' were almost certainly in part ex-mayors. They are known as majores sive prefecti in 1580, (fn. 694) and are the same as the body called 'capital burgesses' in 1592 (fn. 695) and 'burgesses being councillors' at the 'end' of Elizabeth I's reign. (fn. 696) Below them were 'the twelve', not meant to correspond mathematically with that number, (fn. 697) who are first mentioned in 1561. (fn. 698) They are called in 1592 'common councillors' and usually thereafter 'capital burgesses of the common council'. Below them stood the freemen or 'burgesses'. In 1574, 1580, 1592, and at the 'end' of the reign the number of these three classes, when tested, were respectively: 9, 17, (fn. 699) 10, and 9; 13, 14, 10, and 22; and 26, 21, 35, and 30. The figures for the first two years and the fourth are drawn from tables purporting to be complete, though subsequent amendments sometimes create uncertainty; those for the third are taken from a court attendance list.
It is clear that already the inhabitants and the burgesses did not coincide. The court admitted or created burgesses in 1556 (fn. 700) and 1560 (fn. 701) and in 1560–1 disburgessed them. Where cause is assigned, disburgessing for misbehaviour towards the mayor, the mayor and brethren, or another burgess. (fn. 702) Once a vote was taken on a man's fate, (fn. 703) and once it was said that thenceforth the disburgessed person 'standeth as a commoner and not otherwise'. (fn. 704)
In the 16th century the governing body seems to have gathered in only one assembly, the court, or 'court of assembly' as it is called in 1592. (fn. 705) The headings in a court book running from 1574 imply that the court was also one of pie powder and vee de naam but pie powder proceedings seem lacking. (fn. 706) The court sat frequently and its business was varied. There were 13 sessions between 21 April and 23 October 1556, 16 in 1574–5, and 12 in 1575–6. Here the mayor and other officers were elected, burgesses admitted and removed, tradesmen licensed, prices fixed, and vagrants, night-walkers, slanderers, minor thieves, and those who played unlawful games, evaded price-fixing, and trespassed against the assizes of bread and ale were punished. (fn. 707) The court also entertained private suits. Actions of debt are numerous and there are also actions of detinue (1557), (fn. 708) trespass on the case (1582), (fn. 709) and breach of promise of marriage (1560). (fn. 710) Leases were sometimes ratified or at least recorded in court. (fn. 711) Little is known of procedure but a suitor once (1556) (fn. 712) waged his law and inquest juries might be summoned to present customs or nuisances. (fn. 713) The court amerced delinquents and often committed them to 'ward', usually no doubt the town prison (fn. 714) but once in 1583 to the county bridewell. (fn. 715)
The governing body, who in 1567 had acquired a market and two fairs in indisputable ownership (fn. 716) and in 1586 a lien upon landed property which was or was thought of as once chantry land, (fn. 717) obtained their first charter of incorporation in 1605. (fn. 718) By this instrument, which was addressed to the mayor and burgesses, the mayor, town clerk, and 36 capital burgesses were declared to be the common council and were empowered to choose the mayor each year from the twelve capital burgesses councillors and to appoint other officials. A mortmain licence was granted. Courts of record and of quarter sessions were established and certain steps were at the same time taken to protect retail trade in textiles. (fn. 719) The corporation was to control internal trade and to promulgate by-laws. In pursuance of the charter a commission of the peace was formed the same year, consisting of the mayor, town clerk, and the common council or its greater part. (fn. 720) When recorded in 1614 the new corporation was made up of the mayor, 15 magistri or capitales burgenses et consiliarii (who included the town clerk), 26 capitales burgenses de communi consilio, and 33 free burgesses. (fn. 721) The titles for all practical purposes were the same in 1630 but the numbers were then respectively 21 (including the mayor), 30, and 47. (fn. 722) On the first occasion the number of capital burgesses, however reckoned, exceeded the charter limits, on the second it was within them. In general the structure does not differ much from that of pre-charter times. After 1614 'and' drops out of the title used for the senior body, (fn. 723) the word consilarius being in apposition to capitalis burgensis. The alias magister is still found in 1730. (fn. 724) The phrases used for the three classes in 1834 were 'capital burgesses councillors', 'capital burgesses of the common in the preceeding burgesses' (fn. 725) and were common in the preceding two centuries apart from the period 1685–8.
The corporation received two other charters shortly after 1605. In 1610 the chantry lands which in 1586 had been secured to trustees to the corporation's use passed to them as an outright gift. (fn. 726) Secondly in 1609 the corporation purchased from the Crown, after the determination of a lease to an Exchequer official, the reversion of the bailiwick of the borough and the profits of markets, fairs, courts, and other customs under 40s. in value, which that official had himself secured in reversion after the termination of the corporation's own lease. (fn. 727) In 1624 they obtained this in absolute possession, subject to a fee farm rent of £5, (fn. 728) and they paid for the purchase by granting long leases of their own and their trust lands. (fn. 729) Such benefits as these were an outcome of the civic maturity which the charter of 1605 bespoke.
In 1636 the rents and profits reserved in 1624 and the rents reserved in 1610 were conveyed at the request of a Crown creditor (Sir John Heydon) to two nominees. (fn. 730) He and they in the same year sold them to ten persons, doubtless members of the governing body, in trust for the corporation. By this means the borough liquidated any abatement of the interest that they had acquired in 1624, subject only to the payment to the Crown of a chief rent of £10 and a fee farm rent of £5. It is not clear why this circuitous course was adopted. In 1658 the trust was renewed. The corporation bought the rent or rents in 1650 (fn. 731) but surrendered them at the Restoration. It was they and not the trustees who paid them in 1660–1. (fn. 732) In 1701 the Crown sold the rents to Francis Bourman (fn. 733) and from him they descended to others. (fn. 734) The last parcel was redeemed by the corporation in 1971. (fn. 735)
In 1639 a new charter was secured under which the borough was governed, with but a brief intermission, until 1835. It did not, like its predecessor, require that the mayor should be chosen from among the capital burgesses councillors; it declared the corporation's right, partly exercised already, to hold pleas of account and mixed actions not extending to debt or damages above £40; it limited the mortmain licence to lands of the net yearly value of £100; it replaced the 'common clerk', as it called him, by a recorder who was to be a barrister; it limited the commission of the peace to the mayor, recorder, and a single common councillor chosen by the council. (fn. 736) These last two provisions tended to make the borough courts more professional. Otherwise the new instrument wrought little change.
In the earlier 17th century the corporation began to admit the county notables to its fellowship, a practice of course paralleled elsewhere. (fn. 737) Such persons sometimes also represented the borough in Parliament, as Sir Edward Baynton and Sir Henry Lee, capital burgesses councillors in 1623, did or had done. (fn. 738) The earl of Marlborough was a capital burgess councillor in 1630. (fn. 739) In 1654 when 46 'burgesses and inhabitants' participated in the election of a member of Parliament, nine were labelled 'gentlemen'. (fn. 740) Such persons, and indeed lesser men, were no doubt elected by the capital burgesses councillors including the mayor and town clerk or recorder. (fn. 741) The governing body continued also to eject the unworthy and unfit. Richard Maundrell, once mayor, was disburgessed in 1607 for contempts; (fn. 742) a man who had lived outside the borough for a year and a day in 1617; (fn. 743) burgesses who declined to pay forfeitures for straying beasts or fees to the bellman in 1623. (fn. 744) Sir Edward Baynton, the 'justice', who refused to sit, lost his office in 1656, probably for political reasons. (fn. 745)
By the time the 1639 charter was granted the appointed town officers had become numerous. A town clerk existed in 1556. (fn. 746) In 1565 he was stated, perhaps wrongly, to be also recorder. (fn. 747) He was receiving a salary in 1592 and 1596. (fn. 748) By the charter of 1605 he became a member of the governing body but at least until 1612 retained a salary. (fn. 749) John Kent (d. 1630), town clerk in 1628, compiled an illuminated register of the charters and constitutions, based upon a text of 1592, (fn. 750) whence comes much of our knowledge about the officers. Kent was also county clerk of the peace from c. 1601 until 1626 (fn. 751) and had been a borough M.P. and mayor in 1602. It was perhaps his personal prestige that secured so eminent a position for the town clerkship in James's charter. The substitution of a recorder in the succeeding charter may betoken a local suspicion of over-mighty town clerks. No more such officers are heard of until 1662. (fn. 752) The first recorder was Robert Nicholas, who surrendered his office on becoming a justice of the Upper Bench in 1649. (fn. 753)
A steward and clerk of the courts, with the power of deputation, existed in 1614, (fn. 754) but the office probably dates from the establishment or reconstruction of those courts in 1605. Two chamberlains emerge in 1592. (fn. 755) and are afterwards continuously traceable. They kept the borough property, collected the revenue, and accounted annually. In 1614 one was chosen from the capital burgesses councillors and the other from the 'twelve'. (fn. 756) They were salaried in 1630 and 1636. (fn. 757) The coroner, annually chosen up to 1605, (fn. 758) was dropped from the charter of that year.
The two constables, of 15th-century origin at least, (fn. 759) were the most senior of the 'inferior ministers', as Kent called them. With bailiffs and sub-bailiffs they are found taking offenders to court (1575) (fn. 760) or summoning townsmen to join in suppressing a riot (1631). (fn. 761) The two bailiffs, if indeed they may claim any descent at all from their medieval predecessors, have lost some status, for they act like the constables or in their support by bringing captives into court (1557) (fn. 762) or distraining. (fn. 763) In 1614 they were also assigning stalls in fairs and markets. (fn. 764) Two serjeants or serjeants-at-mace, traceable from 1556, (fn. 765) and two sub-bailiffs, traceable from 1574, (fn. 766) were similarly minor policemen. By 1614 (fn. 767) the sub-bailiffs were equated with the strangely-named 'aldermen' of 1556 (fn. 768) and 'under-aldermen' of 1565. (fn. 769) In 1599 it was decreed that the sub-bailiffs should thenceforth be paid. (fn. 770)
The by-laws of 1614 refer also to surveyors of ways and streets, scavengers, carners of the market, searchers of leather, and an aletaster. There was already one 'wayman' in 1556 (fn. 771) and two in 1561 and 1574. (fn. 772) In the last two years they seem to have been subordinate to two surveyors. (fn. 773) There was a scavenger, a carner, and a leather-searcher in 1556 (fn. 774) and two of each by 1574, (fn. 775) 1574, (fn. 776) and 1625 (fn. 777) respectively. The aletaster's office first appears in 1574, when it was linked with the beadle's. (fn. 778) An apparitor occurs from 1556 (fn. 779) to 1614 at least. (fn. 780) In 1574 there was a crier (preco) and aletaster. (fn. 781) In 1614 when the two offices seem to have been separated the aletaster both examined the quality of liquor and presented the drunken; the beadle and crier collected tolls, cleaned the corn market, impounded strays, and arrested vagabonds. (fn. 782) He has enjoyed subsequently a prominence out of keeping with his low estate. (fn. 783) In 1646–7 the offices were fused again. (fn. 784) A 'wayer' is found in 1556. (fn. 785) He was a rather senior officer and was presumably one of the weighers of wool and yarn or of the common beam whose duties were defined in 1614. (fn. 786)
Nearly all the 'inferior ministers', who seem almost ludicrously abundant for so small a place, were elected yearly in the borough court. But there were some others who figure neither in these annual lists nor in the by-laws. A town chandler was appointed for a short period in 1556 and between 1559 and 1586 such a person seems to have been regularly in office. A by-law, recorded by 1614, gave him monopoly of the purchase of tallow brought into the town by outside butchers retailing at a controlled price candles so produced. (fn. 787) In 1585 a keeper of the toll booth took charge of strays. (fn. 788) In 1623 a bellman was appointed to patrol the streets in winter, and give warning of the danger of theft and fires. (fn. 789) The office seems to have lapsed but to have been revived in 1646–7. (fn. 790)
The court of record, established eo nomine in 1605, was in 1614 an all-purpose assembly meeting weekly. (fn. 791) In 1615 it was still possible to fill vacant offices at its meetings. (fn. 792) Presumably, however, it confined itself increasingly to litigation, and the court of common council, so styled in 1657, (fn. 793) with administrative decisions. An 'attorney in the borough court' is first named in 1621. (fn. 794)
When the corporation reassembled at the Restoration it consisted of the mayor, 14 capital burgesses councillors, 32 capital burgesses, and 53 free burgesses, (fn. 795) a larger total, 100, than is recorded before. In 1662 it was 'regulated' by the Corporation Act commissioners and six capital burgesses councillors, 10 common councillors, the town clerk, and seven free burgesses were removed, (fn. 796) whether on political or religious grounds cannot be said. Not all were replaced and the corporation was reconstituted to consist of the mayor, recorder, 11 capital burgesses councillors, 24 common councillors, and 31 'freemen, and burgesses', (fn. 797) a total of 69.
Despite a futile effort in 1671 to secure some changes, (fn. 798) the borough constitution was not disturbed until 1684 when under threat of quo warranto the corporation surrendered their governing charter. (fn. 799) The 'obnoxious' charter, granted in 1685, (fn. 800) provided for a corporation of 60: a mayor, recorder, deputy recorder, 11 aldermen, 15 capital burgesses, and 31 free burgesses. The deputy recorder was to be appointed by his principal; the limit of actions in the court of record was raised to £50; the Parliamentary franchise was restricted to the members of the corporation; and the free burgesses, not being aldermen or capital burgesses, were limited to 35. There were also three non-constitutional provisions. A new fair was granted; (fn. 801) the common beams were confirmed as the only places for weighing wool and yarn; (fn. 802) and trading by interlopers was restricted. (fn. 803) In personal terms the effect of the charter was that a new recorder, Sir John Talbot, was appointed by name to replace Charles Danvers, who, likewise named, was demoted deputy. Talbot was promptly elected M.P. The mayor was continued and eight members of the old common council were dropped and replaced by seven, but three of these later refused to serve. One free burgess also refused the oath. (fn. 804)
On three occasions in 1688 James II, taking advantage of the clause customary in 'obnoxious' charters, regulated the corporation by Orders in Council. In January the mayor, 5 aldermen, 8 capital burgesses, and 7 free burgesses were removed and replaced by new ones, one extra free burgess being added. (fn. 805) In February 5 aldermen, 7 capital burgesses, and 10 free burgesses were replaced. (fn. 806) In March there was a third regulation of which we have no details. (fn. 807) The effect was to erode the 1685 corporation by stages and replace it by new men. The new mayor was an Independent in religion (fn. 808) and at least two other dissenters were intruded. In suffering these changes Devizes was of course in no way singular.
The common council, constituted according to the 1685 charter, met finally on 12 October 1688, when the mayor, 9 other aldermen, and 16 capital burgesses attended. (fn. 809) By 18 October the proclamation in effect restoring all pre-1679 borough charters was issued and on 22 October a new mayor was elected. (fn. 810) He was the elder Francis Paradise who had been ejected in the preceding January.
Since there were no striking constitutional changes between 1688 and 1835 the state of local government institutions can be reviewed for the period as a whole. The corporation continued to consist of the mayor, recorder, capital burgesses, and free burgesses, the first three elements forming the common council. By 1705 it had been reduced to 27, probably for political reasons, but seems to have risen in the next year to 54 by new elections. (fn. 811) By 1690 capital burgesses councillors had come to be fixed at 12 in number. (fn. 812)
The mayor presided over the common council, quarter sessions, and court of record. (fn. 813) By order made in 1657, (fn. 814) rescinded in 1661, (fn. 815) but at an unknown date revived he remained a justice for the year following his mayoralty. (fn. 816) This arrangement naturally ended with the Justices of the Peace Act, 1968. (fn. 817) The mayor was chosen out of the capital burgesses councillors by a majority of the common council. Towards the end of the old corporation's life, in 1827, it was ruled that a simple majority of common councillors was enough to validate an election and that there need not be separate majorities of capital burgesses councillors and capital burgesses of the common council.
In 1615 it was decided that at each election two candidates should be proposed, by later custom by the mayor, and that the council should vote on these. In 1683 Pierce, a capital burgess councillor, proposed a third candidate which had the effect of eliminating the mayor's second candidate from the contest. Pierce's candidate won but for an unknown reason did not take up office. (fn. 818) The story of how in 1706 there were rival claimants to the mayoralty is so plainly a part of parliamentary history that it must be sought elsewhere. (fn. 819)
From at least 1614 the mayor was elected on Friday in Whitsun week and took up office, in accordance with the 1605 charter, on the following Michaelmas day. Persons refusing office were, by the same charter, liable to fines and this was also true of admission to other borough offices and to membership of the common council and to the free burgess-ship. (fn. 820) In 1673 a capital burgess renounced election to a capital burgess councillorship. He paid a voluntary fine and so retained his membership of the common council. (fn. 821) In 1741 the mayor's fine was fixed at £30 and in 1809 five capital burgesses of the common council paid the same fine in order not to proceed to the higher rank.
The mayor was receiving a salary before 1595, when it was raised substantially, (fn. 822) and there are constant references to such payments later on. In 1612 the allowance was as high as £30 because of the difficulty of getting mayors, (fn. 823) and in 1614 was higher still. (fn. 824) Thereafter there are repeated prohibitions (fn. 825) and restorations (fn. 826) of the allowance, which was reduced to £80 just before the Municipal Corporation commissioners arrived. (fn. 827) From at least 1653, the money, when paid, was often spent on feasting (fn. 828) but by the early 19th century was so insufficient for the purpose that capital burgesses, as explained above, preferred to be fined rather than qualify for the mayoralty and so assume its burdens. In 1971 the mayoral allowance was £300. (fn. 829)
The recorder was elected for life or during pleasure by the common council and was normally made a free burgess and councillor on the eve of his appointment. He did not in practice attend council meetings unless by-laws needed drafting. (fn. 830) He officiated at quarter sessions and was a judge in the court of record. In 1660 he received a salary (fn. 831) but by 1835 its payment had long ceased. By 1688 he was appointing a deputy (fn. 832) who commonly thereafter sat in council. None was appointed after 1826. The recorder was not required to reside and he often held his office concurrently with that of one of the borough M.P.s, the first office being a kind of stepping-stone to the second. Nearly all the known recorders up to 1844 at some time sat for Devizes. (fn. 833)
The capital burgesses councillors were elected by the common council out of the burgesses of the common council. The difficulty of finding candidates in the early years of the 19th century has been mentioned. It lessened after 1810. In the century after the Restoration importance was attached to both residence and good attendance, the second presumably being partially ensured by the first. (fn. 834) A laxer view was taken in 1784 (fn. 835) and after.
The by-laws of 1614 enjoined attendance on the days on which the mayor was pre-elected and sworn and also on the two days of assembly, namely the Fridays after St. Andrew and Easter. (fn. 836) In 1631, however, the 'customary' election days were Michaelmas and the Fridays before and after. (fn. 837) In 1790 the 'Charter' days were these three, together with the mayor's election day, which was the Friday in Whitsun week. (fn. 838) Normally, of course, the council did not limit its meetings to these high days. It has been concluded that in 1688–1749 meetings were separated by a few days only and that the average frequency was monthly. (fn. 839) But the spirit of the old by-laws, which aimed at compelling attendance, lived on despite the multiplication of meetings, (fn. 840) and could sometimes be effective. (fn. 841) After 1790, however, despite fines, (fn. 842) there were some poor attendances. (fn. 843)
The capital burgesses of the common council were elected by the common council from among the free burgesses. From 1731 (fn. 844) efforts were made to keep all the vacancies filled, but latterly residence was laxly enforced. The number of free burgesses, by charter unlimited, steadily declined. In 1682, when Henry Baynton was admitted, (fn. 845) the practice still prevailed of introducing the local gentry. In 1688 the number was 34. In 1697 it was decided to limit the free burgesses to twenty (fn. 846) and thus to admit new ones only when vacancies on the common council had to be filled or compliments bestowed. In the end men were commonly admitted to the burgess-ship and the common council simultaneously. Addington was treated thus in 1784 and Thomas Tylee in 1805. (fn. 847) The honorary burgesses were either 'inferior' borough officers or M.P.s. Sir Paul Methuen, for example, M.P. 1708–10, was a free burgess by 1733. (fn. 848) The number stood at ten in 1728 and in 1738–1828 averaged a little over two. In 1835 there were four, none resident. At that time nomination had long rested with the mayor who was thus able to pack not only the corporation but until 1832 the constituency.
A few further remarks are needed about the 'lesser' borough officers. Of the three justices of the peace, one, called preeminently 'the justice', was chosen for life by the common council. He was unpaid and never in practice became mayor. He might, however, be also M.P., as T. G. B. Estcourt was in 1820–6, and this, especially when the recorder was also absent, was inconvenient. In 1835 there was a fortnightly petty sessional court, which, no doubt, the 'justice' effectively ran. He was not as such a judge of the court of record but probably he presided there as well. The steward and clerk of the courts was also town clerk and clerk of the peace and attended in practice the meetings of common council, of which he was at times a member. In 1707 he had power to depute. (fn. 849) He received a salary and court fees and was the corporation's solicitor. Over three generations from the mid 18th century the office was held by the Salmon family. The founder's son William amassed great wealth as an attorney and banker, and as manager of the corporation earned the name 'King Salmon'. (fn. 850) He it was who controlled the borough in 1816. (fn. 851)
The appointment of surveyors is not systematically recorded after Elizabeth I's reign but the office evidently continued (fn. 852) until abolished in 1780. (fn. 853) The chamberlains continued. They lost their salaries, like other officers in 1687, (fn. 854) but regained them later although they did not always collect them. In 1833 only one was effective at a time and they had then recently begun to serve two years or more. For some time before 1833 they habitually accounted only at the end of their terms but in 1832 an annual audit was established. The constables were already literate in 1662 when they were corresponding direct about enforcing tax payments by armed force. (fn. 855) In 1835 they were taken from the 'respectable' inhabitants and were regarded as the head of the police. The serjeants-at-mace, bailiffs, and sub-bailiffs continued up to 1833. The first two executed court judgements and were then paid, though the bailiffs' wages were cut off in 1682 (fn. 856) and the sub-bailiffs' in 1687. (fn. 857) In 1833 the serjeants-at-mace had custody of those arrested or taken in execution by process in the court of record. One sub-bailiff was also beadle and the other hallkeeper. Searchers of leather and searchers or surveyors of fish and flesh also continued, though without duties in 1833. In 1688 the beadle was also aletaster. (fn. 858) The bellman still existed in 1674–5. (fn. 859) In 1736 a paid inspector of weights and measures was appointed. (fn. 860)
After the Restoration the common council was beginning to manage its affairs through committees. Two were set up in 1662 (fn. 861) and again in 1685. (fn. 862) In 1666 something in the nature of a standing general purposes committee was created to meet at least quarterly. Not unexpectedly such committees are less frequent in the next century, though two were convened in 1732. (fn. 863) In 1809, during a period of stringency, there was a committee on market and fair tolls. (fn. 864) It seems to have stood until 1821, (fn. 865) although in 1812 a similar committee concerned with all aspects of the borough revenue was intercalated. (fn. 866)
The court of record, composed of the recorder (or his deputy) and three other common councillors, was required to sit weekly. Pleading was the same as in superior courts except in ejectment proceedings. The surviving records begin in 1653. (fn. 867) Owing to the low scale of fees and low level at which costs were taxed the court began to lose business by c. 1776 and there was hardly any after 1813. In 1810, however, it still possessed enough life to formulate practice rules and revise its table of fees. (fn. 868) In 1754– 66 the assize of bread, which with the assize of ale and beer the mayor had been required to keep since 1614 at least, (fn. 869) was promulgated in the court. (fn. 870)
The court of quarter sessions, with a quorum of two justices, could try misdemeanours and minor felonies. Its records begin in 1657. (fn. 871) Then and until c. 1815 presentment juries, each of twelve, were summoned from the Old and New Ports. (fn. 872) After that time only trial juries were summoned. By 1833 there were few trials. In practice the county justices were excluded but they possessed in theory a concurrent jurisdiction.
It has been shown that the corporation had long owned much landed property and held much charity land in trust. It had also effectively enjoyed the profits of markets, fairs, and justice since 1510, and it raised money by penal fines from its members. As is to be expected, it had no rate income. When analysed in 1833 revenue arising from land made up about 70 per cent of the total, the rest coming from tolls which since c. 1826 had been farmed as they often were in the past. (fn. 873) Of the land revenue about twothirds was yielded by renewals of leases and the rest from chief and quit rents. The rents whether upon freeholds or leaseholds were numerous and low, and the property was widely scattered. By long-standing custom most leases were for 99 years though a by-law of 1722 made provision for a shorter term, in practice 60 years, or for lives. Leases were commonly renewed when half their terms had run. It had been the recent practice to sell the reversion where corporation property was mixed with another owner's.
The chief sub-heads of expenditure were salaries (c. 36 per cent), mainly to the mayor, and the service of debt (c. 25 per cent). In the mid 18th century much of the latter arose from borrowings from charity funds especially from the alms-houses. In the late 18th and early 19th centuries the borough M.P.s presented the corporation with substantial sums for the liquidation of the debt, (fn. 874) some of which gifts were spent on public buildings. (fn. 875)
As one of its first tasks the reformed corporation inquired into its financial legacy. The chamberlains, whose report was presented in 1836, (fn. 876) examined their predecessors' accounts from 1785. They discovered a debt of over £4,500, only partly secured, and excessive expenditure on mayors' feasts, loyal addresses, law expenses, and the decoration of the Town Hall. There was also no proper record of debts and contracts. On the revenue side insufficient income had been drawn from market tolls, owing in part to the cessation of the butchers' market to which the commissioners of 1833 had drawn attention. (fn. 877) While there is no doubt that by the standards of 1835 there had been much irregularity, it may be noted that one of the chamberlains was a Baptist, (fn. 878) to whom some of the expenditure could have seemed morally objectionable. The chamberlains also seem to have ignored the fact that before they reported the old corporation had resumed the farming of the tolls which they told the commissioners of 1833 was a better method of raising the revenue than the use of direct labour. (fn. 879) The corporation solved their problems by selling reversions and increasing rents. They also resolved to eliminate renewal fines. (fn. 880)
In 1781 a body of improvement commissioners to clean, light, and watch the town and repair the streets was appointed under an Act of 1780. (fn. 881) The Act provided for a board, made up of the corporation and 97 substantial townsmen, with a quorum of five. Seventeen persons attended the first meeting. The then mayor presided and William Salmon, to whom no doubt the innovations were due, became clerk and treasurer. (fn. 882) During the period for which minutes survive (1781–95) there is little to suggest that the board were very effective. From 1782 adjournments were frequent (fn. 883) and in 1790 it was necessary to find 22 new trustees to replace those who had died since 1780. (fn. 884) The board set rates, as statute allowed, both to defray capital expenses such as lamp standards and toll-houses and also to carry out its day-to-day routine. They were also empowered to levy a double Sunday rate on those passing through the turnpikes on that day and this power they exercised. (fn. 885) Most notable, perhaps, is the success with which they extracted gifts from James Sutton for the furtherance of their work and loans from him on the credit of the tolls. (fn. 886)
The first Act, having been officially pronounced insufficient, a new one was passed in 1825 in which paving was given first place and cleansing last. It appointed the corporation and III substantial inhabitants commissioners and repealed all the provisions of its predecessor except the power to impose Sunday tolls, which was retained for fourteen years. The quorum was nine. The Act was stronger and more professional than its predecessor. It required the audit of accounts, the separation of the offices of clerk and treasurer, and the maintenance of proper records. It prohibited fees and enjoined salaries. More important, however, were the clauses which vested the streets in the board and gave them power over the ensuing five years to acquire by what amounted to compulsory purchase specified properties and to compel builders to make up the service roads. None of the rating powers bestowed by the last Act was surrendered. (fn. 887)
William Salmon (II) was concerned with the successful promotion of the Act as were the borough M.P.s. (fn. 888) The latter also contributed to the improvements and in 1826 the public was incited to do the same. (fn. 889) The board certainly did not ignore its paving responsibilities, even making a proper road through the Market Place (fn. 890) which was vested in the corporation. (fn. 891) As Parliament had allowed, they also started a gas works in 1825, revised the watching arrangements in 1826, overhauled fire precautions in 1825 and 1827, condemned thatched roofs in 1826–7, and made minor improvements in the urban plan. All these achievements are elsewhere rehearsed. (fn. 892) The board also investigated and corrected nuisances in 1831. (fn. 893) In 1833 they sought to enlarge their powers by a new Act, (fn. 894) but the appointment of the Municipal Corporation Commissioners in that year no doubt discouraged them. Their minute books ceased in 1843, (fn. 895) and in 1867 their powers, which perhaps had been for some time dormant, were transferred to the corporation acting as the local board of health. (fn. 896)
By the Municipal Corporations Act, 1835, (fn. 897) the borough was reincorporated under the title, traditional since 1605, (fn. 898) of the 'Mayor and Burgesses of the Borough of Devizes', with 6 aldermen and 18 councillors. North and South wards were created, whose boundaries as delimited in 1835 (fn. 899) were slightly varied shortly after. (fn. 900) An East ward was added in 1960 without altering the number of councillors. (fn. 901)
A court of quarter sessions, of seven persons with the mayor, was set up on petition in 1836 (fn. 902) and survived the Justices of the Peace Act, 1949. Devizes was the smallest town in 1949 to possess such a court. (fn. 903) A court of record was preserved in 1835 (fn. 904) but had not met by 1840 (fn. 905) and perhaps never did. It can have been little use after the creation of county courts. (fn. 906) Besides the statutory watch committee the council set up a finance committee, and appointed a treasurer, a town clerk (who was also registrar of the court of record), and a clerk of the peace. They retained the two chamberlains, who remained as unpaid custodians of borough property, the (chief) constables, and the liveried beadle, who was also hall-keeper and a policeman, and they abolished the serjeants-at-mace, and the steward and clerk of the courts. (fn. 907) The recordership was also preserved and the coronership restored. (fn. 908) No coroner, however, has been appointed since 1939 when the last one retired and all county coroners' districts were abolished. (fn. 909) Mock antiquarianism had by 1864 reunited the office of beadle with that of aletaster, (fn. 910) and by 1915 had fused aletaster and town crier. (fn. 911)
Fines for not attending council meetings and for declining office were preserved. New by-laws were presented. (fn. 912) Somewhat unexpectedly select newspaper reporters were from 1836 admitted to council meetings. (fn. 913)
Pursuant to the advice given in 1835 the borough treasurer had by 1837–8 sold off a number of reversions and rents, thus converting the properties into freeholds, and had leased many of the tolls. He had liquidated his debt to various charities. He had, however, inevitably ordered a borough rate since, despite savings, the borough had to bear new burdens formerly shouldered by the county or the parishes. (fn. 914)
Immediately after the Municipal Corporations Act the corporation fell into the hands of Whigs. This situation lasted only until 1841. (fn. 915) Though there was a mayoral contest in 1845, (fn. 916) the corporation's conservative complexion remained unchanged until at least 1889. (fn. 917) Two Liberals, however, were elected in 1857 and Liberal mayors assumed office after 1889. (fn. 918) The first Labour councillor, R. P. Sheppard, was returned in 1929. (fn. 919)
In 1867 a local board of health was set up, coincident in membership with the borough council and in practice meeting on the same day. (fn. 920) At the same time much of the Improvement Act of 1825 was repealed and the commissioners abolished. (fn. 921) A paid clerk (who was the town clerk), surveyor, inspector of nuisances and collector, clerk of the gas works, and an unpaid treasurer were appointed. (fn. 922) In the natural course of events the local board became an urban sanitary authority in 1872 and was fused with the borough in 1889. The borough, however, for reasons which are not apparent, continued additionally to style itself an urban district up to 1933. (fn. 923)
During the later 19th century the borough officers remained substantially the same with the important exception that a medical officer of health was appointed in 1873. (fn. 924) In 1892 the clerk of the peace lost his fees and began to receive a salary. (fn. 925) The parttime offices of borough treasurer and town clerk were converted into full-time ones in 1948 and 1965 respectively. (fn. 926)
Municipal Buildings.
An 'old' town hall (pretorium vetus) stood in the New Port in 1451. (fn. 927) Beneath its successor, first mentioned in 1541, (fn. 928) a shop, called the Tolsey House, stood in 1563, (fn. 929) and six stalls in 1586. (fn. 930) In the later 16th century the council house, with a shop below it, adjoined the guildhall. (fn. 931) In 1648–50 a turret was added to the building, into which the market-bell and a new clock were then inserted; at the same time the building was gilded and ceiled. (fn. 932) In 1669–71 turret, 'town hall', and council house were repaired together. (fn. 933) From the earlier 16th to the later 17th century the guildhall was used for administrative assemblies and sessions of the borough courts; (fn. 934) the town armour was housed in the hall in 1625–6 (fn. 935) and documents in the council house in 1635. (fn. 936)
In 1615–16 the yarn hall of earlier date (fn. 937) was rebuilt as the market-house for wool and yarn to the designs of one Andrews and other masons. (fn. 938) It was intended additionally as a meeting-place for county quarter sessions. (fn. 939) The corporation began to let it in 1625–6 (fn. 940) and after 1641 did so commonly. The hall was repaired in 1627–8 (fn. 941) and extensively in 1631–4. (fn. 942) In 1663–4 it needed 'propping up'. (fn. 943) From the late 17th century until its reconstruction in the early 19th century, it is nearly always called the Wool Hall, or else, to distinguish it from the hall built c. 1752, the Old Hall. (fn. 944) The cheese markets and fairs were moved into it in 1689 (fn. 945) and by 1726 were located in what was called the 'lower Wool Hall'. (fn. 946)
In 1733 it was decided to build 'a new guild hall' 'behind' the Wool Hall (fn. 947) and next year to spend £300, offered by Sir Joseph Eyles, on 'rebuilding and repairing' the hall. (fn. 948) The designs of a Mr. Lawrence were approved soon after. (fn. 949) It seems that the construction of a completely new hall was discarded in favour of altering the existing Wool Hall by adding to it a council chamber in which the common council sat from 1735. (fn. 950)
The 'old' hall, as depicted in 1759, (fn. 951) was a twostoreyed brick building with a hipped slate roof. The lower storey formed an open courtyard, presumably for the display of merchandise. The principal front was of five bays, having a Tuscan colonnade below, supplied in 1629, (fn. 952) and sash windows above. The central entrance was flanked by Corinthian columns which rose through both storeys and supported a pediment; above was the clock turret surmounted by a bell cupola. By 1792 the lower storey seems to have been enclosed by walls in which windows were inserted. (fn. 953)
In 1750 it was decided to pull the guildhall down and in its place to erect a 'public hall' to be set upon piazzas. (fn. 954) The site chosen was on the south side of Wine Street. A decision reached in 1751 to build the new hall around a courtyard, which might be used as a poultry market, (fn. 955) cannot have been effective, for the building of 1973 is a solid block. The hall seems to have been nearly finished by 1752 (fn. 956) and completely so by 1759. (fn. 957) Unexpectedly the corporation used it mainly as a market-house, banishing the markets from the Wool Hall, and using the latter for its current business. Of this there are two signs. When in 1791 the corporation gave a lease of the Wool Hall, they reserved to themselves not only the 'upper' hall but their right to use the whole building on certain 'public occasions'. (fn. 958) Secondly, when the hall was condemned to reconstruction (see below), directions were given to fit up the 'new' one for public business. (fn. 959) If the 'new' hall had become the corporation meeting-place, such directions would have been meaningless. In 1785–7 the hall was being used as a militia arsenal. (fn. 960) On completion of the covered Market House in 1803 many marketing activities were transferred to it. (fn. 961)
In 1803 James Wyatt condemned the 'old' hall as beyond repair (fn. 962) and with further benefactions, each of £1,000, from Smith and T. G. B. Estcourt, M.P., (Addington's successor) it was substantially rebuilt between 1806 (fn. 963) and 1808 (fn. 964) to the designs of Thomas Baldwin of Bath. (fn. 965) The front was pulled down and replaced by a new sessions court on the ground floor and a spacious assembly room with fine plasterwork above. The walls forming the rear of the old building were retained (fn. 966) but the interior was altered to provide a council chamber, with attached muniment room, on the first floor. Below it was an enclosed open space into which the cheese market was moved from the 'New' hall in 1810. (fn. 967) This area was still called the cheese hall in 1972. The sessions court had been converted into offices by 1961. Between 1825 and 1830 iron palisades were placed at the north end of the building. (fn. 968)
In 1809 it was resolved to lease out the 'New' hall. With an unexpected regard for amenities the corporation resolved to preserve its external appearance. (fn. 969) In 1825 the hall was sold (fn. 970) and has since been put to literary and commercial uses. (fn. 971) William Cunnington (II) bought it in 1836 to house his wine and spirit business (fn. 972) and in 1871 his son William (III) erected a clock on the facade. (fn. 973)
A weavers' hall is first mentioned in 1586, when it was described as very ruinous. (fn. 974) The corporation, then its de facto owners, mended it in 1595–7. (fn. 975) Fruitless attempts to let it were made in 1599–1601. (fn. 976) In 1607 it was a seat for county quarter sessions. (fn. 977) In 1614 it was assigned to the three craft guilds and remained to their use until upon their dissolution in 1770 they surrendered it. (fn. 978) In 1707 a common council was held in it. (fn. 979) It possessed a chapel (1586) (fn. 980) with a little room in it (1595), (fn. 981) stairs (1595), (fn. 982) and a buttery (c. 1617). (fn. 983) It seems to have stood on the north side of Wine Street. (fn. 984) The map of 1737–8, however, shows the guildhall in this position (fn. 985) and marks a 'Drapers' Hall' on the other side of the street exactly where the 'New' hall now stands. That hall appears to have covered the guildhall site after that building had been demolished. 'Drapers' Hall' could be another name for the weavers' hall assigned to the craft guilds, which included drapers. The map, however, must not be trusted too far since it assigns at least one improbable street name. (fn. 986)
A town prison is first mentioned in 1556 (fn. 987) and is doubtless 'the ward' to which from 1559 delinquents were committed by the borough court. (fn. 988) By 1581 both bailiffs' and serjeants' wards existed. (fn. 989) The first of these can be traced from 1560, (fn. 990) and in 1643. (fn. 991) was distinguishable from the 'blind house', mentioned from 1584 (fn. 992) until 1737–8. (fn. 993) About 1655 a new prison was built 'at the end' of the market-house or Wool Hall, (fn. 994) but, somewhat unexpectedly, this was 'pulled down' in 1660–1 and the 'old prison' repaired. (fn. 995) In 1737–8 (fn. 996) what is called the 'Mayor's new prison', probably replacing the 'blind house', seems to have stood near the south end of the Wool Hall. It may have been out of use in 1774, for Howard found town prisoners in the bridewell. (fn. 997) When the Town Hall was rebuilt in 1806–8 a cell, which still survived in 1973, was fitted into its southern end.
A gallows was mended in 1596 and 1623 (fn. 998) and new made in 1642. (fn. 999) Its name was long preserved in Gallows Ditch, (fn. 1000) which in 1787–8 was a suicides' graveyard. (fn. 1001)
Apart from such shelter as the Town Hall could provide the corporation had no central offices until 1959 when they moved to Northgate House. (fn. 1002) The town clerk, being until then a part-time officer, worked from his own premises. (fn. 1003)
Seals, Insignia, Records, and Chief Officers.
The first common seal, of which the latten matrix broken in four and soldered together survives, is round, 23/8 in., and depicts the borough arms. (fn. 1004) Legend, black letter: SIGILLUM COMMUNE BURGENSIUM DOMINI REGIS DIVISAR'. Impressions of the seal have not been traced. The matrix has been conjecturally assigned to the 14th or 15th century. (fn. 1005)
The second common seal, of which the bronze matrix survives, is round, 2½ in., and also depicts the borough arms. (fn. 1006) In base '1608', the year of execution. (fn. 1007) Legend, humanistic: SIGILLUM COMUNE MAIORIS ET BURGENSIUM BURGI DOMINI REGIS DE DEVIZES IN COMITATU WILT'. Impressions survive appended to documents of 1748 (fn. 1008) and 1792. (fn. 1009)
The mayor's seal, of which the silver matrix survived until about 1951 but has not since been traced, was round, 15/16 in., and also depicts the borough arms. (fn. 1010) Legend, humanistic: SIGILLUM OFFICII MAIORIS BURGI DOMINE [sic] REGI [sic] DIVISAR'. Round the edges were the words 'Mr. Mathew Allar maior anno do' 1681'. (fn. 1011) Impressions have not been traced. The dating is a puzzle. Kite thought the matrix was struck early in Elizabeth I's reign, (fn. 1012) which the use of 'domine' would support. If he is right, then 1681 must be the year of recasting. A mayor's seal was, however, struck in 1665–6 by James Hughes. (fn. 1013) This was either lost or abandoned in the more distant past or the matrix described above is much later than has been supposed.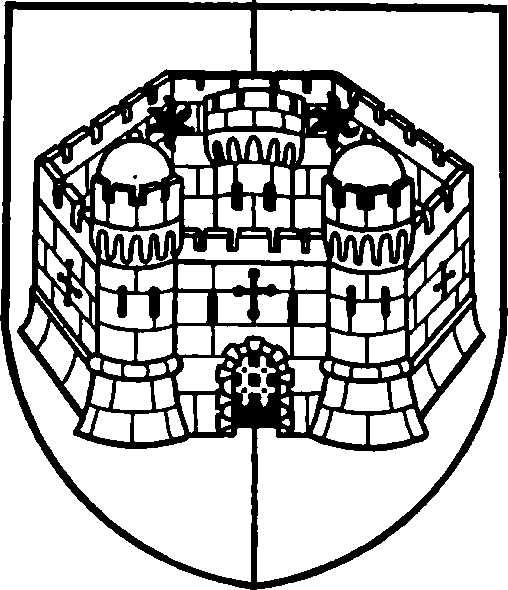 A silver seal was in the list of property to be surrendered by the old to the new mayor in 1660. (fn. 1014) If this was the common seal, the 1608 seal, which is of bronze, must be its replica in base metal.
In 1893 an impress stamp die was substituted for the seals. (fn. 1015) It was still used in 1971.
A mayor's mace existed in 1560 (fn. 1016) and by 1608 there were two, weighing 10 oz. each. (fn. 1017) They were then replaced by two new ones, each weighing nearly 30 oz. (fn. 1018) All or some of the maces were altered in 1625 (fn. 1019) and 1650, (fn. 1020) to adapt them to new regimes. In 1660–1 the present two mayor's maces were made. (fn. 1021) They are silver-gilt, 2 ft. 10½ in. long, chased with roses, thistles, and other floral devices, and divided into lengths by ornate bosses. (fn. 1022)
In 1609 maces were provided for the serjeants. (fn. 1023) These were no doubt the precursors of the two brass-headed constables' staves, which had existed shortly before 1895 and borne a portrait of Queen Anne and the royal arms, the date 1709, and an inscription testifying that they had been presented by John Smith, citizen of London and brazier to William III. (fn. 1024)
A mayoress's mace, originally belonging to the rector, was discovered in St. John's church between 1838 and 1853 and was used by the mayoress, wife of Henry Butcher, its owner, when the foundations of the Corn Exchange were laid in 1857. In 1900 his relict presented it to the corporation. (fn. 1025) It is not hallmarked.
The mayor's gold badge and chain, made by Messrs. T. and J. Bragg, were presented in 1879 by Sir Thomas Bateson, Bt., M.P., and the recorder, rector, town clerk, clerk of the peace, and coroner. (fn. 1026) A replica for the mayoress, on a smaller scale, was acquired in 1952. (fn. 1027)
A silver-gilt loving-cup, 15¼ in. high, hallmarked 1606–7, with 'AB' as the maker's name, was presented in 1620 by the mayor and twelve 'brethren'. (fn. 1028) Known in 1940 and long before as a 'hanap cup', it is customarily carried before the mayor when he goes to church in state. (fn. 1029) A silver punch bowl, hall-marked ?1734–5, and silver ladle, hallmarked 1740–1, both belonging to an obscure body called. 'The Brittox Club', are also among the insignia. (fn. 1030)
Apart from the charters, nearly all the records up to 1900 were transferred to the county record office, Trowbridge, in 1966. (fn. 1031) A list of those dated before 1836 has been published. (fn. 1032) A list of mayors, 1302–1858, was published in 1859, (fn. 1033) and for 1302–1906 in 1908. (fn. 1034) A list from 1302 also hangs in the Town Hall, together with photographs of many ex-mayors since 1850. A list for 1554–1791 was issued in revised form in 1925. (fn. 1035) Numerous additions, especially for the 14th and 15th centuries, can now be made. The names of a few recorders were published in 1859. (fn. 1036)
Parish Government.
In a town which borough government was fairly active the function of the parish officers was pro tanto lessened. Moreover the records, although for St. Mary's parish they are numerous and begin unusually early, are marred by chasms and do not tell a continuous story. (fn. 1037) The two churches always possessed separate sets of parish officers and separate vestries. The churchwardens of St. John's have, so far as is known, always numbered two. By 1762 the practice of accepting the rector's nominee for one of the two offices was prevailing, a custom breached in 1805 but then resumed. It seems that from c. 1814 until 1830 the 'senior' churchwarden was reappointed from year to year.
There were three overseers for St. John's in 1762, one of whom was perhaps paid. In 1814 an 'extra' paid overseer was appointed, whose creation was held soon afterwards to have brought savings to the parish and comfort to the poor. In 1833 there were both a deputy and assistant overseers, the first of whom was paid. The vestry met with fair regularity from 1762. In April of that year the parish officers and eight others attended. In 1830 it was resolved to meet monthly to investigate minutely appeals for aid. This was at a time when the expenses of the poor were high. (fn. 1038)
Between 1798 and 1812 rates were set by twelfths, one or two of such fractions being granted for the year. In 1812 it was said that the then poor-rate, which had stood at 19s. 6d. in the £ in 1803, (fn. 1039) was 'unequal and defective' and a new one was ordered to be devised. After that time fractional calculations cease, and until 1832 rates, when set, are at 6d., 9d., and 1s. in the £, sums which occur with almost equal frequency. In 1822 agricultural land was derated by 12½ per cent and in 1831 by a further 15 per cent, except for the Old Park estate (Alfred Smith), which secured an abatement of 20 per cent.
Two churchwardens or proctors of St. Mary's may be traced from 1340–1. (fn. 1040) In 1398 they are called keepers of church goods. (fn. 1041) Since the church possessed landed property from the 14th century (fn. 1042) the keepers needed a seal (fn. 1043) of which there are a few 16th-century impressions. Between 1573 and 1576 they were chosen by the mayor 'and his brethren'. (fn. 1044) From the mid-17th century it was the practice for each churchwarden to serve two years (fn. 1045) and in 1655 it was settled in vestry that every rector should be empowered to choose one of the old churchwardens as his own warden. (fn. 1046) This practice may not have lasted long. From 1772 the church property was managed by a body of feoffees. (fn. 1047) In 1615 and 1618 there were four overseers, from 1619 only two. (fn. 1048)
A vestry existed from 1655 (fn. 1049) and perhaps from 1637. (fn. 1050) Long before this, however, the parishioners participated in parochial decisions, for in 1378 and in 1421 conveyances were made by the proctors, with the consent of the parish. (fn. 1051) In 1655 the vestry ruled that the churchwardens might not spend more than £2 annually, except on the poor, without the consent of the parish. (fn. 1052)
The story of the Devizes poorhouses, with which the parish officers were naturally concerned, is obscure and patchy. In 1726 St. John's parish was trying to lease a site for a workhouse outside its own boundaries, at Gallows Ditch. (fn. 1053) It is not known whether the attempt succeeded. In 1783 the 'Ark' was being used for this purpose. (fn. 1054) Before 1776 there had also been a workhouse in New Park Street presumably belonging to St. Mary's parish. (fn. 1055) In 1796 the two parishes were united for poor-law purposes under Gilbert's Act (fn. 1056) and decided to buy a workhouse jointly. (fn. 1057) By 1799 Anstie's former factory in New Park Street had been acquired as a 'house of industry' (fn. 1058) but then, (fn. 1059) as in 1802, St. Mary's parish was trying to withdraw from the agreement. (fn. 1060) By 1809 the building had been abandoned (fn. 1061) and in 1817 was sold. (fn. 1062) The two parishes seem then to have parted company. St. John's moved its paupers to Short Street apparently to the alms-house which Sir John Eyles had given to the poor of the parish by 1668. (fn. 1063) By 1826 that was thought to be unsafe. (fn. 1064) Accordingly in 1828 a plot at the junction of Hare and Hounds Street and Southbroom Road was acquired by exchange and a combined alms- and poorhouse erected in 1829, known in 1885 as St. John's Buildings. (fn. 1065) About 1834 there were 24 rooms of which 18 were occupied by paupers. (fn. 1066) The building was not abandoned upon the building of the Union workhouse, (fn. 1067) but was still used in 1901 when it comprised 16 rooms occupied by members of the Old and Eyles almshouse charities, who received no allowance but were relieved. (fn. 1068)
In 1810 the parish officers of St. Mary's sold some timber standing on their lands and therewith bought the site for a poorhouse, which they built. (fn. 1069) It is not known for certain where this stood, but possibly near their Eyles houses in Short Street. In 1828 a combined alms- and poorhouse of 32 rooms was built at New Town in Commercial Road on the south of St. Mary's church, the Eyles's almspeople of St. Mary's being moved there too. (fn. 1070) The parish paupers occupied 24 of the rooms but Eyles's benefaction was commemorated by a tablet on the new building which c. 1834 was said to be occupied as a 'parish poorhouse'. (fn. 1071) After the Union workhouse was built the story of the New Town premises is part of that of the Eyles and St. Mary's almshouses and is traced elsewhere. (fn. 1072)
A Devizes Poor Law Union was formed in 1835 (fn. 1073) and a workhouse built in 1836 (fn. 1074) in Sedgefield Gardens. In 1947 it was renamed St. James's Home (Hospital from 1949) and became an old people's home. (fn. 1075)
Churchwardens' accounts for St. John's exist for 1758–1806 after which year until 1853 they are combined with vestry minutes, which continue, perhaps only quoad sacra, until 1945. (fn. 1076) There are overseers' accounts from 1613 until 1848 with some gaps. (fn. 1077) Churchwardens' accounts for St. Mary's (1499–1734), (fn. 1078) overseers' accounts (1614–1736), (fn. 1079) and vestry minutes (1808, 1833–1928) (fn. 1080) survive. The most significant Nachlass, however, is the parish deeds which are fairly abundant from the 13th century. (fn. 1081)
Public Services.
The streams that flow through the old park can have been of little use as a town water supply. A spring once gushed from the slope which descends from Northgate Street to Station Road. It was called the King's Well from 1595, (fn. 1082) and may originally have helped to feed the castle, though there was a well within the castle walls. (fn. 1083) As late as the 1830s it flowed from a grotto into a walled pond from which water was supplied to Waylen's factory in Northgate Street. When the railway and access road were built, the spring was sealed and now lies below the bed of both. (fn. 1084) It is uncertain whether the watercourse at the north gate, mentioned in 1451, (fn. 1085) is that same spring.
The town has had many wells, often sunk to a depth of more than 90 ft. to penetrate below the Greensand. (fn. 1086) In 1905 a few were still in use, notably one under Wadworth's which survived in 1971. (fn. 1087) In 1702 the well water was held to be bad and attempts were made to pipe a better supply from a spring under Roundway, presumably Mother Anthony's Well. (fn. 1088) Nothing was then done and 27 years later Stukeley commented on the continuing shortage, (fn. 1089) which may thenceforward if not earlier have limited the town's growth.
In 1792 James Sutton offered to build a reservoir near the shambles. The offer was accepted (fn. 1090) and by 1837 such a tank lay below that building. (fn. 1091) Between 1807 (fn. 1092) and 1838 (fn. 1093) vain efforts were made to induce the Canal Company to provide lock water for fire extinguishment and street-watering. By 1839, however, a tank for the latter purpose had been built and another was then under construction. (fn. 1094) One of these was in Couch Lane. (fn. 1095) In 1843, however, supplies were still considered inadequate for fire extinguishment. (fn. 1096) Efforts to improve the supply were made between 1866 and 1868 but were fruitless, the view prevailing that wells were enough. (fn. 1097) By 1877, however, it had become clear that this was wrong and a water-works was begun at Shepherd's Shore in Bishop's Cannings parish. Its history belongs elsewhere. (fn. 1098)
In early days street maintenance, when not provided charitably, (fn. 1099) was a corporation responsibility. 'Waymen' and surveyors existed by the later 16th century. (fn. 1100) In 1614 the waymen were levying a highway rate, managing lands allotted to the highways, and presenting defaulters. (fn. 1101) Digging pits in the streets had been prohibited by 1614 (fn. 1102) and in 1632 frontagers were directed to repair the streets in which they lived; (fn. 1103) the order was repeated with variations in 1641–2. (fn. 1104) Surveyors were still being appointed in 1770. (fn. 1105) It was stated in 1724 that the surface of two main roads through the town was so bad that carriages were often broken when they had crossed the borough boundary. (fn. 1106) The Improvement Commissioners appointed in 1781 included paving among their functions. They were somewhat inactive on this front, but did promise in 1783 that those who paved their frontages should receive allowances. (fn. 1107) In 1784 and 1787 they sought contractors to pave the turnpike roads from Rowde Ford to Shepherd's Shore and from the east end of the town to Redhorn Hill (in Urchfont) in their passage through Devizes. (fn. 1108) The succeeding Improvement Act of 1825 vested the streets in the board and empowered them to pave. (fn. 1109) Their most conspicuous work, however, was in effecting minor alterations in the plan. (fn. 1110)
By 1614 frontagers had become obliged to clean the areas before their doors once a week and after fairs and remove the muck, and the town scavengers (fn. 1111) were to see that this was done and to ensure the cleansing of gutters and ditches. Swine were not to wander. (fn. 1112) The corporation expressed itself in favour of clean streets in 1732, (fn. 1113) but systematic scavenging can be said to date only from 1781, when the Improvement Commissioners, charged to supervise this service, appointed the first paid scavenger. (fn. 1114) For many years the work was carried out by contractors, changing periodically. (fn. 1115) In 1825 the second board seems to have appointed a permanent cleansing inspector. (fn. 1116) In 1791 the town was divided into three scavenging districts (fn. 1117) and in 1794 separate scavengers for the two parishes were chosen. (fn. 1118) In 1785 the public were charged to cleanse the footways beside their houses, (fn. 1119) a requirement that became statutory in 1825. (fn. 1120)
By 1833 the corporation had long maintained a main sewer, (fn. 1121) and the Improvement Commissioners of 1825 were empowered to explore for contaminated water. (fn. 1122) The lack of water, however, already mentioned, impeded the development of good sewerage, since water closets could not be built in any number. (fn. 1123) Although attention was drawn to the situation in 1848, (fn. 1124) it was not until 1869 that a drainage system for the whole town was decreed. (fn. 1125) Deep drainage below the Market Place had been sanctioned four years earlier. (fn. 1126) At first the crude sewage seems to have been discharged into the two streams that traverse the old park. While the northern stream carried it away well enough, the southern one became clogged where it passed under Marsh Lane and aroused protests from the Rural Sanitary authority. (fn. 1127) This led to the construction of a proper sewage works, modelled on that at Oswestry (Salop.), on the north side of the former parkland. It was completed by 1886 (fn. 1128) and extended in 1892 (fn. 1129) and 1895. (fn. 1130) The septic system of disposal was in full operation by 1905. (fn. 1131)
A cemetery at Belvedere was opened in 1879 (fn. 1132) and extended eastwards in 1958. (fn. 1133) A bathing place in pound no. 24 on the canal, behind the secondary school, was constructed in 1878 (fn. 1134) and opened to women in 1890. (fn. 1135) In 1936 it was replaced by a public swimming bath in Colston Road. (fn. 1136)
Devizes was visited by the plague in 1604, 1607, and 1644 (fn. 1137) and by the last year contained a pest house. (fn. 1138) There were small-pox visitations in 1767, 1769, 1785, 1794, 1806, and 1810. Inoculation was being practised by the first year and there were general inoculations in 1785, 1806, and 1820. (fn. 1139) A pest-house stood, c. 1831, on the east side of Pans Lane, (fn. 1140) and is perhaps the same as that mentioned in 1644 and between 1787 and 1791. (fn. 1141) A cholera hospital was provided in 1832 by the local Board of Health which had been set up in the preceding year to contend with the threat from that disease. The board was dissolved in 1833. (fn. 1142) Attempts in 1866 to provide such a hospital anew were defeated, (fn. 1143) but in 1873 an infectious-diseases hospital was built beside the canal just north of the present course of Victoria Road. (fn. 1144) It was transferred from the cottage hospital managers in 1875. (fn. 1145) and enlarged in 1883 (fn. 1146) and 1893. (fn. 1147) Between 1903 and 1911 it moved to a new site in Pans Lane close to what is now Roundway Hospital, (fn. 1148) but by 1956 the building which housed it had become a maternity hospital. (fn. 1149)
In 1832 a dispensary was established in Snuff Street with one resident and a rota of visiting physicians. (fn. 1150) Between 1859 and 1871, when it was called the North Wilts. Dispensary, it had moved to Northgate Street (fn. 1151) and by the next year to Monday Market Street. (fn. 1152) It seems to have maintained a kind of independence in 1879, (fn. 1153) although by 1873 it was in some form combined with the hospital, and served as an out-patients' department. (fn. 1154) It was closed in 1888. (fn. 1155) A cottage hospital in New Park Road was opened in 1872, (fn. 1156) earlier efforts made in 1824 and 1832 to establish a local hospital having failed. (fn. 1157) It was enlarged in 1887, (fn. 1158) c. 1897, (fn. 1159) as jubilee memorials, in 1911, with a benefaction from Alexander Grant Meek, (fn. 1160) in 1921 as a memorial to Edward VII, (fn. 1161) and in 1936, when private wards were provided. (fn. 1162)
In 1815 Richard Trueman was licensed to receive into the Knoll, his home on Dunkirk Hill, a maximum of ten lunatics. (fn. 1163) His daughter married Thomas Phillips, who took over the business and moved his patients before 1839 to a building behind the Old Crown, New Park Street. (fn. 1164) By 1841 the establishment had moved again to Bellevue (fn. 1165) and there it remained until at least 1862, although its licence for pauper patients was withdrawn in 1854, two years after the county lunatic asylum (now Roundway Hospital) had been opened. (fn. 1166) It held 100 patients in 1841 and 156 in 1844, most of whom were paupers. (fn. 1167)
Lighting was one of the responsibilities of the first board of Improvement Commissioners and in the year of their appointment lamp posts were erected throughout the town. (fn. 1168) By 1824 the corporation discussed a plan to light the town by gas, and, favouring it, concluded that a new Improvement Act would be required, with enlarged powers. (fn. 1169) The Act was passed in the next year and the new Commissioners promptly set about promoting a gas supply not only for street-lighting but for private consumption. A site for a gas works beside the canal convenient for unloading fuel, was secured from the wharf company. (fn. 1170) The works was opened in 1827 and by 1858 had been enlarged several times. (fn. 1171) The gas company was taken over on nationalization and about 1955 the gas works was closed. (fn. 1172) Since then gas has been piped into the town from Bath. The gas-works chimney was felled in 1961. (fn. 1173)
The firm of Brown and May began to supply electric light in 1897. (fn. 1174) By an Act of 1904, confirming Board of Trade orders, the corporation were constituted undertakers and mains were laid. (fn. 1175)
Punishments for creating fire hazards were laid down in 1614. (fn. 1176) The borough ordered its first known fire engine in 1641. (fn. 1177) In 1731 it purchased one of Richard Newsham's. (fn. 1178) In 1825 the second body of Improvement Commissioners tried to secure a proper supply of water for fire-fighting; they drew up regulations for stowing and mending the engine and provided fire-fighting appliances to be kept in the shambles. Master bricklayers and carpenters were to attend fires with axes and act as special constables. (fn. 1179) There were still complaints about a lack of water in 1843 (fn. 1180) when a new fire engine was supplied. (fn. 1181) A fire brigade was established in 1868 (fn. 1182) and reorganized in 1886. (fn. 1183) From 1885 (fn. 1184) until c. 1962 the engine house stood at the west end of Short Street, but by 1927 the engine had been moved to Estcourt Street. (fn. 1185) In 1967 a new station was built by the county council, in opposition to local opinion, on the south side of Heathcote House. (fn. 1186)
From the 16th century there was a formidable array of peace officers. Headed by the constables, they included bailiffs, serjeants-at-mace, and 'aldermen', all of whom were in some way involved under the by-laws of 1614. Arresting and imprisoning vagabonds and others, presenting offenders, especially the drunken and unlawful gamesters, and attendance upon the courts were among their functions. In addition all inhabitants were to store in their shops and other places such arms as might be needed to keep the peace and in theory they were, under the constables' superintendence, to keep watch. (fn. 1187) A regulation of 1642 demanded that for a limited period all who paid the poor rate should act as or find wardsmen and watchmen, four of the former to be on duty by day and eight by night. (fn. 1188) The duty of watch and ward was abolished in 1781. (fn. 1189) The first Improvement Commissioners were among other matters to superintend the watching of the borough and were given power to correct a long list of nuisances. (fn. 1190) They at once appointed four paid night watchmen to that end. (fn. 1191) The men were illdisciplined. (fn. 1192) A superintendent was appointed in 1787 no doubt to check their behaviour, (fn. 1193) but misconduct was still reported in 1795. (fn. 1194) The ineffectiveness of the watchmen led to the formation of the Association for preventing Felony and other Offences. This was in existence by 1787 and remained so until at least 1793. It was succeeded in 1797 by the Devizes Prosecution Society which held meetings until 1867. It maintained a membership for some (probably a social) purpose until 1887 and a nominal existence until 1920. A competing body, the Devizes Mutual Protection Society, was formed in 1836. All three societies extended their membership to surrounding villages. (fn. 1195)
The second body of Improvement Commissioners, 1825, were required to watch the town as their predecessors had been. (fn. 1196) They were at once impressed by the insufficiency of the police. This is not surprising since the regular appointment of watchmen had evidently lapsed. Four men were appointed in 1826 to work under the constable, and dissolute wanderers were placed under stricter control. (fn. 1197) As before, however, there were cases of indiscipline, (fn. 1198) and a new regulation of 1829 required the night constable, as he was now called, to patrol the town four times each night and report daily to the high constables. (fn. 1199)
As soon as the Municipal Corporations Act, 1835, had transferred policing to the reformed corporation, the new watch committee informed the Home Office on the state of the police. Under the high (here called chief) constables there were four policemen, a night constable, and four constables acting as watchmen. By 1839 these last four seem not to have existed, but there were 30 special constables. (fn. 1200) In 1835 the only station house was the night constable's house in the Brittox. The policemen were normally only on duty on market and fair days and on Sunday afternoons, but the night watchmen patrolled regularly. Shortly afterwards a single policeman was put in uniform and expected to be on duty six days a week. (fn. 1201) The watchmen continued until the whole Devizes force was amalgamated with the county constabulary in 1847. (fn. 1202)
The police station was in the old bridewell from c. 1836 (fn. 1203) until it was moved between 1855 and 1859 to the Town Hall. (fn. 1204) It was in the Assize Courts from 1937 (fn. 1205) and in Barford House, St. John's Street, the former post office, from 1969. (fn. 1206)
A postal service in Devizes is first recorded in 1674 and a postmaster in 1675. (fn. 1207) In 1847 the post office stood at no. 44 Market Place where it remained until 1880. It was then successively at no. 39 (1881–7) and no. 24 (1888–1921). (fn. 1208) In 1921 it was moved to Barford House, (fn. 1209) St. John's Street, and thence in 1968 (fn. 1210) to the junction of Sheep and Maryport Streets, where it forms part of a block of offices consisting additionally of the local branches of the Departments of Health and Social Security and Employment and the County Court offices.
The Constituency.
The borough of Devizes was first summoned to Parliament in 1295. (fn. 1211) Out of the next 37 Parliaments to which boroughs were summoned and for which returns survive it was summoned to twelve. From 1331–2 until 1362, a period of decline, (fn. 1212) it was not summoned at all. Of the 57 Parliaments, similarly defined, between 1363 and 1449 it was summoned to all but five. It was not summoned in 1459 or 1460. Afterwards, except in 1553, it was never omitted. In the first Protectorate Parliament of 1654 it was summoned with Salisbury and Marlborough alone, (fn. 1213) a reflection of the true significance of Wiltshire towns at this time. Except in the first Parliament of 1384 (fn. 1214) and in 1654, (fn. 1215) it was represented by two members until 1867. It then returned one until in 1885 it was merged with the Devizes division of Wiltshire. (fn. 1216)
The return was made by the constable of the castle in 1322. (fn. 1217) It has been said that in 1510–11 representatives were chosen in the county court. (fn. 1218) In 1593, (fn. 1219) and so far as is known at all other times, returns were made by the mayor and burgesses.
The uncertain element in the constitution was the body of burgesses, who were by charter unlimited in number. What looks like an attempt by the 'popular' element to contest the mayor's return in 1660 does not seem to have pursued. (fn. 1220) That element, however, apparently swayed the election of 1679. (fn. 1221) On petition the governing body's influence was reestablished at the election to the Convention in 1688–9 (fn. 1222) and in 1697 the number of free burgesses was cut down. (fn. 1223)
Over the years 1705–14 further election disputes troubled the peace of the town. On the death of a Whig member in 1706 the Tory recorder tried to secure the return of a Tory by alleging that the election precept had been addressed to a false mayor and by inciting to riot. The rioters were prosecuted, with Government support, and a Whig returned. In 1708 Tories again alleged that returns had been made by a false mayor. The House of Commons compromised by declaring both a Whig and a Tory elected. At the elections of 1710 and 1714 Tories secured both seats but on the second occasion attempts were made to unseat them. The disputes were characterized by each party trying to elect its own supporters as capital burgesses, forcing or persuading opponents to absent themselves from the council, and obstructing efforts to fill its vacancies. (fn. 1224)
As shown elsewhere, (fn. 1225) the corporation and therefore the electorate steadily declined in numbers from the end of the 17th century so that for the period 1715–54 the electorate could not unjustly be called 'a narrow self-co-opting oligarchy'. (fn. 1226) As Oldfield cynically remarked in 1816, 'care is taken not to let the number of burgesses exceed that of the corporation who creates them'. (fn. 1227) The estimates, however, of the size of the constituency, both at that time (32) and in the ensuing 35 years (c. 30), seem too low. (fn. 1228) The statement made in 1816 that the voters numbered about 50 (fn. 1229) is, on the other hand, probably too high.
Although men who were not townsmen were beginning to sit in the 15th century, (fn. 1230) the constituency was never in 'carpet-baggers" hands. No doubt the gentry were increasingly returned, but at least one member in each Parliament, through residence just outside or near the borough, maintained the local connexion. (fn. 1231) In the 18th century large-scale clothiers dominated the constituency, but the local connexion continued to be preserved by the same means. (fn. 1232) Only John Pearse (M.P. 1818–32), for long a director of the Bank of England and prosperous in the insurance world, was an interloper. Though the owner of an estate at Chilton Foliat, (fn. 1233) he was a stranger to the town and twice had to fight election contests. T. H. S. Sotheron Estcourt, of New Park, who sat 1835–44, perpetuated the older tradition that at least one seat should be filled by a local gentleman.
During the 18th century the members were supporters of government. (fn. 1234) In 1831 the representatives in Parliament, like the corporation, were opposed to Parliamentary reform and both members voted against this Bill. (fn. 1235) After 1832 both parties were represented for a while, (fn. 1236) but by 1841 the constituency had gone Tory and so remained for the rest of its existence. (fn. 1237)