Pages 176-178
Magna Britannia: Volume 4, Cumberland. Originally published by T Cadell and W Davies, London, 1816.
This free content was digitised by double rekeying. All rights reserved.
ADDITIONS AND CORRECTIONS.
GENERAL HISTORY.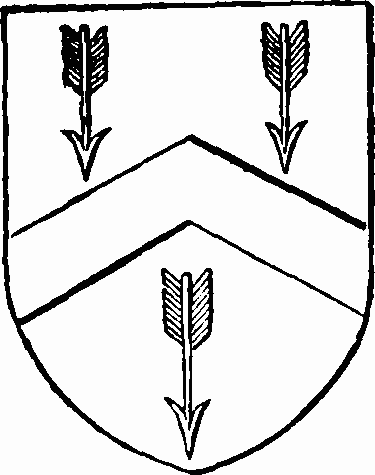 P. lxxxvi. Gaskarth of Hill-top. The Reverend John Gaskarth, the last of this family who had been settled for many generations at Hilltop in the parish of Crosthwaite, died in 1813. The Countess of Suffolk is the representative of this family.
Arms: — Or, a chevron Sable, between three arrows, proper.
Crest: — A goat's head erased, Sable, armed, Or.
P. lxxxvi. and p. 127. of the Parochial History. John Bacon, Esq. died in February 1816. The Hetheringtons were not of Bletton, but of Kingfield-mount, and Berwickstone in Kirklinton.
PAROCHIAL HISTORY.
P. 9. Harby-brow was sold by Francis Highmore to the Blencowes, 5 Jac. I. (fn. n1)
P. 10. Mr. Bradshaw died in January 1816.
P. 12. Liddell's strength appears to have been a work of much more ancient date than the time of the Stotevilles. See the account of Roman stations.
P. 20. The manors of Kirkby-Begog, and Sandwith, are part of the endowment of St. Bees school. In the account of the revenues of this school, l. 23. of this page, for 20s. read 20l.
P. 30. The name of Bowness was formerly written Boulness.
P. 34. The tithes of Dovenby as well as those of Papcastle belong to Mr. Dykes.
P. 44. In the chapel-yard at Lorton is a Yew-tree, the trunk of which is 27 feet in circumference.
P. 77. Mr. Fawcett died in February 1816.
P. 84. For the exact height of Skiddaw, see noted p. ciii.
P. 100. Sir Philip Musgrave came of age in July 1815.
P. 105. The ancient spelling of the parish and barony of Greystock was Greystoke, which mode of spelling was adopted by the late Duke, who died in December 1815. By His Grace's will, Greystoke castle and manor, and his other Cumberland estates, (see p. 109. 142, &c.) were bequeathed to Henry Howard Molineux, Esq. M. P., and his issue, with divers remainders. (fn. n2)
P. 107. The possessor of the Hutton-john estate spells his name Hudleston, as in p. lxxiv. See also p. 136.
P. 133. See a more scientific account of the Gilsland-Spa water, p. cxvi. from Dr. Clanny's late publication.
GENERAL HISTORY.
P. cxxxiii. note (b). John Warburton, Esq. Somerset Herald, published in the year 1753, a work in quarto, entitled "Vallum Romanum," containing an account of the several stations and plates of the altars and inscribed stones found in them; but there is little in it of importance, which is not to be found in Horsley's Britannia Romana; and indeed the plates are merely copies of those in Horsley's work, on a reduced scale.
FURTHER ADDITIONS AND CORRECTIONS.
P. lxxvi. We were assured by a communication from the family in 1819, that we had been misinformed as to Mr. Hugh Patrickson being the representative of the ancient family of that name, which was then represented by Mr. William Patrickson, of Crosby upon Eden, as descended from William, the eldest son of Hugh Patrickson, Esq., of Stanwix, who died in 1711.
P. 78. Dr. John Thomas, Bishop of Rochester, who died in 1793, was a native of Carlisle, and educated at the Grammar-school in that city.
P. 135. In the General Biographical Dictionary, Dr. Caleb Threlkeld is said to have been born, May 31. 1676, at Keiberg, in the parish of Kirk Oswald.
P. 147. Dr. Hugh Todd, vicar of Penrith, was born, in 1658, at Blencowe. He was author of a Description of Sweden, in folio; the Life of Phocion; Papers in the Philosophical Transactions, &c. &c.