Pages 267-288
Historical Collections: Or, An Exact Account of the Proceedings of the Four Last Parliaments of Q. Elizabeth. Originally published by T. Basset, W. Crooke, and W. Cademan, London, 1680.
This free content was digitised by double rekeying. All rights reserved.
December 1st - 5th
Decemb. 1. Tuesday
On Decemb. 1. being Tuesday, The Bill for Dreining the Fens, Committed.
December 1.
The Bill for Explanation of the Statute of 8 Reginœ, touching Hats and Caps, brought in with Amendments.
The Bill to avoid Idleness, and to set the Poor on Work.
The Bill of Llandouerer was Read; and it was put to the Question; I stood up to speak against it, according to a Note given me by Mr. John Stephens, an Honest young Gentleman of Lincolns-Inn. The Effect thereof, is:
At the Parliament 27 Hen. 8. Cap. 26. the Shires of Wales were Divided, and the Land of Lour limited in Pembrook-shire. At the Parliament 34 Hen. 8. Cap. 28. Caustiffan, Usterloys, and Laughern, by the same former Act being in Pembrook-shire, were by the said last Act appointed in Carmarthen: Since which time, the Land of Lour hath been reputed in Carmarthen-shire. William Phillips of Picton, seized of the Lands of Lour; and having Issue two Daughters, Elizabeth being Marryed to George Owen Esquire, and Mary to Alban Stepneth Esquire; the said George and Alban, without the Consent of their Wives, and by the Constraint of Sir John Parrot Knight, levied a Fine to Morgon Phillips, of the said Land of Lour, in Carmarthen-shire; whereas it is in Pembrooke-shire: So that the intent of the Bill Preferred by John Phillips (he seeing his Estate void) is to strengthen his Estate, and to over-through the Right, Title and Interest of the said George. Which being shewed to the House, and put to the Question, the greater Voice was, No, No, No, and so the Bill was Rejected.
A Bill against Swearing.
Amendments in the Bill against Blasphemous and Usual Swearing, was Read, and ordered to be ingrossed. To this Bill
Mr. Glascock speaks to it.
Mr. Glascock spake and said: Man is made of two Parts, a Soul and a Body; and there are two Governments, one Imperial, the other Sacerdotal; the First belonging to the Common-wealth, the Other to the Church.
'Swearing is a thing Moral, and toucheth the Soul; and therefore fitter to be spoken of in a Pulpit than a Parliament. If the God of Abraham, Isaac, and Jacob hath sworn, That his Plague, shall not depart from the House of the Swearer, Why should not we seek to suppress this Vice, which brings a plague which breeds Mortality, that breeds Destruction, Desolation and utter Ruin of the Common-Wealth?
'If He forbid us to Swear, and we fear not his Commandments, Think you a Penalty of Ten Shillings, as is here set down, will make us refrain this Iniquity? I may speak of this Bill, as a Painter which made a most Artificial Table of the Waves of the Sea, so Lively, that to the Judgment it seemed the very Sea. Another Painter, in the same Table, Painted a Tree, so Lively, as it might be thought it were growing out of the Sea: There grew a Question, Which was the most Curious Work-manship; and the Deciding of this Controversie was referred to the Judgment of a third Skilfull Painter; who gave his Judgment of the Tree, thus: O valde bene! sed hic non erat locus.
'So may I say of this Bill: It is as hard for this Penalty to restrain this Sin, as it is for Religion to spring out of the Common-Law, and to take Effect. Aristotle faith, That a Man may be Bonus Civis, and yet not Bonus Vir. And though I abhor the Sin, yet I deny net, but the Sinner may be a good Member. Moses when he saw God, could but see his BackParts only; and no Man ever saw more: But these Snearers Swear by all his Parts so perfectly, as if they had seen Him all over.
He gives the Justices of the Peace in the Country, a severe Lalh.
'Philip King of France made a Law, That the Swearer should be Drowned. Another Law was made, That a certain Sum should be paid presently, so seen as he had Sworn, or else the Swearer to lose his Head. We use so much Lenity in our Law, as we had as good make no Law. For we give a Penalty, and to be taken upon Conviction before a Justice of Peace: Here's wise stuff! First, Mark what a Justice of Peace is, and we shall easily find a Cap in our Law. A Justice of Peace is a Living Creature, that for half a Dozen of Chickens will Dispence with a whole Dozen of Penal Statutes: We Search and Ingross; they retail. These be the Basket-Justices, of whom the Tale may be Justified, of a Justice whom I know, to whom one of his Poor Nighbours coming, said: Sir, I am very highly Rated in the subsidy-Book; I dobeseech you to help me. To whom he answer'd, I knew thee not. Not me? (quoth the Countryman) Why, your Worship had my Team, and mine Oxen such a Day; and I have been ever at your worship's Service. Have you so? (quoth the Justice) I never remember I had any such Matter; not so much as a Sheeps Tail. So, unless you offer Sacrifice unto these Idol-Justices, of Sheep and Oxen, they know you not. If a Warrant come from the Lords of the Council to Levy a Hundred Men, he will Levy Two Hundred: And, what with Chopping in and Crossing cut, he will gain a Hundred Pounds by the Bargain. Nay, if he be to send forth a Warrant upon a Mans Request, to have any fetch't in upon Sufpicion of Felony, or the like, he will write you the Warrant himself; and you must put Two Shillings in his Pocket, as his Clerk's Fee, (when, God knows, he keeps but two or three Hindes) for his better Maintenance.
'Why, we have had here Five Bills: One against Swearing, another for Going to Church, Good Ale, Drunkenness, and — This is as good to them as a Subsidy, and Two Fifteens. Only in that Point I mislike the Bill; for the rest, I could wish it good Passage.
Sir Francis Hastings.
Sir Francis Hastings, amongst other Speeches in this Bill said: That such Justices were well worthy to be locked up in an Ambry: But he wished, That All might not be Censured for one evil One; who though be neglected both the Care of Conscience and Country, which he should not do; yet doubtless many did not so, as being touched in Conscience to remember, That our long Peace should make us carefull to please Him, in doing Justice, that had preserved us, and was the Author of our Peace: even God himself. So the Bill was put to the Question, and Order'd to be Ingrossed.
Mr. Wiseman moves for a Parliament-Collection.
Mr. Wiseman moved the House, to remember two things: One that it had been an ancient Custom in Parliament, sometimes to call over the House; which was not yet done. The Other, That where heretofore a Collection had been used for the Poor; That those which went out of the Town before the Parliament ended, would ask Leave of the Speaker, and pay his Money.
Sir Edward Hobby said, 'The Gentleman that last spake, Moved you: but I would Remove you a little further. May it please you, It hath been a most Laudable Usage, That some Contribution or Collection should be made amongst us in pios usus. And I pray you let us not forget our Parliamental Charity. Every Knight paid Ten Shillings, and every Burgess Five Shillings, to be thus disposed of: part of the Whole to the Minister, part to the Servants here, and part to the Poor; the rest at you disposements. The last time our Charity ransomed a Prisoner, for his Father's good Desert. The last time Sir Robert wroth, and Mr. Fettyplace were Collectors. It rests in you, either to appoint them now, or choose others.
Mr. Fettyplace shews how the last was disposed of.
Mr. Fettyplace said: 'It is true, Mr. Speaker, I was Collector the last time, and there was paid out of the Money Collected, to the Minister Ten Pounds, to the Serjeant Thirty Pounds, to Mr. John Leveson, for the Redemption of Mr. Fox's Son, that made the Book of Martyrs, Thirty Pounds. There was Money given to Seven Prisons: the two Compters, Ludgate, and Newgate in London, to two in Southwark, and one in Westminster. How old the Custom is, I know not, but how good it is, I know. For my own part, having once undergone that Service already; I humbly pray that it would please you to appoint another.
Mr. Tate said: Charity proceeding from Conscience, and not from Custom, breeds Obedience to God, and pleaseth God: and so went on, and spake for a Town in his Country, lately Burnt; That it would please the House to contribute somewhat to the Poor's loss there.
Mr. Roger Downs, brought in the Bill for Ratlesdale with some Amendments.
The Bill for Assurance of a Joynture to Lucy Countess of Bedford, being Ingrossed, passed the House; and was sent up to the Lords.
A Bill for the Denization of certain Persons, viz. William Mil let, Ann Pope, George Chambers, Peter Eaton, and Nicholas Tooley, being Ingrossed, passed the House; and was likewise sent up to the Lords with the other.
The Bill for Confirmation of divers Letters-Patents, made by Edw. 6. to Sir Edward Seymor Knight, his Grand-Father; being Ingrossed, passed, and was sent to the Lords.
The Bill for the better Observation of certain Orders in the Exchecquer, Ingrossed, and passed, and sent up to the Lords.
The Bill for Avoiding of trisling Suits, being Ingrossed and passed, was sent to the Lords.
Sir Robert wroth said; 'Mr. Speaker, The Use hath been, That the general Bills should be first Read, and then the private, and they that carry them, to give some brief Commendation of them.
Mr. Speaker said: who shall carry these Bills? And all desired, That Mr. Comptroller, and Mr. Secretary Hobart, would be pleased to present them.
Sir Walter Rawleigh brought in the Bill for Shop-Books, with some Amendments. One was in the Title; for that it was thought to be an Imputation to Merchants.
And another thing I would move the House in, he said, and that is, 'That there might be a Proviso for Sums under Five Pounds. And because the greater part of the Committee were against it; I thought fit to move it here. And all the House cried, No.
Mr. Tate brought in the Bill touching Sir Anthony Maney, to which Mr. Johnson of Grays-Inn excepted; and shewed, That his wife was a Maney, and though himself were far off in Remainder, yet he desired the House would be pleased to except his Right, for (said he) Nemo sapit qui sibi non sapit. And therefore I presume to speak for my self. And I hope the House will not give passage to the Bill.
Mr. Boyes shewed, He was so far off, as at least in the Seventeenth Degree; and so the House called to the Question, whether it should pass? And all cried, I, I, I.
Mr. Davis moves in the Bill for the Painter-stainers against the Plaisterers.
Mr. Davis brought in a Bill, for the Painter-Stainers, for the remedy of certain Abuses done by the Plaisterers, to the prejudice of that Company. He shewed, 'That this Bill was preferred the last Parliament, and, upon special Suit of the Citizens of London of this House, the Bill was let Slip, and a promise made, That the Lord Mayor should finally end it betwixt the two Companies. But after the same Parliament was done, the Plaisterers went from their words, so now the poor Men complain to you for Redress. And since the beginning of this Parliament, the Plaisterers are contented to enter into Bond; but they will Break that too, no doubt, being but of small value: And the Painter's Trade, if it be not helped by us, will go down: which is the finest Trade in the World; For, Courtiers, Knights, Lords, Earls, Kings, yea Emperours have used it. They only desire to Work in Oyl, as a thing incident to their Trade, to make Pictures by the Life, to draw Armory, and Paint in Glass-work, Houseing, and the like. Now if their be One Hundred Apprentices, not Four come to the perfection of Painting by the Life, and all their Trade and Gain in the other things, is by the Plaisterers now usurped, who are only to meddle with Loame, Morter, and the like, yet the Painter-stainers have given them leave to use their Four Principal Colours, &c.
Mr. Spicer Seconds it.
Mr. Spicer said: As I wish no Man should meddle with anothers business, so I wish that no Trade should meddle one with anothers Mysteries: I know the Colours belong to the Painters, the gross and ground-work to Plaisterers; and briefly Mr. Speaker, Quam quisque nôrit artem in hac se exerceat.
The Bill Ordered to be Ingrossed.
So it was put to the Question for Ingrossing, and all cried, I, I, I.
The Amendments in the Bill for Avoiding of double payment of Debts upon Shop-Books, were Read.
Mr. Beeston about Book-Debts.
Mr. Beeston shewed, how good this Bill would be to keep Young Men from running too far in Debt, and avoiding double Payment. He gave an Example of a Mercer, That gave a Piece of Velvet for a Kindness done; but dying Sixteen Years after the Delivery, the Executor of this Man sued the Gentleman. He desired to see the Book; and there was Entered, Delivered such a Day, to such a Man, so Much. The Gentleman advised with Councel, what to do: They told him, No Remedy, but to Wage his Law. The Manner thereof being told him, rather than he would have his Credit drawn in Question, he paid it. He further said, They have two kind of Books; the one where the Particulars be, and that upon Payment, is lightly Crossed: The other General, where the Gross Sum is; and that is called, The Book Dormant: Out of which, if you see not your Self Crossed, perhaps you, or your Executors may pay for it Twenty Years after.
It was put to the Question; and the House being Divided, the I, I, I, had 154. and the Noes 88. So the I, I, I, got it by 66.
Mr. Speaker gives an Account of the Queens Speech.
Mr. Speaker said: First, I am by Her Majesty's Commission, to make Report unto you of that Notable and Excellent Speech, which Her Majesty delivered. I shall deliver unto You, but a Shadow of that Substance: But I greatly Rejoyce, that so many were there present, who are well able to supply to others the True Report of Her Majesty's Speech.
'It pleased Her Majesty to shew, In what gracious sort She accepted our Loyalty. She said, She Rejoyced not so much to be a Queen, as to be a Queen over so Thankful a People; and that God had made Her a Means to save us from Shame, Tyranny, and Oppression. She did Accept of our intended Present, which (she said) manifested our Love and Loyalty; most graciously affirming, That She was never any greedy Griper, or fast Holder; and what We did present, She would not hoard up; but Our Eyes should see the Bestowing of it.
'For the Thanks which were yielded Her, for Her great Regard of Us, She willed me to return Her Thanks to You most Graciously; and to tell You, That Her Heart never inclined to pass any Grant, but upon Suggestion that it was for the Good of Her Subjects; and now that the Contrary appeared, She took it Graciously, that the Knowledg thereof came from Her Subjects.
'She said: She ever set the last Judgment before Her Eyes; and never Thought arose in Her, but for the Good of Her People. If Her Grants were abused to their Hurts, it was against Her will; and She hoped, God would not lay their Culps and Offences to Her Charge, and the Principal Members not touched. And had it not been for these Her good Subjects, She had fallen from Lapse into Error.
'Those that did speak against them, She thought spake out of no Spleen, or Displeasure to the Grants; but to deliver the Grief of their Hearts, which above any Earthly Treasure She respected.
'She said: She was not allured with the Royal Authority of a KING, neither did She Attribute any thing to Her Self; but all to the Glory of GOD. She said: The Cares and Troubles of a Crown, are known only to them that wear it: And were it not more for Conscience-sake, than any Desire or want of Disposition in Her, these Patentees should not escape without Condigne Punishment. She desired not to Reign longer, than that Her Government and Reign should be for our Good. She said: we might well have a Prince of more wisdome and Sufficiency; but of more Love and Affection we should never have.
'Her Majesty delivered a Commandment to Mr. Comptroller, and Mr. Secretary, That the Gentlemen of the Country should be brought to Kiss Her Hand, before they departed.
The Amendments in the Bill of Painting, were Read; and Mr. Lythe stood up, and said: Mr. Speaker, we have been troubled with two P, P's. this Parliament; that is, The Painters, and the Plaisterers: Methinks, a Third P. would do very well; and that is, Put it out of Doors.
Mr. Davies said: Let me add the next Letter, Q. To end this Controversie, I pray let it be put to the Question; or else one of his P's. that it may be Passed.
The Bill touching Perjury and Subornation of Perjury, was Read and Committed: The Place of Meeting to be at the Middle-Temple-Hall, and the Time, Thursday in the Afternoon.
Wednesday, Decemb. 2.
On Wednesday, Decemb. 2. A Bill for certain Orders amongst Water-men.
A Bill for Explanation of the Statute 23 Regine, touching Recusants, was Read and Committed: The Place of Meeting to be in the Court of wards; and the Time, to Morrow in the Morning.
A Bill to prohibit Transportation of Iron-Ordnance, beyond-Seas.
A Bill to secure the Patronage of Rotharston to Thomas Venables, Esquire.
Mr. Francis Moore brought in a Bill, for Confirmation of a Charter of King Edward the Sixth, to the City of London, touching St. Bartholomews-Bridewel, and St. Thomas Apostles: It was put to the Question; and, after Commitment, ordered to be Ingrossed.
A Bill for the Amending of a Common-Road-Way, called Double-Sole-Green, between Kentish-Town, and the City of London.
A Bill to about Weights and Measures.
A Bill to Reform the Abuses in Weights and Measures, by the Default of the Clerk of the Market, and other Officers, Read: To which,—
Mr. Fretswick speaks to it.
Mr. Fretswick, Knight of Darby-shire, spake, and said: In that I speak being least worthy, I hope it will be deemed to proceed from Affection, not Presumption. Besides, I have learnt it for a Rule in this House: It is better to venture Credit, than Conscience.
There are Three things to be considered in this Bill; The Inconvenience, the Necessity of the Remedy, and the Conveniency of Punishment. For the Inconveniency; no Man but knows it, who knows the State of his Country: In Mine, there is nothing more generally complained of, than the Inequality of Measures. The Rich have two Measures; with One he Buyes, and Ingrosseth Corn in the Country; that's the Greater: with the Other he Retails it at Home, to his poor Neighbours; that's the Lesser. This is the great and just Complaint of All.
So, after many other Matters moved upon the Statutes, the Bill was Committed: The Time of Meeting, appointed on Saturday in the Afternoon, in this House.
A Bill for more diligent Resort to Church.
The Bill for more Diligent Resort to Churches on Sundayes, was Read.
Mr. Owen against it.
Mr. Roger Owen spake to it, and said: That he misliked the Bill, for Two Respects: The One, for the Penalty; the Other, in respect of the Party punishing: This is the Justice.
For the First: The Penalty is Twelve Pence. It is well known, the poorest Recusant in England, as well as the Rich, ought to pay his Twenty Pounds; and for want of Lands and Goods, his Body is Lyable. And therefore, we shall doubly pinch him; which is against the Law.
For the Other: Touching the Justice, I think it too great a Trouble, and they already are loaden with a Number of Penal Statutes; yea, a whole Alphabet, as appears by Hussey, in the time of Henry the Seventh. And this is so obvious, that a Justice of Peace his House, will be like a Quarter-Sessions, with the Multitude of these Complaints.
I think also, it is an Infringment of Magna Charta; for That gives Tryal per Pares; but This, by Two Witnesses, before a Justice of Peace. And by this Statute, if a Justice of Peace come into the Quarter-Sessions, and say, It is a good Oath, this is as good as an Indictment. Therefore, for my part, away with the Bill.
Sir Francis Hastings opposes him.
Sir Francis Hastings said: I never in my Life before, heard Justices of the Peace Taxed in this Sort: For ought I know, Justices of Peace are Men of Quality, Honesty, Experience, and Justice. I would ask the Gentleman that last spake, but Two Questions: The First, whether he would have any Penalty at all Inflicted? The Second, If in the First Statute, or in This, an easier way for the Levying of this Twelve Pence, can be? If he deny the First, I know his Scope; if the Second, no Man but himself will deny it. And to speak so in Both, is neither Gravely, Religiously, nor Rightly spoken.
And therefore, for God's, the Queen's, and the Country's sake, I beg the Bill may be Committed.
Sir Cary Reynolds for the Bill.
Sir Cary Reynolds said: 'The Sabbath is ordained for Four Causes. First, To Meditate on the Omnipotency of God. Secondly, To Assemble our selves together, to give God Thanks. Thirdly, That we might thereby be the better enabled to follow our own Affairs. Fourthly, That we might Hallow that Day, and Sanctifie it.
'King James the Fourth of Scotland, in the Year 1512. and King James the Sixth, in the Year 1579. or 1597. did Erect, and Ratifie a Law, That whosoever kept either Fair, or Market upon the Sabbath, that his Goods should be presently given to the Poor. A Man gathering but a few Sticks on that Day, was stoned to Death, because that was thought to be a Prophanation of the Sabbath. In France, a Woman restraining to Sanctifie the Sabbath, Fire appeared in the Air unto her; this moved her not: It came the second time unto her House; and yet this moved her not: It came the third time, and devoured all that ever she had, but a little Child in the Cradle.
'But, to come nearer our selves: In the Year 1583. the House of Paris Garden fell down, as they were at the BearBaiting, Jan. 23. on a Sunday, and Four Hundred Persons sore Crushed; yet by God's Mercy, only Eight were Slain outright.
'I would be a Suitor to the Honourable Persons that sits about the Chair, That this Brutish Exercise may be used on some other Day, and not the Sabbath; which I wish with my Heart, may be observed: And I doubt not, but great Reformation will come, if this Bill doth but Pass. To the better effecting whereof, I humbly pray, That if there be Imperfections in it, it may be Committed.
Sir George Moore for it.
Sir George Moore said: 'I have read, That the Tongue of a Man is so tyed in his Mouth, that it will Stir still. It is tyed deep in the Stomack with certain Strings, which reach to the Heart; to this end, That what the Heart doth offer, the Tongue may utter; what the Heart thinketh, the Tongue may speak. This I know to be true, because I find in the Word of Truth, [Out of the Abundance of the Heart, the Mouth speaketh.] For the Gentleman that inveighs so much against Justices, it may proceed out of the Corruption of his Heart; However, I mean not to search it, or answer him: Only, I turn him to Solomon, and mean to answer him with Silence.
'Without Going to Church, or Doing Christians Duties, we cannot be Religious; and by Religion we learn both our Duties to God, and the Queen. In doing our Duty to God, we shall be the better able to do our Duty to our Prince; and the word biddeth us, That we should give unto God, that which is due unto God. Et Cœsari quæ sunt Cœsaris.
'Amongst many Laws which we have, we have none for Constraint of God's Service: I say none, though one were made primo Reginœ; because that Law is no Law, which takes no Force; for Executio Legis vita Legis.
'Then let not us give such Cause of Comfort to our Adversaries; that having drawn a Bill in Question for the Service of our God, we should stand so much in questioning the same. Once a Month coming to Church, excuses us from the Danger of the Law, but not from the Commandment of God, who faith, Thou shalt Sanctifie the Sabbath-Day; that is, every Sabbath.
'This Bill ties the Subject to so much, and no more; which being agreeable to the Law of God, and the Rule of Policy, I see no Reason we should stand so strictly in giving it a Commitment.
Mr. Bond against the Bill.
Mr. Bond said: 'I wish the Sabbath to be Sanctified, according to the precise Rule of God's Commandment: But I wish that St. Augustine's Rule may be observed in the Manner; Non jubendo, sed docendo, magis monendo quàm minando.
'I like not that such Power should be given to the Justices of Peace; for, Who almost are not grieved at the Luxuriant Authority of Justices of Peace? By the Statute of 1 Ed. 3. they must be good Men and Lawful; no Maintainers of Evil, but Moderate in Execution of Laws. For Magistrates are Men, and Men have alwayes attending on them two Ministers, Libido & Iracundia. Men of this Nature, do subjugate the Free Subject: Clerks can do much, Children more, and Wives most.
'It is dangerous therefore, to give Authority in so dangerous a thing as this; which I hold worth your second Thoughts, Quœ solent esse Prudentiores.
'Her Majesty, all the Time of Her Reign, hath been Clement, Gracious, Meek, and Merciful; yea, choosing rather Delinquere, I know not how to term it, in Lenity, but not in Cruelty. But by this Statute, there is a Constraint to come to Divine Service; and for Neglect, all must pay, Plectentur Achivi. The Poor Commonalty, (whose Strength and Quietness, is the Strength and Quietness of us all) he only shall be Punished, he Vexed. For, will any think, that a Justice of Peace will contest with so good a Man as himself? No: This Age is too Wise. I leave it to this House, Whether it stands with Policy, when Four Subsidies, and Eight Fifteens be now Granted, to bring the Poorer Sort into a greater Fear, by these and such like Laws; Malus Custos Diuturnitatis Metus. And in the Gracious Speech, which Her Majesty lately deliver'd unto us, She used this Phrase, That She desired to be beloved of Her Subjects: It was a Wise Speech of a Wise Prince; for an Historian faith, Timor excitat in vindictam.
'Therefore, Mr. Speaker, I mislike the Bill, in that Point touching Justices, as also touching Taxation. And I will only say thus much, with Paphnutius in the Nicene-Council; Absit, quòd tam grave jugum fratribus nostris imponamus.
Mr. Comptroller for the Bill.
Mr. Comptroller said; 'I am sorry, after Forty Three Years under her Majesties happy Government, that we should now Dispute or Commit a Bill of this Nature. And I wonder that any Voice durst be so bold, or desperate to cry, Away with this Bill.
'The old Statute gives the Penalty, this new one onely speedy means to Levie it. And I much marvail that Men will or dare accuse Justices of the Peace, Ministers to her Majesty, without whom the Common-Wealth cannot be. If this boldness go on, they will accuse Judges, and lastly, the Seat of Justice it self. That all Justices should be thus generally accused, this is meer Barbarisme indeed; when her Majesty shall have Understanding thereof, it will be no Contentment unto her, and a Scandal unto us all.
Mr. Glascock's Apology for having Taxed the Justices of Peace.
Mr. Glascock said; 'In that I am Taxed to Tax Justices of the Peace, I am to pray the House, to give me leave to make an Apology for my self.
'Mr. Speaker, I will not deny That that I spake Yesterday; but upon my Salvation I speak, and protest it in mine own Conscience, I spake it only of the Inferior fort of Justices. Against these I will not speak that I spake last, but other matter in other terms, they be like the Wife Men of Chaldee, that could never give Judgment, till they saw the Intrailes of Beasts. Our Statutes Penal be like the Beast called Born in the Morning, at his full Growth at Noon, and Dead at Night: So these Statutes are quick in Execution, like a Wonder for Nine Days; and that's a Wonder they continue so long; soon after they be at the height: but by the end of a Year, they are carried Dead in a Basket to the Justices House.
The Speaker Opposes, and tells him, He must justifie his Calumnies.
Mr. Speaker said: Mr. Glascock, you speak from the Matter and Purpose, and this you have spoken, you must justify.
Mr. Martin.
Mr. Martin said: 'I am the rather willing to speak, in that I would willingly have an end of this Matter. I think we all agree upon the Substance, That it is fit the Sabbath should be Sanctified. The other Matter, which is the Impediment, I know it is a Grief; but I leave it, as Matter more fit to be decided at a Committee, than here.
'And therefore, for the Honour of the Queen, and of Her Government, I wish it may be Committed without any further Argument.
Sir Robert Wroth would have Glascock brought to answer at the Bar.
Which the House is against.
Sir Robert wroth said: 'I think the Office of a Justice of Peace, is too good for him that exclaims against it; and I think, he will never have the Honour to have it. It were good that he named them; and that he were enjoyned to tell who they were he spake so meanly of: Otherwise, Honest Men will be loth to Serve the Queen, when they shall be slandered without Proof. Therefore, I would that he might Answer it at the Bar. And all cryed, No, No, No.
Mr. Johnson Seconds Sir Robert Wroth.
'Mr. Johnson said: This Bill is an excellent good Bill. And I have observed in all Speeches yet spoken, it hath been interlarded with other Matter. The Gentleman now protesteth He spake of Basket-Justices. I appeal to the whole House, whether his Definition was not General; viz. A Justice of Peace is a kind of living Creature, that for half a Dozen of Chickens will dispense with a Dozen of Penal Statutes. I think it is well known, that the Honourable, that sit about the Chair, and all the rest of Her Majesty's Privy-Council, have, and do hold the same Place; and this toucheth Them, as well as Inferiour Justices. And therefore, I humbly pray, He may answer it at the Bar, and that it may not be put off with Silence.
Mr. Hide for the Bill.
Mr. Hide said: 'Every Man agrees, this Bill hath good Matter; and we all consent to the Substance, though dissent to the Form. Some have more Wit, some more Understanding than others. If they of meaner Capacity and Judgment speak Impertinently, let not us in a Spleen straight ways cry, Away with the Bill: But let us give it the same Favour, that we give to Bills of far inferiour Nature, and of less Moment; That is, a Commitment.
The Bill committed.
So the Bill was committed to the former Committees; the Place of Meeting appointed, the Exchequer-Chamber; and to Morrow in the Afternoon, the Time.
Mr. Doyley moves against the Slanderers of Justices.
Mr. Doyley said: Mr. Speaker, I would move but one Question, that is, what shall be done against those two general Slanderers of Justices of the Peace?
Mr. Mountague seconds.
Mr. Mountague, Junior, said: The words Luxuriant Authority, and, the heavy Yoke of a Justice of Peace, are words dangerous, and hurtful, and prejudicial to Her Majesty's Honour: And therefore, I think fit, they should both be called to the Bar, to answer it.
Mr. Glascock's Protestation.
Mr. Glascock said: I protest again, Mr. Speaker, I spake it only of those Justices, that make it their Living to gain by their poor Neighbours.
Sir Francis Hastings against them.
Sir Francis Hastings said: 'If all things spoken should rest within the Walls of this House, I could well be content to be Silent. But when this Scandal (which I wish might be so Reformed, it might be made an Example) shall be blazed abroad, as a general Slanderous Imputation of Justices, and the Stirrers up thereof not punished; this perhaps, would touch the Credit of those whose Credit, I think, cannot well be Tainted.
'He that sits against me, (pointing at Mr. Bond) is my Country-Man; and I am sorry, he should thus lose his Way: But my Conscience tells me, Amicus Socrates, amicus Plato; sed magis amicus veritas. Two dangerous and seditious Speeches have been made by him: But I hope, the House will not conceive so basely of Justices of the Peace, or their Authority, who deserve well of Queen and Country, because it comes from him. I say no more. I know what it is: Howsoever, it is a Luxurious Speech, and not to be suffer'd. In speaking against the Bill, he shewed the little good Will he had to the Passage of the Bill. He likened his Speech to Paphnutius's Speech, who spake in a General-Council to defend Religion; but this Man speaketh to Oppugne it.
'Have we now lived Forty Three Years under Her Majesty's Happy and Religious Government, and shall we now dispute, Whether it is fit to come to the Church? Parry desired no more, who in that Place (Pointing to the Right Side of the Chair) so soon as the Bill touching Seminaries was brought in, called it a Bloody Bill, a Tyrannical Bill, a Bill of Confiscation of Goods. I pray how far stretcheth this Grande Jugum? But to a poor Twelve Pence. The Speech was Insolent; and in regard to Her Majesty's Honour, I wish it might be answered There, (Pointing to the Bar.) And the House said, No, No, No.
Mr. Bond's Apology for himself.
Mr. Bond said: 'I would be loth, that any Speech of mine should offer any offence, being spoken in the behalf of the Country for which I Serve. I know their grievous Complaints against the Execution of Laws by Justices. The word, Luxuriant, as I used it, I wish may be Construed in this Sense: All Penal Laws refer their Execution to Justices of the Peace. In that Respect, because the Authority of Justices of the Peace, seemed to me to be too Powerful over the Subject; in that Respect, I thought it Luxuriari: But I think far otherwise of these Church-Neglecters.
Mr. Martin said: Luxuriari is to abound, and therefore the Poet saith, Luxuriatur agris. And I wish, all those that would slander Her Majesties Government, by Colour of their Authority, in Oppressing the Subjects; that they may Perish.
A Bill against Drunkards, and common haunters of Ale-houses and Taverns; upon Ingrossment it was Read, and Passed.
A Bill against Abuses in Inns, &c.
A Bill for Reformation of Abuses committed, in Inns, Taverns, Ale-Houses, and Victualling-Houses, was Read. To which,
Sir Walter Rawleigh against it.
Sir Walter Rawleigh said, 'That if a Man had a Mannor which might inquire for the Defaults of Ale-selling by full measure, This Privilege was now lost by this Bill. Another, there was a dissability for ever after, of being an Inn-Keeper. How dangerous this might be to the Inheritance of those that had Inns, some at One Hundred Pounds per annum; and how dangerous to the Inn-keepers, that might by negligence of a Servant suffer, he left that to the discretion of the House.
Mr. Browne of Grays-Inn, shewed, That Sixteen Hundred Quarters of Malt was saved by this course taken in Somerset-shire; that Mr. Phillips could testifie, who is now Knight of the Shire. And that in Wells, the Lord Chief Justice of England affirmed, That Fifty Quarters of Malt, and Fifty Quarters of Barley were saved in one Year.
Mr. Serjeant Harris said: If two False Witnesses come before a Justice, and swear against a Man for a little short Measure, he is without Remedy; and every Punishment ought to be Secundum qualitatem delicti: And for so small a Matter, Disability is too great a Punishment.
A Bill to avoid the Double Payment of Debts upon Shop-Books, was Read.
Mr. Browne of Grays Inn found, indeed, a considerable Fault in this Bill, by reason of the Generality, which was Debts, and not set Debts upon Shop-Books. So it was found to be true, and the Bill was like to be cast out; for the House would not have had it mended.
Sir Robert Wroth said: I have been of this House these Forty Years; and ever knew, that a Bill before Passage might be Amended: So it was in the Bill for Tillage, the Last Parliament. wherefore I would wish, That it might rest until to Morrow, and then to be Amended. And all cryed, I, I, I.
Thursday, Decemb. 3.
On Thursday, Decemb. 3. A Bill for the Repairing and Amending of Two Bridges over the River of Eden, in the County of Cumberland, adjoyning to the Walls of the City of Carlisle; was Read the second Time, and Committed: The Place appointed for Meeting, was, the Checquer-Chamber, to Morrow in the Afternoon.
A Bill for Curriours.
A Bill for Strengthening the North-Parts, and for Building of a Peer at New-Haven, Read the second Time, and Committed: The Committee to Meet in the Exchecquer-Chamber, to Morrow in the Afternoon.
A Bill to avoid Idleness, and for setting the Poor on Work: Which Bill is in manner of a Monopoly; for there be certain named in it, who undertake to keep Fifty Thousand Poor on Work, in making Pins, Wool-Cards, Needles, &c.
A Bill for Reformation of Abuses in Buying and Selling of Spices, and other Merchandises, was brought from the Committee, and Ordered to be Ingrossed.
A Bill for the Enlargment of a Jointure to Rachel, Wife of Edward Nevill of Burling, in the County of Kent, Esquire.
A Bill for the Perfecting of the Jointure of the Lady Bridget, Countess of Sussex, Wife of the Right Honourable Robert Earl of Sussex, Read and Committed.
A Bill for the Confirmation of the Sale of certain Lands, sold by Lewis Lord Mordant, &c. Read and Committed to the former Committees.
Mr. Mountague's Charitable Motion.
Mr. Edward Mountague said: Mr. Speaker, I will make a Charitable Motion, which I hope will tend to a Charitable End; and briefly, it is this: That no private Bill may Pass in this House, but the Procurers to give something to the Poor.
Secretary Cecil seconds it, with some Alteration.
Mr. Secretary Cecil said: 'My Motion is stirred up, with the like Charitable Affection, which first moved the Gentleman that last spake; only I disagree from him in the Manner. We see the Streets full of Souldiers, some Maimed, some Poor; but all Distressed. Our ordinary begging Poor are all Provided for, and Statutes made for their Maintenance. I would only move thus much to the House, That this Contribution proceeding out of our Charity, might be only imployed to the Relief of them who have ventured their Lives to defend Us. The House said it was a good motion, and so generally agreed unto it.
Mr. Messenger for the same.
Mr. Richard Messenger said: 'I would but move the House only, that they which have already had any Bill passed this House, this Parliament, may also be Contributary, as well as they which are to come.
Mr. Mountague particularizes the Sums.
Mr. Mountague said: 'Because I offered to the Consideration of this House, this motion first, I will presume also more particularly to deliver my Opinion. I think, for every private Bill for Sale of Lands, Ten Pounds, a reasonable Benevolence; and for every Estate for Life, or for Jointure, Five Pounds.
Mr. Ravenscroft said: I would only move to know, whether this should remain as a perpetual, or temporary Order for this Parliament?
Mr. Secretary Cecil said: The House only means it for this present; and all said, I, I, I. And so the Order was entred accordingly.
Mr. Dannet's Speech, and Motion against the Piraces of Dunkirk and Newport.
Mr. Dannet, a Burgess for Yarmouth, said: Mr. Speaker, the Duty that I owe to my Sovereign, and Country, makes me bold to crave your Patience to hear me.
'The Matter that I shall speak of, is twofold; The First, concerneth the honour of the Queen. The Second, the safety of our Country. Two very high points for me to handle; and require a more Eloquent Discourse than I am able to make. I will use no Circumstance, or with superfluous Matter abuse the time, which is precious, but to the Matter.
'I have been of the Parliament Five or Six times, and I have alwayes observed by this House, (and I would willingly be resolved by the Honourable about the Chair) that all the Wars of Her Majesty are offensive, and I do not hear the contrary: How then comes it, that such a Number of Her Majesty's Subjects be Spoiled, Robbed, Beaten, Wounded, themselves taken and used with such extream Torture, Racked, Carried away, Imprisoned, Ransomed, Fined, and some times Executed, and all this time no Wars? But, give me leave to say, for these Ten Years, I am sure, the Subjects of this Land on the Sea-Coasts have undergone these Tyrannies. And by whom? Even by two base Towns, Dunkirk and Newport.
'Dunkirk began with Two Ships, and are now increased almost to Twenty; they be at home at Supper, and the next Day here with us. I must needs confess, that the great Charge that I know the Lord Admiral is at Continually, by lying ready to take these Pirates, is much; but send to take them, they straight Fly home. If our Ships return, they are straight here again. I dare boldly say, they have done England more hurt since they began, than all France, either in the time of Hen. 8. Edw. 6. or Queen Mary.
'If it be so, that these Two base Towns shall so affront the Power of this Land, I see no Reason they should be suffered: For it is a great Dishonour both to the Queen, and the Kingdom.
'I have heard many say, That the Navy of England is the Walls of the Kingdom: and yet, we suffer our Ships still to be Destroyed; some to be Burnt, some to be Sunk before our Faces.
'We may compare our Sea-men to Sheep, Feeding upon a Fair Mountain, in the midst whereof stands a Grove full of Wolves. Why, Mr. Speaker, we are so plagued with them, that they are so bold, as now and then to take our Harvest Men tardy by Ambuscadoes.
'I speak it with Grief, and it was Reported unto me by a Scottish-Man, that Duke Albertus, and the Insanta should openly publish, That they would pull down so many of the Walls of England, that they would easily make an Entry: and it had been better for Sea-Coast-Men to have given the Queen an Hundred Subsidies, that they had been long since Suppressed.
'My humble Motion is, That it would please the House to enter into Consideration of these things, For the Honour, Good, and Safety, both of the Queen and Kingdom.
Mr. Peake.
'Mr. Peake said: 'I must needs shew unto this House (upon so good an occasion offered) how grievously the Town of Sandwich (for which I serve) is vexed, and almost undone; insomuch, as that in that Town there is neither Owner, Master, nor Mariner that hath not felt it.
'Her Majesty is continually at Charges; but what insueth or cometh of it, I never yet knew. In the County of Kent at Shooters-Hill, Gads-Hill, Barram-Down, &c. if there should be several Roberies Committed, and the Justices look nothing to it, it would be taken in ill part. Every day Men come home, their Goods, and all they have is taken away; yea, their very Apparel. And if the Ships might be also carried away; they would do it. This would be Amended and looked unto; we have need to Cherish this Subject: For I think him to be the best and most necessary Member of the Common Wealth, I mean the Navigator.
Mr. Martin.
Mr. Martin said: I like not these Extravagant Speeches in the Manner, though I mislike them not in the Matter; they are like to Men whose Houses being on Fire, forgetting themselves, run out into the Streets like Mad-Men, for Help. That that Cottage of Dunkirk (the Flourishing Estate whereof, is a dishonour to our Nation) should so much offend us, when we never offer to oppress them, is a Marvail. I think there is no Man but understandeth the Grief, and no Man which readily knoweth the Remedy.
'I wish, that those who first propounded this Matter to the House, had also laid down some Project, though never so small, of Remedy: otherwise such cursory Motions as these, cannot but be very Distasteful to the House.
'Mr. Hithe said: 'Within these Twelve Dayes, one Man lost Two Hundred Pounds only by the Dunkirkers, who took the same away from him.
Secretary Cecil seconds the Motion.
The Business is Committed.
Mr. Dannet.
Mr. Secretary Cecil said: 'My Speech shall only tend to advance the Motion of the Gentleman that spake first in this Point. If we would have Remedy, we are to consider two things. First, That it will be a Matter of Charge: and Secondly, That there must be a Distribution thereof: For the first, I leave it to you; for the second, it is out of my Element: withal I must excuse them that have Authority to Remedy this; for unless you would have a continual Charge unto Her Majesty, by having Ships to lye between Us and Dunkirk, it is impossible but that at sometimes these Robberies will be Committed. And I could very well agree to bring this Motion to some Head, being a Matter in my Opinion very Considerable, in a Committee. And all said, I, I, I.
Mr. Dannet said: 'I would only move the House, That some Masters of Ships and Sea-men might be sent for to attend the Committee. So it was agreed to be Committed, And the place and time appointed for Meeting, in the Exchecquer-Chamber, on Saturday in the Afternoon.
A Bill for Levying of Fines, within the County of the City of Chester, Ingrossed, and put to the Question, passed, and then sent up by Mr. Secretary Herbert and others, with another Bill to the Lords.
Mr. Tate said: 'I would only move the House, That whereas an Information is Exhibited by the Earl of Huntington against a Member of this House, Mr. Belgrave by Name, into the Star-Chamber, containing no matter of Substance or Note, other than matter very dishonourable to this House: I therefore humbly pray, it may be referred, to be considered of by the Committee for the Privileges of this House. And all said, I, I, I. He delivered the Information to the Speaker.
A Bill for the Reuniting of Eye and Dunsden to the Mannor of Sunning, Read the second time, and Committed to certain Committees, in the Committee-Chamber presently.
A Bill for the Denization of certain Persons, viz. Josepho Lopo, &c. was Read, and put to the Question, and Ordered to be Ingrossed.
A Bill against double payment of Book-Debts.
A Bill to avoid double Payment of Debts, was Read.
Mr. Locke begins to speak, falls a trembling, and fits down again.
To this Bill Mr. Zacharias Locke began to speak, but for very Fear shook, so that he could not proceed, but stood still a while, and at length fare down.
Mr. Bacon speaks to it.
Mr. Bacon speaking of this Bill, said, That Bills were wont to be Committed with Pleasure; but now we would scarce hear them with Patience. The Merchants Books, he said, were springing Books, every Year they would increase, &c.
Mr. Henshaw.
Mr. Henshaw, amongst other Speeches said: 'That it was as easy to cross a Merchants Book, which a Man might see at all times, as to Give the Merchant a Bond; who when he had many thrust together, perhaps, would intreat the Gentleman to come some other time for it, who if he should in the mean time Die, his Executors are without remedy, &c.
Serj. Harris.
Mr. Serjeant Harris said: 'These Merchants Books are like Aarons Rod, ever Budding, and like Basingstoak Reckonings, over Night Five Shillings Six Pence, if you pay it not it is grown in the Morning to a just Noble This Debt, is a Sleeping Debt, and it will full young Gentlemen into Merchants Books, with the Golden Hooks of being trusted by the Merchant, and his Expectancy after his Fathers Death. These are Matters dangerous, and I think hurtful; therefore I think it a good Bill, &c.
Mr. John Harris.
Mr. John Harris said: 'Where it is said, There can be no Wager of Law against a Merchants Book in London, it is true: But first the Merchant must Swear the Debt, &c.
Mr. Jones.
Mr. Thomas jones said: 'It is now my chance to Speak something, and that without Humming or Hawing. I think this Law is a good Law; Even Reckoning makes long Friends; As far goes the Penny, as the Penny's Master. Vigilantibus non dormientibus jura subveniunt. Pay the Reckoning over Night, and you shall not be troubled in the Morning. If ready Money be Mensura Publica, let every Man cut his Coat according to his Cloth. When his old Suit is in the Wain, let him stay till that his Money bring a new Suit in the Increase. Therefore, I think the Law to be good, and I wish it a good Passage.
Mr. Hackwell.
Mr. Hackwell of Lincolns-Inn said: 'I am a Man of that Rank and Condition, that I never sell, and seldome buy, and pay ready Money; and the safest course this Bill offers to me for my particular.
'But the great Mischief that will redound by it to the Commons, is that which makes me speak. I am not Transported with such Vehemency; but if I may be answered, I will lay down the Bucklers. This Bill hath a good Face, but an ill Body. It hath a very good Head-piece, I mean the Title. It is like Daniel's Image; It hath a Head of Gold, a Body of Silver, Thighs of Brass, Legs of Iron, and Feet of Clay.
'If I may pray you to put on a great deal of Patience, for a little time: I will make it somewhat plain: We must lay down the Respects of our own Persons, and put on others, and their Affections for whom we speak, for they speak for Us.
'If the Matter which was spoken of, touch the Poor, then think me a poor Man: he that speaks must be sometimes a Lawyer, sometimes a Painter, sometimes a Merchant, sometimes a mean Artificer. Most Men desire forbearance; this Bill destroys it; which tends to the Gain and Good of the Creditor, and Good also of the Buyer: but seeking to avoid a Mischief, we fall into an Inconvenience.
'For the manner is unproportionable and unjust. If the Buyer be so negligent that he will not care to see himself discharged, must we needs make a Law to help his folly? The Proverb is caveat emptor. If this Law goes forwards, the augmentation of confidence in his ancient habilliments can not be preserved. For if it be a hard Year, the poor Artificer, who hath Wife and Children, and Houshold to maintain, and lives by the Sweat of his Browes, can not live; for he hath not money to buy all with the Peny; but perhaps he hath Credit, which perhaps may help his present necessitous Estate.
'And besides, I can teach you all a Trick, how for Twelve Pence you may avoid this Statute; and that is, File an Original Writ within the Year, and so let it lie dormant.
The Bill passed.
After which Motion, the House after four Hours Argument (and sitting till three quarters of an hour after Twelve) was devided. The I, I, I. had 151. Voices, and the Noes 102. so the Bill passed by 49. Voices.
Then the Noes should have fetched the Bill, and goe out with it, because it was at the passage of the Bill: but because the time was past, and it was very late, and several Committees to sit this afternoon, they were dispensed withal.
Friday Decemb. 4.
On Friday Decemb. 4. A Bill for the Repealing of a Statute made 14. Reginæ for the length of Kersies.
A Bill touching Weights and Measures.
A Bill for the Confirmation of the Authority of the Mayor, Aldermen and Citizens of London, touching St. Katharin's CreedChurch London, was Committed, the place and time appointed for Meeting, Doctors Commons, on Friday next at two of the Clock in the afternoon.
A Bill intituled, an Act for the Assuring of the Patronage of the Vicarage of Rotherston, to Thomas Venables Esquire, brought in by Mr. Clayfeild of Grays Inn, who shewed, That all the Parties were agreed to the Bill, and called at the Committee to the Amendments, was put to the Question, and Ordered to be Ingrossed.
A Bill for Dreining of certain Grounds in the Fenny Countries, after Commitment, now brought in by Sir Robert Wroth, who certified the House only of one little Amendment, and the Omission of a long and Frivulous Proviso, was also put to the question and Ordered to be Ingrossed.
A Bill to prevent Perjury and Subornation of Perjury, and unnecessary expences in Suits in Law, after commitment yesterday, it was brought in by the Collector of this Journal, who was Chosen to Report it to the House.
He shewed, That the Committees had only put in the word [That] and commanded him to offer to the Consideration of the House, the substance of the Bill &c. and so he Recited it. As also, that there was Disputed an Exception, That no Suits might be removed that were under Forty Shillings; but for that, perhaps, it would be thought to be prejudicial to the Prerogative of the Courts at Westminster, the Judges in the upper House would not so willingly assent to the Passage of this Bill.
Lastly, because by long and Antient Custome and Common Law, Suits might be Removed, &c. now being an Innovation, and because vve know not how beneficial this Law vvill be, therefore it vvas thought by the Committees convenient, that it should have a time of Probation, untill the end of the next Parliament: And so it vvas put to the Question, and Ordered to be Ingrossed.
A Bill for Reformation of Abuses in Sheriffes, and other inferior Officers, for not Executing Writs and Proclamations, was Committed; the time and place appointed for Meeting, the Midle-Temple-Hall, on Monday in the afternoon.
A Bill for making of Fustians vvithin this Realm and profit to the Common-Wealth by the same, vvas Committed, and the place and time of Meeting appointed, the ExchequerChamber, on Tuesday in the afternoon.
A Bill prohibiting Fairs and Markets to be holden on the Sunday, vvas Committed to the former Committees for the Sabbath; and the time of Meeting to be to morrow. Sir Edward Hobby said, It pleased the House about the beginning of the Parliament, to appoint certain Committees, to receive the Complaints, and hear Causes touching the Privileges of the House; we have met, but never above three or four at one time together.
May it please the House, That the Committees Names may be Read, and that warning may be given to all to meet to morrow in the afternoon, at the Court of Wards, there to Debate those matters that shall happen questionable. And also, I am to move you, to take notice of an Information exhibited in the Star-Chamber, against a Member of this House, which it pleased you to Commit over upon Information thereof to be decided at the Committee: And all said, I, I, I.
Mr. Phillips said, It pleased the House to Commit a Bill, for Reformation or Explanation of the Law made 39. Reginæ. The Committees met, and entred into three Considerations: First, whether the Act of 39. Reginæ Intituled, An Act to Reform Deceipts, and breaches of Trusts touching Lands given to Charitable Uses, should stand in force, or no, as now it is? And all generally agreed it should not.
The Second vvas, vvhether Reformation thereof should be by Explanation or Abrogation? And in the end it was concluded, it should be by Abrogation.
The third was, whether it should be Abrogated by the general Repeal of Statutes, or that there should be a particular Statute for that purpose: And It was agreed, that it should be done by a particular Statute.
And for that purpose, being so Commanded by the Committee, I have drawn a Bill, referring it to the Wisdome of the House to be Considered of; The Title is, An Act for the good Execution of Charitable Uses in this Statute particularly mentioned.
Doctor Cary, and the Clerk of the Crown, brought a Bill from the Lords, for the Suppressing of the multitude of Ale-Houses, and Victualling-Houses; which was presently Read.
Mr. Johnson upon hearing this Bill Read, said, Methinks, there is an apparent Fault; and that is, the Bill gives liberty to Justices of the Peace to search, &c. which by the Generality thereof, is as well within Corporations as without; and therefore, good to be considered of.
A Bill for continuance of divers Statutes, and for Repealing of some others.
Mr. Serjeant Harris, moved, That the Statute for Tillage, might be continued, and said, If we shall continue and discontinue (upon every slight motion) good Laws, we shall do like little Children, which make Babies, then beat them, then pull them in pieces.
A Bill for the Relief of the Poor, brought in by Sir Robert Wroth.
Mr. Atturney Coke.
The substance of the Information of which, Mr. Tate the last day spake of: And also Sir Edward Hobby this day. An Information by Edward Coke Her Majesties Atturney, who sheweth, That the Queen Calleth her Parliament, and that her self is the Chief Peer thereof. And that it was called for divers Weighty Causes and Matters. And therein further shewed, that the Town of Letcester in the County of Leicester, is an Ancient Burrough Town. And that the said Burrough sends Burgesses to the Parliament-House. And whereas the Parliament began the Twenty Seventh Day of October, and they Chose George Belgrave of Belgrave Esquire in the said County of Leicester to be Burgess for the said Town, supposing the said George Belgrave to come with the good liking and free consent of the Earl of Huntington (without whose Advice the said Town neither hath nor will choose any Burgess) whereas indeed, he is a noted Enemy to the said Earl of Huntington, and finding and fearing they would not Choose him, because of the same, he the said Belgrave, against the said Election prepared & put on his back, a blew Coat with a Cognizance, being a Bulls-head set upon the sleeve of the same, and thereby they imagined him to be the said Earles man, Chose him as aforesaid. And the rather to make himself sure of the said Election, he offered, upon his Corporal Oath, to affirm that he was servant to, and in good Favour with the said Earl: with this lewd Practice, the said Earl being much grieved and offended, the same being being greatly to his prejudice (having the Election of a Burgess there) to the dishonour of Her Majesty and the House of Parliament, that any Member thereof should be Chosen by such Covin and indirect Practice, Prayed, &c.
It was agreed, that the Subsidy-Bill should be Read to morrow, and the House called.
Saturday Decemb. 5.
On Saturday Decemb. 5. A Bill for the grant of Four intire Subsidies, and Eight Fifteens and Tenths, granted by the Temporalty, Read.
Mr. Symnel said, I am not against this Bill of Subsidie; for, far be it from me, that any such Thought should harbour in my Heart, for I am of that Opinion which Cicero the famous Orator was of, That whosoever would live in safety, must abide necessity. But all that I have to say is this, That we would be humble Suitors to their Honours that sit about the Chair, That it would please them to move Her Majesty; That that most gracious and general free Pardon which it will please Her Majesty to bestow upon us, might have no more shortness, than it had at the beginning of Her Reign; For if Her Majesty out of Her Goodness took Compassion upon us, when we had nothing so many Penal and Intrapping Laws, as we now have; I hope that seeing the Statutes do abound, it will please Her, That Her Grace would Superabound. This is my most humble Motion, and this I do most humbly Pray, That the House would Consider of it.
It was put to the Question, for the Passing of the Subsidy-Bill, and all cryed I, I, I. and not one No.
And it was Moved by Sir Edward Hobby, That it might presently be sent up to the Lords with all the House, and not by the Privy Council alone, for the more honour thereof; which was well liked, and agreed unto.
Mr. Boyce, brought in the Bill touching the joynture of Rachel the Wife of Edward Nevil of Burling in Kent.
A Bill for the more diligent Resort to the Church on Sundays, was Read.
Mr. Roger Owen said: That he was of the same Opinion he before had been of, for Amendment of the said Bill; and that himself was as willing for the Passing thereof, as any other. And he desired, that his Errour, if it were Answered, might be judged Error Amoris, and not Amor erroris. And that as God had given him a Heart to understand, and Lights and Lungs to Cool the Heat of his Heart; so, God had given him Understanding to cool and temper the Heat of his Soul. And so he Proceeded, and made a brief Repetition, with some Arguments for Confirmation of the same Speech he first made.
Mr. Winch said: I much marvail, That the Gentleman which last spake, would speak against this Bill, allowing so well the matter. I know him well, and his Bringing up, and both his Sufficiency and Zeal, which I very well know, and am well perswaded of.
His Speech consisted of four Points: The first I heard not, The second was, because it repugned Magna Charta; The words being, Nemo Capiatur, nemo imprisonetur, &c. nisi per pares, aut per legem terræ. The third, because, in Repeal of the Statute of I Reginæ, Authority is taken from the Justices of Assize. The Fourth, the 23 Reginæ not Repealed, &c. which he Answered all, but not fully.
Serjeant Harris, moved two Doubts in the Bill; First, That it was by Information, which appeared after to be vitium Scriptoris; for it was Information by Jury: now [by Jury] was written over [Information] in the interlining, and the Caret made before [Information] whereas it should have been after: the other was, That Ecclesiastical Jurisdiction was taken from the Queen, which indeed I could not find well Answered. So the Bill was put to the question, and the most Voices were I, I, I.
At the Committee in the Afternoon in the House, for some Course to be taken against Dunkirk.
Mr. Fettyplace shewed a remedy three manner of ways. First, there is a Transportation of Ordnance, which being carried to the Low Countries, he carrieth it to Dunkirk, or our Enemies: which if it were hindred, doubtless our Enemies would find want in time. Secondly, the Law of Tonnage and Poundage. Thirdly, it hath been offered to the State, that the Maritine parts might save themselves freely. And I take it to be a Rule in policy, We should not yeild that to our Friends which may be fitting to our Foes against us.
It was concluded at this Committee, that all the CoastTown Men of the Committee, should meet together in the Afternoon on Monday, and consider of some Course, and relate the same to the Committee.
Mr. Wingfield shewed me the Bill Touching Fenns, which was Exhibited the last Parliament, and passed both Houses, but Advised upon by Her Majesty, for some respects, Entituled, An Act for the recovering of Three Hundred Thousand Acres more or less, of Wastes, Marish and Watery grounds in the Isle of Ely, and in the Counties of Cambridge, Huntington, Northampton, Lincoln, Norfolk, Suffolk, &c. On the left side, on the Top of the Bill was written, in Roman Letters, Soit baylle as Signieurs. And close to the same, in another hand, A cest Bill avecque les amendments & la provision a celle Communes les Suis sont Assentu's. And underneath the Provision, Annexed to the Act on the left side thereof, close to the writing, was written; Soit baylle Aux Communes, And on the back under the Title aforesaid was writen thus.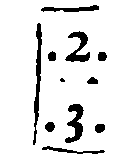 He shewed me also, the Bill for Fenns in this Parliament, intituled, An Act concerning the Dreining and Recovery from the Water of certain over-Flown Grounds in the Counties of Norfolk, and Suffolk, &c.