Pages 97-99
An Inventory of the Historical Monuments in Essex, Volume 2, Central and South west. Originally published by His Majesty's Stationery Office, London, 1921.
This free content was digitised by double rekeying and sponsored by English Heritage. All rights reserved.
32. GREAT ILFORD. (C.c.)
(O.S. 6 in. (a)lxv. S.E. (b)lxvi. S.W. (c)lxxiii. S.E.)
Great Ilford is a parish and suburb of London formerly part of and adjoining the parish of Barking on the N. The Chapel of St. Mary and St. Thomas is of interest.
Roman
c(1). Near Valentines, about 1 m. E. of the River Roding, Roman burials were found in 1724 and 1746; and about 1 m. further N. in gravel pits at Carswell, near St. Swithin's Farm, much pottery has been turned up at various times in association with pieces of clay belonging to wattle and daub huts.
Roman pottery, including 2nd-century "Samian", has been found in Uphall Camp, and urns containing burnt human bones are said to have come from here. The earthwork itself has no resemblance to pre-Roman work. (See Sectional Preface, p. xxviii.)
Ecclesiastical
c(2). Ilford Hospital, chapel and almshouses, stands on the S. side of Ilford Hill. The Hospital was founded about 1140 by Adeliza, Abbess of Barking. The Chapel of St. Mary and St. Thomas of Canterbury has rubble walls covered with cement; the roofs are tiled. The Chancel and Nave were apparently re-built early in the 14th century. In the 19th century the building was drastically restored and the North Porch, Organ Chamber, South Aisle, Chapel and Vestry were added and the nave probably extended towards the west.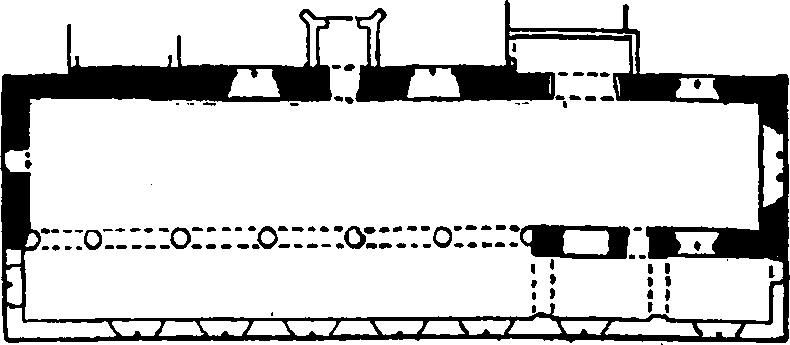 Architectural Description—The Chancel (21 ft. by 16½ ft.) has an early 15th-century E. window of three cinque-foiled lights with vertical tracery in a two-centred head, all much restored. The N. and S. walls each have, at the E. end, a late 14th or early 15th-century window probably set in an earlier opening and of two cinque-foiled lights with tracery in a two-centred head. The remaining details are all modern.
The Nave (65 ft. by 16½ ft.) has no ancient details except two much restored windows of early 14th-century character and of two trefoiled lights with tracery in a two-centred head.
Re-set in the S. wall of the S. chapel and S. aisle are two heads of early 14th-century windows, similar to those in the nave.
The North Porch has a re-set early 14th-century outer archway with moulded jambs and a two-centred arch.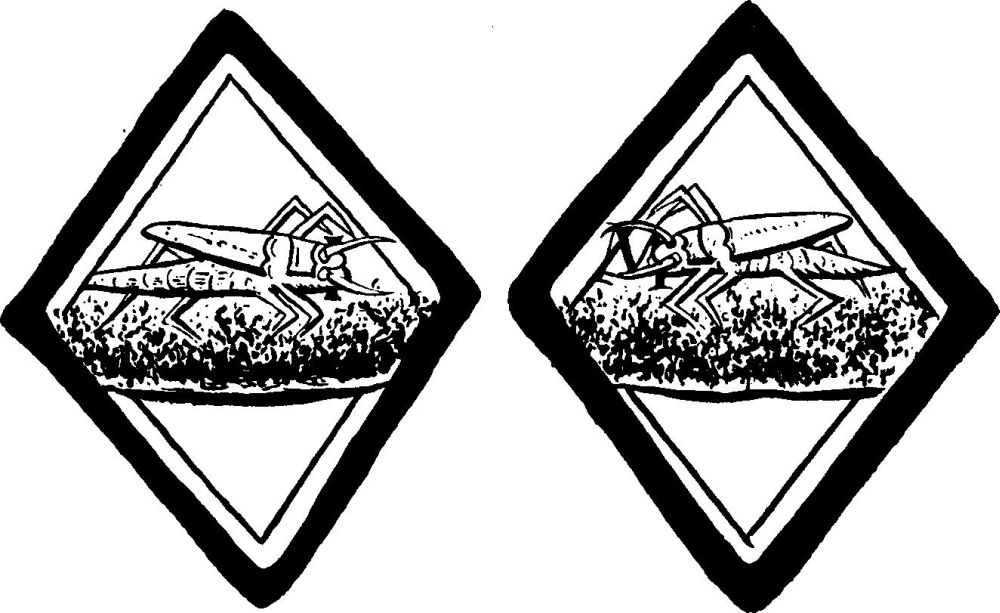 Fittings—Monument: In chancel—in S. wall, said to be of John Smythe, 1475, master of the hospital, effigy of priest in mass vestments under a canopy of early Renaissance character, all modern except the pilasters, etc., on the S. face (Plate p. 251). Re-set in S. aisle at W. end—panelled back of this tomb with similar carved early Renaissance pilasters. Glass: In chancel—in N. window, two panels (Plate p. xxxvii.) with cartouches of the arms of John Gresham, a cartouche with his merchants mark and initials and two quarries of the Gresham badge; a wreathed shield in a panel of the quartered coat of Dennis, quarries with flower-ornament, etc., mid or late 16th-century; border of Renaissance ornament, 17th-century; in tracery, an achievement dated 1631 and two shields all of the arms of Ward. In the S. window eight medallions, probably all foreign, two with figure-subjects, probably Lot warned to leave his house and Joab slaying Amasa, the remainder with shields of arms, one with the inscription "Van de Balik 1550," all 16th and 17th-century; quarries with conventional foliage; in tracery, a medallion of the Virgin visiting St. Elizabeth and two small shields of arms, dated respectively 1559 and 1569 (Plate p. xxxvii). Miscellanea: In chancel—re-set in N. wall, foliated diaper-ornament, probably 16th-century.
The Almshouses form two blocks on the E. and W. sides of a courtyard, adjoining the chapel on the N. They are of one storey with brick walls and tiled roofs, hipped at the ends. Both blocks were re-built early in the 18th century and have original solid frames to the windows and leaded glazing.
Condition—Of chapel, good, much altered; of almshouses, good.
Secular
a(3) Outbuildings, etc., at Clayhall Farm, ¾ m. W.S.W. of Barking Side church. The House is modern but re-set in the W: wall are two cartouches of the arms of Campbell of Clayhall impaling Corselis, surmounted by balls with the date and initials 1648 TCH. The Stable W. of the house was formerly a chapel, consecrated in 1616. The walls are of brick and the roofs are tiled; the upper parts of the walls appear to have been re-built. The S.W. wall has two round-headed openings, now blocked, with moulded sills inscribed "1659 James Campbell" and "1659 Tho. Campbell"; there are also remains of a moulded brick cornice. The Granary S. of the house is of brick, largely refaced. Inside is a plain stone tablet with the ordinary arms of Campbell impaling Fanshawe and an inscription recording the building in 1664 by Sir Thomas Campbell, Bart., and details of his family.
Condition—Fairly good.
a(4). Gaysham Hall, house and barns, about ½ m. E. of (3). The House is of two storeys; the walls are of brick and the roofs are tiled. It was built early in the 17th century and has an 18th-century wing on the S.E. side. Inside the building, the entrance hall has an original panelled door and two original doorways with stop-moulded frames. The room at the W. end is lined with original panelling; the fireplace is flanked by coupled and fluted pilasters supporting a panelled overmantel of three bays divided by fluted pilasters (Plate p. 247). The room above has a segmental ceiling and another room on the first floor has original panelling.
The Barns N.E. of the house are timber-framed and appear to date from the beginning of the 18th century.
Condition—Of house, good.
b(5). Cottage, at bend in road 700 yards N.N.W. of Aldborough Hatch church, is of two storeys with attics, timber-framed and weather-boarded; the roofs are tiled. It was built early in the 17th century and has an original chimney-stack of cross-shaped plan, set diagonally.
Condition—Ruinous.
c(6). Barn at Uphall Farm, ¾ m. S. of (2), is timber-framed; the roofs are tiled. It was built probably late in the 16th century.
Condition—Fairly good.
Unclassified
c(7). Uphall Camp (Plan p. 98), situated on low-lying ground close to the river Roding. The remaining earthworks consist of a short length of rampart with an irregularly shaped mound at the north end, which is known locally as Lavender Mount, and another short length north of the farmhouse; there are also traces of the east side of the camp running parallel with Barking Lane. An early plan shows part of the north and east sides of the earthwork and suggests that it was roughly rectangular in outline. In 1750 the north, east and south sides are said to have had a single trench, and the west side a double trench and bank.
The mound is 21 ft. high and 85 ft. in diameter at the base. The date of the earthwork is doubtful, but it does not appear to be pre-Roman.
Condition—Bad; in some danger of destruction.