Pages 86-87
An Inventory of the Historical Monuments in Essex, Volume 4, South east. Originally published by His Majesty's Stationery Office, London, 1923.
This free content was digitised by double rekeying and sponsored by English Heritage. All rights reserved.
52. LITTLE THURROCK. (C.e.)
(O.S. 6 in. lxxxiii. S.E.)
Little Thurrock is a parish on the N. bank of the Thames adjoining Tilbury on the W.
Ecclesiastical
(1). Parish Church of St. Mary stands near the middle of the parish. The walls are of flint and mixed rubble, with dressings of limestone and some Barnack stone; the roofs are tiled. The Nave was built c. 1170–80 and was extended westwards at a later date. In the 14th century the Chancel was re-built. The church has been extensively restored in modern times, when the West Tower, South Vestry, Organ Chamber and North Porch were added.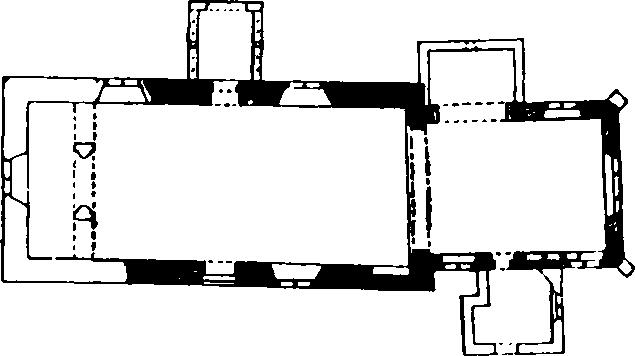 Architectural Description—The Chancel (22½ ft. by 16¾ ft.) has an E. window, all modern except the 14th-century splays and rear-arch. In the N. wall is a window also modern except for the 14th-century splays and rear-arch; further W. is a modern opening to the organ-chamber. In the S. wall are two windows similar to that in the N. wall; between them is a doorway modern except for the 14th-century splays and rear-arch. The chancel-arch is modern except for part of the moulded and carved 12th-century abaci.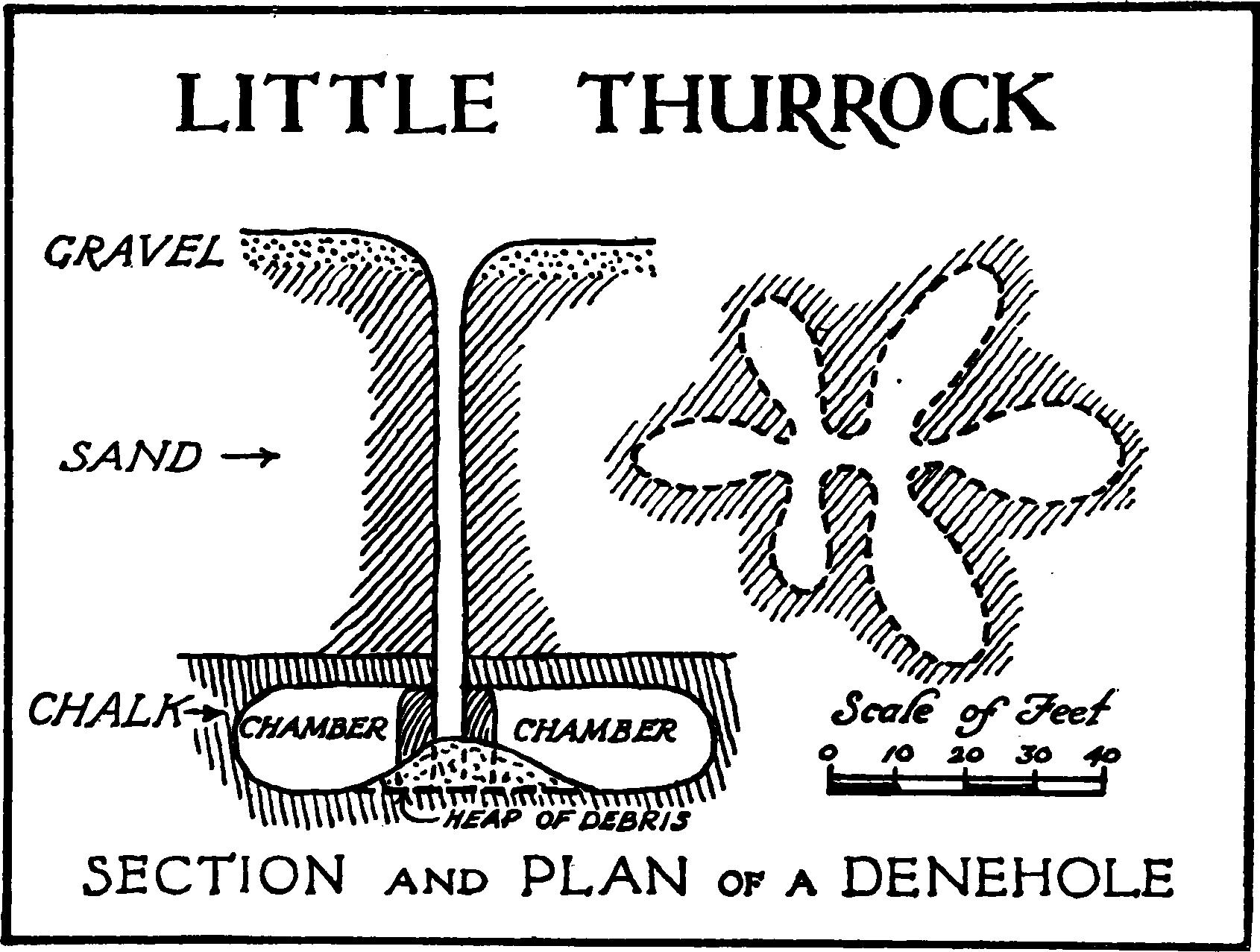 The Nave (40½ ft. by 20 ft.) has in the N. wall two windows; the eastern is modern except for the partly restored 14th-century splays and rear-arch, the western window is modern; E. of the eastern window, externally, is a straight joint, probably the jamb of a 12th-century window; the N. doorway is modern except for part of the moulded two-centred head and label, with defaced head-stops, which are of the 14th century. In the S. wall is a window similar to the eastern window in the N. wall; E. of it is one jamb of a window, probably of the 12th century; the 12th-century S. doorway has plain jambs and round arch, covered with cement; it is now blocked.
Fittings—Bell: inaccessible, but said to be by Richard Phelps, 1711. Door: In N. doorway— modern with 15th or 16th-century strap-hinges, drop-handle and scutcheon-plate. Floor-slabs: In chancel—(1) to Henry Withes (?), 164(3?). In churchyard—E. side, (2) to David La . . ., 1712 (?). Piscina: In chancel (Plate, p. xlv)—with trefoiled ogee head and label, defaced head-stops, foliated finial, and quatre-foiled drain, 14th-century. Pulpit: of oak, hexagonal with bolection moulded panels, initials and date R 1700 C, cornice and legs modern. Recesses: In nave—in S. wall, at E. end, with segmental head and shafted W. jamb, re-set, remains of recess in E. wall adjoining, with attached column to S. jamb with moulded capital and springing of arch, rest of work probably re-used in recess in S. wall, early 13th-century. Reredos: Incorporated in modern work, some 15th-century tracery in panels. Sedilia: In chancel (Plate, p. xlv) —three bays with two-centred arches and moulded label with head-stops; round shafts with moulded capitals and bases and attached shafts to jambs, 14th-century. Stoup: In nave—E. of N. doorway, with triangular head and modern sill, early 16th-century. Sundial: On E. jamb of S. doorway— scratched dial.
Condition—Good, much restored.
Unclassified
(2). Dene-holes, in Hangman's Wood, partly in Orsett parish. There are over 70 of the pits in the neighbourhood. They each consist of a vertical shaft from 50 to 100 feet deep and from three to four feet wide ending in excavations in the chalk which in some cases open out into several chambers. Excavations undertaken by the Essex Field Club (Journal III) disclosed footholds in the sides of the shafts and marks apparently made by ropes at the edges.
Condition—Good.