Page 527
The History and Topographical Survey of the County of Kent: Volume 1. Originally published by W Bristow, Canterbury, 1797.
This free content was digitised by double rekeying. All rights reserved.
THE HUNDRED OF BROMLEY AND BECKENHAM.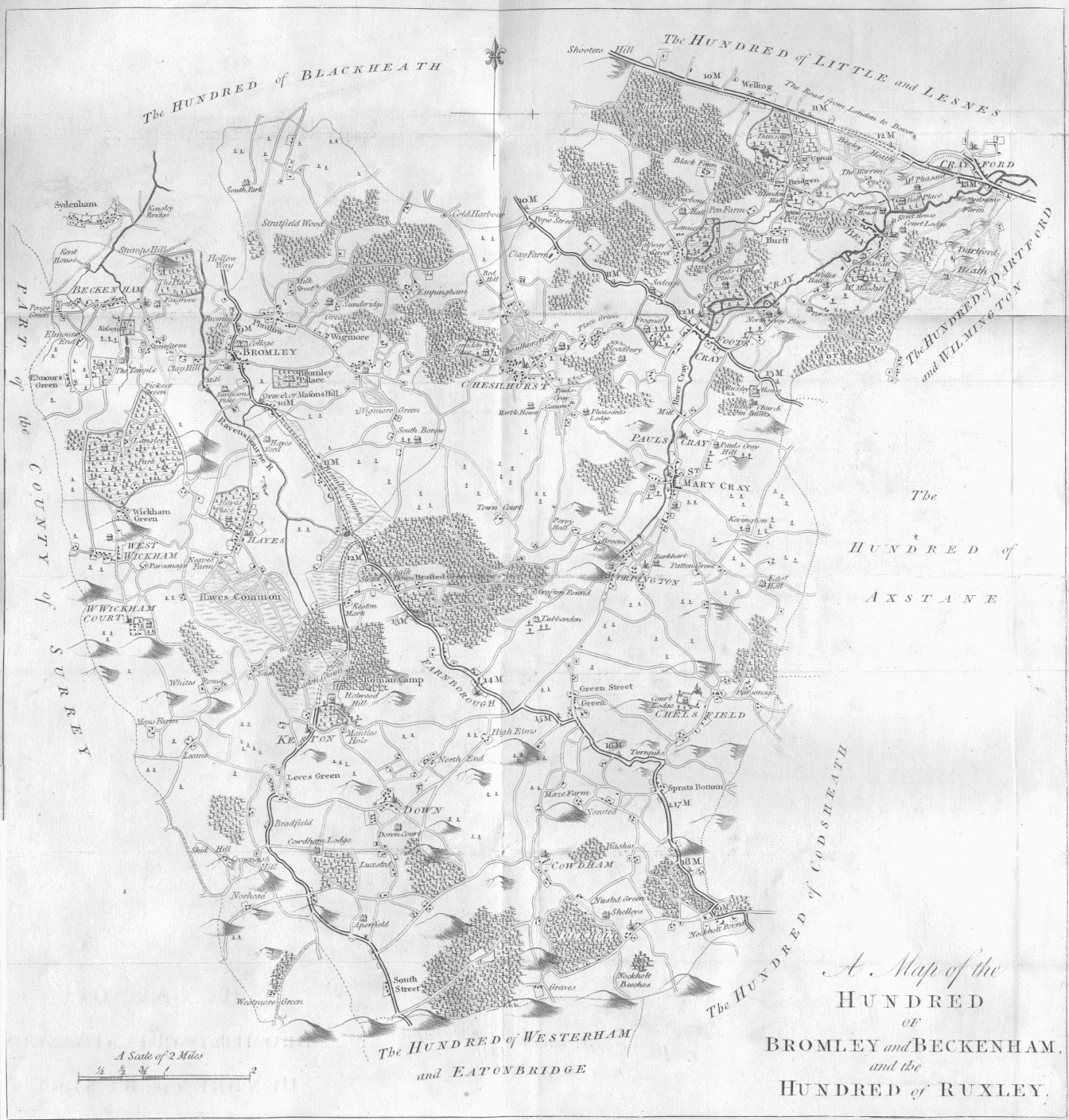 THIS HUNDRED lies next southward from that of BLACKHEATH, and is called, in the general survey of Domesday, the hundred of Bronlei, by which name it continued to be called in the 7th year of king Edward I. but in the 20th year of Edward III. it was known by its present name, the addition of the name of Beckenham being in fact no more than the name of one of the two half hundreds, into which this hundred was divided. Two constables have jurisdiction over it. In the 7th year of king Edward I. the king and the bishop of Rochester were lords paramount of it.
IT CONTAINS THE PARISHES OF
1. BECKENHAM.
2. BROMLEY.
And the churches of both these parishes.