Pages 339-340
The History and Topographical Survey of the County of Kent: Volume 1. Originally published by W Bristow, Canterbury, 1797.
This free content was digitised by double rekeying. All rights reserved.
THE LATH OF SUTTON AT HONE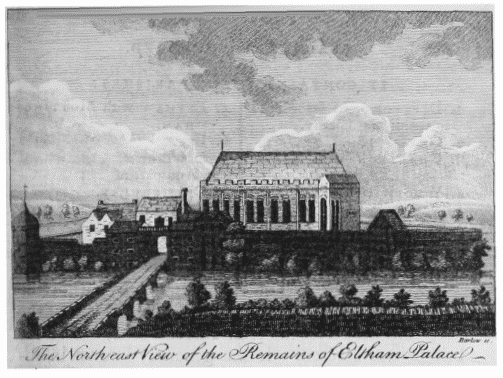 CONTAINS
THE FOLLOWING HUNDREDS:
I. BLACKHEATH.
II. BROMLEY AND BECKENHAM.
III. RUXLEY.
IV. LITTLE AND LESNES.
V. DARTFORD AND WILMINGTON.
VI. AXTANE.
VII CODSHEATH.
VIII. WESTRAM AND EATONBRIDGE.
IX. SOMERDEN.
THE HUNDRED OF BLACKHEATH.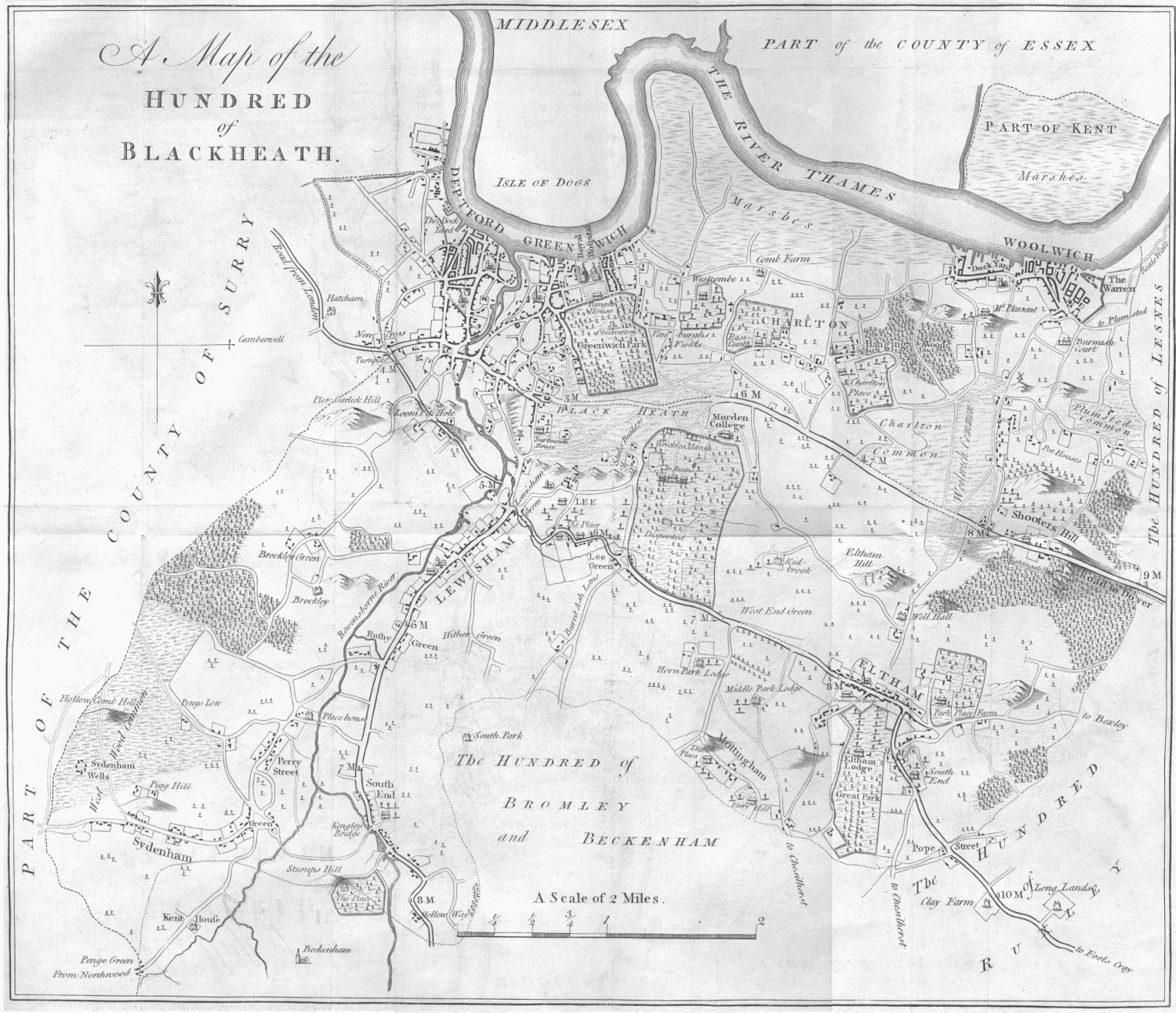 THIS hundred is called in Domesday the hundred of Grenviz (or Greenwich), which name it did not keep long, for in the 7th year oF king Edward I. it was called by its present name, the king being then lord of it. It is divided into two half hundred— the Upper and the Lower half hundred, each of which has a constable, who has jurisdiction over the whole of it; both arc chosen at the court leet of the hun. dred.
IT CONTAINS THESE PARISHES:
1. DEPTFORD, as far as lies within this county.
2. GREENWICH.
3. CHARLTON with KIDBROOKE.
4. WOOLWICH.
5. ELTHAM with MOTTINGHAM.
6. LEE.
7. LEWISHAM. And part of CHESILHURST.
And all the churches of those parishes, except Chesilhurst.