Pages iii-iv
The History and Topographical Survey of the County of Kent: Volume 10. Originally published by W Bristow, Canterbury, 1800.
This free content was digitised by double rekeying. All rights reserved.
TO THE REV. EDWARD HASTED, VICAR OF HOLLINGBORNE.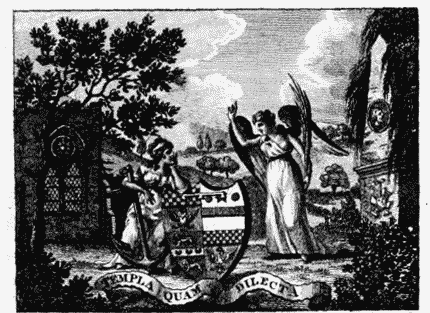 MY DEAR EDWARD,
I AM certain you will accept this Volume, with the greatst pleasure, as a small token of my parental affection to you, who have ever been an example of duty and filial affection to me; in it you will find a description of that part of the County in the near neighbourhood of which you received the early part of your Education, under our most amianle and much respected Friend, the late Dr. Beauvoir, whose talents as a gentleman and a scholar are universally known. To his instructions you was indebted for that proficiency of Learning which introduced you with credit to be a Member of that University, which has ever held its pre-eminence, as the first seminary of learning in this kingdom; where your mind was enriched with that further progress of knowledge, and with those mental accomplishments which has enabled you to fulfil with propriety the pastoral charge committed to your care, to the benefit as well as the universal satisfaction of the flock entrusted to you, by the most reverend and highly respectable Prelate, to whose liberality you owe your advancement to it; but your suavity of manners, and benevolence of heart, at the same time that it gains you the friendship and esteem of the respectable neighbourhood, in which you are so happily situated, endears you to all who know you. That you may, by the blessing of Providence, long enjoy the fruits of your goodness and amiable conduct, is the servent prayer of my dear Edward,
Your sincere well wisher,
And ever affectionate Father,
EDWARD HASTED.
LONDON,
July 1, 1800.