Pages iii-v
The History and Topographical Survey of the County of Kent: Volume 2. Originally published by W Bristow, Canterbury, 1797.
This free content was digitised by double rekeying. All rights reserved.
Dedication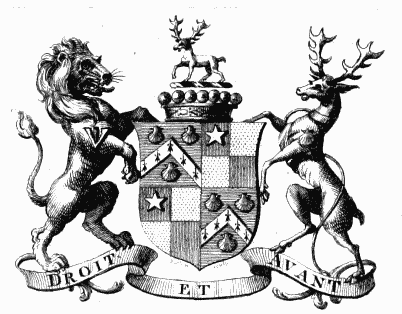 TO THE RIGHT HONOURABLE
Thomas Lord Viscount Sydney,
OF ST. LEONARD'S IN GLOUCESTERSHIRE;
BARON SYDNEY,
OF CHESILHURST, IN THE COUNTY OF KENT;
CHIEF JUSTICE IN EYRE
SOUTH OF TRENT;
ONE OF THE LORS OF HIS MAJESTY'S MOST HONOURABLE
PRIVY COUNCIL &c. &c. &c.
My LORD,
Though I am fearful that this volume will not be thought by your Lordship worthy of your acceptance, and that I am trespassing on that respect which is due to you, in thus offering it to your patronage, yet as I am certain, my Lord, that your heart rejoices in every opportunity of imparting happiness to others, which renders your life a blessing to mankind, I throw myself on your Lordship's benevolence, to pardon the liberty I take, in thus addressing this Dedication to you. To enumerate your Lordship's public, as well as private virtues, would not only give offence, but would exceed the limits of this volume. Permit me, my Lord, therefore only to mention, that you are deservedly loved and respected, as a singular example in the domestic and social intercourse of life, and that you have acted in your public capacity upon principles of strict loyalty, and firm attachment to the real good of your country, and a steady adherence to the liberties of the English constitution. Thus distinguished, my Lord, both in your public and private virtues, as well as by your noble birth, his Majesty, who never suffers superior merit to pass unrewarded, has been graciously pleased to shew his approbation of them, by bestowing on your Lordship those marks of his royal savor, and those repeated titles of nobility, to which your Lordship by your bright example adds a lustre.
But whilst I am thus hurried forward by the impulse of truth, I am trespassing, not only on your Lordship's time, but on that respect which is due to your rank, in thus enumerating, what is so universally acknowledged. I shall therefore conclude, with my hopes, that your Lordship will pardon this liberty, and that you will condescend to accept of this Dedication, as an acknowledgment of the profound respect I bear towards you.
That your Lordship may enjoy whatever may conduce to the happiness of yourself and family, is the sincere wish of
My Lord,
Your Lordship's
Most respectful and
Much obliged humble servant,
EDWARD HASTED.
LONDON,
April 30, 1797.