Pages 1-2
The History and Topographical Survey of the County of Kent: Volume 2. Originally published by W Bristow, Canterbury, 1797.
This free content was digitised by double rekeying. All rights reserved.
THE LATH OF SUTTON AT HONE CONTINUED.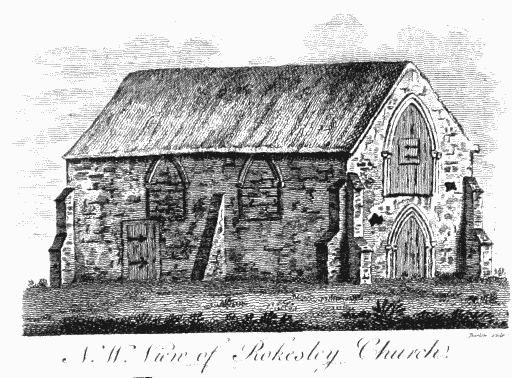 CONTAINING THE HUNDREDS OF RUXLEY. LITTLE and LESNES. DARTFORD and WILMINGTON. AXTANE. CODSHEATH. WESTERHAM and EATONBRIDGE. AND SOMERDEN.
THE HUNDRED OF ROKESLEY, OTHERWISE RUXLEY,
LIES next north-eastward from that of Bromley and Beckenham. In the general survey of Domesday it is called the hundred of Helmestrei, which name it had lost before the reign of king Edward I. in the 7th year of which it was called by its present name, the king and the archbishop of Canterbury being then lords of it.
IT CONTAINS THE PARISHES OF
1. CHESILHURST, in part.
2. HAYES.
3. WEST WICKHAM.
4. KESTON.
5. FARNBOROUGH.
6. DOWNE.
7. COWDHAM.
8. NOCKHOLT.
9. CHELSFIELD.
10. ORPINGTON.
11. ST. MARY CRAY.
12. PAUL'S CRAY.
13. FOOT'S CRAY.
14. NORTH CRAY with RUXLEY, and
15. BEXLEY.
And the churches of these parishes.
And also part of the parishes of Hever and Chidingstone, viz. so much as is within the borough of Linckhill, the churches of which parishes are in another hundred. It is divided into the two half hundreds of Upper and Lower Ruxley, under the jurifdiction of two constables.