The History and Topographical Survey of the County of Kent: Volume 4. Originally published by W Bristow, Canterbury, 1798.
This free content was digitised by double rekeying. All rights reserved.
Dedication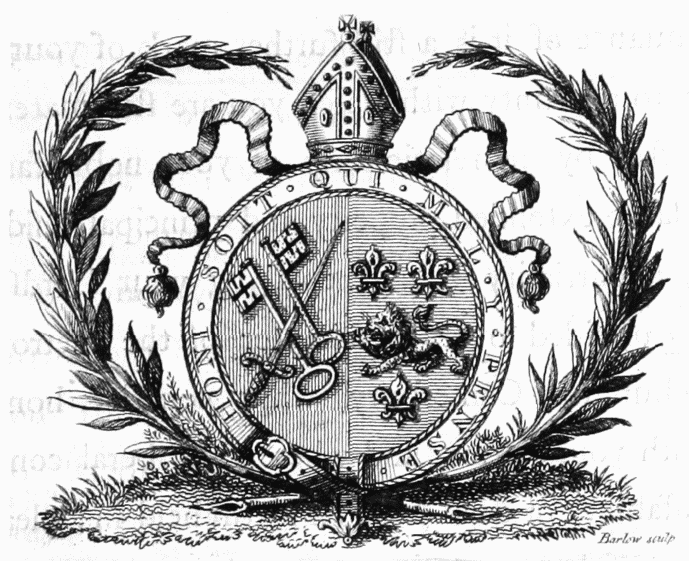 TO THE HONORABLE AND RIGHT REVEREND BROWNLOW, LORD BISHOP OF WINCHESTER, PRELATE OF THE MOST NOBLE ORDER OF THE GARTER,&c.
MY LORD,
IT is with much respect that I make use of the permission, you have given me of prefixing your name to this volume, which cannot but stamp a credit on it, much beyond its merits. The honor your Lordship has done me in the encouragement of my History from the first publication of it, and this continuance of it is a still further mark of your partiality to a county with which you are still materially connected by the relationship of your noble family, their large extended property and principal residence in it, a partiality strengthened by your Lordship's having presided over the chapter of the metropolitical church of Canterbury, when you first honored me with your notice and where the, liberal conduct and assability of dean NORTH is still held in a pleasing and grateful remembrance. Permit me, my Lord, to return you my most respectful thanks for these repeated marks of your favor. That your Lordship may long continue to make happy that diocese, over which you now so worthily preside, are the servent wishes of, my Lord,
Your Lordship's
much obliged,
and most obedient servant,
LONDON, January 10, 1798.
EDWARD HASTED.