Pages 1-2
The History and Topographical Survey of the County of Kent: Volume 4. Originally published by W Bristow, Canterbury, 1798.
This free content was digitised by double rekeying. All rights reserved.
THE LATH OF AYLESFORD CONTINUED.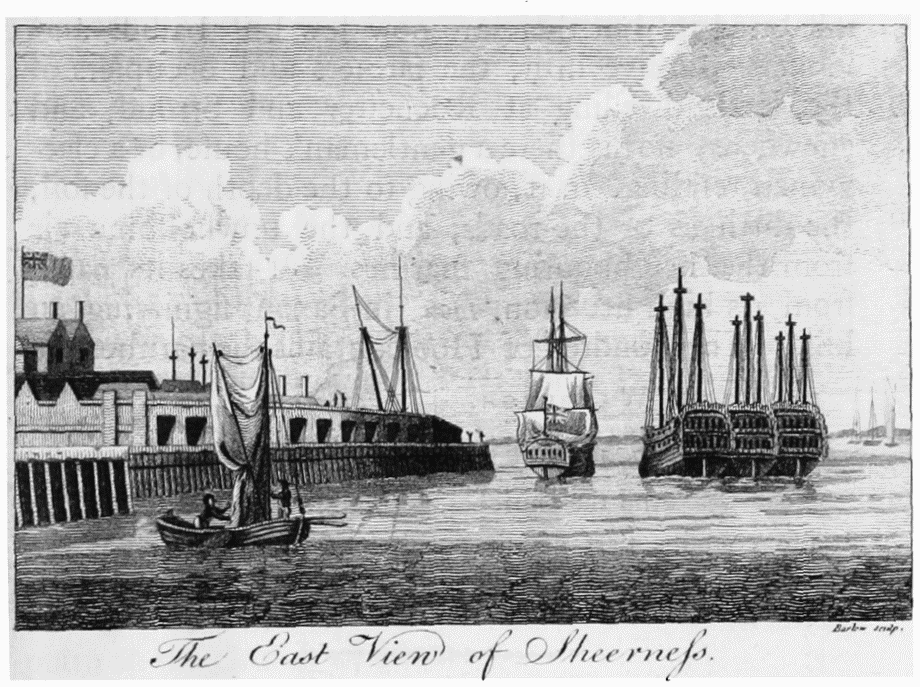 THE HUNDRED OF HOO.
EASTWARD from the hundred of Shamel lies the hundred of Hoo, bounded on the opposite side by the water, called the North Yenlade, which separates this hundred from the isle of Grean. Hollinshed, the chronicler, says, that in his time Hoo was nearly an island, and that there was then a common proverb of this hundred, viz.
"He that rides into the hundred of Hoo,
Besides pilfering seamen, will find dirt enow."
A very true saying of it at this time. Formerly it used to be noted for the wealth of the yeomen who inhabited it, but there are now few but bailiffs and lookers who live in it, the farmers and occupiers of the lands dwelling at Rochester and Stroud, and elsewhere; nor is there a gentleman's house, or a clergyman residing, in it, owing to the depth of the soil, the dirtiness of the roads, and the unwholsome air from the neighbouring marshes. It takes its name from its high situation, Hou, in Saxon, signifying an hill. The hundred of Hoo contains the parishes of
1. Hoo, ST. WARBURGH.
2. HIGH HALSTOW.
3. ST. MARY'S, Hoo.
4. ALHALLOWS, AND
5. STOKE, in part.
And the churches of those parishes:
It also contains part of the parishes of COBHAM and WEST PECKHAM, the churches of which are in another hundred.