Pages iii-iv
The History and Topographical Survey of the County of Kent: Volume 5. Originally published by W Bristow, Canterbury, 1798.
This free content was digitised by double rekeying. All rights reserved.
TO CHARLES SMALL PYBUS, Esq.
ONE OF THE RIGHT HONORABLE THE LORDS COMMISSIONERS OF HIS MAJESTY's TREASURY, AND MEMBER OF PARLIAMENT FOR THE TOWN AND PORT OF DOVER, &c. &c.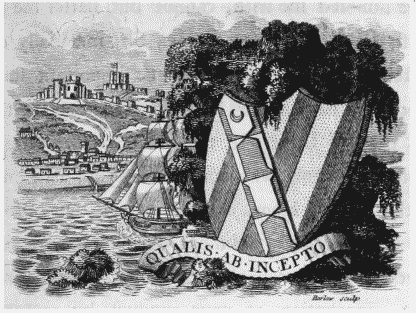 SIR,
YOUR partiality to a county, of which this is a History, has given me hopes, that the Dedication of this part of it to you will not be looked upon in an unacceptable light. The continued assistance and liberal encouragement which you have favored me with in the progress of my larger History, and the many other essential marks of friendship which you have honored me with, cannot but flatter me with those hopes. You are besides, Sir, materially connected with the county, by the important station which you have so long held in representing the town and port of Dover, to the universal satisfaction of your constituents, who, confident of your attachment to the best of kings, and the happy constitution of this country, (an attachment which you have persevered in with unabated constancy) have continued their approbation of your conduct by repeatedly chusing you, with the same servent zeal, in two successive parliaments. Give me leave, Sir, to join in the deserved acknowledgment of your public merit, and at the same time to seize this opportunity of returning my thanks to you for the many favors which you have conferred on,
SIR,
Your most respectful,
and much obliged
humble servant,
EDWARD HASTED.
LONDON,
MAY 12, 1798.