Pages 323-324
The History and Topographical Survey of the County of Kent: Volume 5. Originally published by W Bristow, Canterbury, 1798.
This free content was digitised by double rekeying. All rights reserved.
THE HUNDRED OF EYHORNE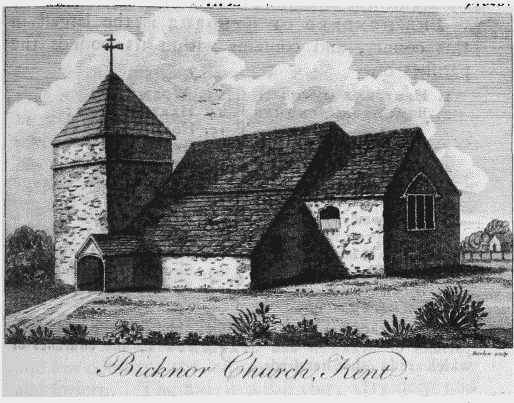 LIES at a small distance north-eastward from that of Brenchley and Horsemonden last described, a small district only of the hundred of Marden and lath of Scray intervening.
It is written in the book of Domesday both Aiborde and Haihorne; but in the 7th year of king Edward I. it was called by its present name, the king being then lord of it.
In the survey taken in 1650, by the trustees appointed by parliament, for the sale of the late king's revenues, it was returned, that the court leet, with all other courts and liberties, within the bailiwick of Eyhorne, and the hundred contained in it, being the court of the said hundreds and bailiwick, was constantly held at Eyhorne-green.
THE HUNDRED OF EYHORNE is the largest in this county, and contains within its bounds the parishes of,
1. HEDCORNE in part;
2. BOUGHTON MONCHENSIE;
3. LANGLEY;
4. CHART SUTTON;
5. SUTTON VALENCE;
6. EAST SUTTON;
7. ULCOMBE in part;
8. BOUGHTON MALHERBE;
9. LENHAM in part;
10. OTTERDEN;
11. WICHLING;
12. FRINSTED;
13. WORMSELL;
14. HARRIETSHAM;
15. HOLLINGBORNK;
16. BROMFIELD;
17. LEEDS;
18. OTHAM;
19. BERSTED in part;
20. BICKNOR in part;
21. HUCKING;
22. THURNHAM;
23. STOCKBURY in part; and
24. BREDHURST;
And the churches of those parishes; and likewise part of the parishes of MARDEN and STAPLEHURST, the churches of which are in other hundreds.