Pages 1-2
The History and Topographical Survey of the County of Kent: Volume 6. Originally published by W Bristow, Canterbury, 1798.
This free content was digitised by double rekeying. All rights reserved.
THE LATH OF SCRAY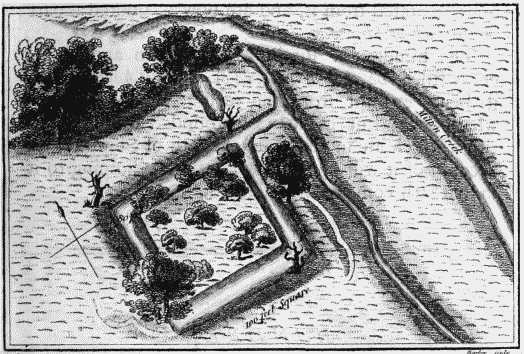 THIS lath is called SHERWINHOPE in antient records, and in the book of Domesday, the lath of Wiwarlet. It lies the next adjoining eastward from that of Aylesford last described, and contains within its bounds, the following hundreds:
1. MILTON, alias MIDDLE. TON.
2. TENHAM.
3. FAVERSHAM.
4. BOUGHTON under Blean.
5. MARDEN.
6. CRANBROOKE.
7. BARKLEY.
8. GREAT BARNFIELD
9. ROLVENDEN.
10. SELERITTENDEN.
11. TENTERDEN, and
12. BLACKBORNE.
It has also within its bounds the township of Newenden, which is not in any hundred.
The hundreds of Felborough, Wye, Calehill, Chart, and Longbridge, and the township of Ashford, were once esteemed all within this lath, but they have been long since separated from it, and are now accounted as part of the lath of Shipway.
The hundred of Bircholt barony is in antient records stiled the neutral hundred of Bircholt barony, from its being exempt from the jurisdiction of any lath whatsoever; but as it lies surrounded by those parishes which are included in the lath of Shipway, and account of it will be given when those adjoining to it in that lath come to be described.