Pages 317-318
The History and Topographical Survey of the County of Kent: Volume 6. Originally published by W Bristow, Canterbury, 1798.
This free content was digitised by double rekeying. All rights reserved.
THE HUNDRED OF FAVERSHAM.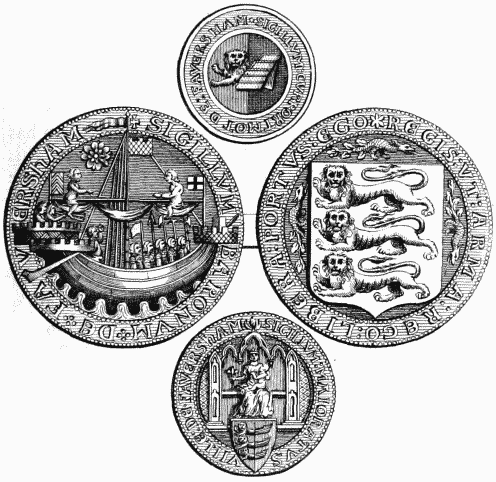 LIES the next eastward from that of Middleton. It is written in the book of Domesday, Favreshant, by which name it was called in the 7th year of king Edward I. the king and the abbot of Faversham being then lords of it.
The hundred of Faversham, as it has been long since written, contains within its bounds the parishes of,
1. FAVERSHAM in part.
2. DAVINGTON.
3. ORE.
4. LUDDENHAM.
5. STONE.
6. BUCKLAND.
7. NORTON.
8. NEWNHAM.
9. EASLING.
10. THROWLEY.
11. STALISFIELD, with Beresfield.
12. BADLESMERE.
12. BADLESMERE.
13. LEVELAND.
14. SHELDWICH.
15. OSPRINGE in part.
16. PRESTON.
17. GOODNESTON; and
18. HARTY, in the Isle of Shepey.
And the churches of those parishes, excepting OSPRINGE, and likewise a part of the parish of SELLING and ULCOMB, the churches of which are in other hundreds. Two constableshave jurisdiction over this hundred.
The town and part of the parish of Faversham has long since been made a separate jurisdictionfrom this hundred, being within the limits and liberties of the cinque ports, and a member of the town of Dover, and having its own constables and officers, under the jurisdiction of its own justices.