Pages 1-2
The History and Topographical Survey of the County of Kent: Volume 8. Originally published by W Bristow, Canterbury, 1799.
This free content was digitised by double rekeying. All rights reserved.
THE HUNDRED OF BIRCHOLT FRANCHISE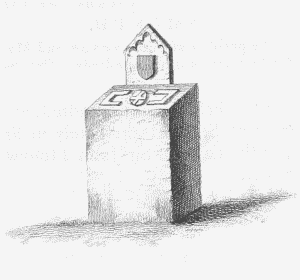 LIES the next eastward from that of Chart and Longbridge, and is so called from its being within the franchise or liberty of the archbishop of Canterbury, as well as to distinguish it from the adjoining hundred of Bircholt Barony. It is called in Domesday by the several names of Bilissold, Berisolt, Berisout, and Briseode; and in a roll of the several parishes within the kingdom, and the fees in them, taken by inquisition in the 7th year of king Edward I. this hundred and that of Bircholt Barony are called the two half hundreds of Bircholt, the archbishop of Canterbury being then lord of it, as being within his court of Aldington.
IT CONTAINS WITHIN ITS BOUNDS THE PARISH OF SMEETH,
And part of the parishes of ALDINGTON and MERSHAM, the churches of which are in other hundreds. One constable has jurisdiction over it.
A court leet is held for this hundred, as appendant to the manor of Smeeth, alternately at Smeeth and Stonehill, in the name of Sir John Honywood, bart. the owner of it.