Pages 281-282
The History and Topographical Survey of the County of Kent: Volume 8. Originally published by W Bristow, Canterbury, 1799.
This free content was digitised by double rekeying. All rights reserved.
THE HUNDRED OF STREET.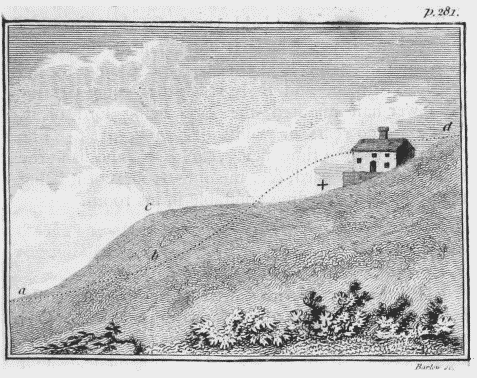 THIS hundred lies adjoining to that of Worth northward. It is written in the record of Domesday, Estraites, and in others of later times, Strete, taking its name from the street, or via strata of the Romans, near it, now usually called Stone-street, which led from Canterbury to Limne and Stutfal castle, within the bounds of it, of which further mention will be made hereaster.
IT CONTAINS WITHIN ITS BOUNDS THE PARISHES OF
1. LIMNE in part.
2. SELLINDGE in part.
3. ALDINGTON in part.
4. HURST, and
5. BONNINGTON.
And the churches of those parishes; and likewise that part of the parish of STANFORD which contains WESTENHANGER, for merly a parish of itself, though now united to it. Two constables have jurisdiction over it.
There is a court leet held yearly for the upper half hundred of Street, which is appendant to the manor of Aldington, and is held alternately at Aldington, and at Newin-green, and there is another court-leet for the lower half hundred, the king being lord of it. There are no rents or profits belonging to it. The constable, for the time being, holds it, and is at the expence of a steward, &c. the only business of it being to appoint a succeeding constable in his room.