Page 374
The History and Topographical Survey of the County of Kent: Volume 9. Originally published by W Bristow, Canterbury, 1800.
This free content was digitised by double rekeying. All rights reserved.
THE HUNDRED OF BEWSBOROUGH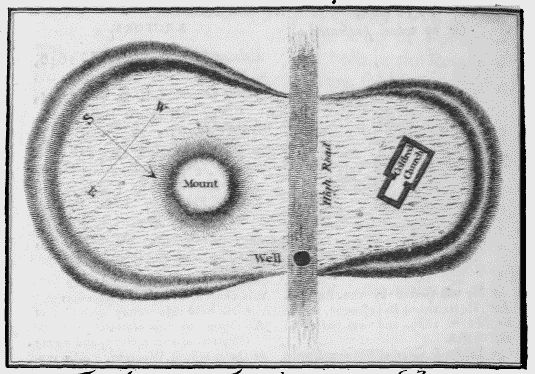 LIES next adjoining to that of Kinghamford, lastdescribed. It contains within its bounds the several parishes of
1. SHEBBERTSWELL.
2. COLDRED.
3. WHITFIELD.
4. WEST LANGDOK.
5. GUSION.
6. OXNEY.
7. ST. MARGARET.
8. WEST CLIFFE.
9. EWELL.
10. RIVER.
11. POLTON.
12. HOUGHAM in part.
13. BUCKLAND. And
14. CHARLTON in part.
And the churches of those parishes, and likewise part of the parishes of WOOTTON, LIDDON, and WALDERSHARE, the churches of which are in other hundreds.
A court leet is held for this hundred, at which two constables are chosen, for the upper and lower half hundreds. This court is held at Bewsborough Cross, near the Cross-hand, between Archers-court and Old Park. The court is opened under a tree at the usual place, and from thence adjourned.