Pages 1-2
The History and Topographical Survey of the County of Kent: Volume 9. Originally published by W Bristow, Canterbury, 1800.
This free content was digitised by double rekeying. All rights reserved.
THE HUNDRED OF WESTGATE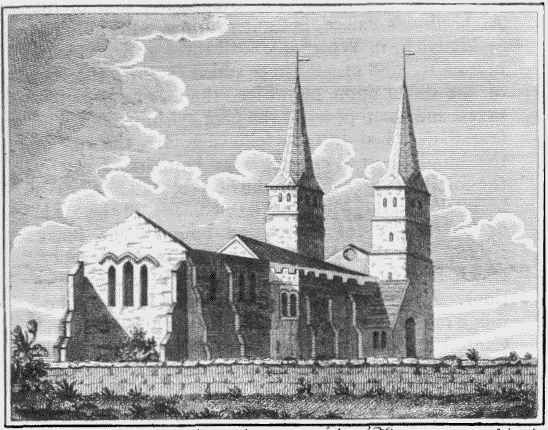 LIES the next eastward from that of Whitstaple last-described, being called in the survey of Domesday, Estursete, when it belonged to the see of Canterbury. In the 7th year of king Edward I. it was called by its present name of Westgate.
IT CONTAINS WITHIN ITS BOUNDS THE PARISHES OF
1. HARBLEDOWNE.
2. THANINGTON.
3. MILTON near Canterbnry.
4. Sr. DUNSTANS; and part of
5. ST. STEPHENS, alias HACKINGTON.
And the churches of those parishes, and likewise part of the parishes of ST. ALPHAGE, ST. MARY NORTHGATE, and of WESTGATE, in Canterbury, the churches of which are within the jurisdiction of the county of the city of Canterbury.
This hundred has likewise within its jurisdiction, the ville of the borough of Staplegate, and of the Archbishop's Palace, in Canterbury, and the borough of Harwich, in Whitstaple; all three antient members of it, and of late times added to it for the sake of the distribution of justice, the levying of public taxes, and the support of the poor within them, the several detached districts following, viz. the ville of the hundred of Westgate, alias Dunkirk, formerly the forest of Bleane, the districts of St. Nicholas's hospital, and the Mint, in Harbledowne, of the castle of Canterbury, of Eastbridge hospital, the Black Friars, and the White Friars, all in Canterbury, which before the reformation were exempt jurisdictions. And it had within it in antient time, the borough of St. Martin, and the manor of Caldicot, near Canterbury, and till of late years, the ville of Christchurch, in Canterbury, which is now separated from it, and esteemed an exempt jurisdiction.