Pages 152-166
Survey of London Monograph 16, College of Arms, Queen Victoria Street. Originally published by Guild & School of Handicraft, London, 1963.
This free content was digitised by double rekeying and sponsored by English Heritage. All rights reserved.
SOMERSET HERALD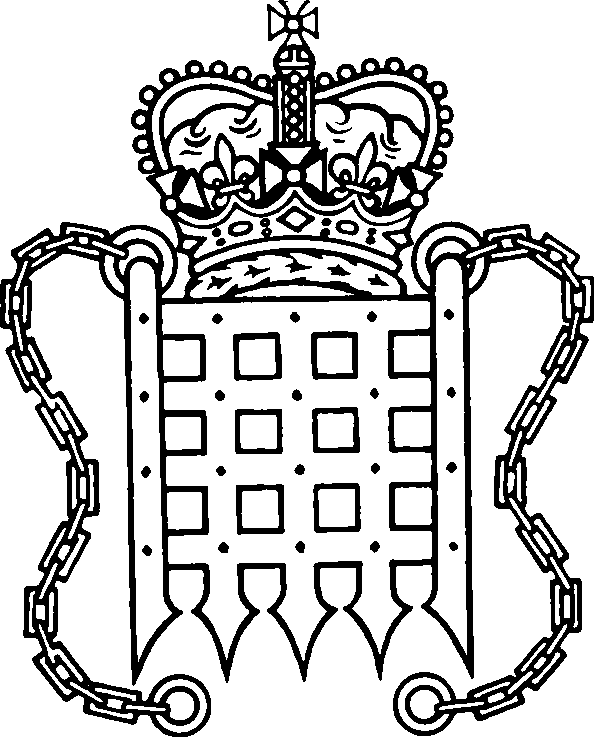 This title has been successively private, royal, at once private and extraordinary, and again royal. In 1448–9 Somerset was herald of Edmund Beaufort, Duke of Somerset, but he must have been a royal officer in 1485, when he was the only herald to receive coronation liveries.
In 1525, when Henry Fitzroy was made Duke of Richmond and Somerset, the then Somerset herald was transferred to the duke's household and as such he must be counted a private officer, although he was appointed by the King and shared the heralds' fees as a herald extraordinary. On Fitzroy's death in 1536 the then incumbent returned to the Crown establishment, and since then Somerset has been one of the heralds in ordinary.
Badge: A portcullis or royally crowned, the Tudor version of the Beaufort badge.
I. Royal
1. NAME UNKNOWN (appd c. October 1485).
2. JOHN YONGE (1493). See Norroy (16).
3. JOHN PONDE or POUND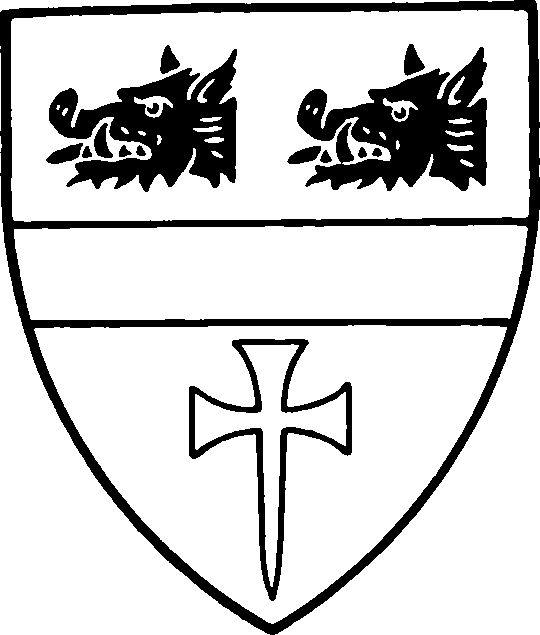 Hampnes, temp. Hen. VII.
Somerset, p.s. 16, pat. 30 Jan. 1511.
Second s. of Sir John Pound, of Drayton, Hampshire, by Elizabeth, dau. and coheiress of Sir Richard Holt, of Colrith, Hampshire, said to have been Hampnes and Rouge Croix temp. Hen. VII; latter is impossible; may perhaps have been the Hampnes who attended funeral of Henry VII and coronation of Henry VIII and was sent June 1510 to the King of France, though patent of Somerset does not so name him; 1513 employed to buy 'hacbusshes' and sent to King of Denmark; 1517 conducted a French envoy to Berwick; 1520 at Field of Cloth of Gold; 18 June 1525 transferred to household of Henry Fitzroy, Duke of Richmond and Somerset; thereafter ranked as extraordinary in College; d. between 1 November 1527 and 1 May 1528.
Sometimes said to have married a dau. of William Wriothesley, York, the 'sister Pounde' of the first Earl of Southampton's will, but identification doubtful.
Arms: Argent, a fess gules between 2 boar's heads sable in chief & a cross formy fitchy gules in base.
II. Herald to the Duke of Richmond and Somerset
3. JOHN PONDE or POUND (1525). See previous page.
4. WILLIAM HASYNG or HASTINGS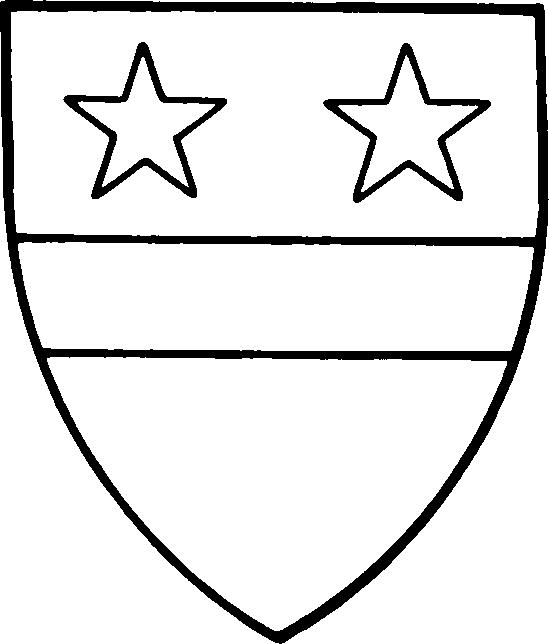 Pursuivant, c. 1508.
Buckingham, herald, c. 1514.
Rouge Dragon, 1521 (?).
Nottingham, pursuivant, p. s. 23, pat. 29 April 1526.
Somerset, pat. 1 May 1528.
First appears 1508 as 'Gwillam de Hasin generosus', pursuivant of Edward, Duke of Buckingham; 1514 granted £10 a year by the Duke as Buckingham herald; Rouge Dragon pursuivant after the Duke's execution in May 1521; petitioned unsuccessfully for rank of herald; 1526 transferred to household of Henry Fitzroy, Duke of Richmond, etc., as Nottingham pursuivant, and 1528 Somerset herald, both places counted as extraordinary. D. May 1531. Freeman of London, desired to be burd in St Mary Axe where he lived.
Arms: Or, a fess with 2 molets in chief gules.
5. THOMAS TREHERON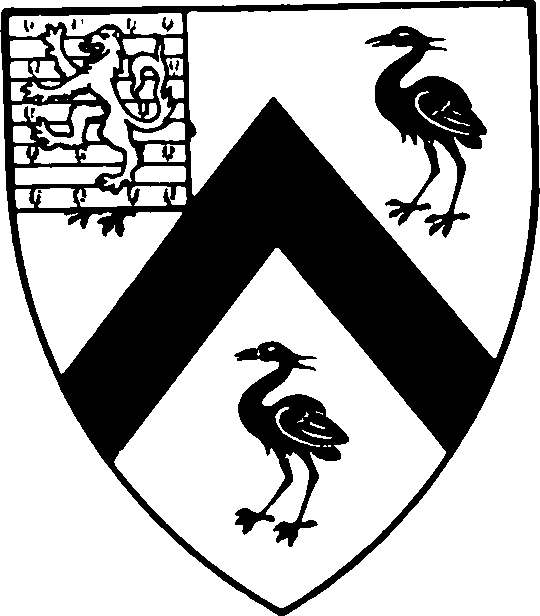 Nottingham, pursuivant, p.s. 16, cr. 25, pat. 30 April 1530.
Somerset, p.s. 1 September, pat. 3 October 1532.
Nottingham pursuivant 1530 and Somerset herald 1532 both in household of Henry Fitzroy, Duke of Richmond and Somerset; from Duke's death 24 July 1536, on Crown establishment as herald in ordinary; still called Somerset; 1536 sent north on account of Pilgrimage of Grace; helped conduct case against Miller (Lancaster) who gave lurid account of his ill conduct; 1542 on Scottish affairs; returning from Edinburgh 25 November, attended by Dingwall pursuivant, he and Ray (Berwick) were attacked by two horsemen at nightfall near Dunbar; Ray and Dingwall escaped but Treheron was killed; burd next day Dunbar parish church; murderers, English refugees, eventually caught, extradited and executed at Tyburn (see much on this incident in State Papers).
Bailiff of Norman Cross Hundred and of town and lordship of Yaxley, Huntingdonshire.
Probably the Treheron who married John Wrythe's dau. Catherine.
Arms: Argent, a chevron between 3 herons sable, beaks & legs gules, on a canton ermine 4 bars azure surmounted by a lion rampant gules.
III. Herald in Ordinary
5. THOMAS TREHERON (1536). See previous page.
6. RICHARD RATCLIFFE
Barnes, c. 1532.
Calais, cr. 1 November 1532.
Bluemantle, p.s. 5, pat. 16 May 1536.
Somerset, appd 1543, p.s. 26 May, pat. 14 June 1544, salary from Michaelmas 1543.
As Barnes, was pursuivant of John Bourchier, second Lord Berners or Barnes, Deputy of Calais 1520–33; so named in Partition Book, Easter 1532; thence Calais, cr. by the King at Calais, Bluemantle and Somerset; 1544 attached to expedition to France; summoned Boulogne to surrender 19 July; d. 1545 between 22 April and 11 May.
Arms: Argent, 2 bends engrailed sable with a molet gules for difference in chief.
7. WILLIAM HERVY (1545). See Clarenceux (13).
8. EDMUND ATKINSON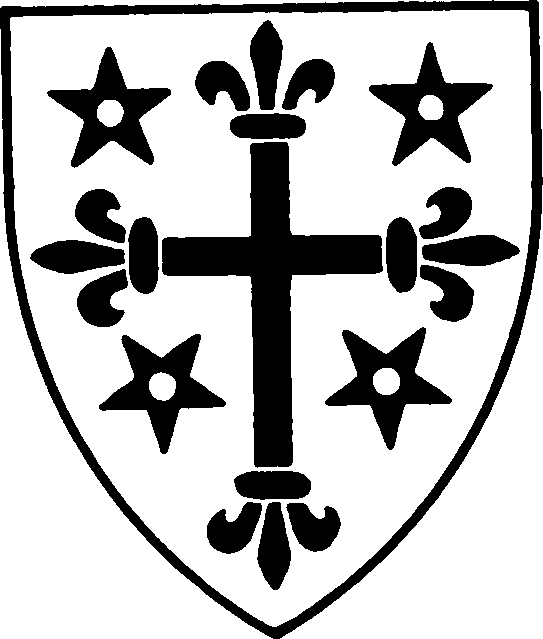 Hampnes, appd 6 April 1543, p.s. 26 May, pat. 20 June 1544.
Bluemantle, nom. July, p.s. 21, pat. 28 September 1545.
Somerset, pat. 21 February 1550.
Hampnes and Bluemantle under Henry VIII, and Somerset under Edward VI, Mary and Elizabeth; often employed by all four sovereigns in Scotland and overseas. D. 1 December 1570, at Wolverscroft, Leicestershire.
When the Dowager Duchess of Suffolk incurred Queen Mary's displeasure the Queen committed her to Atkinson's custody, and Foxe's Book of Martyrs (1597, ii, p. 1885) tells how she eluded him and escaped in January 1554.
Arms: Argent, a cross flory at the ends between 4 pierced molets sable.
9. ROBERT GLOVER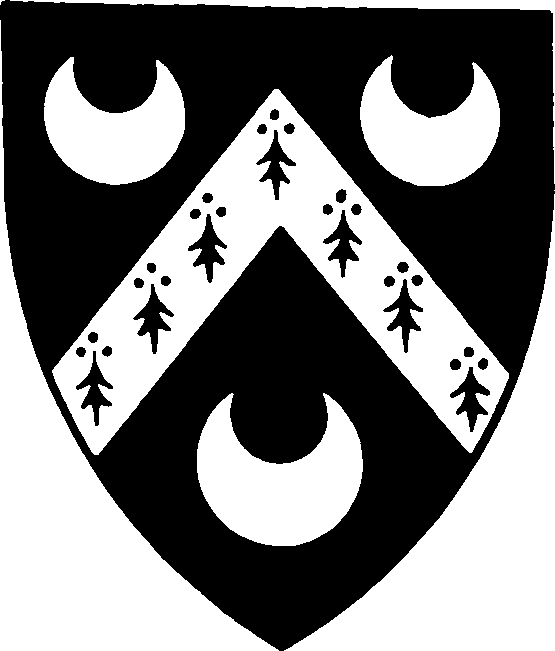 Portcullis, pat. 23 March 1568.
Somerset, pat. 29, cr. 30 December 1570.
Granted reversion of Norroy, p. s. 3, pat. 9 March 1580.
B. 1544 at Ashford, Kent, s. of Thomas Glover of that place. Portcullis 1568; 9 March 1580, his father-in-law William Flower obtained a new patent of Norroy granting Glover the reversion to that place. This aroused criticism and Glover was moved to submit proofs that officers of arms were not always promoted according to seniority. However, Flower outlived him, for Glover d. in London on 10 April 1588, leaving his widow with five children; burd in St Giles', Cripplegate (M.I.). His niece, Susan, married John Philipot, Somerset.
7 April 1570 Flower deputed him to visit in his province and between then and 1585 he visited, alone or with Flower, six or eight counties. Attached to Garter missions to Denmark 1582 and France 1584.
Of great learning, eminent for professional skill and tireless in research. Even Round deemed him 'entitled to honourable distinction among his Elizabethan brethren for the care and faithfulness of his work' (Family Origins, pp. 6, 7). His collection of manuscripts, largely his own work, was very great; many now in Philipot collection in College; others are dispersed in the British Museum, Bodleian, Queen's College, Oxford, Caius College, Cambridge, Trinity College, Dublin, and elsewhere. None of his works published in his lifetime, but his genealogies of the English peerage were partly printed in 1608 as Nobilitas Politica vel Civilis, and the whole, translated and edited by his nephew Thomas Milles of Davington, appeared in 1610; it is generally known as 'Milles's Titles of Honour'. 'Glover's Ordinary', comprising some 15,000 coats, was compiled, written and tricked by him and is dated 1584. Several copies are extant, some augmented by John Withie, the herald-painter.
Besides being the outstanding heraldic scholar of his day Glover was one of the first to realize the value of early rolls of arms and no fewer than thirty were copied by him. It is therefore eminently fitting that the earliest known English roll of arms should have been given his name.
(D.N.B.; Stow's Survey (1633), p. 314b; Gent. Mag., xc, 1, 595; R. & C., p. 12, etc.; Thomas Moule, Bibliotheca Heraldica; C.E.M.R.A., xx, xxi, 3, 132–3, 143; etc.)
Arms confirmed and crest granted 4 March 1577: Sable, a chevron ermine between 3 crescents argent. Crest: A Mercury's hat sable turned up argent & winged sable.
10. WILLIAM SEGAR (1588). See Garter (9).
11. ROBERT TRESWELL
Bluemantle, signet 21 February 1589, pat. 18 May 1590, cr. 26 March 1592.
Somerset, cr. 23 October 1597, pat. 20 March 1603, resd 21 June 1624.
B. c. 1566, s. of Ralph Treswell of London and St Albans, Hertfordshire; land surveyor; employed by Earl of Rutland 1598–9, and others; 1610 Surveyor General of Woods and Forests South of Trent; 1589 Bluemantle and thence Somerset; 1604 attended Earl of Nottingham on mission to Spain (his account of the mission printed in Collectanea Curiosa, 1, and Somers' Tracts, 11, 70); 1623 deputy for Camden on Vis'n of Shropshire; Church Notes made by him incorporated in Weever's Funeral Monuments; frequently in trouble; 21 June 1624, owing to debts, sold out to Philipot; d. 1630 or 1631.
Unpleasant and mischief-maker; hand in glove with Ralph Brooke; reputed a good herald and 1597 Dethick reported him 'studious in armes & pedigrees, practized for funeralls & had knowledge of Latin & some French'.
His third wife, Mary Castle of co. Huntingdon, probably related to Bridget Castle, wife of Thomas Exton and grandmother of Everard Exton.
Arms: Argent, 3 molets gules between 2 bendlets sable. Crest: A cockatrice close or.
12. JOHN PHILIPOT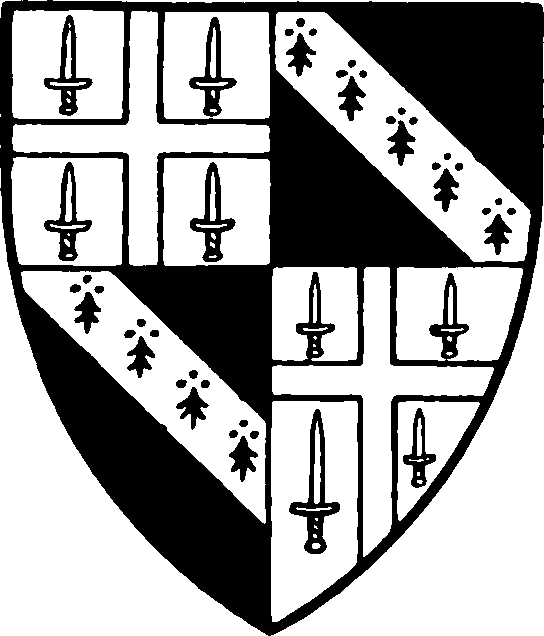 Blanch Lyon, cr. 10 December 1613.
Rouge Dragon, bill 7 October, pat. 13, cr. 19 November 1618.
Somerset, pat. 28 June, cr. 8 July 1624.
Norroy designate, 1645.
B. Folkestone 1588 or 1589, second s. of Henry Philipot of Folkestone and Sibertswold, Kent, thrice mayor of Folkestone; citizen and draper of London 1611 (apprenticed 1604), but had early bent to heraldry; Blanch Lyon 1613 and thence Rouge Dragon; 1624 bought out Robert Treswell, Somerset; 1632 attended Earl of Arundel to The Hague and remained behind for some weeks helping widowed Queen Elizabeth; 1633 Segar's deputy on Garter mission to Elector Charles Louis; on way back detained at The Hague by Queen Elizabeth who sent messages by him to King Charles and others; 1635 admitted Lincoln's Inn; deputed by Camden for Vis'ns of Kent, Hampshire, Gloucestershire and Berkshire 1619–23, and Hampshire, Bucking hamshire, Sussex and Oxfordshire 1634; 1639 suspended and fined by E.M. for procuring Sir Henry St George to forge his father's signature on a faked grant of arms, both pardoned 6 April 1640, the King expressly approving E.M's action; 1642 attended King to Oxford; 1643 Hon. D.C.L.; summoned City of Oxford to surrender; designated for promotion to Norroy end of 1644 or early 1645 but appointment not effected; captured (?May) by Parliamentary soldiers; d. London 22 November 1645, leaving property at Eltham, etc., Kent; burd St Benet's, Paul's Wharf.
Also Bailiff of Sandwich, appd 1623; M.P. for Sandwich 1628–9; Lieutenant of Tilbury Fort and Steward of Royal manors of Gillingham and Grain.
Married Susan, dau. and heiress of William Glover of Sandwich and niece of Robert Glover, Somerset. Eldest s. Thomas, poet, etc., of Clare Hall, Cambridge, published inter alia Villare Cantianum (1659) (see below), and The Original of Heraldry (1672).
As herald and genealogist active but uncritical of earlier concoctions and therefore unreliable. Made large professional collections, including many Glover MSS. and others by William Smith, Rouge Dragon, etc.; many of these bought from Earl of Anglesey for the College, 1687.
Published inter alia Catalogues of Chancellors, etc., of England (1636), and of Knights made by James I, 1660; edited 1637 edition of Camden's Remaines. His 'Historical Collection of all the Constables of Dover Castell...' (1627), edited by F. W. Steer (1956) as John Philipot's Roll.
Projected a history of Kent and his collections for this were long said to form basis of the Villare Cantianum, but Greenstreet scouted that idea.
One hundred and eight charters from his collections copied in 1640 in Sir Christopher Hattons's Book of Seals (published 1950). Were some of these actually copied by him?
(See also 'John Philipot, M.P.', by H. S. London, Arch. Cant., lx, 24–53.)
Arms (on his book-stamp, etc.): Quarterly, (1 & 4) gules, a cross between 4 swords erect argent hilted or; (2 & 3) sable, a bend ermine; in pretence, for Glover, azure, a chevron ermine between 3 crescents argent. Crest: Out of a crown an arm in armour brandishing a blood-spattered sword, all proper.
12 A. WILLIAM CROWNE (designate 1646). See Rouge Dragon (18).
12B. GEORGE OWEN
Somerset, June 1657.
York, intruded 1658, ejected at Restoration.
As 'George Owen of Oxford M.A.' appd Somerset by Parliamentary Commissioners June 1657; as 'George Owen, Somerset' certified (?date) together with 'George Owen, York' copy of Bysshe's pat. of Supporters for Lord Tichborne dat. 22 July 1658; September 1658 one of the heralds responsible for arranging the hearse at Cromwell's lying-in-state; Prestwich then calls him York's kinsman; either resd or, as Noble suggests, was transferred to York before 25 February 1659, when Henry Bysshe had pat. of Somerset.
Probably York's nephew, George Owen, D. D., of Colby, Chancellor of St David's.
(See H. S. London, 'George Owen, York Herald', appx. v, op. cit.)
12C. HENRY BYSSHE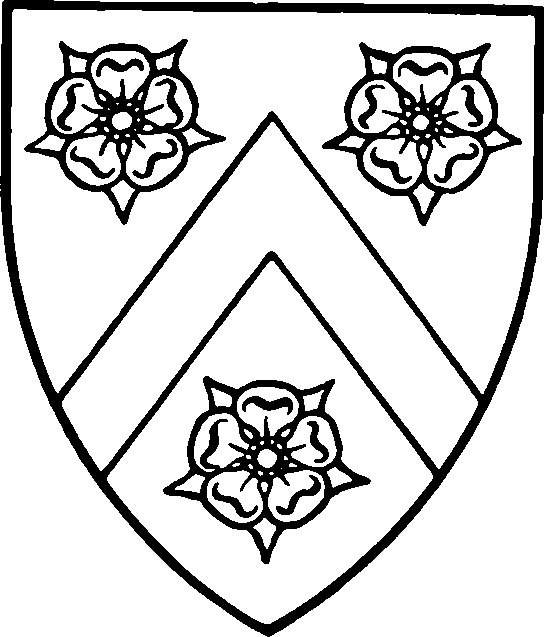 Somerset, intruded c. September 1658, pat. 25 February 1659, ejected 1660.
Of Buxted, Sussex, brother of Sir Edward, see Garter (12A); a herald at Oliver Cromwell's funeral, but probably intruded earlier; appointment confirmed by pat. 25 February 1659; deprived at Restoration.
(Prestwich, Respublica, p. 189; Cal. S. P. Dom., 1658–9; P.R.O., E. 403/2523; 1662 Vis'n of Sussex.)
Arms: as his brother.
13. THOMAS ST GEORGE (1660). See Garter (14).
14. FRANCIS BURGHILL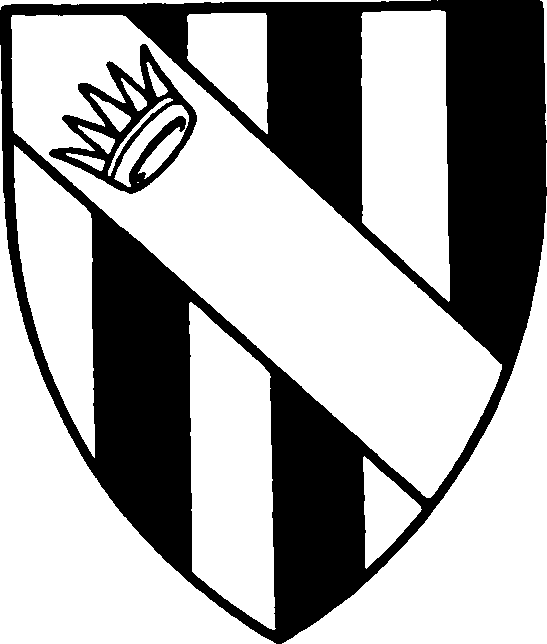 Mowbray, cr. 24 May 1677.
Somerset, signet January, pat. 24 March 1680, resd 25 March 1700.
Mowbray 1677; Somerset 1680; 1681 he and Gregory King, Rouge Dragon, were deputed to visit Northampton and Rutland, but King complained that Burghill left him to do all the work ('Life of G. King', in Dallaway's Inquiries, p. 35); resigned 25 March 1700.
(Coll. of Arms MSS.; 'Life of G. King'.)
Arms: Paly of 6 pieces argent & sable, on a bend gules an Eastern crown or. Crest: A lion's head erased argent crowned with an Eastern crown gold.
The crowns were added 6 October 1679, to mark his services as agent of the Duke of Norfolk, Ambassador Extraordinary to the Emperor of Morocco.
15. SAMUEL STEBBING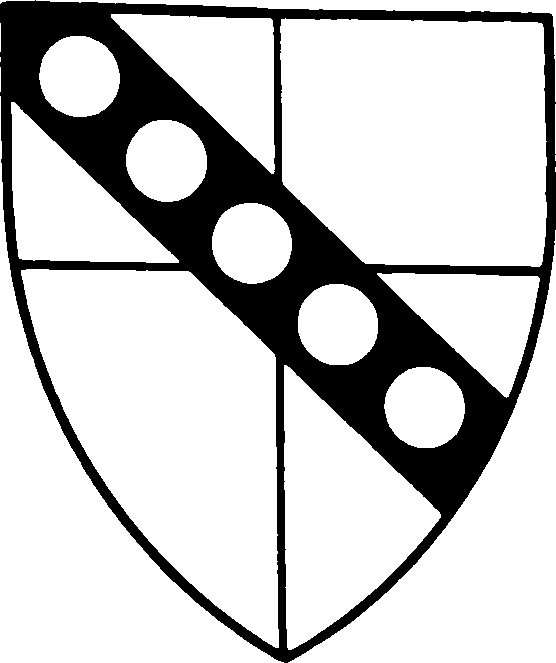 Rose Rouge, E.M. wt. 3, R. wt. 7, cr. 17 May 1698.
Somerset, E.M. wt. 27 April, bill 6, pat. and cr. 31 May 1700.
Of Woodbridge, Suffolk, and Eltham, Kent; fourth s. of Henry Stebbing; c. 1683 assistant to Gregory King (strong resemblance between his handwriting and King's); Rose Rouge 1698; 1700 bought place of Somerset from Burghill; attached to Garter missions to Berlin 1690 and Hanover 1706; 1707 published revised and augmented edition of Sandford's Genealogical History of the Kings of England; 1708 proposed to edit new edition of Guillim's Heraldry, but was forbidden by E. M.; E.M's Secretary (according to Noble, but?); d. unmarried 21 August 1719, at his sister's, Mrs Barksdale's, house at Eltham; burd in churchyard there.
Arms: Quarterly or & gules, on a bend sable 5 bezants. Crest: A lion's head erased or.
16. JOHN WARBURTON, F.R.S., F.S.A.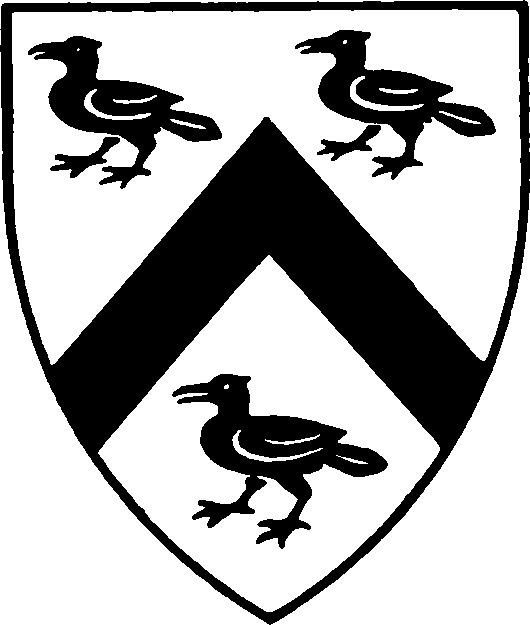 Somerset, appd 6, pat. 18, cr. 24 June 1720.
B. Bury, Lancashire, 28 February 1682, s. of Benjamin Warburton of Bury; claimed descent from Warburton of Warburton and Arley, co. Chester; 1705–18 employed in Excise Department; F.R.S. March 1719, amoved 1757 for non-payment of subscription; F.S.A. 13 January 1720, resigned (or ?amoved) before 1752; 1720 Somerset; d. at College 11 May 1759; burd St Benet's, Paul's Wharf.
His s. John married sister of Edward Rowe Mores, the antiquary; applied unsuccessfully for place in College.
Publications include: 1716, etc., maps of Northumberland, Yorkshire, Middlesex, Essex and Hertfordshire; 1749 map of Middlesex with arms of the gentry in margin, accuracy of which he defended in London and Middlesex Illustrated; 1753 Vallum Romanum, a history of the Roman Wall copied almost entirely from Horsley's Britannia Romana.
Left a large collection of printed books and MSS. which were sold by auction after his death; sixty-three MS. lots then were bought for the College by Edward, Duke of Norfolk for £65, viz. fifteen copies of Vis'ns, five books of pedigrees, three ordinaries, eleven collections of arms, four books of dockets of grants and five of miscellaneous collections. These included Mauduit's five-volume 'E.D.N. Alphabet'; but Simon Segar's 'Baronagium Genealogicum' was bought by Edmondson and only came to the College 1860. His collections on Berkshire, Cornwall and Hampshire given to Society of Antiquaries by Dr John Evans, 1886.
Able and industrious but had little education, conceited, a liar and unscrupulous, nearly always on bad terms with colleagues. Martin Leake deemed him a second Ralph Brooke but without Brooke's judgment and heraldic knowledge (Coll. of Arms MS. SML. 45, p. 57). Grose's sketch in the Olio, p. 158, etc., is largely caricature, but no one had a good word for him. Probably most favourable estimate is his friend William Stukeley's: 'has great parts, & equal industry; & a pride equal to both... as other great genius's has all sense but common sense & knows nothing of mankind. Fickle in his friendships; haughty in his carriage; excessively greedy of flattery ... his love of fame & reputation prevails above all his passions; 'tis the incentive of his unwearied endeavour' (Bodleian MS. Eng. Misc. e. 260 quoted by Joan Evans, History of the Society of Antiquaries, p. 51).
(See also Arch. Aeliana, 4s, x (1933), pp. 40 sqq.; D.N.B.; Hist. Soc. Ant. passim; etc.)
Arms: Quarterly, (1 & 4) argent, a chevron between 3 cormorants sable (Warburton); (2 & 3) quarterly argent & gules with a fret or in 2nd & 3rd quarters (Dutton). Crest: A Saracen's head full-face from the shoulders proper a torse argent & gules about the temples with 3 ostrich feathers or therein.
17. RALPH BIGLAND (1759). See Garter (21).
18. HENRY HASTINGS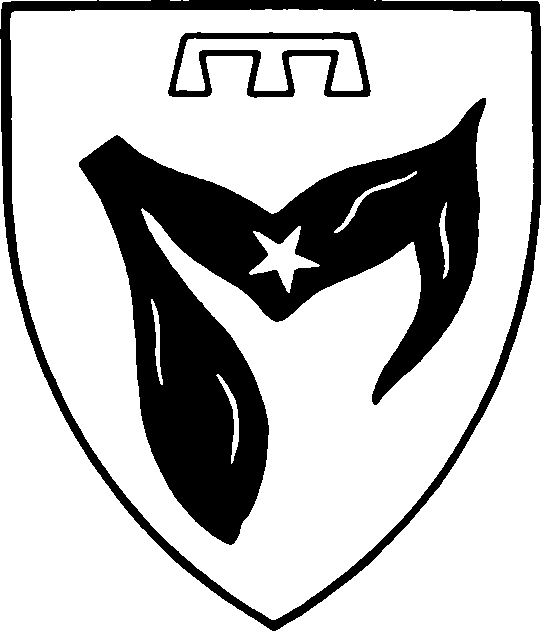 Rouge Croix, appd August, pat. 26 September 1752.
Somerset, pat. 17 June 1773.
B. 26 January 1723, s. of John Hastings, silversmith, near Charing Cross, descended from Walter, sixth s. of Francis, second Earl of Huntingdon; Clerk in Admiralty and Purser of H.M.S. Sandwich; Surveyor of the Stables to Prince of Wales October 1757; Rouge Croix 1752; Somerset 1773. D. 21 December 1777; burd 6 January, St Margaret's Westminster. Unmarried, but four illegitimate children, to two of whom, by Sarah Bynon alias Redcross, he gave the name Redcross. Said to have neglected his duties as herald.
Arms: Quarterly with a molet for difference in the centre; (1) argent, a maunch sable & a label in chief (Hastings); (2) France and England quarterly with a label argent, each point cantoned gules (Margaret, Countess of Salisbury); (3) per pale or & sable, a saltire engrailed counterchanged (Pole); (4) sable, 2 bars with 3 roundels in chief argent (Hungerford).
19. JOHN CHARLES BROOKE, F.S.A.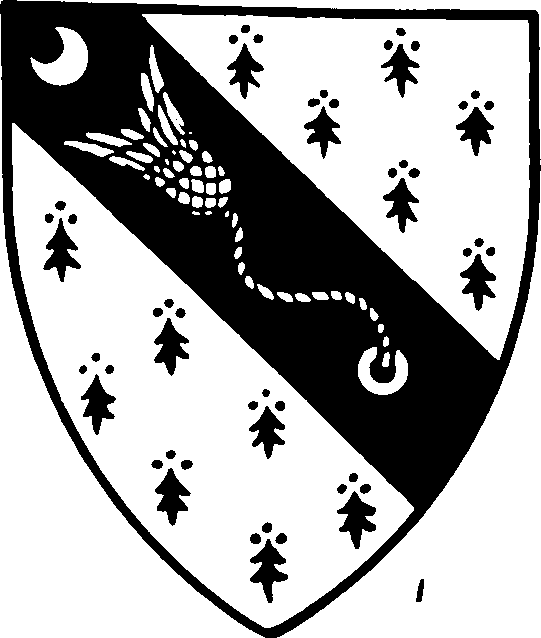 Rouge Croix, pat. 1 July, salary from 17 June 1773.
Somerset, pat. 31 January 1778, salary from 21 December 1777.
B. Fieldhead, parish of Silkston, Yorkshire, 27 August 1748, second s. of William Brooke of Fieldhead by Alice dau. and coheiress of William Mawhood; apprenticed to a London chemist, but soon sought place in College; Rouge Croix 1773; Somerset 1778; later E.M's Secretary; F.S.A. 1775; citizen and Ironmonger.
His reputation as man, herald and antiquary was very high and he would probably have become Garter but for his early death 3 February 1794, when he, Pingo and others were suffocated trying to get into the Little Theatre, Haymarket; burd in St Benet's, Paul's Wharf (M.I.).
Contributed papers to Archaeologia and Gent. Mag., besides helping principal genealogists and topographers of the day. Bequeathed extensive MS. collections to the College, including collections for a history of the West Riding.
(Misc. Gen. & Her., 2s, v, 255; D.N.B.; Gent. Mag. passim; Nichols, Lit. Anec. and Lit. Hist.)
Arms: Ermine, on a bend sable a hawk's lure or, the line & ring argent, a crescent for difference. Crest: A goat's head erased sable, horns & beard gold. Motto: En dieu ma foi. (Bookplate, etc.)
8 January 1794, the above arms were confirmed to Somerset, his elder brother William and the latter's issue, the crest being augmented with a silver collar of SS about the goat's neck.
20. JOHN ATKINSON
Rouge Croix, pat. 3 January 1785, salary from 5 June 1784.
Somerset, E.M. wt. 18 February, pat. 1 March, salary from 3 February 1794.
Rouge Croix 1785, Somerset 1794; d. at Carlisle 5 July 1813; burd at Wetherall, Cumberland.
21. JAMES CATHROW, later Cathrow-Disney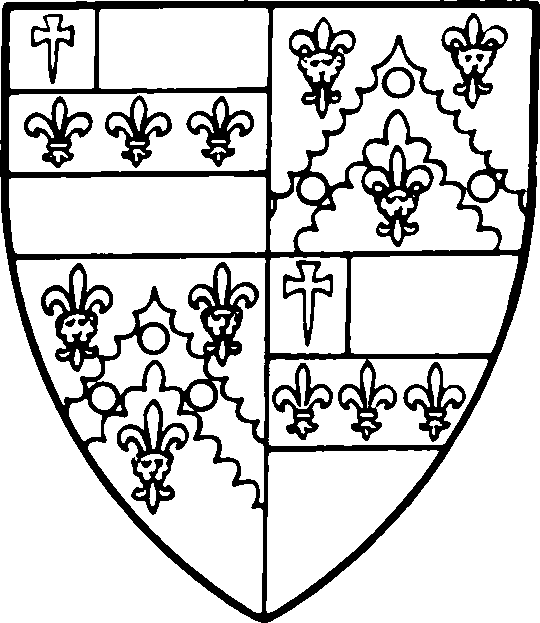 Rouge Dragon, pat. 31 May, salary from 1 May 1797.
Somerset, E.M. wt. 13, Gazette 25 August, pat. 23 September, salary from 5 July 1813.
B. c. 1778, s. of Thomas Cathrow, Haberdasher of London; 1797 Rouge Dragon; 1813 Somerset; 1820 (R.L. 23 June) assumed additional name and arms of Disney out of regard for the friendship of Professor William Disney, a distant cousin of his wife; d. at Elstree, Hertfordshire, 20 January 1854, having, it was said, run through three fortunes; burd Hornsey.
Collen said that in 1841 Cathrow-Disney was a sick man who only came to the College occasionally and in his last three years never at all. When in waiting he left Collen to do all the work merely drawing his share of the fees.
Arms: (1) Of Cathrow, granted 1814: Or, on a chevron engrailed gules between 3 leopard faces jessant de lis azure 3 bezants. Crest: A dragon passant gules with wings elevated or, the dexter claw resting on a leopard's face jessant de lis gold. Motto: Fac et spera.
(2) Of Cathrow-Disney, exemplified 1820: Quarterly, (1 & 4) Argent, on a fess gules 3 fleurs de lis or and on a canton gules a cross formy fitchy gold (Disney); (2 & 3) Cathrow as above. Crests: (1) For Disney: A lion passant guardant gules charged on the body with a cross formy fitchy or. Motto: Vincit qui patitur. (2) Crest & motto of Cathrow as above.
22. WILLIAM COURTHOPE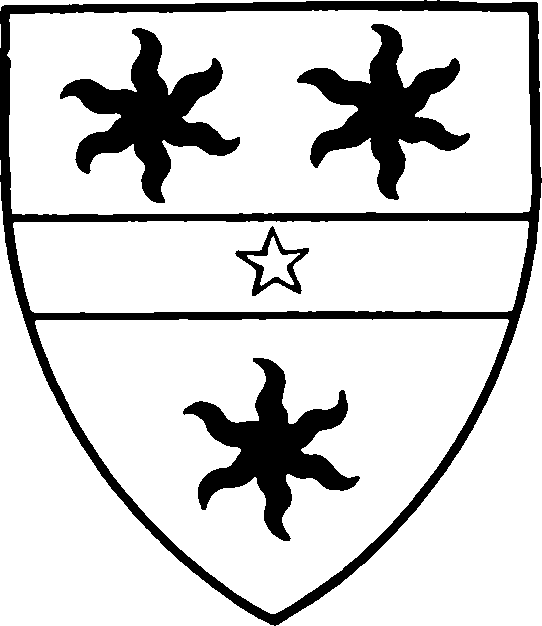 Rouge Croix, Gazette 29 January, pat. 7 February, salary from 28 January 1839.
Somerset, nom. 23, Gazette 31 January, pat. 8 February, salary from 20 January 1854.
Of old Sussex family; b. 20 May 1808, at Rotherhithe, s. of Thomas Courthope, citizen and shipwright of London. At age of 16 became Clerk to Townsend, Rouge Dragon, and afterwards worked for Young, whose Secretary he became in 1842. Appd Rouge Croix 1839 and afterwards Somerset. Secretary to various Garter missions 1856–66. Barrister Middle Temple. D. Hastings 13 May 1866; burd Wadhurst.
An assiduous worker and good genealogist; his MS. collections bought by the College on his death. Besides contributions to periodicals he published The Historic Peerage of England (1857) and other works as well as writing the introduction to the 1859 edition of the English version of The Rous Roll. Edited 1834–6–8 editions of Debrett's Peerage. In 1869 Collen considered him one of the three 'stays' of the College.
(Memoirs in H. & G., iv, 468, and Misc. Gen. & Her., N.S. iii, 327; D.N.B.; R. & C., pp. 45–6; etc.)
Arms: Argent, a fess azure between 3 estoiles sable a molet or for difference. Crests: (1) A demi-stag salient gules semy of estoiles & attired or. (2) A cubit arm erect proper holding an anchor azure, fluke & ring gold. Mottoes: Court Hope (over 2nd crest). My hope is not broken (below shield).
23. JAMES ROBINSON PLANCHÉ, F.S.A.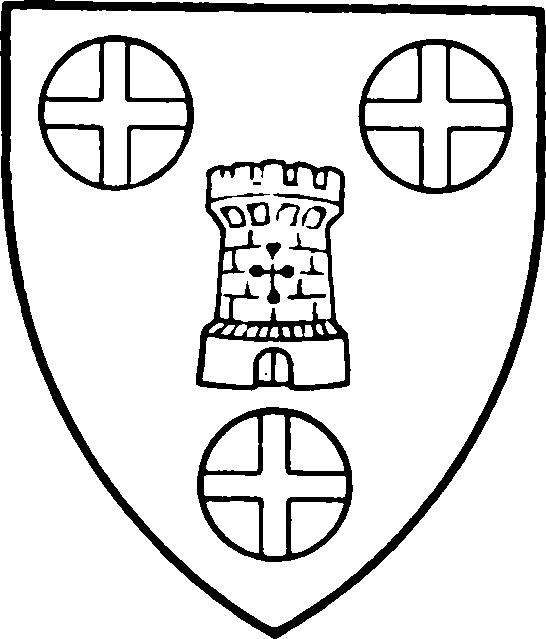 Rouge Croix, pat. 23 February, salary from 23 January 1854.
Somerset, E. M. wt. 31 May, pat. 12 June, salary from 13 May 1866.
Dramatist and antiquary; b. Old Burlington St, Piccadilly, London, 27 February 1796, s. of Jacques Planché, watchmaker and s. of a Huguenot refugee; 1810 articled to a bookseller; 1818–72 closely associated with the stage as author, producer, costume-designer and otherwise; the first to introduce historical accuracy into stage costume, especially medieval; W. S. Gilbert borrowed many ideas from his burlesques (see N. & Q., clxxix, 442; clxxx, 200–5; clxxxi, 17); 1829 F.S.A., resd 1853; 1834 published The History of Costume; 1843 a founder of British Archaeological Association, sometime joint Secretary and Vice-President; 1854 Rouge Croix and 1866 Somerset; attached to Garter missions to Lisbon 1858 and 1865, Vienna 1867 and Rome 1878; granted Civil List pension of £100 1871; d. St Leonard's Terrace, Chelsea, 30 May 1880.
In addition to History of Costume and many other books and papers, published Royal Records, or a Chronicle of the Queens Regnant of England (1838); The Pursuivant of Arms, or Heraldry founded upon Facts (1852, 1859 and 1874); A Corner of Kent (1864); The Conqueror and his Companions (1874); The Cyclopaedia of Costume (1876–9); edited 18th edition of Hugh Clark's Introduction to Heraldry (1866).
Sir George Bellew's wife, née Ursula Cull, is descended from his youngest dau. Matilda, wife of H. S. Mackarness.
'Planché's Roll, a copy of the Heralds' Roll (C.E.M.R.A., pp. 10, 13) was so named because he first drew attention to it.
(See D.N.B. and sources there quoted and J. Brit. Arch. Assoc. for much additional information.)
Arms granted 1857: Vert, a tower proper between 3 roundels argent each charged with a cross gules (in allusion to his pursuivantship). Crest: A demilion rampant guardant argent billetty gules holding between the paws a silver roundel charged as in the arms. Motto: En poursuivant la vérité.
24. STEPHEN ISAACSON TUCKER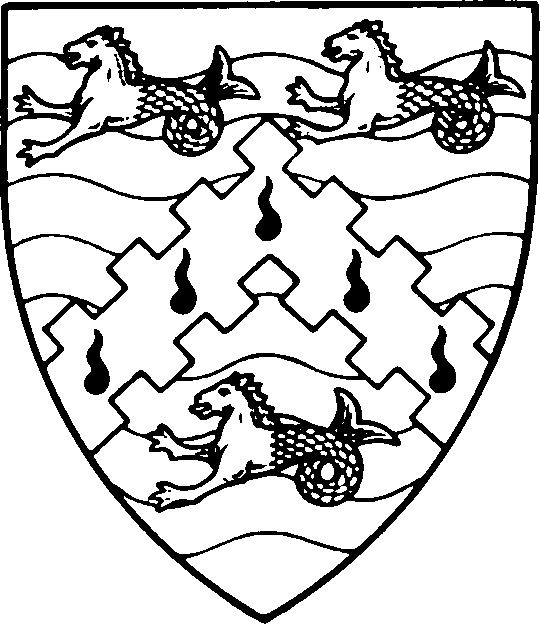 Rouge Croix, pat. 27 September, salary from 26 March 1872.
Somerset, pat. 20 August, salary from 30 May 1880.
B. 17 July 1835; youngest s. of Edward Tucker, discount broker, etc., of Birchin Lane, London, and King's Nympton, Devonshire; sometime Assistant Master in school at Tetnall, near Wolverhampton, and Tutor to Marquess Townshend; c. 1867 Secretary to a bank and with Charles Bridger worked for Arthur Orton, the Tichborne claimant; 1872 Rouge Croix and later Somerset; d. in The Albany, Piccadilly, London, 6 January 1887; burd Kensal Green Cemetery.
Hard-working and businesslike; had the largest practice of his day earning up to £2000–£3000 a year, but spent freely and d. insolvent. Employed as assistants Charles Bridger, Scott-Gatty (later Garter) and E. A. Ebblewhite, who afterwards worked for Burke (also Garter). Great friend of Planché and helped publish edition of his plays.
His working papers now in Burke collection at College.
Member of Royal Irish Academy, also of British Archaeological Association and Royal Archaeological Institute; contributed many papers to their journals. Exhibited over 100 portraits of English heralds at Berlin Heraldic Exhibition, 1882.
Restored several pillaged brasses to Hereford Cathedral and other churches (N. & Q., 7s, iii, 80).
In 1870's wrote a few verses under pen-name 'Bennet Hill'.
Helped Burke in 1878 edition of General Armory. (Ex inf. E. A. Ebblewhite, A. T. Butler, W. H. Weldon, etc.)
Arms: Claimed descent from & used arms granted by Hawley, Clarenceux, 1538, to Robert Tucker, Mayor of Exeter, viz.: 'Asure and argent wave a cheveron batteld counter batteld gold dropy sabull betwene iij shevaulx marin nawgeante. Crest: On a lion's arme gulz iij humettes gold holding in his pawe a mase of Weyer heddyd argent haftyd vert' (Coll. of Arms MS. R. 21, 177b).
25. HENRY FARNHAM BURKE (1887). See Garter (29).
26. EVERARD GREEN, F.S.A.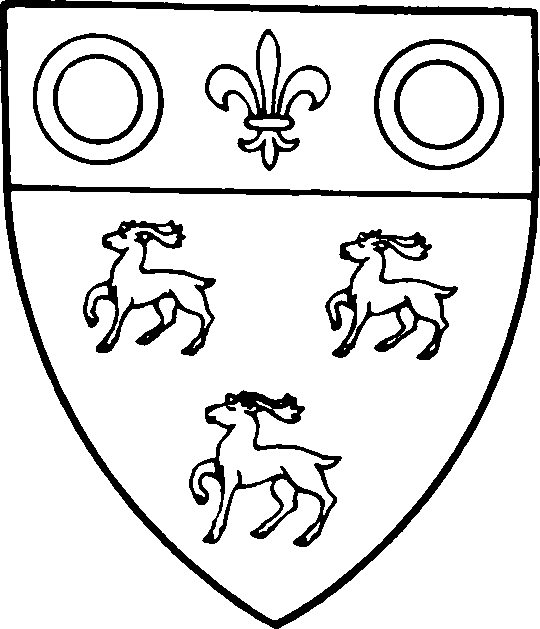 Rouge Dragon, pat. 10 March, salary from 24 January 1893.
Somerset, pat. 11 October, salary from 9 October 1911.
B. at Spalding, Lincolnshire, 23 September 1844, third s. of Charles Green of Holdich House by Mary dau. & coheiress of Henry Everard.
Descended from Maurice Johnson, founder of the Gentleman's Society of Spalding. F.S.A. 1873; P.S.A. 1897–1901; Knight Companion of the Apostolic Orders of the Golden Spur and St Sylvester 1880; Rouge Dragon 1893; author of 'A Plea for the Resurrection of Heraldry', 'The Insignia of an Archbishop', 'The Westminster Tournament Roll of 1510', 'Lincolnshire Pedigrees' and other papers in Misc. Gen. & Her., Proc. Soc. Antiq., etc. D. at Clevedon, Somersetshire, 22 June 1926.
In 1920 he gave the College a version of the Heralds' Roll, the 'Everard Green Roll'.
Was at once a scholarly antiquary and genealogist and a delightful companion, full of good humour and good sense.
(The Times, 23 June 1926; Crisp, Visitation of England and Wales, iv, 45; Misc. Gen. & Her., 4s, iii, 365; C.E.M.R.A., p. 13.)
Arms granted 1894: Quarterly, (1 & 4) azure, 3 bucks passant or and on a chief or a fleur de lis between 2 annulets azure (Green); (2 & 3) argent, 3 bars wavy couped between 3 estoiles gules (Everard). Crest: A buck's head or with an annulet azure between the attires & a fleur de lis & 2 annulets azure in front of the neck. Motto: Spiritu Principali.
27. GEORGE ROTHE BELLEW (1926). See Garter (32).
28. MICHAEL ROGER TRAPPES-LOMAX, F.S.A.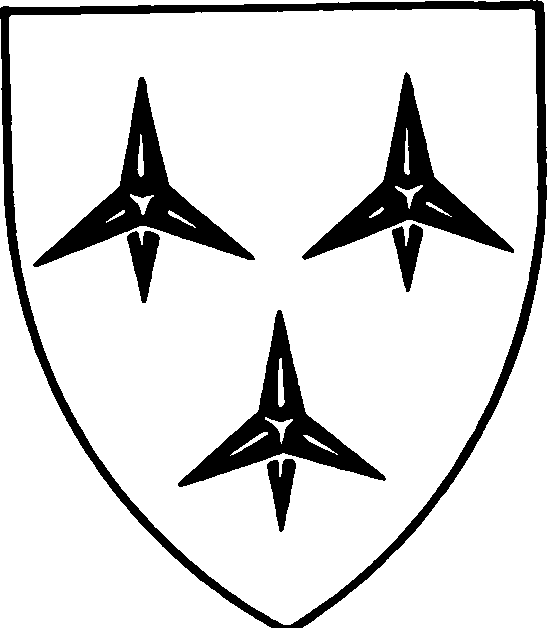 Rouge Dragon, pat. 28 August 1946.
Somerset, pat. 26 January 1951, salary from 6 December 1950.
B. 16 October 1900, third s. of Richard Trappes-Lomax of Allsprings, Lancashire, educ. Stonyhurst and New College, Oxford; Major Scots Guards (reserve); Rouge Dragon 1946 and thence Somerset; Admiralty adviser on heraldry 1954.
Published: One of these Days (1926); Pugin (1933); Bishop Challoner (1936).
Arms: Argent, 3 caltraps sable. Crest: A demi-man in armour with a plume of feathers in his helm holding in his right hand a marshal's staff argent, the face proper. Motto: Cultui Avorum Fidelis.