Pages 108-109
Survey of London: Volume 10, St. Margaret, Westminster, Part I: Queen Anne's Gate Area. Originally published by [s.n.], [s.l.], 1926.
This free content was digitised by double rekeying and sponsored by English Heritage. All rights reserved.
XLVII.—No. 42 QUEEN ANNE'S GATE: (Formerly No. 2 Queen Square).
Ground Landlord, Etc.
The freehold belongs to Mr. Alexander Murray Smith. The present occupier is the Rt. Hon. Harold Trevor Baker.
General Description.
The other of the two houses sold (fn. n1) to John Dive on 5th April, 1726, was described as the tenth house (fn. n2) on the north side of the square "late in the "occupation of Mrs. Jane Dewy," having a frontage of 22 feet and a depth of 36 feet 1 inch, three storeys in height, with two rooms on a floor and garrets in the roof, a kitchen, washhouse and other conveniences below stairs, two vaults under the square, a small yard behind, and an iron railing in front.
The stucco now on the exterior was probably added at a later date.
The present entrance (Plate 100) is central with the east front, but the original entrance was on the north side. (fn. n3) The original area-steps leading to the basement are still in situ, and continue under the former entrance, which is now occupied by a bow window.
Some of the rooms are panelled, and have the heavy moulded wood cornice typical of their period, but more delicate cornices have been substituted in other parts of the house. The grates and mantelpieces are of later date. The staircase is like that in No. 40, with moulded close string and turned balusters.
Condition of Repair.
Very good.
Historical Notes.
The occupiers of this house up to 1840, according to the ratebooks, were as follows:—
1706–18
Mme. Dewey.
1719–21
—Hornby.
1722–24
Mme. Dewey.
1725–28
Mme. Harcourt.
1729–30
Lady Harcourt.
1731–32
Lord Harcourt.
1733
Lady Harcourt.
1734
Lord Harcourt.
1743–44
Edw. Hopton.
1745–47
Wm. Whitwell.
1749–54
Col. Cratchrode.
1755–86
Lady Lucy Merrick.
1792–95
Mrs. Eliz. Morley.
1800–01
Mary Reynold.
1802–03
J. Armitage.
1804–05
Jos. Armitage.
1806–09
Mrs. Armitage.
1810–20
W. Bracebridge.
1823
Henry Riddell.
1825–28
Rev. J. Shelton.
1829–38
Mary Ann Shelton.
1839–40
Jas. Pennethorne.
1840
Edw. Lomax.
In 1724 this house was taken by the widow of the Hon. Simon Harcourt, son of the first Viscount Harcourt. Writing on 27th August, 1724, to her brother (Sir John Evelyn) she says: "I am determined to go to London next week to gett a house as soon as I can, that I may remove from Downing Street if possible before my father and the family come to town … I should choose Westminster, and to be near my friends there, rather than any other part of the town, if I can meet with a house not too large for me, nor in too close a place." And on 9th September (while still at Downing Street) she writes again: "I think my sister told me that you had seen the house I have taken, and that you did not dislike it. I believe I could not have found one fitter for me upon all accounts, had I had time to have looked further." (fn. n4)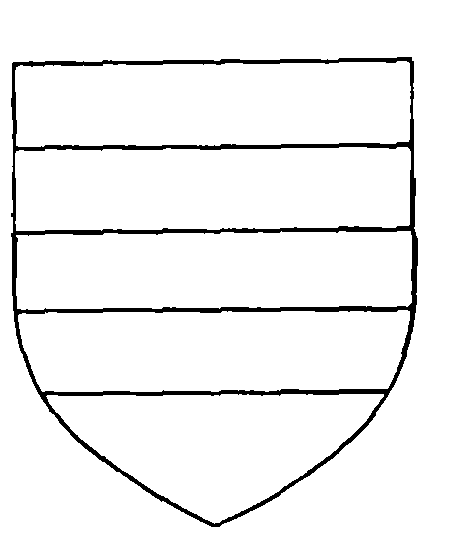 In 1727 her son, Simon (afterwards first Earl Harcourt), then aged only 13, succeeded to the title of Viscount on the death of his grandfather. He was then at Westminster School, and afterwards travelled abroad for four years, returning to England in 1734. (fn. n5) In the following year he was appointed a lord of the bedchamber to George II., and in that capacity was with the King at Dettingen in 1743. In 1749 he was created Viscount Harcourt of NunehamCourtney and Earl Harcourt of Stanton Harcourt. In 1761 he went to Mecklenburg-Strelitz as a special envoy for the purpose of formally demanding the hand of Princess Charlotte for the young king, went through the ceremony of marriage with her on the king's behalf, and conducted her to England. In 1768 he was appointed ambassador at Paris, and on returning thence in 1772 was made Lord-Lieutenant of Ireland. He resigned in 1777, and met his death in the course of the same year by falling into a well from which he was trying to extricate a favourite dog.
Sir James Pennethorne was born in 1801. In 1820 he came to London and entered the office of John Nash. From 1824 to 1826 he was studying abroad. On his return he took an important part, as Nash's principal assistant, in carrying out certain notable London street improvements (West Strand, etc.), and from 1832 onwards was directly employed by the Government in preparing plans for further improvements. His schemes as a whole were thought too ambitious, but many were carried out in part, e.g. New Oxford Street and Endell Street, Commercial Street, Southwark Street, etc. In 1843 he became sole surveyor and architect to H.M. Office of Woods. Victoria, Battersea and Kennington Parks were designed and laid out by him, and in 1852 he elaborated a scheme for a large northern park of which a fragment came into being as Finsbury Park. Among public buildings designed by him may be mentioned the Geological Museum, the west wing of Somerset House, the University of London building (now the offices of the Civil Service Commission) in Burlington Gardens, and the Stationery Office. He was knighted in 1870, and died the following year.
In the Council's Collection is:—
(fn. n6) General exterior of premises (photograph).