Pages 34-37
Survey of London: Volume 10, St. Margaret, Westminster, Part I: Queen Anne's Gate Area. Originally published by [s.n.], [s.l.], 1926.
This free content was digitised by double rekeying and sponsored by English Heritage. All rights reserved.
XIII-XIV.—NOS. 12 AND 13 GREAT GEORGE STREET: (Demolished).
General Description and Date of Structure.
In an assignment (fn. n1) dated 24th June, 1760, of the lease of the eighth house from King Street (No. 12) on the south side of Great George Street, the premises were described as measuring 27 feet in front and rear, 51 feet on the east side and 51 feet 7 inches on the west, and the ground behind 13 feet by 58 feet 5 inches.
The earliest description of No. 13 which has been found is in an assignment, dated 17th December, 1776 (fn. n2), to John Clementson of the lease of a parcel of ground with messuage and other erections thereon being "the seventh house on the south side of Great George Street … reckon"ing from King Street, heretofore in the tenure of John Wilkes, Esq. and since of Sir Edward Astley, Bart." It is described as "abutting … west on ground and messuage and other erections late in posses"sion of the Earl of Cork, which said parcel contains in front . . . 28 feet and in rear 30 feet in two different lines of assize . . . on the east side 44 feet 9 inches, … on the west side 58 feet 9 inches, and also the building over part of the gateway leading from Great George Street to Little George Street containing east to west 11 feet 6 inches, and north to south 22 feet 9 inches."
The houses were first occupied in 1758 and 1757 respectively. They were demolished in 1900, when the present building of the Surveyors' Institution was erected from the design of the late Mr. Alfred Waterhouse, R.A. Some of the old mantelpieces and joinery details from the houses which previously occupied the site were preserved and reinstated in the chief rooms.
The Arbitration Room contains a carved wood mantelpiece and overmantel (Plates 41 and 42). The lower part has a decorative frieze with consoles on each side supporting the moulded shelf, and ribboned swags of foliage and fruit to the jambs. The overmantel has the plinth decorated with fret ornament, while the panel is filled with a modern iron grille ventilator. The frame is enriched with guilloche ornament, and has foliated scrolls on each side. Over all is a carved pulvinated frieze supporting a broken moulded pediment. The door-head has a foliated frieze and carved cornice, while the architrave linings and the chair-rail are enriched with fret.
In the Tribunal of Appeal Office is a white marble mantelpiece with fluted pilasters and foliated capitals, while the frieze, which is also fluted, has a delicately sculptured centre tablet depicting the goddess Diana, between pateræ containing vases. Over the pilasters are female figures with flowing robes (Plates 44 and 45 ).
In the Reading Room is a white marble mantelpiece with flutings inlaid with jasper. The central tablet to the frieze contains a sculptured decorative lamp, and over the pilaster caps are pateræ containing representations of bows and quivers of arrows with entwining ribbons (Plate 45).
The room at the rear (the Chief Clerk's Office) has a carved and moulded wood mantelpiece with a shaped frieze enriched with acanthus leaf.
In the Secretary's room on the ground floor is a carved wood mantelpiece and overmantel (Plate 43) similar in character to the one in the Arbitration Room on the same floor.
Historical Notes.
The occupiers (up to 1840) of the houses previously standing on this site were, according to the ratebooks, as follows:—
No.12. (fn. n3)
1758–66
Earl of Cork and Orrery.
1767–74
Joshua Smith.
1776
Lady Cotton.
1778
Giles Hudson.
1783–84
Sir Cecil Wray.
1785
—Wedgewood.
1787
Edw. Polhill.
1788–93
Mark Beaufoy.
1794–1801
Leonard Becher Morse.
1802–03
Lord Glenburvy.
1804–16
Edw. Fawkes.
1817–32
Chas. Alex. Craig.
1833
Mrs. Craig.
1834–37
John Croker Bulteel.
1838
Stephen Saver.
1839–
T. B. Macaulay.
No. 13. (fn. n3)
1757–63
John Wilkes.
1764
Sir Thos. Astley.
1765–69
Sir Edward Astley. (fn. n4)
1776–80
John Clementson.
1781–84
Adam Martin.
1785–88
Evan Nepeene.
1789 (part)
—Turner.
1789–1816
Nich. Pocock.
1818–
Office for Building Churches and Abuses of Charity.
John Boyle, 5th Earl of Cork and Orrery, was born in 1707, and succeeded his father in the earldom of Orrery in 1731. In 1753, on the death of his kinsman, Richard Boyle, Earl of Cork and Burlington, he succeeded to that title also. He took great pains to acquire a reputation in the world of letters, and in Berkeley's phrase: "would have been a man of genius had he known how to set about it." He was acquainted with Swift and published in 1751 his Remarks on the Life and Writings of Jonathan Swift. He died in 1762. According to the ratebooks the house was occupied by the Earl of Cork until 1766. If this is correct, it must have formed the residence of three earls, the one above-mentioned, his second son Hamilton, who died in 1764, and this third son Edmund.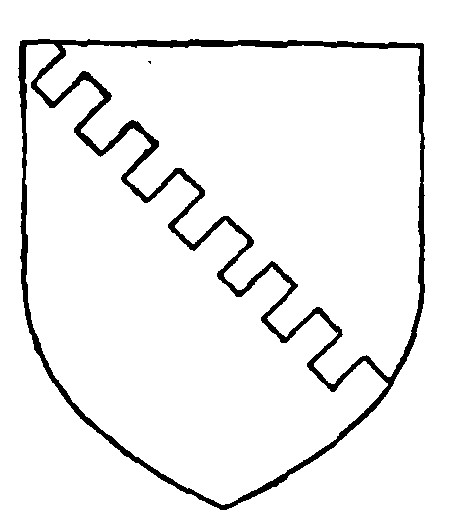 Sir Cecil Wray was born in 1734. On the death of his father in 1752 he succeeded to large estates in Lincolnshire, Norfolk and Yorkshire. He entered Parliament in 1768 as member for East Retford, which he represented until 1780. From 1782 to 1784 he sat for Westminster, and at the election in the latter year again stood for that constituency against Hood and Fox in the hope of ousting the latter. The contest, which lasted nearly seven weeks, is famous in election annals. Wray was beaten and retired from public life. He died in 1805.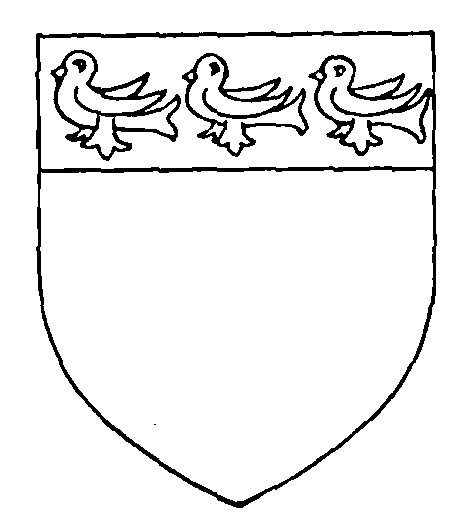 Mark Beaufoy, astronomer and physicist, son of a vinegar-merchant near London, was born in 1764. He early showed interest in scientific matters and while still a boy began experiments in his father's brewhouse on the resistance of water to moving bodies. In 1793–98 he conducted experiments on the same subject on a large scale at the Greenland Dock. He is chiefly known for his series of observations (1) made to determine the laws of magnetic variation, and (2) on the eclipses of Jupiter's satellites. He was the first Englishman to ascend Mont Blanc. He died in 1827.
Sylvester Douglas, Baron Glenbervie, son of John Douglas of Fechil, Aberdeenshire, was born in 1743. He was educated at the Universities of Aberdeen and Leyden, and at first proposed to adopt a medical career, but subsequently took up the legal profession, being called to the Bar in 1776. In 1793 he was appointed K.C., but shortly afterwards relinquished his legal career and devoted himself to politics, a decision possibly influenced by the fact that he had in 1789 married the daughter of Lord North. In 1794 he became Secretary to the Lord-Lieutenant of Ireland and was elected a member of the Irish Parliament, but in the following year relinquished the secretaryship and was returned to the English Parliament. For some time he had a seat on the Board of Control, and was from 1797 to 1800 a Lord of the Treasury, a position which he resigned on being appointed Governor of the Cape of Good Hope, though he never took up the appointment. In the same year (1800) he was created Baron Glenbervie of Kincardine in the peerage of Ireland. In 1801 he became joint Paymaster-General, and subsequently held the positions of Vice-President of the Board of Trade, and Surveyor-General of Woods and Forests, with which latter office that of Surveyor-General of the Land Revenue was afterwards united. He died in 1823.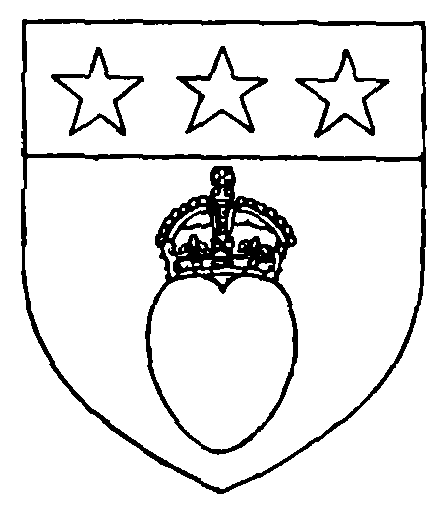 It is hardly necessary here to give an account, even in outline, of the career of so wellknown a person as Thomas Babington Macaulay, Baron Macaulay. For this the reader is referred to the standard biographies. The year (1839) which marked his entering (fn. n5) into occupation of No. 12 Great George Street was that which saw the inception of the History of England. Boyle's Court Guide for 1842 shows him as still at Great George Street, but this is apparently in conflict with the statement by Trevelyan (fn. n6) that at the end of 1840 "Macaulay broke up his establishment in Great George Street, and quartered himself in a commodious set of rooms on a second floor in the Albany." In 1857 he was created Baron Macaulay, and died in 1859 at Holly Lodge, Campden Hill. (fn. n7)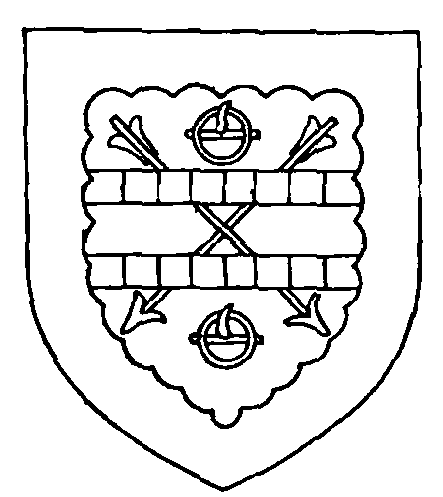 John Wilkes, son of Israel Wilkes, malt-distiller, was born in 1727. He entered Parliament in 1757, and in 1762 began his attacks on the Government which issued in his arrest on 30th April, 1763, and the seizure of his papers in his house in Great George Street. He was discharged on the ground of privilege and his action for damages was, six years later, successful. He renewed his attacks, and his enemies taking advantage of the discovery of a disgusting work (An Essay on Woman) said to have been printed at his direction, obtained his expulsion from the House of Commons and his outlawry. He returned to England in 1768, and surrendered to his outlawry, which was reversed. He was elected M.P. for Middlesex, but for an article in the St. James's Chronicle was in 1769 again expelled the House. Three times he was re-elected, but the House on each occasion refused to accept his return. He now began to identify himself with the interests of the City of London. In 1771 he was elected Sheriff, and in 1774 Lord Mayor. Earlier in the latter year he had again been elected as M.P. for Middlesex, and this time took his seat without opposition. He continued to represent Middlesex until 1790. In 1779 he was made City Chamberlain. In the struggle with America he opposed the measures of the Government. He died in 1797.
Sir Evan Nepean was born in 1751. In 1782 he became Under-Secretary of State in the Shelburne ministry, and after holding several other offices he was in 1795 appointed Secretary of the Admiralty. He was created a baronet in 1802. In 1804 for a few months he was Chief Secretary for Ireland, and then returned to the Admiralty for about eighteen months as Lord Commissioner. From 1812 to 1819 he was Governor of Bombay. He died in 1822.
Nicholas Pocock was born at Bristol about 1741. His early life was spent on the sea, and he was in command of a merchant vessel at least by 1767. On his voyages he made many sketches, and in 1780 sent a sea-piece to the Royal Academy. It arrived too late, but in 1782 a picture was accepted, and from then until 1815 he exhibited continuously at the Academy and the British Institution. He was one of the founders in 1804 of the Water Colour Society. In 1789 he had left Bristol and come to London. The ratebooks show that he settled at No. 13 (then 12) Great George Street, where he remained until 1817, when he left London for Bath. He died in 1821. Though he also painted landscapes, his reputation rests chiefly on his sea-pieces, mainly pictures of naval engagements.
Although his residence in Great George Street was later than 1840, it seems desirable to give a short account of William Page Wood, Baron Hatherley. He was son of Sir Matthew Wood, a well-known municipal and political reformer, and was born in 1801. On leaving Winchester School, he spent two years at Geneva and then entered Trinity College, Cambridge. He was called to the Bar in 1827 and became a Q.C. in 1845. In 1847 he entered Parliament, and in 1851 became Solicitor-General and was knighted. In 1853 he was made Vice-Chancellor, and in 1868 a Lord Justice of Appeal. In the following December he was appointed Lord Chancellor and created Baron Hatherley. He resigned owing to failing eyesight in 1872. He had in 1844 come to reside at No. 12 Great George Street, but in 1854 moved across the way to No. 31, where he died on 10th July, 1881, when he had for some years been practically the last of the " private residents." From 1836 to 1877 he had been a constant Sunday School teacher in the parish of St. Margaret, Westminster.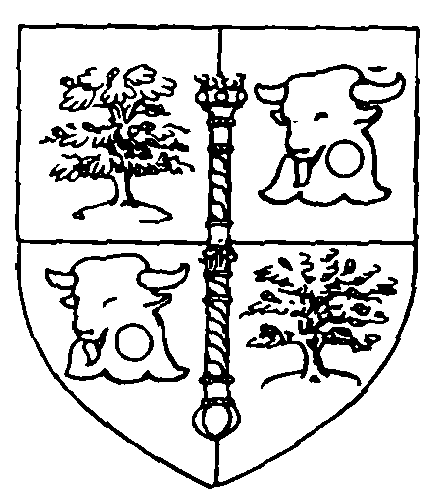 In the Council's Collection are:—
(fn. n8) Carved chimney-piece in Arbitration Room (photograph).
(fn. n8) Detail of above (photograph).
(fn. n8) Carved chimney-piece in the Secretary's Room (photograph).
(fn. n8) Marble mantelpiece, Tribunal of Appeal Office (photograph).
(fn. n8) Detail of centre tablet, Tribunal of Appeal Office (photograph).
(fn. n8) Detail of panels to frieze to mantelpiece, Tribunal of Appeal Office (photograph).
(fn. n8) Marble mantelpiece in Reading Room (photograph).
Wood mantelpiece in Chief Clerk's Office (photograph).
Detail of door-head to Arbitration Room (photograph).