Pages 44-45
Survey of London: Volume 10, St. Margaret, Westminster, Part I: Queen Anne's Gate Area. Originally published by [s.n.], [s.l.], 1926.
This free content was digitised by double rekeying and sponsored by English Heritage. All rights reserved.
XVIII.—NO. 28 GREAT GEORGE STREET: (Demolished).
General Description and Date of Structure
This house also was leased on 4th November, 1755, to John Horne and William Wilkinson. In a later document (fn. n1) the plot on which the house was built was described as containing in front and rear 33 feet 1 inch, and on either side 120 feet. Part of the plot 20 feet deep had been reserved for the formation of Boar's Head Yard.
The entrance doorway was flanked by wood columns and pilasters with carved foliated capitals. To the railings on each side were ornamental wrought-iron lamp standards which added to the importance of the entrance, while a pair of cast-iron lion's-head knockers completed the general composition (Plate 47). The first-floor windows had a light wrought-iron balcony front, which was probably added when the window-sills were lowered.
The front room on the ground floor had a carved wood mantelpiece. and overmantel. The mantelpiece unfortunately was stolen with a number of other fittings from different houses in the street at the time of their threatened demolition, before a record could be obtained. The overmantel had a panel with fret ornament and a broken pediment to the cornice over. The chair-rails and skirtings were carved in pine, while the doors, including those on the floor above, were in mahogany, and were particularly fine in quality and workmanship.
The main staircase was in stone and had wrought-iron scroll panels with leaf enrichment, interspaced between plain iron balusters, while the secondary staircase was also in stone and had a crinoline-shaped iron balustrading (Plate 47). A lead cistern on the premises bore the date 1794 and the initials I.E., a probable reference to Sir James Eyre, who was the occupant at that time.
Historical Notes.
According to the ratebooks, the occupants of this house before 1840 were:—
| | |
| --- | --- |
| | |
| 1761–74 | Sir John Gibbons. |
| 1775–86 | Sir George Nares. |
| 1789–99 | Sir James Eyre. |
| 1800 | Chas. Bragge. |
| 1802–03 | Lord Alvanley. |
| 1804–09 | Lady Alvanley. |
| 1810–20 | Bishop of Lincoln. |
| 1821–29 | Bishop of Winchester. (fn. n2) |
| 1831–33 | Samuel Amory. |
| 1834– | Thomas Tomlinson. |
The first occupant, Sir John Gibbons, K.B., (fn. n3) was son of Sir William Gibbons, Speaker of the House of Assembly in the Island of Barbados. He succeeded to the title in 1760 and died in July, 1776.
Sir George Nares was the younger brother of James Nares, the well-known composer of Church music, and was born in 1716. He was admitted to the Inner Temple in 1738 and called to the Bar in 1741. In 1759 he was appointed one of the King's Serjeants, and was subsequently employed as one of the counsel for the Crown in several of the cases arising out of the seizure of No. 45 of the North Briton. In 1768 he was returned to Parliament as member for the City of Oxford, and in the following year spoke in favour of the expulsion of Wilkes, declaring that he would "rather appear before this house as an idolater of a "minister than a ridiculer of his Maker." In 1771 he was appointed a Justice of the Common Pleas and was knighted. On 17th June, 1775, he purchased (fn. n4) the house in Great George Street, and resided there until his death, which occurred at Ramsgate in 1786. In Foote's comedy of The Lame Lover he is held up to ridicule as "Sergeant Circuit."
Sir James Eyre, born in 1734, was the son of the Rev. Thomas Eyre, of Wells, prebendary of Salisbury. He was called to the Bar in 1755, and became Treasurer of Gray's Inn in 1766. He had previously purchased the place of counsel to the City Corporation and in 1763 had been made Recorder. He was one of Wilkes' counsel in the action Wilkes v. Wood in that year, but far from identifying himself with Wilkes's cause, he refused to present to the King the Corporation's remonstrance on the subject of Wilkes' exclusion from Parliament. In 1772 he was knighted and raised to the Exchequer Bench, of which in 1787 he became president. For about six months from June, 1792, he was Chief Commissioner of the Great Seal, and in February, 1793, was appointed Chief Justice of the Common Pleas. He died on 1st July, 1799. No. 28 Great George Street seems to have been his town residence for the last ten years of his life. (fn. n5)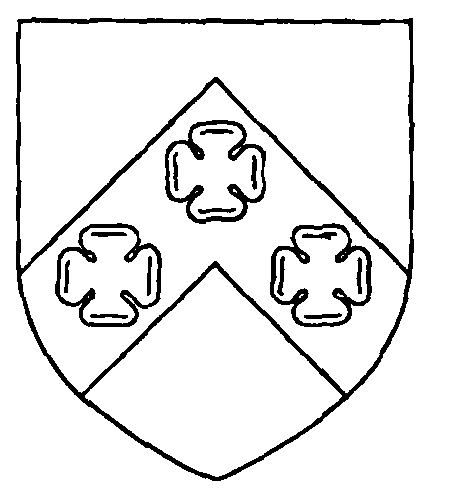 Richard Pepper Arden, Baron Alvanley, was born at Bredbury, Cheshire, in 1745. He was called to the Bar in 1769. During his residence in Lincoln's Inn he lived on terms of intimacy with William Pitt, a connection which no doubt had much influence on his career. In 1776 he was made judge on the South Wales circuit and took silk in 1780. In 1782 he entered Parliament and was made Solicitor-General, and in 1784 became AttorneyGeneral and Chief-Justice of Chester. In 1788 he was made Master of the Rolls and was knighted. He continued a member of the House of Commons until 1801, when he became Lord Chief Justice of the Common Pleas and was called to the House of Lords as Baron Alvanley. He died on 19th April, 1804, at his house in Great George Street. (fn. n6) His widow, who, the ratebooks show, continued to reside in the house for several years, was Anne, daughter of Richard Wilbraham Bootle.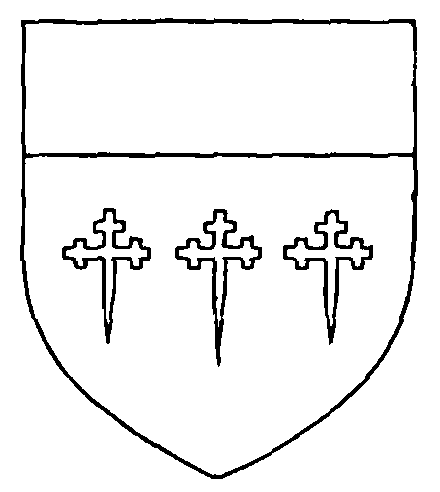 For particulars of Lady Alvanley's successor at the house, the Rev. Geo. Pretyman Tomline, Bishop of Lincoln, and afterwards of Winchester, see page 41.
In the Council's Collection are:—
(fn. n7) General exterior of premises (photograph).
(fn. n7) Entrance doorway (photograph).
Overmantel to ground-floor front room (photograph).
Mantelpiece to ground-floor rear room (photograph).
Iron balustrading to main staircase (photograph).
(fn. n7) Iron balustrading to back stair (photograph).
Lead cistern dated 1794 (photograph).
(fn. n7) Ground and first-floor plans (measured drawing).