Pages 73-74
Survey of London: Volume 10, St. Margaret, Westminster, Part I: Queen Anne's Gate Area. Originally published by [s.n.], [s.l.], 1926.
This free content was digitised by double rekeying and sponsored by English Heritage. All rights reserved.
XXXI.—No. 34 OLD QUEEN STREET.
Ground Landlord.
The freehold belongs to Mrs. M. F. C. Litchfield-Speer.
General Description and Date of Structure.
Included in the property sold by Sutton in 1704 (see p. 71) was "all that other parcell of ground whereupon hath lately been erected one "other new brick messuage," 24 feet in width and 61 feet in depth, "abutting east upon a messuage there of Sir Wm. Honywood and west "upon the messuage of … Benson … late or heretofore in "the holding of one Edward Higgins and now of Walter Whitfeild, Esq."
In this case also the house has been rebuilt. The ratebooks do not contain any decisive evidence as to the date when this took place, but the entries certainly suggest the year 1774. (fn. n1)
The wood staircase has a wrought-iron balustrading of "S" panels interspaced between plain square bars from the ground to the second floor. The walls of the upper portion of the staircase are circular and contain windows and recesses interspaced with plaster plaques containing female figures. Above the frieze and cornice is a circular lantern-light. The mantelpiece (Plate 74) to the back room on the first floor is decorated with flutings inlaid with Verde Antico marble, while the centre panel contains a carved urn in statuary marble.
Condition of Premises.
Good.
Historical Notes.
According to the ratebooks, the names of the occupiers of the houses on this site up to 1840 were as follows:—
1700–01
"Earl of Argile."
1703–12
— Whitfield, Esq. (fn. n2)
1713
Madm. Whitfield.
1714–25
Dr. Herbert.
1726–35
Widow (Madm.) Putland.
1736–43
Wm. Putland.
1744–49
Madm. Putland.
1750–51
Mr. Putland.
1752–53
Mrs. Putland.
1755
Edw. McClew.
1756–64
Col. (Genl.) Parsons.
1765–68
Col. Disagulers.
1769–72
Eliz. Joy.
1774
Eleanor Barwell.
1775–76
Eliz. Joy.
1777–90
Mrs. Joy.
1791
Genl. J. McKenzie.
1792–98
J. H. Beaufoy.
1799–1804
John Beaufoy.
1805
Mrs. Lisle.
1806
E. (fn. n3)
1807
Gillow's Tenements.
1808
Mrs. Lisle.
1809
Gillow's Tenements.
1811–17
—Skinner.
1818–23
John Clementson.
1824–
Chelsea Waterworks.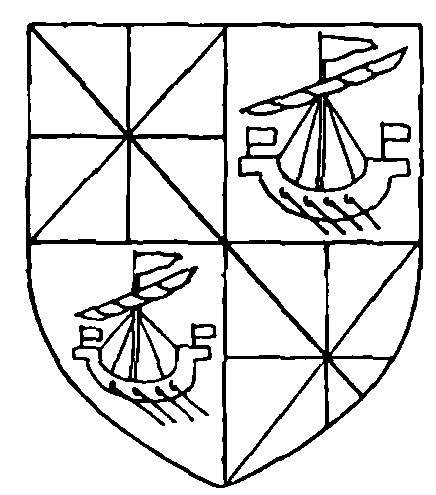 Archibald, 10th Earl and 1st Duke of Argyll, was a zealous supporter of William III, whom he accompanied from the Hague to England in 1689. He was afterwards one of the commissioners deputed to offer to William and Mary the crown of Scotland, and he administered the coronation oath. To him belongs a part of the responsibility for the massacre at Glencoe in 1692. In June, 1701, he was made Duke of Argyll and Marquis of Lorne. He died in 1703.
Thomas Desaguliers, youngest son of Dr. John Theophilus Desaguliers, natural philosopher, was born about 1725, and entered the Royal Artillery as cadet in 1740. He was present at the battle of Fontenoy, and on his return to England in 1748 with the rank of captain was made chief firemaster at Woolwich, an appointment which he held until his death. In this position (which involved the superintendence of Woolwich Arsenal) he carried out numerous experiments and made great improvements in English gunnery. In 1761 he was sent to the siege of Belle Isle with the temporary rank of brigadier-general. He was completely successful, and on his return to England was promoted colonel. The rest of his life was devoted to his work at Woolwich, in which he gained the highest distinction. In 1763 he was elected F.R.S. In 1772 he was promoted major-general, and in 1777 lieutenant-general. He died at Woolwich in 1780.
In the Council's Collection are:—
(fn. n4) Mantelpiece, back room on first floor (photograph).
Staircase balustrading (photograph).