Pages 196-197
Survey of London: Volume 13, St Margaret, Westminster, Part II: Whitehall I. Originally published by London County Council, London, 1930.
This free content was digitised by double rekeying and sponsored by English Heritage. All rights reserved.
CHAPTER 14: LXXI—NO. 5 WHITEHALL GARDENS
Ground Landlords.
The property is the freehold of the Crown, and is used for the purposes of the Ministry of Transport.
General Description.
On 30th November, 1824, a lease was granted to the Rt. Hon. Sir Charles Long, on the nomination of Alexander Cray Grant, of the southern portion of the ground to which the latter was entitled. The plot abutted east on the river, north on ground on which a messuage had been erected, leased or intended to be leased to Alexander Cray Grant, and south on ground on which a messuage had been erected, leased or intended to be leased to the Rt. Hon. Robert Peel. It is described as measuring 35½ feet and 34¾ feet at the west and east ends respectively, on the south side 157 feet 2 inches, and on the north side 57 feet and 100 feet 1 inch, with a break between of 9 feet to the south. A house had already been erected by Grant, with offices covered with a stone flat next the eastern front forming a terrace "nearly on a level with the floor of the parlour story thereof." Use in common with the occupants of the next house was granted of the ground to the west to be laid out "partly as a footway and carriage drive … and partly as an ornamental garden."
The plan on p. 193 shows these premises as originally built by Mr. Grant, in conjunction with No. 6, at a cost of £15,000. They are faced with stone, and comprise three storeys over a basement and an attic in a slate roof. The windows to the front rooms on the first floor have shaped iron balconies and a continuous balcony to the garden front.
The interior has been modernised. The principal rooms have ornate decorations, including plaster-panelled walls and ceilings and marble mantelpieces, but the present use of the building for official purposes does not show them to advantage.
Plate 93 gives a general idea of the appearance of the rooms when they were in private occupation.
Condition of Repair.
Good.
Historical Notes.
The occupiers of the house as given by directories until the time when it was utilised for official purposes were:
1825–38
Rt. Hon. Sir Charles Long (Lord Farnborough)
1839
Samuel Long
1840–66
Charles Cecil Martyn
1867
Edward Martyn
1869–83
William Tomline (fn. n1)
1884–88
Francis Palmer
1889–97
Mrs. Palmer
1898
Thomas Owen
1899–1901
Mrs. Owen
1902–09
Sir John Henry Johnson
1910
Miss Foster
Miss Watts
1911–13
Miss Watts
1914
Mrs. Cowley
Charles Long, Baron Farnborough, born in 1761, was third son of Beeston Long, West India merchant. He entered Parliament in 1789 as member for Rye, and from 1791 to 1801 was joint Secretary to the Treasury. In 1804 he became a Lord Commissioner of the Treasury, and in 1806 Secretary of State for Ireland. From 1810 to 1826 he was Paymaster-General, and on retirement in the latter year was raised to the peerage as Baron Farnborough. Thenceforth he devoted himself primarily to artistic pursuits, and obtained the title of "the Vitruvius of the present age." His tastes were fully displayed in the mansion which he built at Bromley Hill, Kent. He published in 1826 a pamphlet entitled Remarks on the Improvements in London, and several of the street improvements carried out in London originated in suggestions made by him. He died at Bromley Hill in 1838. He had in 1793 married Amelia, daughter of Sir Abraham Hume. Lady Long, who was noted as a judge of art and a skilled horticulturist, died at Bromley Hill in 1837. She was a skilful amateur artist, and frequently exhibited at the Royal Academy.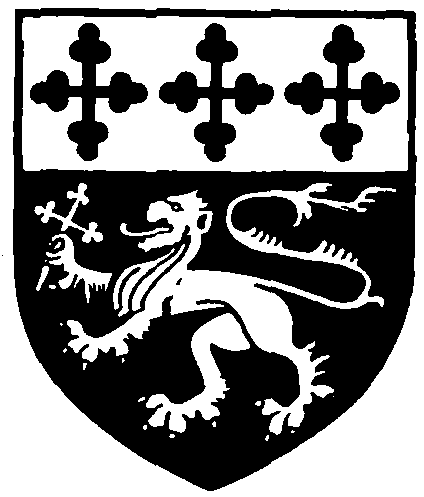 In the Council's Collection Are:—
(fn. n2) Ground and first-floor plans (copy of plans in possession of H.M. Office of Works.)
(fn. n2) General exterior of premises (photograph).
General view of hall and stairs (photograph).
General view of iron balustrading to stairs (photograph).
(fn. n2) General view of dining-room (photograph).
(fn. n2) General view of drawing-room (photograph).