Pages 118-119
Survey of London: Volume 16, St Martin-in-The-Fields I: Charing Cross. Originally published by London County Council, London, 1935.
This free content was digitised by double rekeying and sponsored by English Heritage. All rights reserved.
CHAPTER 15: IX—NOS. 54 AND 55, CHARING CROSS (DEMOLISHED)
History of the Site.
The early history of the site of Nos. 54–55, Charing Cross, has been dealt with in chapter 14. The ratebooks show that the house then occupying the site was occupied from 1604 to his death in 1624 by Sir Carew Reynell, (fn. n1) and then by his widow until 1626. The next resident who can be identified is Ralph Skipwith, whose occupation lasted from 1635 to 1651, when he was succeeded by Sir George Pratt. (fn. n2) Pratt died in 1673 leaving, in case his son Henry should die without issue, all his estate to his wife Margaret. (fn. n3) Sir Henry died childless in 1674, and Lady Pratt is shown in the ratebooks at the house until 1689. The house was then divided. In 1712 George Pratt Webb sold (fn. n4) to James Lawrence "all that Brick Messuage … now divided into two Messuages … now in the Tenure … of John Edridge, Scrivener, Peter Shafore, Coffeeman, and Mansell Bennett, Watchmaker, Scituate on the south west side of Chareing Cross."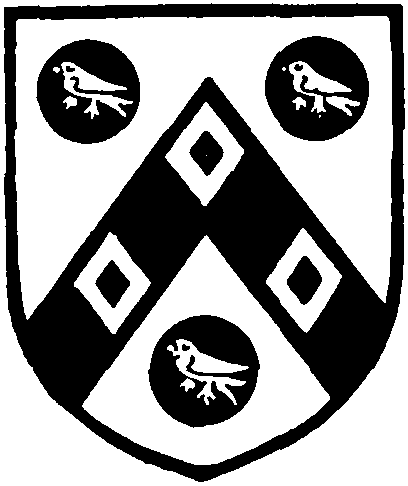 In 1737 a deed of trust was entered into (fn. n5) by inter alios Elizabeth Griffin and Mary Dearing, two of the nieces of James Lawrence, in which the houses were described as "now in the Several Tenures … of Sir Thomas Ranton, Knight, and James Ticknor, Sadler."
The ratebooks show that Ticknor's was the northern house, and these facts enable Pratt's house to be identified with the large doublefronted building, the northern part of which has a shop front in which saddles and saddlecloths are displayed, shown in the view of Charing Cross circa 1740 reproduced in Plate 86. The corresponding house in the earlier view reproduced in Plate 85 also has saddles displayed. (fn. n6)
A later description of the house is contained in a deed of 1799 (fn. n7) concerning "one third part of … those two messuages … situate … on the south west side of Charing Cross … formerly in the tenure of Mr. William Randall, Tea Dealer, and Mrs. Ruth Hannington, Fishmonger, but then or late of Mr. Rutton, Tea Dealer and Mr. Adams, Mathematician, fronting … Charing Cross and … adjoining to a messuage … late in the occupation of Thomas Povey Esquire … south and … another messuage … formerly of Colonel Bond … towards the north, and abutting on Spring Garden … west." Further details are given in 1803 (fn. n8) concerning the southern house, formerly of Ruth Hannington, which is said to be "then in the tenure of Mr. Robert Blunt," and to abut on a house of Mr. Lane on the south and one of Messrs. Rutton, Fincham and Chapman, Tea Dealers, on the north. Johnstone's Directory for 1817 shows Robert Blunt, linen-draper and hosier, at No. 54, Charing Cross, and Messrs. C. and E. Finchams, tea-dealers and grocers, at No. 55. The two houses occupying the site of Sir George Pratt's house were therefore Nos. 54–55, Charing Cross.
Date and Description of Structure.
No. 54 consisted of four storeys, with a brick front and slate roof. Plain bands indicated the various floor levels. The ground floor had a shop front. Internally the premises were of no interest. There are no indications either in the deeds or in the ratebooks to suggest any rebuilding since the division of the house after the death of Lady Pratt.
Both houses (No. 55 had been rebuilt) were demolished in connection with the formation of the Mall Approach.
Historical Notes.
The occupants of No. 54, Charing Cross, from the death of Lady Pratt until 1840 were, according to the ratebooks, as follows:
1689–90
Stephen Durrosse
1691–92
John Downes
1693–1719
John Edridge (fn. n9)
1719–22
Edward Phipps
1723–40
Sir Thos. Renton (fn. n10)
1741–43
Richard Farmer
1744–55
Lydia Ormond
1756–67
William Hannington
1768
(Ratebook missing)
1769–77
Ruth Hannington
1778–84
William Hannington
1785–86
Christopher Hall
1787–96
Dudley Adams (fn. n11)
1797–1817
Robert Blunt (fn. n12)
1818–26
Mary Blunt
1828–
Benjamin James
In the Council's collection is:
(fn. n13) General exterior to Charing Cross (photograph).