Pages 69-71
Survey of London: Volume 17, the Parish of St Pancras Part 1: the Village of Highgate. Originally published by London County Council, London, 1936.
This free content was digitised by double rekeying and sponsored by English Heritage. All rights reserved.
XII—NO. 48, WEST HILL AND HOLLYSIDE, NO. 49, WEST HILL
Ground Landlord, Leaseholders, Etc.
The house was originally copyhold of the Manor of Cantlowes but was enfranchised in 1870 and is now in the ownership of Mrs. Cloutman. The occupier is Admiral Sir H. E. Purey-Cust.
General Description.
Nos. 48 and 49, West Hill were originally one house and occupy part of the site of a property at one time in the hands of the Cholmeley family and possibly of Sir Roger himself. The greater portion of the old house is now numbered 49 and is known as Hollyside. The plan is a half-H facing west towards West Hill with very slight projections on the opposite front. It is noticeable for the two massive chimney-stacks which probably survive from a much earlier house. Most of the internal features to-day date from the latter part of the 18th century and only one room on the first floor retains its original panelling intact. In one or two others a portion still remains. The room to the north of the present hall, now used as a drawing room, is lined with some excellent early 18th-century panelling, but this was brought here from some other house in London, as is also the case with the charming late 18th-century marble fireplace in the room above this on the first floor.
Historical Notes.
These houses, together with No. 50, occupy the site of a house which William Cholmeley conveyed to Sir James Harrington in 1656, then described as a messuage, garden, yard, stable and hayloft, and 20 feet adjoining to the west side of the stable, 35 feet in length towards Kentish Town, with the barn thereon and one pole of ground. At the same time it was found that the brick wall and coachhouse, 10 poles 4 feet in length, before the north side of the house and garden, stood on a strip of the waste half a pole wide, and also that a high paling 4½ poles 7 feet in length similarly enclosed a strip of the waste. If the length of these two strips be added it will be found that the total frontage thus brought forward on the waste amounted to some 265 feet, which is, in fact, the length of frontage now occupied by these houses. Sir James must have lived at Highgate some years before he bought the house, since he had a son, Henry, baptised at Highgate Chapel in 1640, and a daughter, Martha, in 1642, and he had a lease of the house which he assigned to his sister, Lucy Harrington, in 1653. His father, Sir Edward Harrington of Swakeleys, had died in October, 1652. In 1647, 1653 and 1654, three of his daughters were buried at Swakeleys. (fn. 87) He sat as one of the judges of King Charles I, and fled from England at the Restoration. In the account of his property attached to a letter which he sent to his wife in 1661, he included "A House at Highgate in Middlesex, mortgaged and forfeited for £400 debt." The schedule of his debts shows that he owed £400 to Mistress Lucy Harrington and £500 to Serjeant Fountayne. In 1663 he conveyed the house to John Fountayne, esquire, serjeant-at-law, the husband of his other sister Theodocia. This surrender was in lieu of payment of £400 to Fountayne as a nominee of Lucy Harrington. Mr. and Mrs. Fountayne appear to have lived there, as it is subsequently described as "late in the tenure of John Fountayne." It was acquired from him in January, 1664, by Francis Blake, gentleman, the father of William Blake of "The Ladys Hospital" fame and of Sir Francis Blake. In 1672 the house was conveyed by Francis Blake to his son, William Blake, from whom it went in 1678 to his brother, Francis (afterwards Sir Francis) Blake. In 1685 Francis Blake had two daughters, Susanna and Katherine, baptised at Highgate. In 1709 Sir Francis Blake and Elizabeth, his wife, conveyed the house to Robert "Osbolston" of Kensington, esquire, whose name appears in John Harris's View of Ashurst House (Plate 41), which gives a good view of the house from the south. Three years later, in 1712, he also bought of Thomas Kemp and Mary his wife a messuage and two fields called Danskett Hill and Horsepasture, containing 13 acres. This estate was the site of Holly Terrace (which lay to the south-west) (see Plate 2), and the northern portion of the Holly Lodge estate which extended to the foot of West Hill. Quarter-Master Major Thomas Kemp was a "monyer" of the Tower, that is, an officer employed at the Royal Mint. He married Mary Noble of London, who was buried in the church of St. Peter-in-the-Tower in 1725. (fn. 88) Major Kemp had obtained the estate in 1706 from the sons of William Bluck of Monken Hadley, to whom it had been conveyed in 1690 by Mrs. Thomasina Jones, widow of Francis Jones and daughter of William Cholmeley.
Robert Osbaldeston, gentleman, of Kensington, in his will proved on 2nd March, 1715–6, (fn. 89) bequeathed the whole property to Dame Elizabeth Child "for more ample jointure." She was the widow of Sir Josiah Child, bart., son of Josiah Child of Wanstead, Essex, by his second wife, Mary, widow of Thomas Stone, merchant of London. Sir Josiah Child was born about 1668 and married, at the age of 22, Elizabeth Cooke, spinster, aged 16, daughter of Sir Thomas Cooke of Hackney, the marriage licence being dated 27th February, 1691. (fn. 90) He died without issue on 20th January, 1704, at Hackney, and Dame Elizabeth was buried at Hackney on 26th January, 1741. Her husband's half-brother, Sir Richard Child, afterwards Earl Tylney, built Wanstead House. She left the estate to her godson and nephew, John Cooke (son of her brother, John Cooke), who was then under age. Dame Elizabeth Child apparently lived in the house, which was leased by Mrs. Abigail Cooke in 1742, acting on behalf of her son. The latter, who was then known as John Cooke of Hatton Garden, esquire, died in 1807, leaving four sons, John Cooke of Maltby (Yorks.), Sunderland Cooke of Stowborough, the Rev. George Cooke of Sprotborough, and Henry Cooke of Bedford Square, and afterwards of the Steam Mills, Westminster Bridge Road.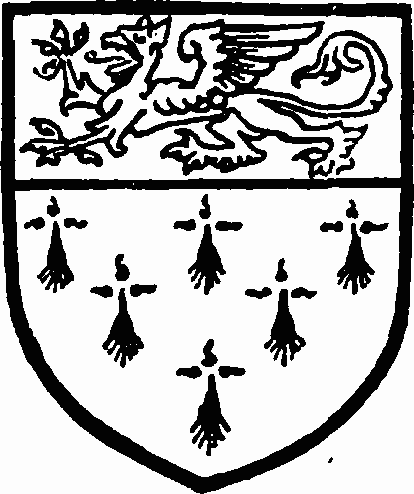 Continuing the story of the Hollyside estate, we find that the house, formerly the residence of Francis Blake, Sir Francis Blake, his son, Robert Osbaldeston, esquire, and Dame Elizabeth Child, was in 1809 held on lease by John Graham, upholsterer of St. Martin's-in-the-Fields, and Martha his wife, their two children being Alexander Graham of St. Martin's, and Ann Graham. Before that date the occupier had been Mrs. Mary Markham, who was paying rates in 1779. (fn. 42) Two more houses had been erected by John Tate. When the property was leased from the Cooke family in 1821 (fn. 91) by John Hillman, ironmonger, of Foster Lane, Cheapside, five houses stood on the site, viz. the present No. 49 (Hollyside), the residence of Admiral Sir H. E. Purey-Cust, with Mr. Pratt's house adjoining it on the north, and Mrs. Slade's house the next on the south, while a pair of semi-detached houses, one occupied by Mr. Richard Gurney, stood southward. By the roadside immediately southward of the last-mentioned houses, stood stables and coachhouses occupied by Mr. Mottley. In 1803 the houses were occupied by Robert Webster, Mr. Graham, John Brooks, Mrs. Mary Mitchell and James Milne. Robert Webster remained until 1817, (fn. 42) his executors held his house in 1818, in 1819 it was empty and Samuel Pratt followed from 1820. John Graham remained until 1819 and his house was empty until 1824, when Mr. John Hillman occupied it. Edward Ambrose followed Mr. Brooks in 1805, and Thomas Bramley in 1811, Arthur Slade in 1812–24, and Henry Cooke from 1825. In 1831 only two names appear, William Hillman and Henry Cooke.
The other portion (Holly Terrace) of the Cooke estate, with the house formerly occupied by Thomas Kemp, was leased in 1722 (fn. 92) by Dame Elizabeth Child for 41 years to William Bridges, esquire, of Highgate. It was described as a messuage, garden and parcel of waste and 2 roods 2½ perches, part of Horsepasture, abutting north on the garden pale of the messuage, containing from east to west 240 feet, abutting east on the said garden pale 80 feet, south on the field from east to west 265 feet, and west on the high road 90 feet. The house stood in the middle of what is now Holly Terrace. William Bridges, who was elected a Governor of the Grammar School on 3rd March, 1724–5, was a brother of John Bridges, F.R.S., Cashier of Excise, who collected materials for the History of Northamptonshire, and died on 16th March, 1723–4. They were sons of John Bridges of Barton Segrave (who died on 5th January, 1713, aged 71) and Elizabeth, his wife, sister of Sir William Trumball, knight, Secretary of State. William Bridges, who was appointed secretary to the Commissioners of Stamps on 7th November, 1727, married Martha Hart of Brill, Bucks., who predeceased him. He died on 5th January, 1740–1, being then resident at Lambeth, Surrey. He had previously lived at Hornsey. (fn. 93) On the north side of West Hill opposite this house was a garden lying between No. 36, Highgate Lodge, and No. 37, West Hill Lodge, which then and for a long time afterwards went with the house. The tenant shown on the map of 1804 was Dr. Crombie, whose land, including the garden opposite, covered 14 acres. He seems to have first paid rates about the year 1797 and was gone in 1806.
George Smart of Tinker's Acre, Lambeth (the site of the County Hall), a builder whose activities extended into many parts of London, "developed" the Holly Terrace estate for the Cooke family. A lease was granted of No. 3, in 1806, for 99 years, and of No. 5 in the same year, followed by leases of No. 2 in 1810 for 95 years, No. 4 in 1811, and of the remaining houses in 1819 for 86 years, thus the leases were all terminable in the year 1905.
Holly Lodge itself, which afterwards attained world-wide fame as the residence of the Baroness Burdett Coutts, lay farther south and was leased from 24th June, 1809, for 48 years, "by direction of George Smart and of Sir Henry Tempest of Hope End, Hereford, Bart.," to Harriot Mellon of St. Paul's, Covent Garden, spinster, when it was described as "a capital messuage lately erected." (fn. 94) In passing it may be noted that Miss Mellon is stated to have met Sir Henry Tempest and his wife at the house of Mr. Graham the magistrate, and manager of Drury Lane Theatre, in 1798, having been introduced to him by R. B. Sheridan, when she was playing at the theatre. "Sir Henry Tempest had just built part of the villa at Holly Lodge; and, as they frequently had the merry actress staying there, it may be supposed what delight she experienced in leaving close, dark Little Russell Street, for the pure, dry air, and rural walks of Highgate." (fn. 95) In 1815, when he was 80 years of age and she was 38, Miss Mellon married Thomas Coutts the banker. He died on 24th February, 1822, leaving an immense fortune to his widow. On 16th June, 1827, Mrs. Coutts married William Aubrey de Vere, 9th Duke of St. Albans. She died on 6th August, 1837. She devised the great fortune derived from Mr. Coutts to his granddaughter, Angela Georgina, daughter of Sir Francis Burdett and Sophia, his wife, youngest daughter of Thomas Coutts by his first wife, Susan (Starkie). She assumed the name of Burdett-Coutts and was gazetted Baroness Burdett-Coutts of Highgate and Brookfield, on 26th May, 1871. Although Miss Burdett-Coutts (as she was then) held Holly Lodge on lease, it was not until 1870 that the copyhold was conveyed to her from the Hillman trustees. When John Cooke and his brothers conveyed it to John Hillman in 1824 it was described as land on the south-east side of the road from Kentish Town to Highgate (West Hill) and 16 messuages, 11 whereof are in Holly Terrace and four more above, and one below in the occupation of Mrs. Coutts, and 13 acres of land, and garden ground on the top of the hill on the north-west side of the road in the occupation of Mr. Agar. The garden ground last mentioned was that previously referred to, next to Highgate Lodge. Mr. Hillman died in 1832, (fn. 96) leaving a widow, Jane Hillman, three sons and four daughters.