Pages 7-18
Survey of London: Volume 17, the Parish of St Pancras Part 1: the Village of Highgate. Originally published by London County Council, London, 1936.
This free content was digitised by double rekeying and sponsored by English Heritage. All rights reserved.
I—LAUDERDALE HOUSE AND WATERLOW PARK
Ground Landlord.
The property was formerly copyhold of the Manor of Cantlowes, but was enfranchised in 1856, and is now in the ownership of the London County Council.
General Description and Date of Structure.
That a house of some size occupied this site in the latter years of the 16th century is certain, and the names connected with it will be found in the historical notes that follow. Although very much altered it is easy to recognise a large part of the fabric of the original building, but it is impossible to determine its first plan. The entrance is now in a range facing Highgate Hill and looking north-east, and the basement walls here are built of two-inch bricks in English bond, and are undisturbed. At right angles is a long range facing south-east, looking over the gardens. It is of two storeys, the upper projecting beyond the lower, and the oak timbers of the roof are in good preservation. It is probable that this was the "long gallery" of the Elizabethan house, and in its lower external wall is still to be seen a good oak doorway of the period with stop-moulded frame and square head. This doorway now frames a modern inscription recording the gift of the house to the London County Council. It is not certain that the doorway is in its original position. A later wing facing south-west, with the upper storey carried on columns, balances that to the north-east, and gives the house the appearance of having been a half H plan, but a basement (not now built over) on the north-west side may indicate that the house was originally quadrangular or open on the south-west, instead of, as now, the north-west side. The long ground-floor room looking to the south-east is now panelled, partly with panels found in situ, and partly with similar wainscot found in other parts of the house. It is all of late 16th-century type: small panels, moulded styles with butt joints, and chamfered and moulded rails. In the internal wall is a four-centred arched doorway, within a square moulded frame of Elizabethan date, the spandrels on one side being carved with a simple strap-work design (Plate 9).
The house must have been largely altered by John Maitland, 2nd Earl and 1st Duke of Lauderdale, in the time of Charles II. The fine stair in the angle between the north-east and south-east ranges is of this date, and may have taken the place of an Elizabethan stair in the same position. It is of sturdy dimensions with panelled strings. The moulded handrail mitres over the newels excepting the two upper ones which have slightly shaped caps. The balusters are of twisted pattern. Several of the original doors remain on the stair and the one by which the hall is entered has an arched frame with semicircular head. This appears to have been adapted either at this or a slightly later period from a replica of another doorway in the hall, which has radiating panels in the upper half dating from the first half of the 17th century.
The staircase is lit by an elaborate and beautifully designed lantern light, octagonal in plan, its vertical sides being formed of eight panels with enriched bolection mouldings of bold proportions. The junction with the ceiling is marked by a plaster cove, enclosed in mouldings and filled with excellently modelled fruit and flower in high relief (Plates 10, 11, 12). The cornice has a carved egg-and-tongue enrichment without an upper fillet. The light itself is a simple but effective octagonal cone on a low drum of 18th-century ironwork.
It is probable that the original hall of the house was either in the destroyed north-west range or in the position of the present entrance hall, since the overhang of the south-east range precludes the possibility of its being placed there. The entrance hall is panelled with large panels of 17th- or 18th-century type, some being fielded. At the north-west end is an elaborate recess, finely carried out in carved and panelled oak (Plates 6 and 7). The external frame is formed by two fluted pilasters with Corinthian capitals supporting an entablature, the cornice of which is mainly composed of a large cavetto covered with carved ornament. The architecture is also enriched, and each member breaks round the projecting blocks above the pilasters, and a key block, in the centre, with carved soffit. The interior of the recess is occupied at dado height by a shaped and moulded shelf of Sicilian marble, and in the floor below is evidence of a drain. The recess is lined with marble below the shelf, and above by panelling between a centre pilaster, twin angle pilasters, and two more, one at each edge of the reveals. The ceiling of the recess is higher than that of the room, and an entablature, similar to that of the outer frame, and equally enriched, is carried round at the higher level. One of the capitals (shown on the left in the section, Plate 6) has been made up from a small carved drum. The whole recess is beautifully finished and was probably designed as an elaborate sideboard, when the room was used as a dining-hall. It is possible that the panels at the back were at one time made to open, in which case it would have been used as a serving hatch to the kitchen to the north. In the late 18th century the house underwent further changes. The two columns of Greek Ionic type, now in the entrance hall, are balanced by a pair of similar columns at the junction of the south-east and south-west wings, and it would seem that the whole garden range on the ground floor was converted into a long apartment, with pairs of columns at either end of the internal wall. The upper storey was at the same time prolonged over a colonnaded loggia on the south-west, the windows were replaced by sashes of the period, and the roofs were furnished with pediments. The details of the doors, windows and shutters inserted at this time are characteristic of the very end of the 18th and the beginning of the 19th century. To this period no doubt can be ascribed the classical scene of Briseis being led away from Achilles, executed in plaster, which fills the space over the fireplace in the entrance hall.
The entrance has a porch supported by two columns of the Doric order with full entablature, and the gates on Highgate Hill are of wrought iron hung to brick piers. In the garden to the south-west of the house is a brick wall, having a recess with four-centred arched head; and to the south-east are some 18th-century wrought-iron gates hung to brick and stone piers with well-carved stone vases as finials (Plate 12).
The building was taken over by the London County Council in 1889, and put into good repair. A low modern range that closed the north-west side was taken down, and with it an unimportant veranda, which had been inserted to prolong the loggia on the south-west. Careful plans were made at the time, and alterations to the interior and its panelling and fittings are fully recorded. The entrance hall is now a shelter for the public using Waterlow Park. The long ground-floor space on the south-east is used as a refreshment room and the upper floors give residential accommodation for the Council's staff.
Condition of Repair.
Good.
Historical Notes.
Waterlow Park is formed from the grounds attached to three houses, Lauderdale House, Fairseat, and Hertford House, the last mentioned being taken down by the London County Council after Waterlow Park was presented to them in 1889. The donor, Sir Sidney Hedley Waterlow, was Lord Mayor of London in 1872–3, and died on 3rd August, 1906.
When Sir Roger Cholmeley founded his Free Grammar School at Highgate in 1565, Roger Martin, esquire (afterwards Sir Roger, Lord Mayor in 1557–8), was appointed one of the foundation governors. He died on 24th December, 1573, and his brother, John Martin, citizen and haberdasher of London, was elected a governor on 23rd February, 1578, (fn. n1) in place of Alderman Sir John Langley. John Martin (fn. 1) and Margery his wife, on 1st February, 1582, surrendered to Jasper Cholmeley and Margaret his wife a tenement and garden in Highgate, late in the tenure of Robert Dickins, deceased, and then (1582) of Richard Goatley, carpenter, between the tenement of widow Sell on the south, and the garden of Jasper Cholmeley, gentleman, on the north, with a way along the pale of Jasper Cholmeley near the tenement, by and across 15 acres of land of Edward Stafford, esquire (held in right of his wife), to the spring in Pond Field, part of the said 15 acres, called the Conduit Head, four feet wide, with the right to take water to the said tenement in leaden pipes. Jasper Cholmeley is described in the will of Sir Roger Cholmeley as his "servant" (i.e. clerk), and Sir Roger bequeathed to him the manor of Renters in Hendon and other lands. As will be shown on pp. 19 and 24, the land northward of Lauderdale Park belonged, in fact, to Sir Roger Cholmeley, and we may guess, although it is no more than a guess, that the tenement thus conveyed to Jasper Cholmeley formed part of the present Waterlow Park. Moreover it is possible that this was the tenement on which John Martin gave a rent-charge of 20s. per annum to the Grammar School. This bequest was invalid in law and Jasper Cholmeley replaced it by a charge on his manor of Renters, in Hendon.
The earliest occupier of "Lauderdale House," or rather the site on which it stands, so far identified in the court rolls, was Richard Martin, citizen and goldsmith of London, son of Sir Richard Martin (Lord Mayor, 1589 and 1594). He married as his second wife Anne, sister of Sir William Bond (see below). The successive owners thereafter were as follows:
c. 1589–99.
John Povey of Barnards Inn, whose wife was Anne, daughter of John Trott of Colney Hatch, draper. He probably lived here before 1599, since on 27th December, 1589, he had been elected a Governor of the Grammar School in place of Owen Lloyd, one of the foundation governors, who had died in France. His father, John Povey, citizen and embroiderer of London, had six daughters (fn. 2) by his first wife, Alice (who died 17th October, 1553), and 14 sons and four daughters by his second wife, Elizabeth (who died 20th June, 1594). John Povey (the son) died in June, 1599, leaving the estate to his only child, Katherine, the wife of William Bond. To the Grammar School he bequeathed 20 nobles towards furnishing a library. (fn. 3)
1599–1617.
William Bond, who held in right of his wife, Katherine, was knighted on 23rd July, 1603, and nominated Alderman of Farringdon Ward on 22nd August, 1605. Refusing at first to serve, he was committed to Newgate "til he conform himself." In 1611 he added 10 acres of pasture to the gardens of Lauderdale House, which he bought from the sons of Frances Southcote, widow of Robert Southcote. He was the son of Sir George Bond (Lord Mayor, 1587) and brother of Richard Martin's wife, Anne. The genealogical table (p. 145) shows these family relationships.
On 22nd June, 1610, Lady Arabella Stuart, cousin of King James I (and, failing heirs of James, the next in succession to the throne), married Sir William Seymour, grandson of the Earl of Hertford. The king had forbidden this alliance, which might have produced claimants to the throne, on grounds of royal descent, and, when he heard of it, instantly committed her to the custody of the Bishop of Durham, and sent Seymour to the Tower. In March, 1611, her journey with the Bishop to Durham had to commence. On the 14th of that month she wrote (fn. 4) to the Privy Council, protesting that she was so weak that even a journey to a place agreeable to her would be the cause of her death, and asking for time to recover her strength. Her request was not granted, and the Lords of the Council sent a letter addressed to Sir William Bond at Highgate, asking him to lend a couple of rooms for her in his house for a night, since she would not be able to reach Barnet, where she was to stay. She arrived at Sir William Bond's house on the 15th, and the Bishop reported (fn. 5) to the Council that when taken out of her litter between ten and eleven o'clock, she was very faint and "as wet as if she had been taken out of the Thames." On the advice of the doctor she remained in bed the next day. The Bishop said that he himself was somewhat distempered, but he understood that Sir William Bond "had a very especial care both of her and of such as were about her."No doubt the lady was ill, but she evidently gave the worthy bishop a great amount of trouble, and when the Council sent Sir James Croft to help him, he wrote: "I humbly thank God, his Majesty and your Lordships for sending my ancient Oxford acquaintance Sir Croft to free me and my men." Lady Arabella remained at Highgate for six nights, removing to an inn at Barnet on 21st March, and arriving there between four and five o'clock. In reporting their arrival the Bishop added a postscript to his letter as follows: "May it please your Lordships to take notice (as in my former I made bold to acquaint your Lordships) of the kind usage which Sir William Bond and his lady gave to the honourable Lady and her followers, even to the last hour of their departure."Lady Arabella at this time was 35 years of age, but her husband was only 22; he died, as Duke of Somerset, in 1660. The fate of his wife was less happy. After staying at an inn at Barnet for 11 days she was moved to the house of Thomas Conyers, esquire, at East Barnet, on 1st April, when the Bishop went north to Durham. On 3rd June she escaped from East Barnet and got on board ship, but was captured, and died in the Tower on 25th September, 1615, having lost her reason.
The following record (fn. 6) of expenses incurred by the government during her stay at Highgate is interesting:

"For diet at Highgate for 6 days from 15th to 21st March, 1611, £18 5s.3d.
For the stable at Highgate for 6 days £9 17s. 10d.
For lodging some of the retinue of Lady Arabella and the Bishop at Highgate 20s.
For divers persons who took pains at Highgate £7 12s. 6d."

Dr. Thomas Moundford, the physician, received 30s. a day, and there were also, of course, riding and posting charges and the servants' wages.
1617–25.
Sir William Bond died at Conquett, in Brittany, in 1617, and his widow, Dame Catherine Bond, held the property. At the time of her death the eldest son, John Bond, was of age, but his brothers, Thomas and Richard, were under age. In accordance with the custom of the Manor of Cantlowes, which, like that of the adjoining Manor of Hornsey, was gavelkind, the three sons were admitted as tenants in common, and John Bond immediately sold his third share to Sir Henry Hobart (who died in 1625), but his brothers retained their shares until 1632.
1625–32.
The estate conveyed to Sir Henry Hobart of Blickling, Norfolk, knight and baronet, Lord Chief Justice of the Court of Common Pleas, was described as "a messuage, garden, etc., in Highgate, and 26 acres of land, formerly in the occupation of Richard Martyn, junior, citizen and goldsmith of London, afterwards of John Povey and late of Sir William Bonde and Dame Catherine his wife, and two tenements and garden plots formerly in the several tenures of John Mundaie and William Ridgewaie, then of Alice Sell, widow, and Thomas Gillett, and afterwards of Richard Rockwell and Lewis Hughes; and ten acres of meadow. . . ." It will be observed that "widow Sell" was mentioned in the conveyance of 1582, cited previously. In a pamphlet published in 1636, John Taylor, the "water poet," mentions "at Highgate, at the Mermayd, Mary Sell," but the Mermaid was on the opposite side of the road, in Hornsey, and widow Sell is mentioned as there in 1645.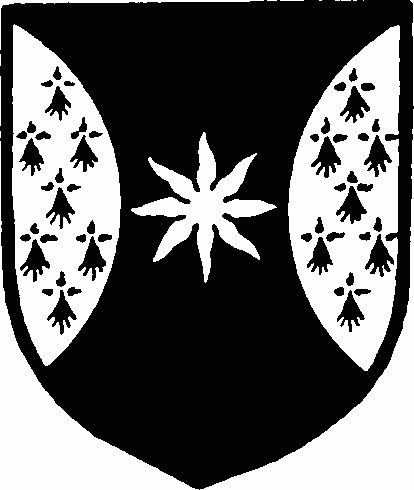 In his will, (fn. 7) dated 20th July, 1625 (proved 7th March, 1626), Sir Henry Hobart mentions that he had bought the third part of his house from John Bond, esquire, and that the legal formalities in connection with the purchase had not been completed. His wife was Dorothy, daughter of Sir Robert Bell, Chief Baron of the Exchequer, who probably continued to reside at Highgate after her husband's death. In his History of Highgate, Mr. Lloyd has printed a letter addressed to her at Highgate on 28th February, 1626–7, by Richard Glover from the town house of the Hobarts in the parish of St. Bartholomew's, Smithfield. He seems to have been one of the lawyer-clerks of Sir Henry Hobart, and was one of the four trustees admitted at the manor court to the estate surrendered by John Bond. In the letter he tells her "Sr—Richardson was this day sworne Chiefe Justice of the Comon Pleas: my Lord Keeper in his Speech tould him that he was now to succeed one in the place who was as noble just upright honest and worthy a Judge & as patient hearer as ever satt in that place [i.e. her late husband] and therefore he had a good example to follow wh many other good speeches." There are three entries in the Register of Highgate Chapel concerning the Hobart family: On 27th September, 1636, Nathaniel, son of Sir Nathaniel Hobart (son of Sir Henry) and Anne his wife, was baptised. On 17th March, 1633–4, the Hon. Lady Elizabeth Lisle, wife of John de Lisle, daughter of Sir Henry Hobart, was buried. On 13th April, 1667, Elizabeth, daughter of Sir Nathaniel, was buried. Sir Henry Hobart, from whom the Earls of Buckinghamshire are descended, died on 26th December, 1625.
1632–41.
On 3rd June, 1632, Thomas Bond and Richard Bond conveyed their respective third-shares to William Geere of All Hallows, Honey Lane, citizen and draper of London, and Sara his wife, who acquired the remaining third in 1638 from the trustees of the Hobart family. He was sometimes called "Captain William Geere," being, no doubt, a captain in the City Train Bands, and is referred to as Captain William Geere in subsequent proceedings under the Commonwealth. He had two daughters, (fn. 8) Sara, baptised on 16th March, 1619–20, at All Hallows, and Mary, baptised there on 7th September, 1623. Sara married on 22nd March, 1640–1, Thomas Howe of Gray's Inn, gentleman, then aged 26, the son of Thomas Howe of South Ockendon, Essex, esquire. Her sister, Mary, married Sir Robert Payne of Barton Stacey, Hants, who lived at Arundel House (p. 50). Their father appears to have been married twice, since they are referred to as half-sisters (fn. 75). Whether the transaction next recorded should be regarded as a sale of the house or a mortgage appears debatable.
1641–4.
By deed dated 10th June, 1641, Mary, widow of Alexander, 1st Earl of Home, eldest daughter of Edward Sutton (alias Dudley), 9th Lord Dudley, agreed with William Geere to pay down £1,000 and another £700 by instalments. If she paid £1,700 the property was to become hers absolutely, but she had the option of giving him a year's notice to repay her £1,700, the property then reverting to him. She died in September, 1644, at St. Botolph's, Aldersgate, leaving two daughters, Anne, Countess of Lauderdale, and Margaret, Countess of Murray.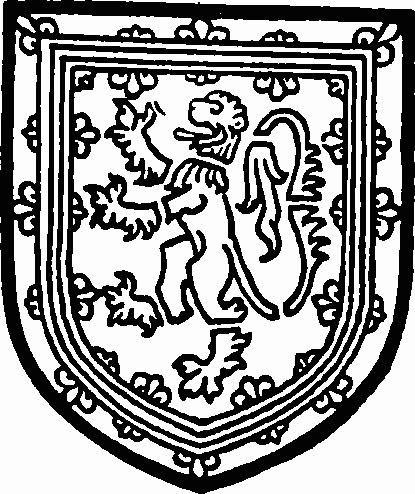 1644–51.
We now come to the occupants whose name has become permanently attached to the house. Anne, Countess of Lauderdale, was the first wife of John Maitland, 2nd Earl of Lauderdale, who was born on 14th May, 1616, and succeeded his father as 2nd Earl in 1645. Fighting on behalf of King Charles I in the civil war, he was taken prisoner at the battle of Worcester in 1651, and imprisoned in the Tower for nine years, until the restoration of Charles II. On 17th May, 1649, John Ireton, Sheriff of London, obtained a lease of the premises from the Earl of Lauderdale and Anne, his wife. On 5th September of the same year he laid information (fn. 9) that the Earl of Lauderdale, a "delinquent," had an estate real and personal at Highgate, and Captain William Geere had money and goods in his hand due to the said Earl. Consequently the property was "sequestrated" by the Commonwealth government. After considerable argument it was decided (fn. 10) that the lands had been mortgaged to the Countess of Home by William Geere for £1,700, and if he repaid this sum to the government the sequestration would be discharged. He paid the money to the Treasury and the sequestration was discharged on 4th February, 1652. Therefore he was sole owner of the unencumbered estate. The money was handed over to John Ireton, who (as appears from a later recital on the court rolls of the manor) bought the estate from William and Robert, sons of William Geere, but the date of his purchase is not mentioned.
1652–60.
There is very little doubt that John Ireton lived in the house until the Restoration. He was a son of German Ireton, and was baptised on 17th October, 1615. He became an alderman of Bread Street Ward on 16th September, 1651, M.P. for London in 1653, Master of the Clothworkers' Company in 1652, and a Governor of Sir Roger Cholmeley's Free School at Highgate on 14th June, 1656. In the register of the Chapel it is recorded that on 10th August, 1655, was buried a still-born child of Alderman Ireton. Ireton was Lord Mayor of London in 1658–9. On 1st May, 1660, a few days before the restoration of the monarchy, he conveyed the house to Sir Edward Ford. John Ireton appears to have been confused by some writers on local history with his more celebrated brother, Henry Ireton, who married Bridget, the daughter of Oliver Cromwell, and died at the age of 40 in 1651. John Ireton was excepted from the Act of Indemnity, but not as to life. He died in 1690.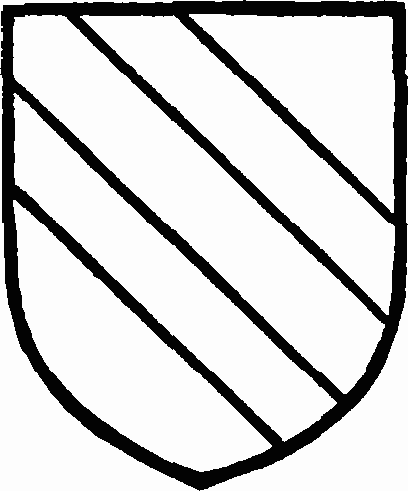 1660–71.
On 30th July, 1660, John, Earl of Lauderdale, on behalf of his wife, daughter of the Countess of Home, petitioned the House of Lords to be restored to the possession of the property alleged to have been "taken possession of in 1649, by John Ireton, Alderman of London, who as Lord of the Manor would not permit Lady Lauderdaill to proceed in claiming her property, but tore up her plaint, saying 'Her husband was a traitor to the State, and should have no lands there.'… In 1651 Alderman John Ireton, pretending that the lands in Highgate belonged to the petitioner, who for his loyalty was then deemed a delinquent, obtained a grant of them from the Usurper, and has ever since enjoyed the same." (fn. 11) On 12th July Sir Edward Ford had been admitted at the manor court on the surrender of John Ireton, and the first step towards reversing this entry was to verify the previous records showing the admission of Lady Lauderdale's mother, in 1641, and the admissions of her daughter after her death, in 1648. Here a difficulty arose because the original rolls had disappeared during the confusion of the civil war, when the manor of the Prebendary of Cantlowes had been sold by the Commonwealth to Richard Utber, draper, and the Prebendary on resuming possession had not recovered all the rolls. The lawyers duly produced the copies held by the Earl, and these were accepted by the manor court and enrolled for record in 1662. One of these original rolls, that for 1648, is in the possession of Frank Marcham. The assessment for the hearth tax dated 1665 shows the Earl of Lauderdale rated for 26 hearths, and the same in 1674. There is an interesting entry under date 28th July, 1666, in Pepys' Diary (fn. n2) describing how he drove out to Highgate with Lord Brouncker to visit Lauderdale at his Highgate house. He heard there some Scotch airs for the first time, and does not seem to have been much impressed by them. On 11th October, 1669, Mr. Graham, servant to the Earl of Lauderdale, was buried at Highgate. The Earl was made Secretary of State for Scotland, had a seat in the famous Cabal Ministry, was created Duke of Lauderdale in 1672 and died at Tunbridge Wells on 20th August, 1682, worn out by debaucheries and the anxieties of constant intrigue. His character and career are too well known for detail here. The Countess Anne died at Paris in 1671, when her only daughter, Mary, succeeded.
1671–7.
There is no doubt that the Earl of Lauderdale possessed Lauderdale House in right of his wife as long as he lived, but some elaborate legal transactions were carried through after her death with the evident intention of getting a clear title for a purchaser. The beneficial owner, Mary, wife of the Right Hon. John Hay, Lord Hay of Yester, only daughter of Anne, late Countess of Lauderdale, surrendered to "Jerman" Ireton in 1674, and he mortgaged the estate in 1675 to John Sympson of the Inner Temple, for £618, when it was described as formerly the inheritance of William Geere, Michael Geere and Robert Geere, sons of William Geere. Then Margaret, Countess Dowager of Murray (aunt of the above Mary), released her right to "Jermin" Ireton, in 1677. In 1674, Sir Edward Ford being then dead, his daughter and sole heiress, Catherine, and her husband, the Hon. Ralph Gray, esquire, had surrendered to "Jermin" Ireton of Gray's Inn. Thus "Jermin" Ireton had become possessed of all possible rights in the estate. He was the son of John Ireton, and the two, father and son, conveyed it in 1677 to William Mead, citizen and merchant tailor of London.
1677–88.
In 1680 William Mead sold the house to John Hinde, citizen and draper of London, for £2,000. Five years later John Hinde also bought the house then on the site of Witanhurst (p. 72), but was declared bankrupt in 1686. The trustees in bankruptcy held Lauderdale House until 1688, when they sold it to Sir William Pritchard.
1688–1705.
Like William Mead, Sir William Pritchard was a member of the Merchant Taylors' Company. He was elected alderman of Bread Street Ward on 27th June, 1672, became Lord Mayor in 1682–3, and was elected M.P. for London in 1685–7, 1690–5, and 1702–5. In 1695 and 1701 he was an unsuccessful candidate for Parliament. He was arrested at Grocers' Hall and detained six hours in 1684 by the Whig Sheriffs, against one of whom, Papillon, he subsequently obtained at a trial before Judge Jeffreys, " to the amazement of all," £10,000 damages, which, however, he released in 1688, when he drank his opponent's health. He was displaced as alderman in August, 1687, with Turner and four others, for "opposing the address for liberty of conscience," but on 4th October, 1688, was placed in the chair when the Lord Chancellor attended for the restitution of the Old Charter of the City. He lived in stirring times and took an active part in current politics. That he was highly esteemed by the Merchant Taylors' Company is shown by their paying £125 to Sir Godfrey Kneller in 1687 to paint his portrait and that of Sir William Turner, to hang up in their Hall. At Great Linford, Bucks, where he was buried with great ceremony, is the following monumental inscription: "In the Vault underneath lies interr'd the Body of Sr. William Pritchard, kt. and Alderman and some time since Lord Mayor of London. A most excellent Magistrate of exemplary Virtue and goodness. He was one of the City's Representatives in sev (fn. 1) Parliaments and President of St. Bartholomew's Hospitall where he erected a convenient apartment for cutting of the stone. And built & endowed a School house and Six Alms Houses in this Parish. Hee departed this life the 18 Feby. 1704 in ye 74th year of his age." (fn. 12)
Sir William Pritchard, who appears to have been the last owner-occupier of the house, married Sarah, a daughter of Francis Cooke of Kingsthorpe, Northants, who in her will, dated 26th April, 1707, bequeathed £800 to various charities of which about £22 10s. is disbursed yearly to ten poor maids of the hamlet of Highgate, or to widows if no old maids can be found.
1705–19.
Richard Uthwatt and Daniel King, nephews of Sir William Pritchard, next owned the house, in accordance with the terms of his will. (fn. 13) At this time the occupier was Edward Pauncefort, esquire, a civil servant, of whom it is mentioned that the plate of Highgate Chapel was double gilt at his expense in 1705. He was elected a Governor of the Grammar School on 29th March, 1712. In 1718 he was Joint Cashier of the Excise, and afterwards Treasurer of the Revenue of the Excise, Yeoman of the Jewel Office, etc. His wife, Rebecca, daughter of Sir Samuel Moyer, Bart., died on 2nd November, 1719, aged 42. In his will (fn. 14) he directed his executors to buy out of his personal estate, lands of the clear yearly value of £60, to hold them in trust to pay £30 a year to the six poor widows living in the almshouses lately erected by him at Highgate (still standing in Southwood Lane), and to pay £10 a year to the Reader of Highgate Chapel, and to pay the residue to the Charity School for Girls at Highgate lately built at his charge. His executor, Mr. Robert Pauncefort, in July, 1751, paid £1,500 in discharge of this legacy. The almshouses founded by Sir John Wollaston and Pauncefort and the Girls' Charity School, form one uniform building, the whole of which was erected by Mr. Pauncefort, he having rebuilt the six old almshouses on the same plan with the six new ones of his foundation. (fn. 15) He also gave by will to the Sons of the Clergy Corporation as much money as would buy lands of the clear yearly value of £100, and declared such purchase should be in full satisfaction of £2,000 bequeathed to them by his late wife's will. (fn. 16) He died on 4th July, 1726. In St. Michael's Church is the monument (removed from Highgate Chapel) which he set up to the memory of his wife (see p. 57).
1719–54.
Richard Uthwatt died in December, 1719, aged 61, and was succeeded by his second son, Thomas Uthwatt (the elder son John having died in 1712). "This polite and accomplished gentleman, who had travelled through France and Italy, and had been High Sheriff for this county, having been at times disordered in his mind, cut his own throat, and died a few hours after, at his own house in this parish [i.e. Linford, Bucks]. He left an only daughter behind him the wife of Matthew Knapp of Little Linford, esquire." (fn. 17) He was buried on 8th August, 1754. The names of the lessees and occupiers at this time have not all been recovered, but we find that in 1752 the lease of Lauderdale House was assigned by Sir Thomas Burnett, Judge of the Common Pleas, to William Allix of Tower Hill. (fn. 18)
1754–7.
Thomas Uthwatt was succeeded by his nephew, Henry Uthwatt, esquire, of Lathbury, Bucks, son of his brother Richard. He married on 12th June, 1750, Frances, daughter of Sir John Chester, Bart., of Chicheley, and died in London of consumption on 22nd December, 1757, aged 26. The lease of the house was assigned in 1756 by Martha Draper of Highgate, spinster, and Edward Wharton of St. Paul's, Covent Garden, to Ann Crastayne, it being then described as a capital messuage in Highgate, formerly in the possession of Edward Pauncefort, and then of Edward Price and Matthew Langley. The last named was elected a Governor of the Grammar School on 9th February, 1746–7. In the Register of the Chapel is recorded on 18th November, 1752, the birth of Thomas, son of Mr. Matthew and Mrs. Elizabeth Langley of St. Pancras, oilman, followed by a record of the infant's burial on 30th November. Matthew Langley died on 9th June, 1758.
1757–94.
Henry Uthwatt having died without issue, the property came to the daughter of his uncle, Thomas Uthwatt (d. 1754) mentioned above, because there was no male heir of the Uthwatt family. She was Catherine, wife of Matthew Knapp (Sheriff of Bucks in 1767), whom she had married in June, 1750. Her husband, who was born in 1728, died in 1782, aged 54. (fn. 19) Like her father, she was of unsound mind, and her affairs were managed by her two daughters, Sophia and Harriett, until her death on 15th February, 1794. They were living at Portugal Street, Hanover Square, in 1788, when they had licence to lease the house to Thomas Woodroffe Smith of Great St. Helen's, merchant, for 21 years, the late occupier being mentioned as John Cobb.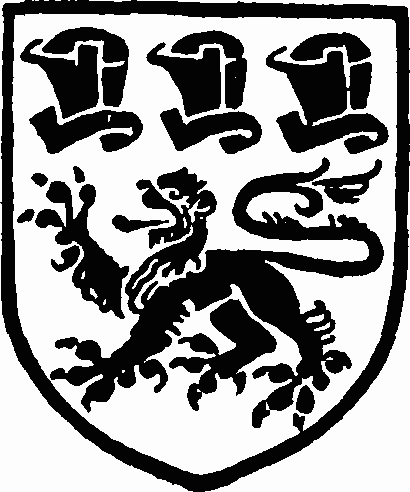 1794–5.
Sophia Knapp succeeded under her mother's will. According to the Land Tax Assessments, Messrs. Kirton and Sheldon were occupiers from 1794 to 1808, Petrie and Scott from 1809–10, it being empty in 1811. William Gittens kept a school there for many years after 1812. In 1795 Miss Knapp died.
1795–1841.
Harriett Knapp, sister of Sophia, succeeded. She was born on 3rd February, 1760, and died on 7th January, 1841. In 1830 she had licence to lease to William Gittins for 21 years, evidently a renewal of his previous lease.
1841–89.
On the death of Miss Harriett Knapp in her 80th year the estate passed to her coheirs, John Leonard Knapp (1767–1845), and Matthew and John, the two sons of his brother, the Rev. Primatt Knapp (1764–1838), (Harriett Knapp's uncle, Primatt Knapp, was the father of John Leonard Knapp and the Rev. Primatt Knapp). John, mentioned above as brother of Matthew, appears as John Knapp, M.D., of Edinburgh, in 1845, when he sold his fourth-share to his cousin, Arthur John Knapp, son of John Leonard Knapp. At the same time John Leonard Knapp conveyed his two fourth-shares to his son, who thus obtained three fourths; the remaining fourth belonging to Matthew. On 24th June, 1865, Matthew Knapp of Little Linford, and his cousin Arthur John Knapp, conveyed the Lauderdale House estate to Sir Sidney Hedley Waterlow. On 16th December, 1889, Sir Sidney Waterlow presented the estate to the London County Council, together with Hertford House, the site of "Andrew Marvell's Cottage," and his lease of Fairseat, for the benefit of the public for ever.
To continue the story of the lessees, Mr. Gittins gave up his school before the expiration of the lease mentioned above. In 1839 the house was occupied by Mr. Yarrow, as shown by the following extract: "I also found on my first arrival in London a profitable engagement as a literary assistant to Mr. James Yarrow, a retired Unitarian minister, an amiable elderly gentleman, and a rusty old scholar, who had devoted the latter end of his life to the compilation of a work on The Art of Weaving amongst the Ancients, a ponderous work crammed with Greek, Latin and Hebrew quotations, in which the co-operation of an ordinary amanuensis and copyist would have been unavailing. Mr. Yarrow was a wealthy man, or had married a wealthy wife; the latter, still youngish, made her hospitable home in Highgate, formerly the abode of Charles II's Nell Gwynne, a quaint old mansion, unaltered for two centuries,—the centre of a social circle, where she delighted in bringing together the young of both sexes, trusting to the instincts of natural selection, and the power of music, dancing and champagne suppers for results in which she declared she neither 'marred nor made.' In spite of all disclaimers, the house at Highgate was immensely popular as a matrimonial mart of the most honourable description." (fn. 20)
Some time after this Lauderdale House was the home of Richard Bethell, Lord Westbury. He was born at Bradford-on-Avon on 30th June, 1800. At Oxford he graduated when he had just completed his 18th year, taking a first class in classics and second in mathematics. He boasted that from the age of 17 he supported himself entirely by his own exertions, his father, Richard Bethell, M.D., of Bristol, being unable to afford him monetary help. In 1823 he was called to the Bar. In 1840 he became Q.C. He entered Parliament in 1851 and brilliantly promoted many measures of law reform. In 1861 he became Lord Chancellor and Baron Westbury. Of his judgments it is said that our "law reports contain no more perfect examples of precise and lucid statement, of concise reasoning, or of polished English; and no judge has ever striven more persistently than did Lord Westbury to bring every question to the test of principle, and to restrain within due limits what seemed to him the excessive authority of precedents." He was forced to resign his Chancellorship in 1865, it being found that his lax and inattentive regard to the public interests in the administration of his department had conduced to some irregularities in making appointments to office. He died at his house in London on 20th July, 1873. He married firstly, in 1825, Ellinor Mary, eldest daughter of Robert Abraham, by whom he left seven children, and secondly, on 25th January, 1873, six months before his death, Elinor Margaret, third daughter of Henry Tennant of Cadoxton, Glamorganshire.
The last tenant was James Yates (1789–1871), unitarian and antiquary, who was born in Toxteth Park, Liverpool, on 30th April, 1789. In 1832 he succeeded John Scott Porter as minister of Carter Lane Chapel, Doctors Commons, London. He finally left the ministry, and an account of his many activities and writings will be found in the Dictionary of National Biography. At Lauderdale House he had a noble library and a fine collection of works of art. "His hospitality was profuse (though his own habits were of the simplest) and his conversation, aided by his marvellous memory, was full of interest. Few men of small stature had a more courtly dignity; his power of caustic remark was all the more effective from the unvarying calmness of his measured speech." He died at Lauderdale House on 7th May, 1871, and was buried at Highgate Cemetery on 11th May. He married (about 1820) Dorothea, daughter of John William Crompton of Edgleston, who survived him without issue.
Sir James Pennethorne's House.
From the map of circa 1804 (Plate 1) it will be seen that a house and garden numbered 75, with a pond (76) and field (77) formed a portion of what is now Waterlow Park at the beginning of last century. Stephen Dowell had come into occupation of this estate in 1801 and held it until 1810. It was referred to in the conveyance from Sir Sidney Waterlow to the London County Council in 1889 as " a tenement since converted to a messuage called Elms Court (but then pulled down)," and must be identical with a messuage "late in the occupation of Mrs. Catherine Knapp" which her daughter, Sophia Knapp, had licence to lease in 1795 to Meyrick Field of Mill Street, Hanover Square, upholsterer, for 14½ years. The inference is that Mr. Dowell held from or under Mr. Field. According to the land tax assessments Robert Sutton followed Mr. Dowell in 1810, and William Addison, schoolmaster, who tenanted Englefield House from 1821 (see p. 26), moved here some time between 1825 and 1831. Thomas Howe had a lease of it for 21 years from Miss Harriett Knapp in 1830. In the conveyance of 1845 from Dr. John Knapp to his brother, however, this "tenement" is described as "late in the occupation of Dr. Benjamin Duncan, since of Addison and now of Thomas Howe." In 1856 the description is similar, but "late of Thomas Howe." This makes Dr. Duncan the predecessor of William Addison, whereas we have Robert Sutton shown from 1810 onwards. Several explanations might be suggested to explain the apparent difficulty of Dr. Duncan and Mr. Sutton appearing simultaneously as occupier, but the point is better left to await the result of further research. Dr. Duncan kept a school between 1816 and 1826 in a house on the site of the present Channing House School, opposite. A print of this school house appears on page 223 of Lloyd's History of Highgate, showing also the long building which still stands in front of Betchworth House. The schoolhouse (not the long building) was rightly said by Prickett to have been pulled down in 1825, and wrongly stated by him to have been the "last remaining wing of Arundel House "— to the utter confusion of local history for many years.
The best-known occupant of the house with which we are dealing was Sir James Pennethorne (1801–1871) the architect. He was born at Worcester on 4th June, 1801. He and his brother, John, served their articles with John Nash, whose wife was first cousin to their father, Thomas Pennethorne. James Pennethorne was placed under Augustus Pugin to study Gothic architecture in 1822 and travelled on the Continent from 1824 to 1826. As principal assistant to Nash he directed the West Strand, King William Street and other metropolitan improvements. He planned New Oxford Street, Endell Street, Cranborne Street and Commercial Street, but many of his projects were rejected or cut down by the short-sighted policy of the Government. After 1840 he was wholly employed on public works and designed Victoria Park (1841) and Battersea Park (1846). In 1852 he drew up a scheme for a great park in North London to be called Albert Park, but this was not carried out. His last work was the University of London in Burlington Gardens, Piccadilly. He was knighted in November, 1870, and died suddenly from heart disease on 1st September, 1871, at his residence, Worcester Park, Surrey. He was buried at Highgate.
"Andrew Marvell's Cottage."
Until pulled down in 1868 an old house of Elizabethan character (see Plate 13) stood a little to the north of Lauderdale House. Its exact position is now marked by a stone built into the wall fronting the road. This stone is one of the steps which originally led to the garden. The name of Andrew Marvell does not appear on the court rolls, and no documentary evidence has been found to justify the firmly held tradition that he lived there. This must have been the house assessed in the Hearth Tax Rolls in 1662–75 at seven hearths, and occupied by George Pryor, esquire, a London merchant. He acquired the southern portion of the Cholmeley estate (see p. 24) in 1641, when William Cholmeley, esquire, surrendered to him conditionally a messuage in Highgate with a barn, garden, orchard and field of four acres, and a yard adjoining the barn aforesaid, late in the tenure of Whorewood, and a barn and barnyard near adjacent, late in the tenure of Paker. The surrender became absolute in 1647, and the equity of redemption was finally released in 1658 by William Cholmeley, late of Highgate, esquire, only son of Edward Cholmeley, and grandchild and heir of William Cholmeley, late of Highgate, deceased. The estate included the four houses shown in the hearth tax return as occupied by George Pryor, Major Thomas Gunstone, Robert Lea and Paul Sindery (afterwards Mr. Felkin).
Dorothy, a daughter of George Pryor, was buried at Highgate on 29th August, 1644. Pryor was elected a Governor of the Grammar School on 5th June, 1658, and lived here until he died at the age of 80. (fn. 21) The three daughters of George Pryor were married to three brothers, viz. (1) Mary to Charles Izard of London, (2) Martha to Richard Izard, citizen and grocer of London, and (3) Elizabeth to Ralph Izard of London, grocer. Ralph Izard and Elizabeth had three sons, (1) Ralph Izard, whose wife was Dorothy, afterwards of Charlestown, South Carolina, (2) Benjamin Izard, whose wife was named Elizabeth, also later of Charlestown, and (3) George Izard of London, gentleman. The family was afterwards of considerable note in America. These three sisters had a brother, Charles Pryor of Edmonton, who married Mary, daughter of Jeremiah Richardson and widow of Thomas Hollier, who died on 23rd May, 1700, leaving a son George Pryor. Miss Mary Richardson, after she became Mrs. Pryor, inherited from her father in 1678, property on the opposite side of the road, in Hornsey, including Northgate House, No. 130, and Ivy House, No. 128, Highgate Hill, two beautiful houses which happily still remain. (fn. 22)
George Pryor's dwelling house passed under his will to his daughter, Martha, the wife of Richard Izard, citizen and grocer of London, by whom it was conveyed in 1681 to Ann Morgan, late of Southwark, widow, with remainder to Thomas and John, sons of Thomas Morgan, late citizen and grocer, deceased. She had licence to lease for 21 years. In 1697 she conveyed it to John Hardrett, citizen and merchant taylor of London. In 1715 he settled it on himself and Elizabeth Moseley, widow, in trust for Rebecca Hamilton, wife of Charles Hamilton, merchant, of London. Two years later Mrs. Hamilton conveyed it to Elizabeth Tovey, of St. Martin's, widow.
This house next appears in the ownership of Flexmore Dakins, esquire, a lawyer, who was admitted to Gray's Inn on 23rd May, 1719, as son and heir of Charles Dakins, gentleman, of Gray's Inn Lane. He died on 19th August, 1734, at the age of 44, and was buried in Hornsey churchyard. (fn. 23) Dakin's successor was Mary Charnells, spinster, his cousin, under whose will, proved in 1737, the house went to her cousin, Robert Charnells of Newton in the Thistle, Warwick, attorney-at-law. (fn. 24) He sold it, in 1754, to Thurston Ford, citizen and founder of London. In 1755 it passed from him to Richard Draper, serjeant-at-law, who died on 7th January, 1756, in the 61st year of his age. (fn. 25) His sister, Martha Draper, spinster, succeeded, the premises being then described as a "capital messuage heretofore in the occupation of Flexmore Dakins, afterwards of Mary Charnells and now of—Pardo." Catherine Harrison and Mary Harrison, spinsters, of Copford, Essex, were admitted in 1776 as heiresses of Martha Draper, and Mary Harrison became sole owner on the death of her sister in 1793. In this year she conveyed the property to John Wilkinson of Woodford, Doctor of Physic, and Mary Edwards was admitted under his will in 1820. William Walker was the occupier from 1817 to 1820, followed by Sarah Walker and then by Miss Elizabeth Walker, the latter being tenant when Mrs. Mary Edwards sold it in 1849 to Matthew and Arthur John Knapp, owners of Lauderdale House. Mr. Duckham was the last tenant.
Fairseat.
The house formerly standing on the site of Fairseat was described on the death of George Pryor as a messuage in the occupation of Nathaniel Herne, with five acres of pasture and four bays of barn, late in the occupation of Humphrey Kettle. The last named was a brewer, who lived on the site of No. 4a, North Hill, Highgate. It will be seen (Appendix II, p. 139) that a house rated at 15 hearths was occupied in 1665 by Major Gunstone (wrongly written Grinstone), which was empty in 1674, Thomas Gunstone being noted as owner. He may have owned a leasehold interest, but his name does not appear as a copyholder and his "ownership" in that sense may be disregarded. Although the house of Nathaniel Herne is not described as lately occupied by Gunstone, it could have been no other. It came to George Pryor's daughter, Mary, wife of Charles Izard. Sir Nathaniel Herne, the occupier, was elected a governor of the Grammar School on 17th June, 1675, in place of George Pryor. He was a member of the Barber Surgeons' Company; sheriff in 1674–5; knighted 2nd August, 1674; alderman, 1676; M.P. for Dartmouth, 1679; Deputy Governor of the East India Company, 1672–4, and Governor 1674–6 and 1678–9. He lived in Old Jewry, as did his brother, Sir Joseph Herne. He died on 10th August, 1679, aged 50. He married Judith, daughter of Sir John Frederick, Lord Mayor of London, and had, with other issue, a son, Frederick Herne, whose daughter, Judith, married at Hampstead, in 1704, William, 2nd Earl of Jersey. From him is descended the family of Burchell-Herne of Bushey Grange, Herts. (fn. 26) His monumental inscription at St. Olave's in Old Jewry reads "a man of great worth and character in this city, and most extensive charity, especially to poor seamen, and for the education of their children."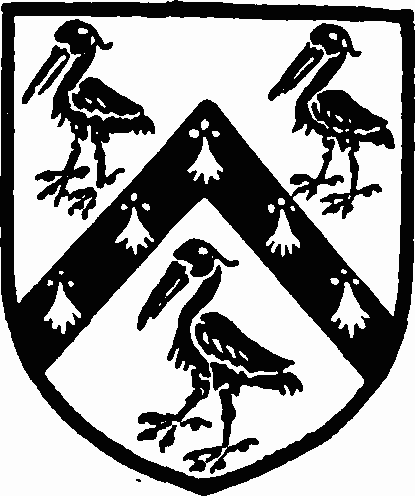 Elizabeth Stratford, widow, was the occupier in 1709 when Thomas Andrews of Highgate, gentleman, bought the estate from the sons of Ralph Izard and Elizabeth his wife, sister of Mrs. Mary Izard. Thomas Andrews married Sarah, daughter of John Townsend, citizen and soapmaker of London, owner of the adjoining Hertford House. Their son, Townsend Andrews of St. Martin-in-the-Fields, was buried at Highgate on 14th May, 1737. The Rev. Townsend Andrews, Vicar of Ashwell, son of the last named, was granted in 1769 a licence to lease the premises, then in the occupation of Sir James Hodges, knight. In 1795 the Rev. Townsend Andrews conveyed the house to Sarah Belcher of Chislehurst, widow, and the five acres of land hitherto attached to it to Robert Mendham, esquire (of Bisham House). The next owner was Charles Brunsden, esquire, followed by his widow, Sarah (see map), who died 19th January, 1802, aged 44. (fn. 25) In 1802 it was acquired by William Bloxam of Lombard Street, stationer, in whose family it still remains. He married Elizabeth, daughter of Henry Isherwood, (fn. 25) and had nine sons and daughters. William Bloxam was appointed a Governor of the Grammar School on 21st February, 1802, and died on 6th August, 1814, aged 68. The tenant in 1826 was Robert Lucas. Three of Bloxam's daughters, the Misses Jane, Louisa and Emily Bloxam, leased the house on 25th August, 1865, to Sir Sidney Hedley Waterlow. In 1871 they conveyed it to their nephew, William Tucker Bloxam of No. 1, Lincoln's Inn Fields, by whom it was enfranchised on 17th September, 1925.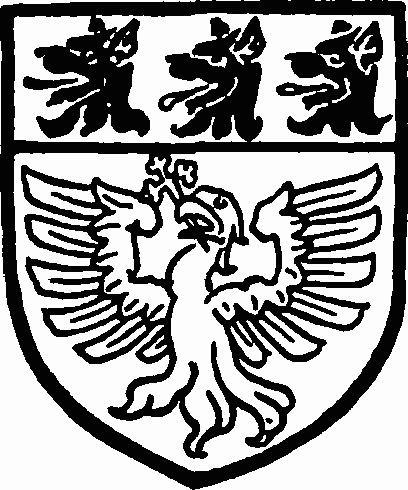 Hertford House.
This house, marked Dr. Sandys on the map (Plate 1), is represented in the Hearth Tax assessments by a house with seven hearths in the occupation of Paul "Sinderye," and a house on the south occupied by Robert Lea, having four hearths. From his will, dated 30th March, 1668, and proved 25th February, 1668–9 ( (fn. 27) ), it appears that Paul Sindrey was a citizen and vintner of London, possessed of considerable wealth. He had a brother, John, and three sisters, Mary Hayler, Abigail Vesey and—Haynes.
In 1704 Charles Izard was admitted to the premises, which were described as two messuages heretofore in the tenure of Paul "Syndrey" and Robert Lea and a parcel of land adjoining the field late of Humphrey Kettle between the brick wall of the garden formerly of Richard Felkin and a messuage then of Richard Gower. Richard Felkin was the successor of Sindrey and "the parcel of land" had been staked out from the field and allotted to the house in 1676, when George Pryor's estate was divided amongst his daughters. Richard Gower's house was Bisham House (No. 64 on the map on Plate 1). In the following year Charles Izard sold Hertford House to John Townsend, citizen and soapmaker of London, whose son-in-law, Thomas Andrews, acquired the neighbouring house (Fairseat) in 1709.
On the death of John Townsend in 1725 his grandson, Townsend Andrews, had the house under his grandfather's will, it being then occupied by his mother, Sara Andrews, widow, who also occupied the house formerly tenanted by Francis Lee. Townsend Andrews died in 1737, leaving a widow, Catherine, and a son, afterwards the Rev. Townsend Andrews. The latter seems to have got into difficulties for he surrendered his property in January, 1795, to trustees for the benefit of his creditors. In the following May the trustees conveyed Hertford House to Thomas Sandys, of Highgate, surgeon. In 1800 Sandys and his wife, Anne, conveyed the premises to Joseph Foster of Highgate, surgeon and apothecary, when it was stated that the two houses were now used and occupied as one, an alteration which, in fact, had probably been made as early as the year 1725. Joseph Foster conveyed the property in 1802 to William Mitchell of Turn wheel Lane, London, sugar factor, from whom it passed in 1805 to William Walker of Gravel Lane, Houndsditch, sugar refiner. In 1808 Walter Carruthers, esquire, acquired it from Mr. Walker and conveyed it in the following year to John Pennell of Totteridge, esquire. After 1816, when Mr. Pennell died, it was owned and occupied by his daughter, Margaret, and her husband, Dr. Bernard Geary Snow. James Hickson, esquire, lived there in 1869, when it was acquired from the trustees by Sir Sidney Hedley Waterlow.