Pages 33-51
Survey of London: Volume 19, the Parish of St Pancras Part 2: Old St Pancras and Kentish Town. Originally published by London County Council, London, 1938.
This free content was digitised by double rekeying and sponsored by English Heritage. All rights reserved.
XXIII—HIGHGATE ROAD AND KENTISH TOWN ROAD, EAST SIDE
The topographical descriptions that follow of Highgate Road, Kentish Town Road, and King's Road are amplified and illustrated in a remarkable manner by the drawings made by James Frederick King, about the middle of last century, and now preserved in the St. Pancras Public Library in Chester Road, Highgate. From information obtained by the late Mr. Preece, librarian of St. Pancras Public Library, it appears that Mr. J. F. King, born in 1781, was the son of Thomas King, born about 1750, descended from a Huguenot family named Le Roy. J. F. King was an official at Somerset House from 1820 to 1830.
These drawings, mounted on rolls, form a continuous picture of the houses (including those of both Mr. King and his father), and the physical appearance of both sides of the first two roads from Swain's Lane to The Mother Redcap, approximately opposite to the existing Britannia, Camden Town, and of the north-east side of King's Road, called by Mr. King the Back Road, as far as the old Parish Church. The drawings are reproduced here in sections on Plates 104 to 117. Beneath the drawings is a running commentary which is reprinted in the subsequent historical notes and is shown in italics for the reader's convenience. (fn. n1) The making of this record must have extended over a number of years and its historical value is difficult to overestimate.
The Kentish Town House estate, covering some nineteen acres, formerly extended from Swain's Lane on the north to the Bull and Last (at the corner of Woodsome Road) on the south, and belonged to John Draper, citizen and brewer of London, whose family had migrated from Melton Mowbray to London in Elizabethan times. He died in 1576, leaving a widow Margery, and an infant son Henry. Margery Draper (whose sister was Dame Alice Owen) died in 1601 and her son Henry Draper, citizen and beer-brewer of London, died in 1615, leaving this estate to his eldest son John Draper, who died without issue. After the death of John Draper his brothers Henry and Thomas, with their mother Sara, then the wife of William Iremonger, conveyed it, in 1635, to Roger Draper, their cousin, grandson of the firstmentioned John Draper. Roger Draper, of Islington, citizen and merchant tailor of London, who left a sum of money for apprenticing poor boys in Hornsey, died in 1659, and was succeeded by his nephew Thomas (afterwards Sir Thomas Draper, bart.) son of his brother Robert Draper of Remenham, Berks (d. 1642). Sir Thomas Draper (1625–1703) was the last of his family to own the estate, which he sold in 1662 to Peter Sambrooke of London, apothecary.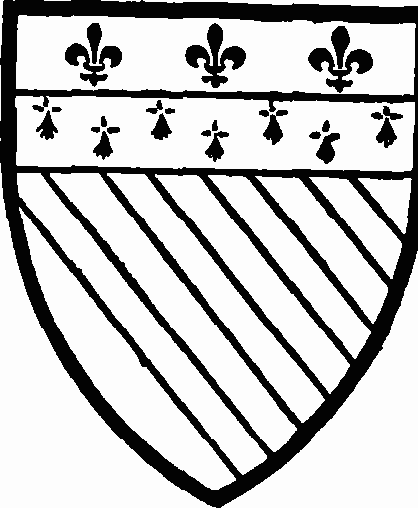 Peter Sambrooke, then of St. Anne, Blackfriars, died in 1692 leaving an only son, John Sambrooke, and a widow Sara. Their descendant Thomas Sambrooke, citizen and embroiderer of London, died in 1777, and his widow and daughter sold the estate to Gregory Bateman of Maiden Lane, Covent Garden, gentleman. In the words of Mr. King:
No. 1: The mansion here represented [Plate 104] was built from the Model of Wanstead House by direction of an eminent Solicitor named "Bateman," who was ruined by the undertaking, and henceforth became designated as "Bateman's folly." It continued unoccupied for many years, when it was purchased by Philip Hurd, esquire, who made many picturesque improvements and suppl[i]ed the Lawn with Deer. He afterwards pulled down the park paling and built a Brick Wall instead; also altered the carriage entrance and built a lodge at the side in Swaines Lane. In the year 1850 the whole of the property was Sold and splendid Villas built on its site.
The manorial records show that in 1783, Gregory Bateman of Kentish Town surrendered the land and "a new erected messuage or mansion house lately built by Gregory Bateman" (Plate 2b) to Francis Biddulph, James Cocks and Thomas Somers Cocks of Charing Cross, bankers, by whom it was sold in 1819 to Philip Hurd of the Inner Temple and of Kentish Town. He is entered in Holden's Triennial Directory for 1808 as "Commissioner for taking Affidavits in the county palatine of Lancaster, 7, King's Bench Walk, Temple." He died on 28th June, 1831, aged 55, and his widow, Ann Hurd, died on 26th March, 1847, in her 70th year. (fn. 102) The house was demolished in 1850 and the Hurd trustees laid out St. Alban's Road, granting building leases of Nos. 1–11, St. Alban's Road, Nos. 1–14, St. Alban's Villas and Nos. 1–4, Holly Lodge Villas in the years 1850–2. (fn. 103) In 1864 they sold the whole estate consisting of 22a 1r 17p, to Angela Georgina Burdett Coutts. (fn. 104)
Four houses (described by Mr. King, Nos. 2, 3 and 4 below), which formerly fronted the road between Bateman's house and the Bull and Last, were built about 1771. Of these houses, Mr. King writes:
No. 2: The family residence of —. Grob, esquire, of very long standing, a German Sugar Merchant in the City, whose descendants continue in occupation. No. Adjoining thereto lived the Browell family for many years.
The Convent of the Sisters of the Sacred Hearts of Jesus and Mary now occupies the site of these houses, the frontage of which, enclosed from the waste, was owned by John Burchett at the time of his death in 1723. His wife Catherine conveyed it in the following year to Richard Hartwell of St. Ann, Westminster, oilman, who was a Quaker. After his death in 1769 his son and granddaughter sold to Matthew Clark of Holborn, pawnbroker and salesman, "a parcel of waste in Green Street" which was immediately sold by Clark to Gregory Bateman, "except the part on which three houses have been erected." These three houses were acquired by Bateman in 1773 and 1776. He leased "a messuage, lately two messuages and six acres" to Gilbert Parke in 1778.
At the sale of Bateman's property in 1820 Henry Browell bought "a messuage late two messuages in the occupation of Henry Browell and 5a 1r 13p of land," while Charles Greenwood bought "a messuage in the occupation of Mrs. Grob," which he sold to Henry Browell in 1829. In Holden's Triennial Directory for 1808 appear "Mr. Henry Browell, Grove, Kentish Town" and "John Ernest Grob, esquire, Kentish Town," the relative sizes of the houses being indicated by the Land Tax Assessments, viz., Philip Hurd, £200, Mr. "Grubb" £42 and H. Browell £80. Miss Browell had a boarding school in Kentish Town in 1808 (Holden) but it does not appear whether this was in the "messuage late two messuages" adjoining Mr. Grob's house. In later times Henry Bessemer (later Sir Henry) the inventor of Bessemer steel lived here and named the house "Charlton House" from the name of his birthplace in Hertfordshire. The two houses were sold by Herbert Browell, son of Henry Browell, to Meaburn Tatham in 1850, and by him to the convent in 1864.
Mr. King continues: No. 3. The premises were formerly occupied by the Kemble family, the well known Tragedian, afterwards by— Armstrong esquire, who enlarged the building in the rear and made it a splendid mansion which is now in possession of Jas. Wells Taylor, esqr.
The Records show that in 1781 Gregory Bateman leased to Richard Christmas for 57 years an acre of land abutting north on the premises of Gilbert Parke and south on premises of Gabriel Wirgman. (fn. 104) In 1802 Richard Stringer of the Strand, St. Martin's in the Fields, druggist, leased to Joseph Shepherd Munden of Kentish Town, esquire, a messuage at the upper end of Green Street and land containing one acre abutting west on the highway, north on a garden late in the occupation of Gilbert Parke, esquire, and south on a messuage late in the occupation of Mr. Gabriel Wirgman. (fn. 105) This lease was assigned by Mr. Munden in 1814 to Richard Armstrong of Kentish Town, esquire, who bought the copyhold at the Bateman sale in 1819 viz. "two messuages erected on the waste abutting south on the "Bull and Last," north on premises of Henry Browell, west on the road, and east on a close heretofore in the occupation of Joseph Shepherd Munden and Gabriel Wirgman, now of Richard Armstrong and Samuel Block," in all 4a 3r 4p. This property, Croft Lodge, was conveyed in 1861 by George Armstrong of Betchworth, Surrey, esquire, to Henry Jenkin Gotto of Oxford Street, stationer, the tenant then being Wells Taylor. (fn. 106) The houses in Croftdown Road now occupy the site. The interesting statement by Mr. King regarding the Kemble family is not corroborated by the records of the property, but, in view of the general accuracy of his notes is doubtless correct.
No. 4: This pretty villa was formerly tenanted by Joseph Munden, the Comedian of known celebrity, afterwards by the Wright family and is now in the occupation of an Old Lady of the name of Steele.
As shown above, this house when bought by Mr. Armstrong in 1819 was mentioned as formerly in the occupation of Joseph Shepherd Munden. It was leased by Armstrong to Thomas Steele in 1823 for 21 years.
No. 5: The Bull and Last Inn (Plate 3a) as it appeared in "Olden Times" before it was pulled down and rebuilt; so called because it was the last Inn for Travellers in the Village this side of Highgate. It was a general house of call for Waggons and heavy goods packages, large and small coming from the North of England as a Depot, before they reached London, which gave rest to Man and Beast, as Waggons contained many Sleeping Passengers in those days as well as goods.
The earliest mention of this inn which can be identified is in 1728 when George Holder inherited from his father George Holder of Kentish Town, cordwainer, "a parcel of waste in Green Street and a cottage." After the death of George Holder the son, without issue, it came to his second cousin Jane, wife of Charles Wood of Heybridge, Essex, gentleman, formerly Jane Cornish daughter of Thomas and Jane Cornish of Tyborn Rockswell, Essex, yeoman, cousin of George Holder of St. Pancras, victualler. In 1777 Charles Wood and his wife leased it to John Oliver, and on 22nd December, 1786, sold it to John Cheeke of White Hart Yard, Drury Lane, carpenter. The present building is modern but retains the old name.
The site of Nos. 29 and 30, Grove Terrace, was enclosed from the waste in 1764 when it was granted to Peter Clarke of the Bull and Last as "a parcel of waste south of his garden." In 1777 Peter Clarke, victualler, then of Sutton in Yorkshire, yeoman, conveyed to Richard Kelsall of the Society of Cliffords Inn the same piece of waste, by that time converted into a garden 110 feet in length and 60 feet wide. From him it was acquired in 1783 by John Cheeke, junior, of White Hart Lane, Drury Lane, carpenter. In 1794 Hannah Fox Cheeke succeeded to this as well as to the Bull and Last on the death of her brother, intestate. She died on 7th October, 1833, the wife of Richard Cooke, esquire. Her will shows (fn. 107) that she was living then at No. 50, Great Queen Street, Lincoln's Inn Fields, in the house of George Lee, tailor, to whom she left £25 and the like amount to his wife Martha, as well as all her furniture. She mentions that she was living separate and apart from her husband "by virtue of a sentence of the Ecclesiastical Court". Her marriage settlement was dated 22nd August, 1795, and Richard Cooke was then described as of Norton Street and Portland Road "statuary and mason". In 1822, when the Earl of Dartmouth (fn. 108) leased to him a site 112 feet in length from the south end of the Terrace, he was described as "of Caldecot Lodge, Aldenham, esquire", and similarly when he himself leased No. 5, South Terrace to Thomas Gardiner in the following year. (fn. 109)
No. 6: In the year 1788 an eccentrick character named Cheeke, a Builder, purchased a large peice of Ground for building purposes which, being elevated above the road, was of sufficient length to erect 27 Houses, which were not completed in his life time. Among the many persons he employed was a young man named Richard Cooke, a Stonemason, living in the New Road (i.e. Euston Road), who paid great attention to Mr. Cheek's only daughter and, against the consent of her father, married her; which proved a most unhappy marriage, and soon seperated. Cheeke did not survive to see his plans finished, which devolved upon his son in law to complete, who lived on the property til he died in the year 1850.
The whole terrace of houses appears on J. Thompson's map of 1804, showing 22 houses. From the rate books it appears that numbers 18 to 27 were built about the year 1780 and the rest in 1793. The open ground in front of Grove Terrace was enclosed from the common in the year 1772 by Frances Catherine, wife of William [Legge] 2nd Earl of Dartmouth, and daughter of Sir Charles Gunter-Nicholl (d. 1733), from whom she inherited what was later called the Dartmouth Park Estate, amounting to 37a 2r 20p., in 1669, when her great-grandfather Richard Nicoll came into possession on the death of his brother Basil Nicoll. It was on the frontage of this estate that Grove Terrace was built.
The field next shown by our artist with two houses adjoining Mr. Wetherall's house northward, belonged to the Earl of Dartmouth, and Dartmouth Park Road, which traverses the earl's estate, now joins Highgate Road between these two houses and the barn and hayrick pictured. It remained in the ownership of the descendants of Richard Nicoll, as shown in the genealogical table on p. 38, where the names of the actual owners are shown in heavy type.
No. 7: This Mansion was the property of — Wetherall, esquire, Printer and Publisher. It had many Acres of Land attached to it, which made it a most desirable aristrocratic residence. It was afterwards purchased by Griffinhooffe, esquire, and when he died it was sold by auction and purchased by Joseph Taylor, esquire, who built an additional Story to it, and is now occupied on lease by Thomas Spalding, esquire. Attached thereto is a very substantial dwelling, formerly occupied by two families, but has since been converted into one, then tenanted by Oridge, esquire, now by Rogers, an eminent gold and silver Lace Man.
No. 8 was a French Academy kept by a gentleman of the name of Jollie, who, on the breaking out of the French Revolution in the year 1789 introduced the manual exercise and had his pupils regularly drilled and dressed in uniform, all conducted in military order according to French nationality.
In 1601 the site of these houses belonged to Sir Hugh Cholmeley or Cholmondeley of Cholmondeley in Cheshire, who died on 23rd July in that year, seised of a messuage, garden and three closes of land containing 14 acres. His wife was Mary, only daughter of Christopher Holford. She was born at Nether Peover, Cheshire, on 20th January, 1563, and died 15th August, 1625. They had four sons and the estate descended firstly to the eldest son Robert and then to his nephew Robert. This land is now occupied by Chetwynd Road, Twisden Road, Spencer Road and Churchill Road.
Sir Hugh Cholmondeley was born in 1552, was M.P. for Cheshire in 1585, was knighted 1588, and became sheriff of Cheshire in 1589. His father Sir Hugh Cholmondeley died in 1597 when he was 46 years of age. Robert Cholmondeley, eldest son of Sir Hugh the second, was born at Crouch End in Hornsey on 26th June, 1584, was created a baronet 29th June, 1611, was sheriff of Cheshire in 1620–1, and M.P. for Cheshire in 1625. He was created Viscount Cholmondeley in 1628 and Earl of Leinster on 5th March, 1646. He married Catherine, daughter of John, Lord Stanhope of Harrington (she died 15th June, 1657). He died without issue on 8th October, 1659, and was succeeded by Robert, son of his deceased brother Hugh Cholmondeley, esquire. This Robert Cholmondeley, who married Elizabeth, daughter of George Craddock, was created Viscount Cholmondeley of Cholmondeley on 29th March, 1661, and died in 1681.
There is no evidence that the Cholmondeleys lived here, although "Lord Cholmly" in 1656 was found to have enclosed with the "pales before his house" a strip of land 50 feet long by 3 feet wide and filled in a pond, part of it being within and part without the said pales. He had licence in 1658 to lease the estate for 7 years. When his nephew Robert came into the property the three closes comprising it had increased to four and the acreage from 14 acres to 19 acres.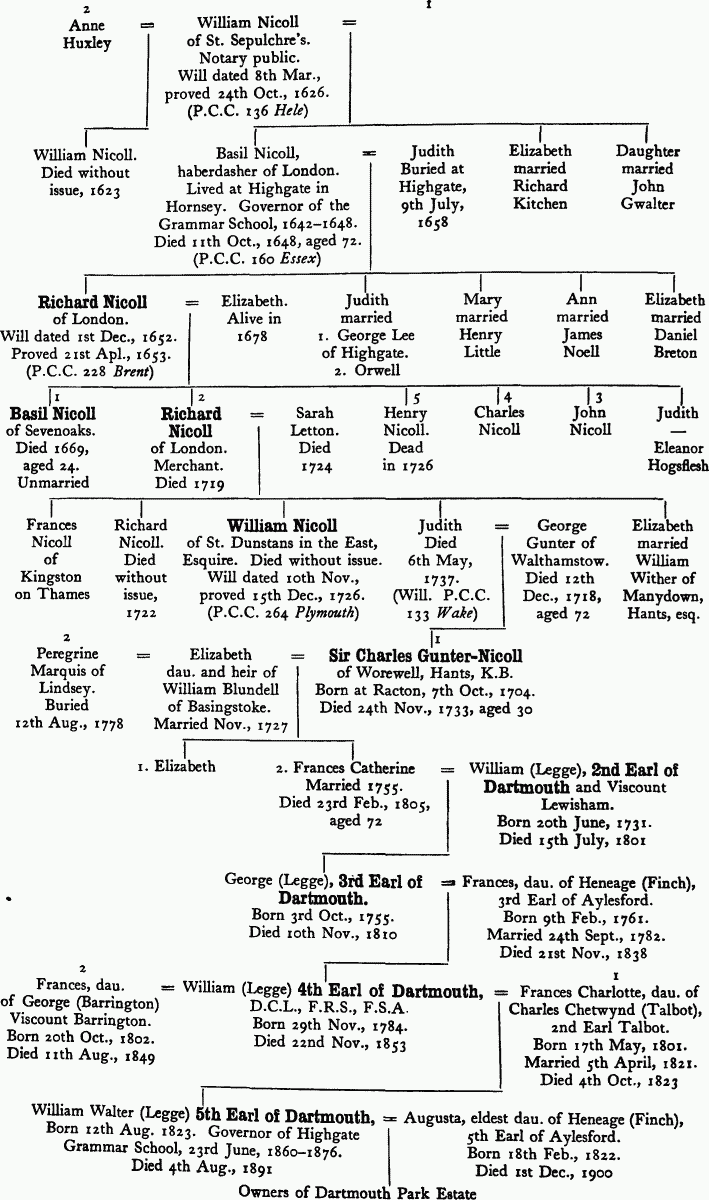 In 1663 Robert Viscount Cholmondeley conveyed the land to John Haling of London, haberdasher, and Katherine his wife. He was granted a piece of the waste lying before his dwelling house 52 feet long and 10 feet wide, in 1689. John Haling evidently married twice, since he conveyed to a lawyer in trust for himself and Anne his wife a capital messuage in Kentish Town in his own occupation and 19 acres, in 1697, presumably a marriage settlement. He died in 1699 and by his will dated 20th, proved 23rd September, 1699, (fn. 110) left the property to his wife who appears in 1700 as Anne Smith, wife of Nicholas Smith of London, gentleman. When they settled the property in 1701 the acreage was given as 20 instead of 19.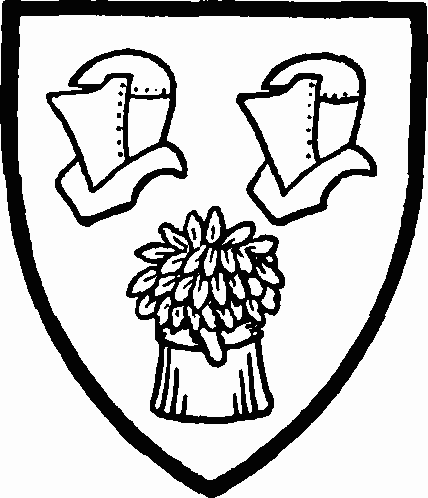 "Anne Smith of Green Street, widow" made her will on 16th March, 1719 and it was proved on 25th May following. (fn. 111) She directed that the house in which she lived and 22 acres of meadow in the manor of "Cantling" should be sold. To her brothers James Harris and Robert Harris she left a lease from St. John's College, Cambridge, which she had from John Haling of a messuage in Green Street in the occupation of Hatton, barber, and a messuage adjoining in the tenure of her brother Robert Harris, and a messuage adjoining in the occupation of Crooke and a barn adjoining the messuage in the occupation of Hatton, and 24 acres of meadow. The College land lay southward of the estate with which we are now dealing, as will appear.
The purchaser of Mrs. Smith's estate was John Haddon of Kentish Town, who was admitted 17th December, 1719, although the entry is missing on the rolls. In 1761 he sold the estate to Henry Woodfall, citizen and stationer of London, having leased it the previous year to Thomas Basnett of Green Street for 40 years. Henry Woodfall, who was the proprietor of the Morning Advertiser, has been noticed in Part I (Highgate Village, p. 75) of this survey in connection with a house that he owned at the top of West Hill. At his death in 1769 it passed to his wife Mary Woodfall, and after her death, in 1784, to her son William Woodfall. In 1823 the trustee leased the house and land to Benjamin Cooke Griffenhoofe, an attorney, of No. 9, Gray's Inn Square, for 21 years. The ownership remained in the possession of the Woodfall family until 6th July, 1874, when William Henry Junius Woodfall of Brentford and Francis Edward Tidd Woodfall of Haddenham, Thame, Oxfordshire, sold it to William Francis Webb of Court Villa, Broxbourne, esquire, Arthur William Webb of the Elms, Boreham Wood, and Montague William Webb of No. 6, Park Lane, Stoke Newington. It was then described as Grove End House, Grove End Villa and Grove End Lodge, on the east side of Highgate Road, at Kentish Town, with land containing 6a. or. 38 p. The frontage then extended from Dartmouth Park Road on the north nearly to the Tottenham and Hampstead Junction Railway (which was opened in 1868) on the south, and the grounds of Grove End House were bounded on the east by York Rise. (fn. 112) The original extent of the estate is shown on the map.
No. 9: St. John's Farm in the occupation of — Minshull, esquire, a county magistrate of high respectability until he died. It is surrounded by [19] acres of land in the rear, which are very tastefully cultivated.
Here Mr. King is dealing with property on the estate of St. John's College, Cambridge, held on lease from the College, and consequently not individually mentioned on the court rolls of Cantlowes manor. This estate was bequeathed to the College by William Platt (pp. 77 and 78) of Highgate Hill, who seems to have lived in a leasehold house on the Hornsey side of the road, near Cromwell House. The St. John's College estate came to him from his grandfather Richard Platt, citizen and brewer of London who granted leases of portions of it in 1598 and 1599 to Richard Balthropp, citizen and brewer of London, Valentine Cutts and Thomas Anderson. Richard Platt died on 28th November, 1600, aged 76, and a portrait of him may be seen at Brewers' Hall. He was buried at St. James Garlickhithe, and Strype gives the inscription, which says he was chosen Sheriff (though he did not serve) and founded a free school in Aldenham (fn. n3). One of his sons was Hugh Platt, who was knighted on 22nd May, 1605, and wrote many works on scientific subjects. Perhaps his best known work is "The Jewell House of Art and Nature" (1613). He was a governor of Sir Roger Cholmeley's Grammar School at Highgate from 1592 until his death in 1608, but resided at Bethnal Green. (fn. 113) His widow, Dame Judith Platt, was buried at Highgate on 28th January, 1635–6.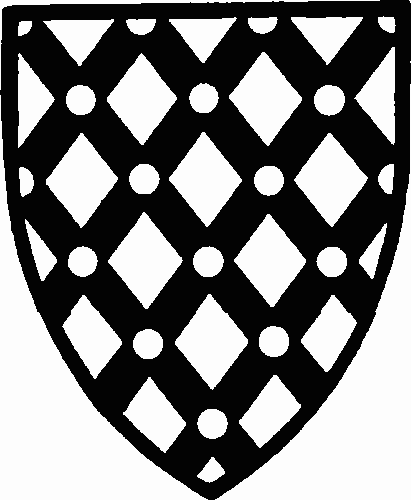 William Platt, son of Sir Hugh and grandson of Richard Platt, married Mary, daughter of Sir John Hungerford of Down Ampney, Gloucestershire, and died on 7th November, 1637, aged 45. In his will (fn. 114) he mentions that he had assured to his wife his lands at Kentish Town late in the several tenures of Sir William Plomer, (fn. n2) Thomas Anderson and Valentine Cutts. His will recites many facts of biographical interest. Regarding his brother Robert he says, "I now perceive to my great grief that my said brother is so wedded to gaming as that if I should permit my estate to descend to him he were very likely to consume it all away to nothing in satisfying of his pleasures in gaming and so to make no good use thereof, but sinfully to spend the same, he being so addicted to gaming for these many years together now last past as that I find no persuasions can prevail with him to dissuade him therefrom until it shall please God wonderfully to change his heart, for which I heartily pray Him who is only able that to do; yet because he is my only brother both by father and mother and albeit I have already paid divers debts for him I am not willing to exclude him wholly from the benefit of my estate." He then proceeds with similar verbosity to bequeath to the thriftless Robert an annuity of £80.
To St. John's College, Cambridge he bequeathed his wife's jointure lands in Cow Cross Street, St. Sepulchre's and in Cantlowes, St. Pancras, mentioning that the yearly income was about £214 and likely to amount to £600 yearly when the leases fell in. He gave the College all the deeds and "my two mappes of survey (fn. n4) expressing the boundaries of the same and also the table of my late dear sister Judith Plattes monument with the silk curtains thereto hanging in the winter gallery in my dwelling house at Highgate, but the same College not to have the same table until after my said wife's death if she shall desire to keep the same for her life time." In the event of his brother Robert selling his annuity and being in want the College was to provide for him after his mother's death. He afterwards revoked the bequest of the drawing of his sister's monument and substituted one of his own monument. (Plates 36 and 37.) His widow was to have a monument made for him and herself "according to the pattern by me already made of the same." This monument, interesting as having been designed by William Platt himself, was fixed on the north wall of Highgate Chapel, near the east end, between the two windows of the chancel, and was removed in 1833 (when the Chapel was rebuilt) to Old St. Pancras Church, where it remains (see p. 78). As stated on this monument his widow Mary afterwards married Edward Tucker of Maddingley. A comparison of the phrasing of his will with the publications of his father shows that their mentality was similar. The will was dated 21st August, 1632, but before Platt died in 1637 he added no less than five codicils, including lengthy dissertations on his lawsuits and on the subject of trial by battle. The final codicil was made on the day of his death.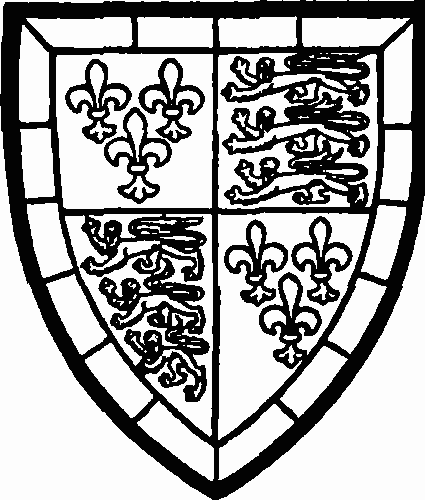 After the death of Mrs. Tucker in 1686 the College came into possession, subject to the yearly payment of £10 to ten poor persons living at Highgate Green, £4 to four poor persons at Kentish Town and £ 6 for the relief of the poor of Hornsey, which money was to be spent in fuel and clothes.
William Minshull, esquire, was the second son of William Minshull of Aston Clinton, Bucks, esquire, and died on 26th March, 1836, aged 72 years, having lived here upwards of 30 years. (fn. 116) The occupier in 1859 was William Watson Poole.
No. 10: A litigated property until recently, when a plot of houses were built thereon called Fitzroy Terrace.
Three detached houses, occupied by a baker, builder and carpenter, separated from the next site by a lane called Little Green Street stand on a site granted to John Perryman in 1723. After his death it was conveyed to Dorothy Ambler, widow, in 1731, and on her death in 1738 passed to her daughter Mary, wife of John Butcher. Mrs. Butcher's son Samuel sold it in 1747 to John James, carpenter, by whom it was sold to John West of Holborn, baker, in 1761. An empty house, formerly occupied by Mr. Smith, carpenter, was then standing on the site. John West died in 1763 and his son William West of Green Street, gentleman, conveyed the premises to John Foothead of Gilbert Street, Bloomsbury, bricklayer, in 1775, as "a messuage in Green Street late in the occupation of William West and now of William Tratt, baker." In the following year it was conveyed to Isaac Peat of Peters Street, Bloomsbury, wine merchant, being then occupied by widow Dorsett. In 1779 Joseph Clarke, builder, leased from Isaac Peat two houses occupied by Widow Dorsett and John Turpin, baker, which took the place of the house formerly occupied by William Tratt. After the death of Elizabeth Peat, widow of Isaac Peat, Richard Morgan of Kentish Town, farmer, acquired the premises from her executors, in 1795. In 1815 Fitzroy Terrace consisted of 6 houses, two being occupied and four unfinished. The Hampstead and Tottenham Junction Railway, opened in 1868, crosses the site. (fn. 117)
No. 11: These premises were the property of a Mr. McDonald, who carried on the business of a wax chandler, when in the course of melting his wax it boiled over and the factory caught fire, which, being of wood, soon ignited and burnt everything within its destructive element. A great portion of the Wax was saved by its running into the ditch which still remains at the back of the premises in College Lane, and which appeared like a clear stream of milk on the surface.
The lane shown on the left of Mr. Macdonald's house in Mr. King's view still exists as Little Green Street (Green Street being the ancient name of Highgate Road), running into College Lane. The site was first enclosed in 1723 when Thomas Fulker of St. Paul's Covent Garden, wheelwright, was granted a piece of the waste abutting east on the land of St. John's College, Cambridge, in the possession of Richard Hicks, and north on the Church Way. In 1725 he conveyed it to John Shorter of Rotherhithe, gentleman. In 1741 it was occupied by a Charles Davenant and was conveyed in 1757 to John Gregory, esquire, who leased it in 1777 to Isaac Hedges of Holborn, stone mason, and James Walker of Kentish Town, carpenter, for 61 years. (fn. 118) When John Gregory died it passed to his only son George Gregory, Ensign in the 46th Foot, and was sold in 1790 by him and his mother, Mary Gregory of Corsham, Wilts, to James Christie of Pall Mall, who leased it in that year to Michael McDonogh of Kentish Town, wax manufacturer. (fn. 119) By him the lease was assigned to Thomas Davison of Poland Street, victualler.
Below Little Green Street No. 124 has been refronted but may be the little house shown by Mr. King. Next to it is a much larger house double fronted but with three windows only, whereas Mr. King shows one with five. Then comes an early row numbered 98 to 110.
No. 12: An old established inn called the Vine, from the side of which the first coaches in the village started when two only were on the road, by W. Horton. One went in the Morning to London and returned at Noon, the other at Noon and returned in the Evening. (This was in the year 1788.) It was afterward conducted by his successor named Odams who, being civil and obliging, did very well and saved money.
This site was enclosed from the waste in 1724 by John Wiblin, carpenter, and sold by his son Henry Wiblin, mariner, to James Horton of Clerkenwell, gentleman, in 1748. He died on 5th June, 1759, aged 68 years, when it passed to his daughter Mary Cugnoni, widow of Ignatius Cugnoni, who in 1772, when she was described as of Duke Street, Lincoln's Inn Fields, obtained from Mary, wife of Thomas Sanders, the daughter of John Wiblin, a portion of the original site not sold to James Horton, on which stables were built.
In 1787 it was found that John Jater of the Vine Alehouse had encroached on the road leading to the Race Field, and he was ordered to restore the same on pain of forfeiting £20. In 1795 Mary Cugnoni of Upper Charlotte Street, St. Pancras, widow, leased to William Odams of Kentish Town, victualler, for 60 years the Vine Alehouse, garden and skittle ground in Green Street, with a room or chamber over certain stables late in the occupation of John Parker and then of William Odams: also a tenement, stables and coachhouses formerly in the occupation of Thomas Horton and then of John Bedford. (fn. n5) By this time another house had been built on the land, which Mr. King describes as follows. (fn. 120)
No. 13: A gentleman's Seat tenanted by Captain Peyton, a retired officer in His Majesty's Service (George III). Since then it has been occupied at various times as a School Establishment alternately for Ladies and Young Gentlemen, it being roomy and very pleasantly situate back and front and well suited for that particular purpose, and is so engaged up to the present day, known as Woodland House.
Until the year 1838 this site, forming part of the waste granted to John Wiblin in 1724, remained in the same ownership as the Vine. James Cugnoni, M.D., died on 17th February, 1827, aged 73, and his executors sold it eleven years later to Sarah Brown, the occupier then being one Cradon. In 1843 Edward Rawles and his wife (evidently Sarah Brown) conveyed it to W. A. Moulting and another, with the playground, schoolrooms and garden as well as a messuage shop, etc. Mr. Moulting conveyed it in 1845 to C. A. Hackett and he to Isaac Ward in 1848, by whom it was conveyed to John Orchart in 1855. In 1858 the schoolmaster was Mr. Tuff.
No. 14: An old substantial cottage known as "the Bridge House" having an extensive Garden extending to the verge of the old river Fleet, which crosses the Road, meandering thro Mansfield Place. . . . No. — where the water carts stand was a pond, and cattle used to drink therefrom, and water carts were supplied by being backed and filled in the old fashioned way to water the roads.
The opening shown by Mr. King on the left of Bridge House is College Lane, and the garden of Bridge House extended by the roadside behind the paling fence shown, as far as the pond, which is bounded by the open rail fence. This site was enclosed in 1723 by William Bownus, farrier. The land behind, belonging to St. John's College, was tenanted at that time by Richard Hicks, apothecary, who farmed five acres from the College and objected to this diminution of his rights of common. He lost his case. The successive owners were Sir Thomas Mackworth of Kentish Town, bt. (1734), Alexander Hewett of Paternoster Row, watch engraver (1746), John James of Kentish Town, carpenter (1753), and John Lee of Bedfordbury, carpenter, 1761. At this time the garden did not extend as far as the pond, but in 1764 John Lee was granted a plot 65 feet from the end of his garden towards the bridge, 30 feet wide, on condition that he and his successors cleansed the pond adjoining. Numbers 44 to 58 Highgate Road now stand on the site and Burghley Road joins Highgate Road where the pond lay. The stream which Mr. King called the Fleet drained a large pond at the bottom of the garden attached to Kentish Town House, where Brookfield Park is now. The stream now runs in a sewer under York Rise and Burghley Road.
John Lee was followed in 1769 by George Booth of the Middle Temple, gentleman, two houses on the site being then occupied by John Lee and Sarah Jones. In 1779 Mr. Booth mortgaged the property to Richard Jones of Middle Temple Lane, law stationer, who foreclosed and took possession in 1787. In 1789 it was presented in the manor court that the stoppage of the footpath called the Back Alley and that part of it down from the Vine public house to the Bridge House enclosed by Mr. Layton was an encroachment on public convenience and that the obstruction ought forthwith to be removed "so that the passage of Back Alley be rendered passable as heretofore." Mr. Layton was ordered to remove it within ten days under penalty of £20. This mandate was evidently enforced and the passage yet remains. Richard Jones died in 1791 leaving a son William aged 15 and two daughters, Elizabeth Louisa (who afterwards married Charles Russell of Barbican, clock-case maker) and Martha. (fn. 121) On the death of William Jones unmarried, his sister Mrs. Russell came into possession in 1815. In 1827 Charles Russell was granted "waste near the bridge between the south end of the garden and the pond, including part of the pond as now filled up." As late as 1871 the house and garden remained unchanged, although Burghley Road had then been made.
There is an old house to-day numbered 58 which corresponds in a marked degree to the Old Bridge House on Mr. King's plan. It has a similar wing to the south and borders a passageway on the north which only leads into a yard. North of the way are two shops both probably early nineteenth century.
No. 15: This used to be a Methodist Chapel, the first and only one Established in the village, with no settled Minister, but left open for any itinerant who came gratuitiously to do duty, which was usually well attended on every occasion.
This Chapel was built by Thomas Walton of Kentish Town, yeoman, on a piece of waste land granted him in 1778, and in 1828, when it belonged to Daniel Davies of Warwick Street, gentleman, had been converted to a dwelling house in the possession of Thomas Jennings.
No. 16: Stand two noble houses which from their elevation command an extended prospect back and front. The first was occupied by an eminent surgeon of the firm of "Freaks and Fallowfield"; the front enclosure was his Paddock, on the frontage of which stands the Police Station, with Houses right and left, back and sides, leading to the Great North Road.
The houses to the right of the Chapel, front Willow Walk. This land was owned in 1656 by Robert Bainbridge of London, brazier, who also occupied three acres of land which Eleanor Palmer, who died on 29th February, 1558, the widow of John Palmer of Kentish Town, and daughter of Edward Cheeseman of Dormanswell, Hayes, had given for the benefit of the poor of Kentish Town and Chipping Barnet. When John Dobey of Holborn, haberdasher, died in 1795 his only son William Dobey of Lynall, Ombersley, Worcester, came into possession of a group of houses here, occupied by "Penelope Hite, Freake, Fallowfield, Doctor Rowley and Finney Sirdefield, linendraper." Mr. King shows himself here, as in many other instances, to have been exceedingly well informed as to the houses and their occupants. Willow Walk remains with two early houses on the south side. It is a little above the junction with Fortess Road.
No. 17: This row of small cottages have greatly altered its former Character; half have been pulled down and brought forward and the whole number converted into Shops of a respectable order. No. 18 was formerly called "Village House" and occupied by Captain Finch, uncle to the respectable family who reside in the Village and bear his name. It was very pleasantly situate, with a commanding view to and fro.
It is evident that this is a view before Junction Road was made. A plan of "The Intended Junction from Kentish Town to the Line of the Highgate Archway" prepared by Robert Vazie, surveyor, in September, 1810, shows "T. Finch" as owner of a triangular block of houses, including one at the apex, evidently "Village House." Junction Road runs across the site of the farm buildings shown between Captain Finch's house and the Assembly House. We now enter Kentish Town Road.
No. 19: The old Assembly House (Plate 3b) of very long standing and was held in great repute, being a pleasant distance from London, when those who sought a Country Walk could there meet with every enjoyment a Country Inn could supply; besides which it was famed for Club dinners annually given, called "Beanfeasts". There was also a reserved Parlor where none but the Members of a Society called "Social Villagers" were permitted to enter, which consisted of the Aristocracy of the Village and where many cheerful evenings were spent as far as the Glass and the Pipe could furnish, to pass a convivial hour, which often cheered their buoyant spirits and sent them home "merry".
The manor courts of Cantlowes were frequently held at the Assembly House; twenty-two courts are noted as having been held here between the years 1810 and 1842.
Adjoining No. 20 to the Assembly House was a field, which is built upon, extending up to Maiden Lane, known as Gloucester Place, situate on the Torianno Estate.
The estate, which included the "Bull" or "Assembly House", consisted of five fields containing about 42 acres which, in 1793, belonged to the descendants of John Cox the Elder of London, soap-maker, viz., Mary Comarque de Bavois formerly of Avignon, France, but then living at Rome (daughter of Henrietta Comarque, desceased) and Joshua Prole Torriano of Ruxley Place, Thames Ditton, esquire (surviving son of Hillary Torriano, son of Elizabeth Torriano, heretofore Elizabeth Renou, one of the grand-daughters of John Cox). (fn. 122) Mr. J. P. Torriano laid out Leighton Road (formerly Gloucester Place), Leighton Grove and Torriano Avenue, selling the adjoining land in building plots. Honoria, (fn. 123) sister of J. P. Torriano, married Henry Thomas Williams and a half share of the estate in 1844 belonged to Sir David Leighton of Charlton Kings, Gloucester, K.C.K., Major General H.E.I.C., and Dame Isabella Constantia his wife, one of the four daughters of Mrs. Williams. By that time, however, the greater part had been sold. (fn. 124)
No. 21: On this very spot a respectable Cornchandler lived, of the name of Sewel. To get to his parlour you ascended a Step Ladder. Which was tastefully furnished in the old fashioned style. Under were deposited trusses of Hay and Straw, Corn, etc., and when the premises fell to decay they were purchased by a Mr. Evans [who built] thereon six houses. On the very scite of Mr. Sewel's house the artist of this sketch has resided for more than 20 years.
This site was leased from Mr. Torriano by Thomas Evans, and the houses built by him were called Montague Place. Actually the frontage had formerly been waste land, enclosed some time before 1730, since a house stood there in that year. It was acquired in 1790 from William Morgan, yeoman, by Joshua Prole Torriano, and went to his sister Honoria after his death, in 1825, when there were five houses on the site. For us, however, the greatest interest lies in the fact that the accomplished artist with whose work we are dealing lived here. In 1848 six houses stood here, called Montague Place, James Frederick King being at No. 3, rated at £30. (fn. 117) The houses were probably swept away when the Midland Railway Company built Kentish Town station.
No. 22: A house tenanted by a respectable private family, who allowed it to be used as a dissenting place of Worship every Sabbath day, until another more eligible was established at Trafalgar Place. About this time balooning became a frequent occurrence. Montgolfier commenced, then Blanchard and Lunardi. The above was exhibited by Lunardi in the year 1785, which has continued periodically, some with more success than others, and has proved fatal to many from various causes.
A full account of Vincenzo Lunardi will be found in the Dictionary of National Biography.
No. 23 is A scetch of a very old house generally known as Morgan's Farm. Its early history is not correctly known; some record it as being built in the reign of Henry the 8th, others that it was a hunting seat of Nell Gwynn and Charles the 2nd; also that it became a Lodge belonging to the Earl of Essex where he kept his Harriers. Be that as it may, it seems to have been in times gone by a very Aristocratic residence until it fell into the possession of a wealthy farmer.
The notes by Mr. King show that, as is usual, popular legends had developed to supply the place of history regarding this ancient house, probably an Elizabethan structure (Plate 4). The estate belonged to Christ Church, Oxford, to which it was given by Dr. South in 1717. The earlier story is as follows. Sir William Hewett, clothworker, was a governor of Highgate School from 1565 until his death on 25th January, 1566–7. He was elected alderman in 1550, sheriff, 1553–4, Lord Mayor, 1559–60, and was knighted on 21st January, 1560. He married Alice, 3rd daughter of Nicholas Levison of Halling, Kent, and she died 8th April, 1561. A portrait of him is at Hornby Castle, Lancashire.
In 1610 Sir Thomas Hewett leased this land to Peter Benson for 21 years. He died in 1623 and the estate descended successively to his brother Sir William Hewett, who died in 1636, and Sir George Hewett, aged 11, son of Sir Thomas and grandson of Sir William, who was created Viscount Hewett of Gowran, co. Kilkenny, on 9th April, 1689, and died in the following December, aged 37.
On 13th April, 1689, Lord Hewett surrendered to the Rev. Robert South, D.D., a capital messuage and a barn of 9 bays, an orchard, a garden and the conigree, Great Field or Tanhouse Field and Carters Close, containing 31 acres, with a messuage then divided into two cottages and ten acres of land, in the occupation of Richard Penner. Dr. South was the son of Robert South, a London merchant, and was born at Hackney on 4th September, 1634. Among his various preferments were prebendary of Westminster, 30th March, 1663, chaplain to the Duke of York (afterwards James II) 1667, canon of Christ Church, 29th December, 1670, and rector of Islip, 1678. He lived on his estate at Caversham and died on 8th July, 1716. In his will (fn. 125) he bequeathed his estate at Caversham and this estate at Kentish Town to his housekeeper Mrs. Margaret Hammond during her life, and immediately after her death to the Dean and Chapter of the Cathedral and Collegiate Church of Christ in Oxford. Margaret Hammond married Henry Smith of Caversham, esquire, and died in 1735, when the church came into possession.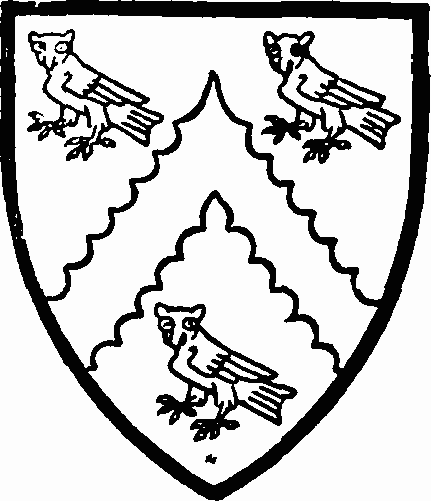 On this estate are now Caversham Road, Islip Road, Gaisford Street, and Oseney Crescent, evidently so called from Oxford associations. On the triangular piece of waste ground southward of the house the manor pound used to stand. It was still there in 1832 when the site was granted to the church.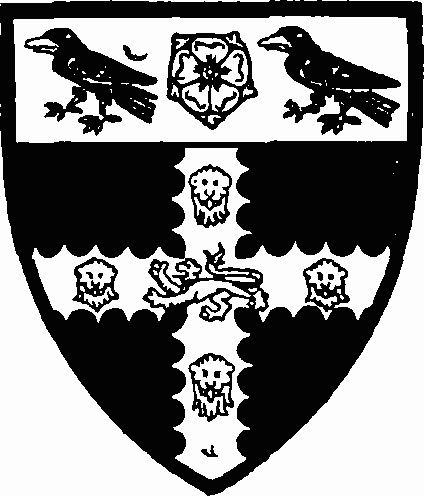 The Morgan family farmed extensively in St. Pancras. The will of William Morgan of Kentish Town, farmer, dated 6th February and proved 11th February, 1782, refers to the "leasehold messuage in Kentish Town where I now dwell and the several fields adjoining," which he left to his son James Morgan for life, and after to Richard Morgan, eldest son of James. This was the farm pictured by Mr. King. The testator willed with it his hay, corn, straw, carts, horses, cows and farming utensils, household furniture, plate, china, linen, coals, firewood, liquors of all sorts "in my dwelling house and farm." He also had three cottages and a smith's shop adjoining, occupied by John Penn, — Heath, Withy and John Joyce. (fn. 126)
No. 24: Very Old Cottages, tenanted by the labouring poor, pulled down in the year 184—. The path on the side was a short cut into Maiden Lane.
No. 25: On this spot two or three Cottages are erected on the side of the Cart Road leading to the Meadow, also 10 houses with Garden frontages, besides an Independent Chapel known as Trafalgar Chapel. The appointed minister was the Rev. John Haslock who performed his ministerial duties for upwards of 30 years. On the same site Joseph Rickards, a youth 18 years of age was executed Feby 27, 1786, for the Wilful Murder of Walter Horseman, a dairyman, with whom he lived Servant. He was hanged opposite the House where the deed was perpetrated, in Mrs Tew's lair, Kentish Town. The body of the Malefactor was conveyed to Surgeons Hall for dissection. Before being turned off he desired to see the widow of the deceased; she was sent for, but was gone to London.
The houses mentioned above formed Trafalgar Place. The Chapel stood at the southern end.
No. 26: Adjoining thereto was a Nursery Ground and Orchard occupied by a Man named Allan, a Gardener, fruiterer and florist, on its Site 18 houses are built known as Bartholomew Place with neat Garden frontages and gardens behind with an unobstructed view over Holloway and Islington.
Bartholomew Place was built on the frontage of an estate bequeathed to St. Bartholomew's Hospital by William Cleave, esquire, haberdasher of London, in 1667, viz., "freehold lands in Kentish Town which Mr. Kettle holdeth of me by lease". (fn. 127) It was left to him by his uncle Thomas Cleave, citizen and haberdasher of London, whose will dated 4th August, 1647, was proved 4th March, 1648. (fn. 128)
No. 27 is a dairyman's cottage, named Waters. On the roadside stood his cowshed where the refuse used to run into a puddling ditch, into which an unlucky Horse one dark night stumbled and so fixed himself as to become immoveable. Ropes were used, but proved useless, when the proprietor had the animal killed and then drawn out by horses. Four large houses are built thereon called Camden Row.
No. 28: Chesnut Row, so called from two splendid chesnut Trees growing in front of the road.
We have now arrived at the point where King's Road forks to the left, an ancient route which, continued as Pancras Road and King's Cross Road, leads to Clerkenwell. Two wash drawings in the Council's collection of prints and drawings show the appearance in 1878 (Plate 6). For King's Road see later (pp. 60–62).
No. 29: This plot of Building divided the two roads the one leading through Battle Bridge to the City the other through Tottenham Ct Road and all parts Westward. These houses are of wood and of very long standing and are still occupied by the labouring poor. The Corner House having a garden frontage was converted into a Shop and was also the post office of the Village.
Both sides of these weather boarded houses are shown on the Plates referred to above.
No. 30: The public house known as the Nags Head of no particular notoriety.
In 1699 Nicholas Perryn came into possession of this cottage on the death of his brother Henry, and was succeeded in 1717 by a third brother David Perryn, who conveyed it immediately to his son John Peryn and his wife Helena. From 1719 to 1747 it belonged to John Prater, who left two sons, from the survivor of whom it was acquired in 1753 by John James of Kentish Town, carpenter, (fn. 129) whose widow leased it in 1794 to William Wood. It came to Elizabeth, daughter of John James, who married Robert Morgan.
No. 31 are Some wooden cottages which from decay were pulled down partially and a brick frontage substituted. When old Bedlam was about to be pulled down in Moorfields the cottages were engaged by the Directors of that Institution for some of the more quiet patients until that in St. George's Fields were ready to receive them.
To-day at the corner of Jeffreys Street and Kentish Town Road, a little to the north of the Railway, there is a pleasant group of plaster-fronted houses (Plate 26) numbered 46, 48 and 50 in the main road, and 1, 3, 5, 7, 9 in Jeffreys Street. Nos. 52 to 64 are also fair examples of the brick fronted type common in London at that period. The site of the old cottages is now a block of tenements.
No. 32: Opposite to the canal Railway Arches were built which extend from Chalk farm to Blackwall. When the ground was lett for Building the water course of the fleet ditch was turned into a drain which ran under the canal and was filled in with Brick rubbish, and several houses were then built upon the Spot on a level with the Grass, called Exeter Street. After which the Railway Compy bought the Property with the Houses, which they pulled down, and planted their archways on the very spot they should have avoided, on the very site where the Fleet ditch formerly ran. The heavy mass of Brickwork on so sodden a foundation suddenly gave way on Sunday morning, which brought down seven beautiful arches to the ground. Fortunately had it been on another day great loss of life must have ensued; had the Surveyor studied the map this Event might have been avoided and great expence spared to the Company.
The canal here shown is, of course, the Regent's Canal where it crosses Kentish Town Road and the railway is the London Midland and Scottish branch line from Hampstead to Broad Street, now crossing the road slightly north of the canal.
No. 33: the end house Camden Row was most delightfully situate with a commanding view in front and was at that time a gentleman's residence, but is now, with the front gardens, turned into shops. The small Cottages attached were respectably tena[n]ted by small families, the garden frontages of each are now converted into Shops attached to which was the Old Redcap Gardens.
The place where High Street Camden Town, Chalk Farm Road and Kentish Town Road now meet was formerly called Holts Green and Edward Drake and Hanna his wife in 1662 possessed a cottage and piece of ground here previously waste which was the site of these houses. The successive owners were John Batch, 1662, Andrew Bunion of Holloway, yeoman, 1674, John Boone of Amersham, draper, 1697, Robert Erick of London, draper, 1699, John Davison of St. Dunstan's in the West, blacksmith, 1705. He died on 24th June, 1706, and his son sold the property in 1710 to Edward Raven of St. Bride's, grocer. In 1723 Mr. Raven was permitted to enclose a further piece of the waste on the north of his garden. When he conveyed his property in 1757 to Thomas Raven of Threadneedle Street, gunpowder merchant, there were two houses on the land, which had increased to three when his daughter Mary, wife of Nicholas Chester of Stepney, ship joiner, succeeded him in 1764. Her son Nicholas Chester followed her in 1784. In 1805 the owner was John Joyce, of Kentish Town, smith, who in that year conveyed to William Weston of Weston Street, St. Pancras, and Edmund James of Kingston, Surrey, this estate, described as Ivy House heretofore occupied by Bayley, afterwards by Allen, late by Holley Spearing and then by Wilson, butcher. A messuage adjoining the above some time since converted from a stable to a dwelling house and formerly occupied by Thomas Payne and late by Thomas Bastin, which was formerly a butcher's shop. A messuage adjoining was occupied by the Churchwardens and Overseers of St. Pancras. (fn. 130) In Holden's Directory for 1808 appears John Joyce, smith and farrier at No. 1, Camden Place, Kentish Town.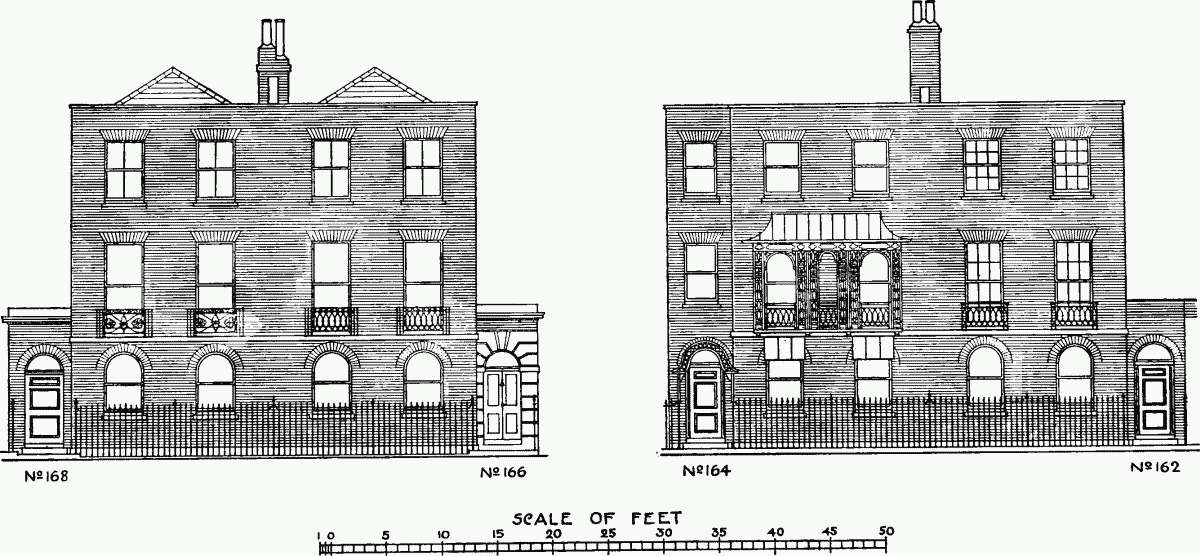 No. 34: The Old Redcap Gardens (Plate 109) as they appeared in the year 1790, usually called the Half Way House, it being half way between London and Highgate. It was the resort for all Country Carts and Waggons who came to and fro from the north. On Sundays the Londoners used to visit the gardens as a recreation, which were extensive and were provided with every accommodation for Tea Parties, it being considered at that period quite "out of Town". The house from age became dilapidated and a Modern one was built on its scite. The gardens were disposed of for Building improvements, through which a new road and Bayham Terrace was formed.
The Mother Red Cap (Plate 7a and 7b) stood on the demesne land of the manor of Cantlowes the western boundary of which ran along Kentish Town Road and High Street Camden Town from Bartholomew Road in the north to Crowndale Road in the south. In 1745 it was found that about half a rood of land near the Halfway House leading from Hampstead to London in the possession of George Bird had been at some time taken out of the waste, being part of the highway. George Bird, victualler, of St. Paul's Covent Garden (who was evidently the owner of the Mother Red Cap at that time) was granted this piece of waste, abutting west on the London Road, south on his house and east on land of Nicholas Jeffreys. Peter Bird, who succeeded his father George in 1764, sold it to David Jones, victualler, in 1771. The latter leased the land in 1773 to Charles Roberts of South Moulton Row, plasterer, for 99 years. When Ann Jones followed her husband, in 1795, seven houses stood on the site, doubtless erected by the lessee Roberts. Three of these houses were sold in 1825 by William White to John Jackson in trust for the Camden Road Trustees. Camden Road was then in course of construction from the Mother Red Cap at Camden Town to Holloway Road.
This completes the Panorama of the east side of Highgate and Kentish Town Roads.