Page 29
Survey of London: Volume 2, Chelsea, Pt I. Originally published by London County Council, London, 1909.
This free content was digitised by double rekeying and sponsored by English Heritage. All rights reserved.
XIX., XX.—Nos. 14, 15 ROYAL HOSPITAL ROAD
(FORMERLY PARADISE ROW).
Passing westward from the site of the six houses last described, we cross Tite Street and find three houses of mid 19th century date, Nos. 11, 12 and 13, which keep the original frontage line of the north side of Paradise Row. No. 11 retains, too, some brick piers with stone finials similar to those which belonged to its more ancient neighbours towards the east.
Nos. 14 and 15 adjoin these houses, but project forward considerably towards the street, while Nos. 16 and 17 form another projection, being built flush with the street. This apparently was the original setting-out of the street. The two houses Nos. 14 and 15 (with Nos. 16 and 17, which, though dating from c. 1750, do not possess features of sufficient interest for inclusion in our Survey) are the only survivors of the north side of the 18th century street as Chelsea knew it only a few years ago. They are not of any great age, dating probably from a few years before 1800, and scarcely merit any full description here. They, however, possess doorways which are worth noting as very fair examples of the influence of the so-called "Chippendale-Gothic"—which is shown in the treatment of the fanlights. The two doors differ slightly, but both have a not unpleasing cornice, and a frieze decorated with slightly sunk carving, supported by pilasters, which are panelled in No. 14 and reeded in No. 15.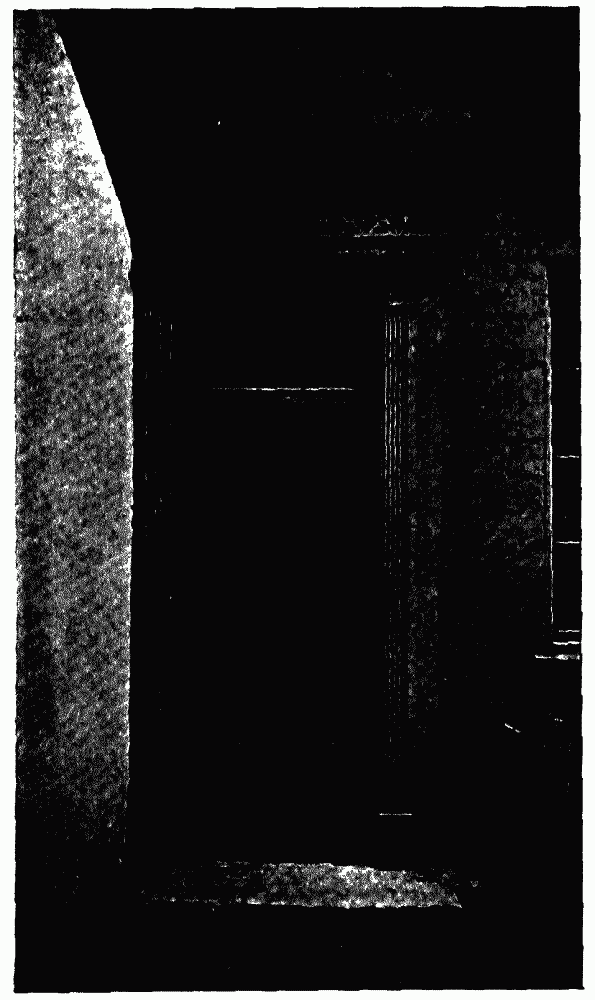 In the committee's ms. collection are—
3161.
Nos. 14 and 15 Royal Hospital Road, general view (photograph).
3162.
No. 14 Royal Hospital Road, Front doorway (photograph).
3163.
(fn. 1) No. 15 Royal Hospital Road, Front doorway (photograph).