Pages 88-89
Survey of London: Volume 22, Bankside (The Parishes of St. Saviour and Christchurch Southwark). Originally published by London County Council, London, 1950.
This free content was digitised by double rekeying and sponsored by English Heritage. All rights reserved.
CHAPTER 14: SOUTHWARK BRIDGE AND NOS. 1–15 SOUTHWARK BRIDGE ROAD—ANCHOR TERRACE
Southwark Bridge
In 1811 a company was formed and empowered by Act of Parliament to erect "a Bridge over the River Thames from or near the Three Cranes … in the City of London, to the opposite Bank … in the Parish of Saint Saviour." (fn. 193) Southwark Bridge was built in 1814–19 by Sir John Rennie and is generally regarded as having been unsurpassed as an example of the use of cast iron in bridge building. The bridge was freed from toll in 1864. In 1868 it was purchased by the City of London Corporation who had hitherto rented it. The building of the present bridge was begun in 1912 but, owing to the war, it was not opened to traffic until 6th June, 1921. The architects were Sir Ernest George and Alfred Bowman Yeates.
Anchor Terrace
The 1811 Act provided for the formation of a southern approach road to Southwark Bridge not less than 60 feet in width from Horse Shoe Alley to Blackman Street to be joined to the bridge by the formation of an arch over Bankside. Anchor Terrace (Nos. 1–15 Southwark Bridge Road, formerly Nos. 1–8) on the east side of the street was built in 1834 by Barclay, Perkins & Co., who had been among the more active promoters of the Southwark Bridge Scheme.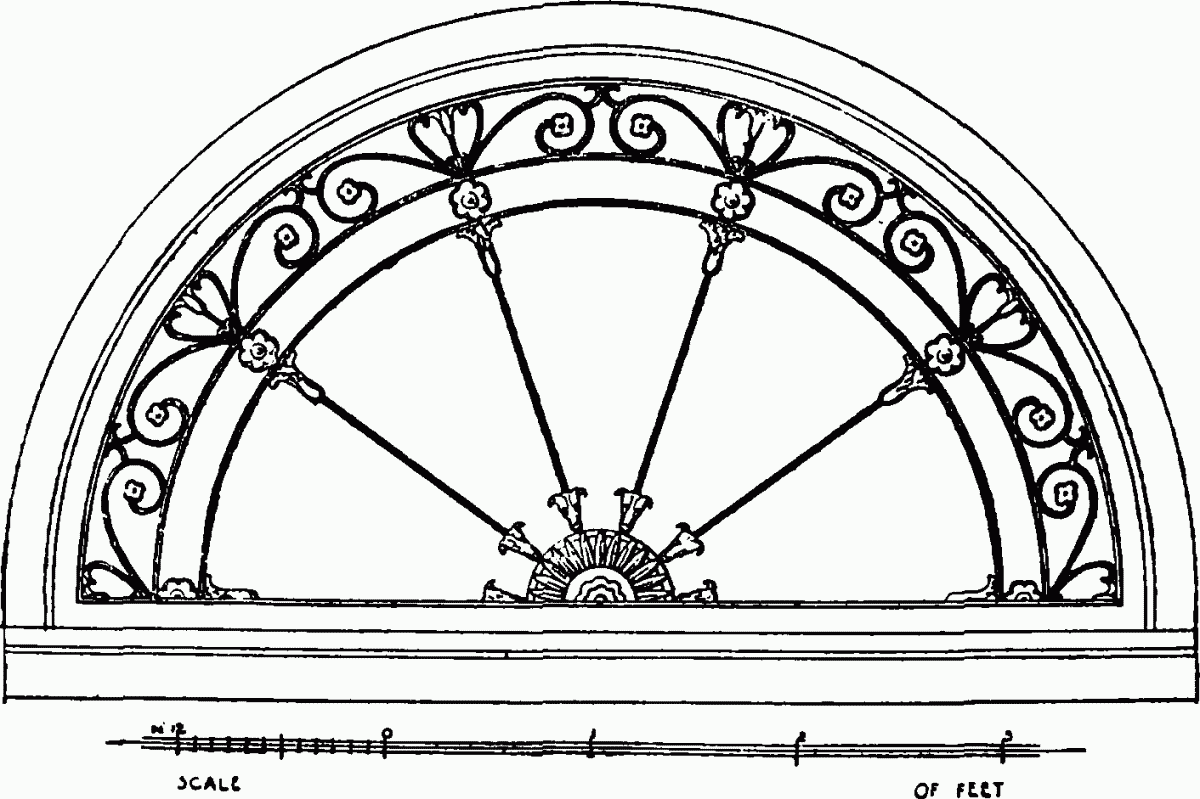 Architectural Description
Anchor Terrace is a formal group of brick houses with the ground floor in stucco. The centre portion and the two end houses are of four storeys surmounted by a cornice and panelled parapet. They project slightly from the rest, which is of three storeys. A stone band beneath the second floor windows is carried through to form a string course and above the second floor is a moulded cornice. There is a balcony at first floor level with stone balustrading to the centre and end portions and iron balusters to the linking portions. In the centre is a projecting entrance porch. The ground storey has moulded round-arched openings with ornamental fanlights to the doors.
No. 9 (formerly No. 5) is shown in the directories as in the occupation of Barclay & Co., from 1841 to 1843 and No. 7 (formerly No. 4) as occupied by Barclay, Perkins & Co., in 1844–48, Arthur Barclay in 1858–70, Charles Arthur Barclay in 1871–73 and Robert Barclay in 1874–89. The terrace is still in the ownership of Barclay, Perkins and Company.