Page 144
Survey of London: Volume 23, Lambeth: South Bank and Vauxhall. Originally published by London County Council, London, 1951.
This free content was digitised by double rekeying and sponsored by English Heritage. All rights reserved.
CHAPTER 31 - BLACK PRINCE ROAD AND DORIS STREET
Black Prince Road, formerly known as Lambeth Butts, is divided into five sections on Horwood's map (1791–99 edition) known as Broad Street, Lambeth Butts, Workhouse Lane, Elizabeth Place and Prince's Road. It was by then fairly continuously built up on both sides. Workhouse Lane was subsequently renamed Prince's Road, and Lambeth Butts was absorbed into Broad Street in 1882. Broad Street and Prince's Road were renamed Black Prince Road in 1939.
The Church of St. Mary the Less
In 1827 the Church Building Commissioners made a grant for the purchase of a piece of land, formerly part of Cotmansfield and then used as nursery ground, for the erection of a parochial chapel attached to St. Mary's, Lambeth. (fn. 4) On this ground, at the corner of Ward Street and Black Prince Road the Church of St. Mary the Less was built from the designs of Francis Bedford, architect of St. John's, Waterloo Road (see p. 32). It was consecrated in 1828, (fn. 2) schools being added on the adjoining ground in 1837. (fn. 4) St. Mary the Less was made into a separate parish in 1842. (fn. 1)
The church is designed in Gothic style and is built in grey brick with stone dressings. It has a stone octagonal spirelet mounted on an open arcaded stage over the south gable. The interior has plaster vaulted ceilings supported on arcades of thin clustered columns; it is simple in detail and presents a cheerful appearance following the recent redecoration.
List of Vicars. 1846, Robert Gregory; 1874, G.H.W. Bromfield; 1919, E.F.E. Partington; 1923, B.P.T. Jenkins; 1935, R.G. Morecombe; 1938, Leslie Stevenson; 1945, C.R. Seear.
Bolwell Street
At No. 8, Bolwell Street (formerly Terrace) (Plate 113a) Sir Arthur Sullivan was born on 13th May, 1842. The house is marked by a commemorative tablet erected by the Incorporated Society of Musicians.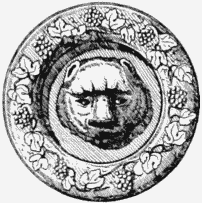 Doris Street
This street, running between Lambeth Butts (Black Prince Road) and Tracey Street, was laid out about 1812 across part of an open piece of ground previously in lease from the Archbishop of Canterbury. (fn. 3) Part of the terrace of houses erected at the east end of the south side circa 1815 still survive. Nos. 1 and 3 are both stucco-fronted houses with an ornamental band under the first floor cills. The doorway of No.1 has reeded quadrant reveals and architrave, and the door has a large fanned circular feature with knocker and bear's head at the centre. No. 3 has a Guardian fire office sign between the upper windows.