Pages 128-136
Survey of London: Volume 23, Lambeth: South Bank and Vauxhall. Originally published by London County Council, London, 1951.
This free content was digitised by double rekeying and sponsored by English Heritage. All rights reserved.
CHAPTER 27 - KENNINGTON ROAD
[See plates 100, 102, 103, 104, 105, 106 and 107.]
The increase of traffic resulting from the building of Westminster Bridge and its approach road brought into prominence the deficiencies of the roads further out. As an attempt to remedy these, an Act was passed in 1750–1 empowering the Turnpike Trustees of Surrey, Sussex and Kent to repair and widen certain existing roads and to make new ones. (fn. 8) The latter included Kennington Road, known as the New Road or Walcot Place, (fn. n1) linking Westminster Bridge Road with Kennington Common. It was laid across open fields and gardens, and there was therefore no difficulty in complying with the clause in the Act which said it was to be as straight as possible. Three estates were concerned—those of the Archbishop of Canterbury, the Walcot Charity and the Duchy of Cornwall. Most of the road frontage was built up by the early years of the 19th century.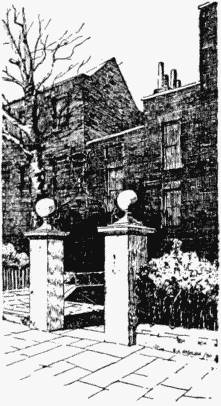 Kennington Turnpike Gate, which was near St. Mark's Church, is outside the area covered by this volume.
East Side
Nos. 53–57 (odd), Kennington Road (formerly 1–3 (consec.), Wolsingham Place)
Nos. 55 and 57, with No. 53, which has a flat bowed façade, form a small group of houses, built in yellow stock brick, standing in advance of the later terrace at the south end of Mead Row. They are of plain appearance with basements and three or four storeys.
Nos. 55 and 57 have round-headed entrances, No. 57 having small cast-iron balconies at each first floor window. There are original railings with spear heads and vases at the boundary of No. 55.
These houses were erected about 1790 (fn. 3) on part of the copyhold land of the Archbishop of Canterbury.
Nos.121–143 (odd) (formerly 61–50 (consec), Walcot Place East)
The terrace Nos. 123–143, with No. 121, which is detached, make a very good informal group of Georgian houses. The terrace is of three storeys with basements, two of the houses also having dormers to mansard roofs behind the parapets. They are all built in brown or yellow brick. A number have set-back extensions at the sides. Some of the basement areas are enclosed by original railings and nearly all the garden steps have simple balustrading.
No. 121 also has attics, but is one storey less in height. The front is of yellow brick and has, like some parts of the terrace elevations, been rebuilt in replica of former work. The window openings have stucco flat arches and the doorcase has an open dentil pediment with pilasters and shaped brackets.
No. 123, the first terrace house, has its entrance in a round-headed recess with stucco reveals and sham key block and imposts.
No. 125 has a semicircular fanlight to the pedimented wood doorcase with Tuscan columns, enriched frieze and dentil cornice.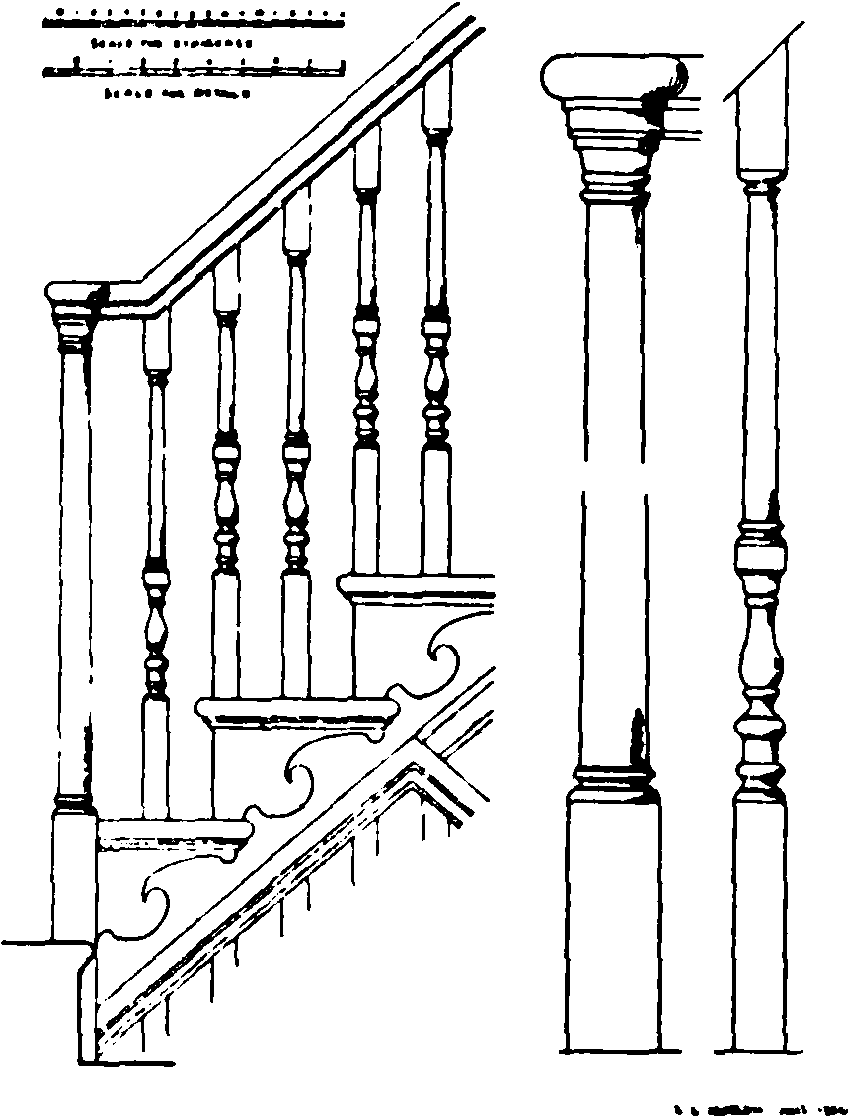 Nos. 127 and 129 are without doorcases but have semicircular-headed entrances with plain stucco surrounds. No. 127 has an original gate with pineapple cappings to the posts. The first floor of No. 129 has an iron balcony
The doorcases at Nos. 125 and 131 are similar except that at No. 131 the caps are fluted and the entrance is in an arched recess which also encloses the first floor window.
No. 133 has an entrance porch with flat hood carried on slender fluted Doric columns, while the porch at No. 135 has Tuscan columns and an open pediment with mutule cornice. No. 137, mostly destroyed during the war, repeated in reverse the elevation of No. 135, including the porch. No. 135 has a wrought-iron overthrow and gate piers with ball cappings.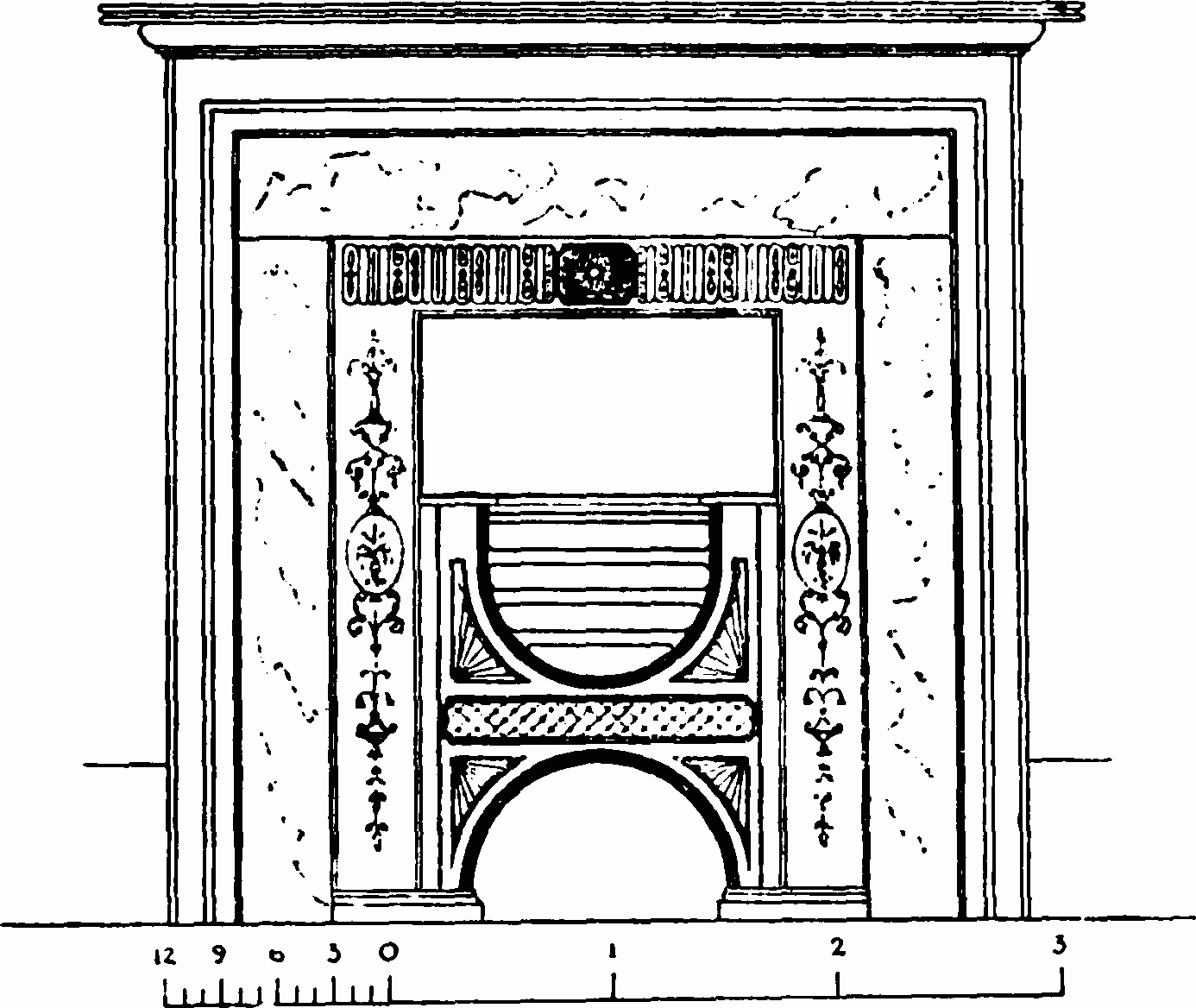 Nos. 139, 141 and 143 are generally similar to the remainder of the terrace but form a small group of their own. With block corbelling at the parapets and brick bands at first floor level, they have open pedimented wood doorcases with fluted pilasters and shaped brackets. Nos. 141 and 143 have iron balconies at the first floor windows, while No. 139, which has good interior detail (Plates 102 and 103), was of the same width as the other two houses until about a century ago, when it was extended to cover the site of the coachhouse of No. 137. The extension, which included the building of a ground storey bay window, repeats the window and parapet detail of the group.
These two rows of houses belong to St. Mary, Lambeth parish as part of the Walcot estate (see p. 126). No. 121 was built between 1774 and 1777 and was leased in 1777 to John Jones, potter. Nos. 123–133 were built in 1773–5 by William Head, carpenter, and Nos. 135–143 at about the same time by Edward Chandler. Nos. 155–165 can be traced back to 1788 in the rate books; they were in need of repair before 1816. Nos. 167 and 169 were erected by William Roffey about 1816 and leased to him for 61 years. (fn. 6)
No. 121 (formerly 61 and previously 60, Walcot Place East) was the residence of Daniel Lerpiniere (1745?–1785), engraver, who died there. Until 1803 it continued in the occupation of Mary Lerpiniere, his wife or daughter. (fn. 4)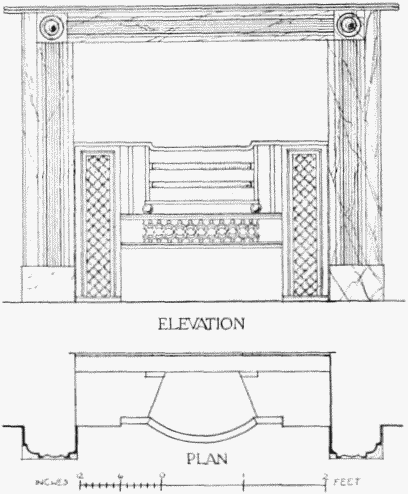 No. 127 (formerly 58, previously 59. Walcot Place East) was occupied in 1812–1847 by William Tidd(1760–1847), legal writer. He was called to the bar in 1813 after having practised as a special pleader for over 30 years. Tidd was chiefly known as the author of "Practice of the Court of King's Bench." for a long time the sole authority for common law practice. The work is mentioned in David Copperfield. Tidd died here on 14th February, 1847. (fn. 4) This house is now the residence of T. F. Garnish and it is also used as the office of the Lambeth Endowed Charities.
Nos. 129–135 are occupied by the Lady Margaret Hall Settlement.
Nos. 155–169 (odd) (formerly 15–22 (consec.), Walcot Place East)
Nos. 155–169 form part of a terrace and are of three storeys with basements. Nos. 167 and 169 have attics above the parapets.
Nos. 155–161 form a balanced group in stucco with a rusticated ground storey. They have cornice and blocking course to the parapets and bands run between the floors. The windows are recessed and mostly have architraves. There are flanking pilasters at the first and second floors of Nos. 157 and 159, while the two outer houses in the group have first floor balconies.
Nos. 163 and 165 are in brown brick with flat segmental window arches. Each house has a splayed bay window, that to the former being stuccoed and having a dentil cornice. Both houses have wood doorcases with shaped brackets to the hoods, the brackets at No. 163 being enriched above fluted pilasters.
Nos. 167 and 169, in yellow brick, have ground floor windows recessed in round-headed arches linked to each other and to the arched entrances by stone impost bands.
No. 165 (formerly 20, Walcot Place East) was occupied in 1788–89, and perhaps before, by John Broughton, pugilist. He was apprenticed to a Thames waterman as a boy, but gave up his boat and turned prize fighter. He became the protégé of the Duke of Cumberland until he lost his last fight in 1750. He amassed a considerable fortune and in his retirement he lived at Walcot Place East, where he died. He was buried in Lambeth Church. (fn. 4)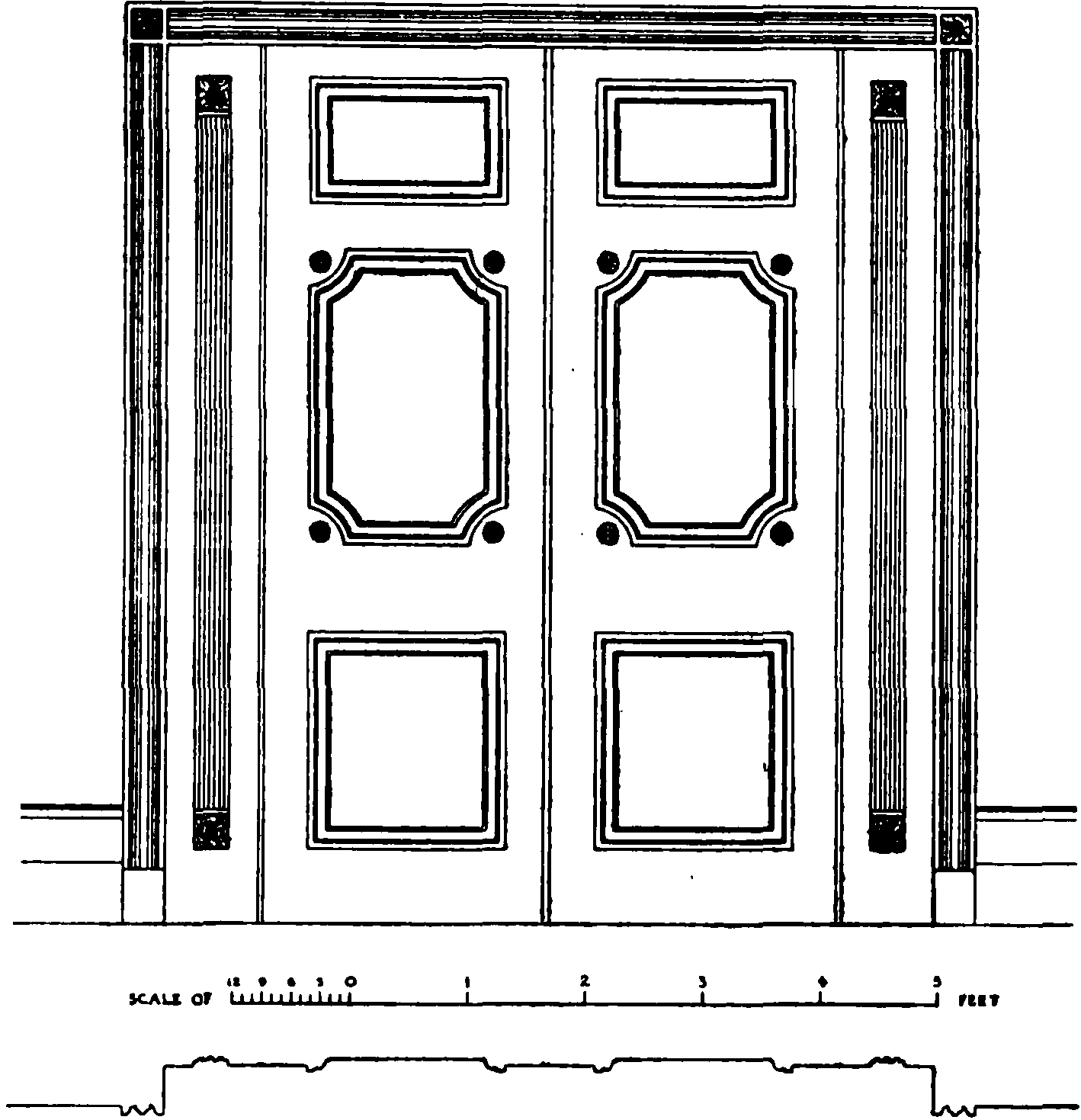 Nos. 177–193 (odd)
Nos. 177–187 form a terrace having three storeys and attics behind parapets. Each house has a basement and all are in yellow stock brick and of two windows in width. Nos. 177 and 185 have, in addition, one blank panel at each storey.
The entrances to Nos. 177 and 179 are linked by coarsely detailed stucco surrounds, while No. 181 has a plain, round-headed entrance with recessed stucco lining. Nos. 183 and 185 have identical door surrounds with architrave linings and consoles supporting flat door hoods.
No. 187 has a reeded door surround at the side entrance. Its wing of three storeys has rough arches to blind panels above the entrance.
Nos. 189 and 191 form a pair and are raised above the terrace comprising Nos. 177–187. They are set back further from the roadway. Their detail and materials are similar. Each has a plain, round-headed entrance. Extending across the fronts at first floor level is a verandah.
No. 193 is similar and was erected on the same building line as Nos. 177–187. Its entrance has a dentil cornice and flat hood with consoles at the sides. The frieze under the hood is fluted vertically and has, at the centre, a female figure in an oval panel.
Nos. 177–187, and No. 193 were erected before 1788; and Nos. 189–191 were erected in 1807. (fn. 3)
No. 185 (formerly No. 29 Walcot Place East) was occupied in 1831–1834 by John Baldwin Buckstone, actor and dramatist. He made his London debut at the Surrey Theatre, and became a member of the Coburg company. His own plays were highly successful and he was manager of the Haymarket Theatre for thirteen years. (fn. 4)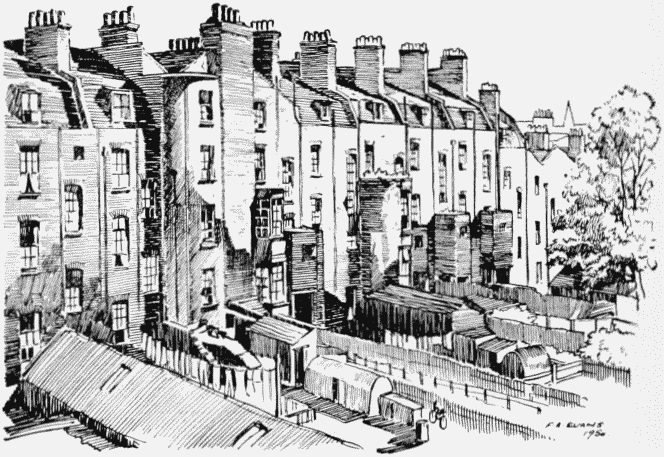 No. 189 (formerly No. 1 Walcot Terrace) was occupied in 1808–1840 by John Kershaw. (fn. 4) He had a lease from the Archbishop of Canterbury of a timber yard and wharf near Waterloo Bridge which he afterwards sold to James Goding for part of the site of the Lion Brewery (see p. 51).
The Church of St. Philip
This church was designed by Henry Edward Coe and consecrated in 1863. It is of Kentish ragstone and has a conspicuous tower and octagonal spire. Its cost was defrayed from a fund opened in 1849 as a thank-offering for the deliverance of the district from a cholera epidemic.
No. 203 (West House)
No. 203 is of three storeys, with a single-storey shop projection on one side. It is stuccoed and has a cornice at the parapet. The entrance has a wood door surround with dentil cornice and pediment, the latter supported on grooved consoles. Since the war the oriel window over the entrance has been replaced by flush sashes. There is a blind round-headed panel in the centre of the elevation at second floor level.
Nos. 233–291 (odd)
Nos.233–291 form a balanced terrace of three storeys with basements and attics. A number of houses have ground floor windows set in round-headed openings of the same size as those of the entrances. Extending above the parapets of the three houses slightly set forward at the centre of the terrace is a weakly-designed pediment.
Nos. 233–291 (formerly 2–31 (consec.), Chester Place) were erected about 1788–1792 (fn. 3) on part of the demesne land of Kennington Manor, called White Hart Field. (fn. 2) The field had been known previously as the "eight acres," and early in the 17th century was called the "Coney Warren."
No. 233 (formerly 2 Chester Place). In 1797 the tenant was Joseph Watson, teacher of the deaf and dumb. On the completion of the deaf and dumb asylum in Old Kent Road, he was appointed headmaster, an appointment which he held for the rest of his life. He wrote text books for the instruction of the deaf and dumb. (fn. 4)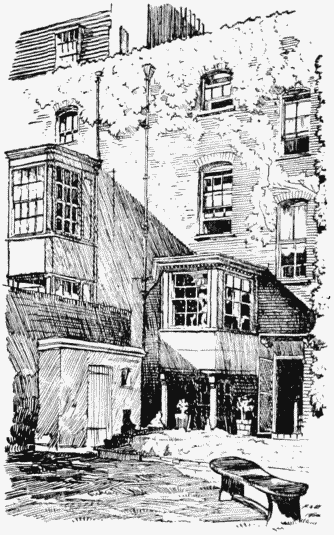 No. 235 (formerly 3 Chester Place) this was in 1846–47 the residence of the Rev. Jonathan Crowther, Wesleyan minister. He was appointed general superintendent of the Wesleyan missions in India in 1837, but returned in 1843 because of bad health. He spent most of his life in the north of England. (fn. 4) In 1855–56 the Rev. Frederick James Jobson, D.D., Wesleyan minister, lived here. He was articled to an architect, but secured a reputation as a preacher by his fervour, and became a minister. He served for nine years at the City Road Chapel and superintended the Methodist Magazine for twelve years. He was the author of several devotional works. (fn. 4)
No. 239 (formerly 5 Chester Place) was in 1791–99 the residence of Augustus Applegath, brother-in-law of Edward Cowper, the inventor, with whom he was in partnership as a printer. (fn. 4) The firm was taken over by William Clowes (see p. 16).
No. 253 (formerly 12 Chester Place) was occupied in 1803–09 by George Woodfall, printer. He was well-known as a typographer and was elected master of the Stationers' Company in 1833–34 and 1841. He edited and published Junius' Letters in 1812. (fn. 4)
No. 255 (formerly 13 Chester Place) was occupied in 1846–53 by Jonathan Duncan, the younger, currency reformer, son of a governor of Bombay. He published several works.
No. 265 (formerly 18 Chester Place) was the residence in 1795 of (Sir) Thomas Edlyne Tomlins, legal writer. He was called to the bar in 1783, and was for some years editor of the St. James's Chronicle. He held the post of parliamentary counsel to the chancellor of the exchequer for Ireland. He was knighted in 1814. He published several legal works, including Statutes at Large, 41 to 49, George III. (fn. 4)
West Side
Nos. 104–128 (even)
Nos. 104–128 form a terrace of three storeys and basements. With the exception of Nos. 126 and 128 each house has dormers in a mansard roof.
Nos. 104–112 form a group and are of brick with rusticated stucco ground floors. The door surrounds have wreathed friezes and cornices above the architraves.
Nos. 114–116 both have wood doorcases with Tuscan columns, triglyphs and open mutule pediments.
No. 118 is stuccoed with blank panels above the wood doorcase, which has an architrave beneath the open modillion pediment with consoles. It has a bracketed cornice below the parapet and to its bay window.
No. 120 is in stucco and has a splayed bay of three windows in wood to the first and second floors with balustrading above in the same material. There is an architrave round the wood doorcase which has a pulvinated frieze and consoles under the cornice.
No. 122, also stuccoed, has a parapet cornice with blocking course. At the first floor is a splayed bay with flush-framed windows served by a semielliptical iron balcony. The wood doorcase has architraves and a flat hood on shaped brackets.
No. 124, built in brown brick, also has a splayed bay and a doorcase with a flat hood, but the brackets are foliated.
No. 126 has no bay. Its doorcase is delicately detailed with a pediment on light brackets above the thin architraves.
The floor levels of No. 128 are raised slightly above those of No. 126. The house has no external features of architectural interest.
In 1768 the trustees of the Walcot estate for St. Mary, Lambeth, granted a triangular piece of land on the west side of the New Road to James Morris. He erected five houses (now Nos. 104–112) but, No. 112 having been built partly on St. Olave's property, in 1815 the boundary between the two estates was altered, so that No. 112 was entirely the property of the Lambeth trustees. (fn. 6)
No. 108 (formerly 3 Walcot Place West) was occupied in 1849–50 by Samuel Prout, water-colour painter. He contributed to Britton's Beauties of England and Wales. (fn. 4)
Nos. 114–128, formerly 6–13, Walcot Place West, belong to St. Olave and St. John's parish as part of the Walcot Estate. The land was granted to Robert Hardcastle in 1755 on a building lease which expired in 1816. Nos. 114–126 are mid to late 18th century buildings and were probably built by Hardcastle. No. 128 is described by a rental in 1829 as a "new built house" and was granted in 1816 (the probable date of its erection) to Wm. Fisher for 61 years. (fn. 7)
Nos. 150–158 (even) (formerly 6–2 (consec.) Davidge Terrace)
Nos. 150–158 form a regular terrace of early Victorian houses of three storeys, with ground storeys raised above basements and approached by short flights of steps. Each house has a rusticated ground floor and upper floors of yellow stock brick. There are segmental heads to the ground floor windows and doorways, the latter having fluted Doric columns at each side. At first floor level there is a stucco band and windows with small cast-iron balconies. The parapet has a cornice, with blocking course raised at the centre and incised DAVIDGE TERRACE.
These houses were built in 1840 by Davidge. (fn. 3) No. 154 (formerly No. 4 Davidge Terrace) was in 1849–50 occupied by John Woodward, builder. He erected houses in Walcot Square (see p. 127).
No. 160 (Tresco House)
Tresco House has the same number of storeys but is raised slightly higher than Davidge Terrace. Its general detail is similar, including the cornice to the parapet and the rustication of the ground storey. The entrance has a porch with entablature and blocking course. The entablature has an egg and dart moulding, and is carried on fluted columns with acanthusleafed caps. The window over the porch has an architrave surround with consoles supporting a pediment. The ground and first floor windows have cast-iron guards with honeysuckle ornament.
In Tresco House (formerly 1 Davidge Terrace), lived George Bothwell Davidge, lessee of the Surrey Theatre, (fn. 4) from 1840 until his death in 1842.
Nos. 172–202 (even) (formerly 6–21 East Place)
Nos. 172–202 form part of a continuous terrace of houses of which Nos. 180–200 make a unified group. With the exception of No. 172, which has been much altered, the terrace is in yellow stock brick. Each house is of three storeys with a basement, and most have dormers behind the parapets. Over Nos. 190 and 192 the parapet is raised to make a centre feature in pediment form; it has a central lunette at the level of the adjoining dormers. The terrace has no distinctive external features of architectural interest.
East Place was erected in 1786 (fn. 5) at the same time as East Street (now Lollard Street) on land belonging to Lambeth Manor.
No. 172 (formerly 6 East Place) was occupied in 1802–1813 by Harriett Sealy (see p. 117).
No. 180 (formerly 10 East Place) was occupied in 1829–31 by John Tidd Pratt, registrar of friendly societies, son of John Pratt, surgeon, of Kennington. (fn. 4)
Nos. 1–9 (consec.) Pownall Terrace
Nos. 1–9 are built in yellow stock brick and are grouped on a line set at an angle to the roadway. They are of basement and three storeys, the basements extending forward to form a raised way. The lower windows and doors are set back slightly in semicircular recesses linked by stone impost bands. Above this level the fronts have been rebuilt in recent times, probably in replica of the original facades, which would appear to have dated from the early 19th century. The first floor cills are linked by a stone band and there is a simple cornice to the parapet.
These houses can be traced back in the rate books to 1790, but it is improbable that much 18th century work remains. The terrace perhaps takes its name from James Pownall who occupied No. 3 in 1823–50, or from Benjamin Pownall who was at No. 9 in 1796–1800.
No. 9 was in 1829 in the occupation of John Coney, draughtsman and engraver. He exhibited a "Perspective View of Lambeth Palace" at the Academy in 1805. For fourteen years he was employed to draw and engrave views for a new edition of Dugdale's Monasticon. He was also employed by the architects S. P. Cockerell and Sir John Soane. He died at Leicester Place, Camberwell. He was the author of Original Drawings of London Churches, 1820. (fn. 4)
The Church of St. Anselm
The ground on the west side of Kennington Road between what is now Black Prince Road and Kennington Lane was demesne land of the Manor of Kennington, known as Pound Close, Manor Field and Long Field. In 1785, Pound Close, where the pound of the Manor of Kennington had stood in the 17th century, was occupied by the Queen's Head Public House and its outbuildings, skittle grounds and gardens, while in Manor Field, the site of the mediaeval palace of Kennington, were a "Substantial Brick Manor House, a large old Barn, stables, extensive Cowhouses," etc., all of which were on lease to William Clayton. (fn. 2)
Sancroft Street (known until 1882 as Park Street) was formed across this ground about 1800. (fn. 1) The first church of St. Anselm, a mission hall with church above, was built just south of Sancroft Street in 1887. In 1912 plans were made for a new church by S. D. Adshead and S. C. Ramsey. The foundation stone was laid by the Prince of Wales in 1914, and the walls were carried up to about six to ten feet when the outbreak of war stopped work. (fn. 9) The church was not completed until 1933. It was perhaps fortunate that owing to lack of funds the original design, which had a Latin cross plan crowned by an elaborate dome, could not be carried out.
Architectural Description
St. Anselm's is a church of simple character built in London stock brick with detail derived from Early Christian basilican churches. The main roof, of flat pitch, is covered with Roman red tiles. On the road frontage under the gable, which is decorated by a moulded cornice, there is a round window with an architrave surround. The main entrance beneath this window is in stone and is flanked by columns with richly carved capitals. Over the doorway and enclosed by a bold enriched surround is a semicircular tympanum which has a carved panel representing St. Anselm seated between a lion and a lamb. An uncommon feature of St. Anselm's is the stone plinth-seat round its base. At its north-west corner above the clerestory is a small bellcote.
Internally the nave, aisles and small organ gallery are severe in treatment with plain plastered walls and a wood open-trussed roof above the clerestory windows. The usual orientation being reversed, the ciborium is at the west end of the church. The carving to the entrance and the capitals of the nave arcades was executed by A. H. Gerrard. The sculptor for the font was Derrick Frith.
The vicarage adjoining (erected in 1913–14) was designed by the same architects and is built in similar materials.