Pages 75-76
Survey of London: Volume 23, Lambeth: South Bank and Vauxhall. Originally published by London County Council, London, 1951.
This free content was digitised by double rekeying and sponsored by English Heritage. All rights reserved.
CHAPTER 19 - CARLISLE HOUSE AND CARLISLE LANE
In 1197, when the Archbishop of Canterbury obtained Lambeth Manor from the bishop and monks of Rochester, the bishop reserved a piece of ground for his own residence which during the Middle Ages was known as La Place. (fn. 15) It was in this house that the horrid attempt was made in 1531 to kill Bishop Fisher by throwing poison into the "mess of gruel" which was being prepared for his dinner. The perpetrator was subsequently boiled alive in Smithfield.
Nicolas Heath, Bishop of Rochester, was in residence there, July, 1539, (fn. 23) but a few months later meekly agreed to remove to the house of Lord John Russell in Chiswick to oblige the King in his expressed desire to have his nobles and councillors near his court, rather than dignitaries of the church. The exchange was a three-cornered one, Lord John Russell taking the Bishop of Carlisle's house near Temple Bar and the Bishop of Carlisle taking La Place in Lambeth. (fn. 175)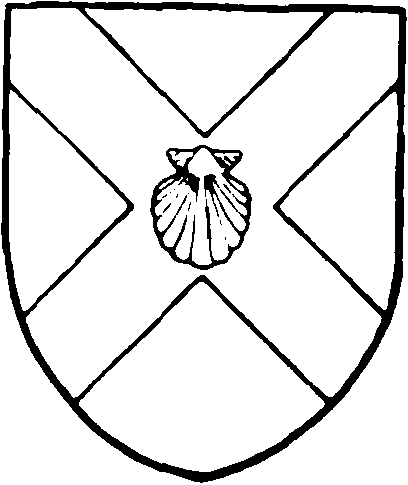 Carlisle House was sold in 1647, but reverted to the see in 1660. (fn. 107) It does not appear to have been used as a bishop's residence after the Restoration, and about 1690 part of it was in use as a pottery. In 1720 it had "two very good white kilns," making white stoneware, and two stone kilns. (fn. 176) It was closed about 1730 and subsequently became a tavern. (fn. 107) In 1763 it was leased to John Baptiste Le Maire Froment of Islington, a dancing master. (fn. 177) In 1786 it was occupied as a private house, but was opened soon after as an academy for young gentlemen. R. Bennet, who was master in 1826, published several books for children. (fn. 6)
In 1827 the Bishop of Carlisle obtained an Act to enable him to grant building leases of his Lambeth property. (fn. 178) The house, then "very ancient and much out of repair," was pulled down, and the grounds, which lay between Hercules Road and Carlisle Lane, were cut up into streets and built up by Robert Armstrong of Hercules Buildings, and John Woodward of Crozier Street, Stangate, builders. (fn. 179)
Field's soap factory, on the west side of Carlisle Lane, was on copyhold land of Lambeth Manor.
The Church of Holy Trinity, Carlisle Lane
The church of Holy Trinity, consecrated on 27th June, 1839, was erected in Carlisle Street (now Carlisle Lane) on part of the kitchen garden of Lambeth Palace, the vicarage and schools being built on a further part of the garden at a later date. (fn. 180) The church was designed by Edward Blore, who had recently completed extensive alterations at the palace.
The marble font, which was the one given by John Hart to St. Mary's Church in 1615, (fn. 6) was presented to Holy Trinity in 1851 when St. Mary's was rebuilt. It originally had four lead hearts fixed in it in allusion to the name of the donor, but these have been removed and only the recesses remain. The stone font, now serving as a piscina in the altar recess, was probably used in Holy Trinity for baptisms from 1846 to 1851.
In 1915 Sir Charles A. Nicholson, Bart, carried out a restoration of Holy Trinity. He altered the interior by removing the galleries and introduced,inter alia, a high rood screen and the cast of the statue of the Madonna by Michelangelo from the Church of Notre Dame, Bruges. It was at this time that the large red cross, which is so conspicuous a feature of the exterior, especially from the railway, was placed on the east wall. (fn. 181)
The church, vicarage and schools were all seriously damaged by bombing during the 1939–45 war. They are in use again, but the church is still in bad condition and is scheduled for demolition.
Architectural Description.
Holy Trinity is an unpretentious church showing Romanesque influence in design. It is built in Suffolk grey brick and has stone dressings. There is a small tower at the south-east corner, the upper or bell stage of which is shouldered back slightly (Plate 110b). The side elevations are plain with recessed round-headed windows in each bay. The eaves have stone corbelling and the bays are separated by flat piers. The nave extends westwards slightly beyond the north and south aisles.
List of Vicars. John Pratt; 1840, Charles E. Wylde; 1845, John L. Spencer; 1847, James Gillman; 1859, William E. Green; 1873, George S. Drew; 1881, William J.H.Large; 1885, Edward W. Warren; 1887, Gilbert Weigall; 1904, Archibald O. Hayes; 1919, Wilfrid S. Thomas; 1923, Basil W. B. Matthews; 1939, Arthur Paul J. Gedge.
No. 20 Carlisle Lane
This house was built for the gardener of Lambeth Palace (fn. 180) after the new kitchen garden by Carlisle Lane was laid out in 1784. It is a small stucco-fronted house of simple character. The entrance has a patterned fanlight and fluted quadrant door linings (Plate 109b).
Nos. 35–41 Carlisle Lane
These houses were erected circa 1827 on part of the grounds of Carlisle House. They form a short terrace of neat appearance built in yellow stock brick. The doorways have stucco surrounds and flat hoods; that to No. 41 is on the return to Virgil Street and at pavement level. The facaded are finished with a stone-coped parapet resting on brick dentils (Plate 98a).
The terrace, which was formerly seven houses long, was truncated late last century when the railway was widened.