Pages 62-64
Survey of London: Volume 3, St Giles-in-The-Fields, Pt I: Lincoln's Inn Fields. Originally published by London County Council, London, 1912.
This free content was digitised by double rekeying and sponsored by English Heritage. All rights reserved.
IX.—No. 45 LINCOLN'S INN FIELDS.
Ground landlord.
Trustees of the late Mr. F. B. Wilner.
General description and date of structure.
By indenture of 15th August, 1638, (fn. 1) William Newton sold to Richard Banckes "of London, freemason, … all that peice or parcell of ground being part of the said feild or close … called Pursefeild, as the same is now lymitted, bounded and staked out and designed for the said Richard Banckes for the scite whereon a capitall messuage is intended shortly to be erected." The ground is defined as being 34 feet wide, situated between a parcel of ground "letten" to Thos. Goode and Thos. Dalwyn on the east, and another parcel "letten" to Geo. Plukenett on the west. We may therefore assume that the original house on the site of No. 45 was erected in 1639.
The present house may have been built about the middle of the 18th century. Its design favours this suggestion, as also does the date, 1752, on a lead cistern in the yard. Moreover the fact that, according to the ratebooks, the assessment rose in the latter year from £66 to £120 is almost conclusive as to a rebuilding.
Plate 49 shows the exterior of the house, which is chiefly of brickwork. There is a stone cornice at third floor level. The central first floor window is somewhat accentuated by having an arch and pilasters which slightly project beyond the main front. The ground storey is rusticated.
The interior of the house contains a considerable amount of architectural embellishment. Plate 53 shows the ground floor front room with enriched wall panels and over doors.
The back room on the same floor (Plate 54) has carving of a similar character to the front room. At one end of room is an alcove with Ionic columns and pilasters which support an ornamental entablature, the cornice of which continues round the room. The marble chimneypiece appears to be contemporary with the house.
There are two other carved marble mantelpieces of interest in the front rooms of the first and second floors. The staircase has good ornamental wrought iron balusters.
The cast lead cistern in the yard, already referred to (Plate 55) has the legend 1752 AA, (fn. 2) and is ornamented with badges, crests, interlacing mouldings, flowers and sea devices in the form of mermaids, dolphins and scallop-shells.
Condition of repair.
The premises are in good repair.
Historical notes.
According to the rate-books the occupiers of No. 45 were as follows:—
1654–62.
Lady Rachel Newport.
1663–77.
Sir Charles Walgrave.
1678.
Lady Erwynn.
1680.
Mr. Banckes. (fn. 3)
1681–89.
Sir Edward Bromfeild.
1690–1701.
Simon Harcourt.
1705–1749.
Francis Annesley.
1750.
Arthur Annesley.
1750–51.
Lady Fowler.
1752–86.
Arthur Annesley.
1788–
Rev. Francis Annesley.
(fn. c1)
Simon Harcourt, 1st Viscount Harcourt ("Trimming" Harcourt, Swift called him), the only son of Sir Philip Harcourt of Stanton Harcourt, Oxfordshire, was called to the Bar in November, 1683, and soon acquired a large practice. In 1690 he entered Parliament, where he speedily obtained distinction. Soon afterwards he was appointed recorder of Abingdon, and from 1690 to 1705 represented that borough in Parliament. In 1701 he was selected by the House of Commons to impeach Lord Somers at the Bar of the House of Lords for his share in the partition treaty of 1698. In this year his first residence in Lincoln's Inn Fields, viz., at No. 45, which he had occupied from 1690, apparently came to an end. In 1710 he appeared in defence of Sacheverell before the House of Lords. As a Tory, he was usually opposed to Cowper, and when the latter resigned in 1710 he became lord keeper, and entered into occupation of the chancellor's official residence at Nos. 51–52, Lincoln's Inn Fields. A twelve-month elapsed before he was raised to the peerage, as Baron Harcourt of Stanton Harcourt in the County of Oxford, and his appointment as lord chancellor did not take place until April, 1713. On the arrival of George I. in London in September, 1714, he was dismissed from office. In 1721 he was created a viscount, and on several occasions during the king's absences he was on the Council of Regency. Harcourt had the reputation of being a skilled and powerful speaker. He died in his house in Cavendish Square in July, 1727, as the result of a paralytic stroke.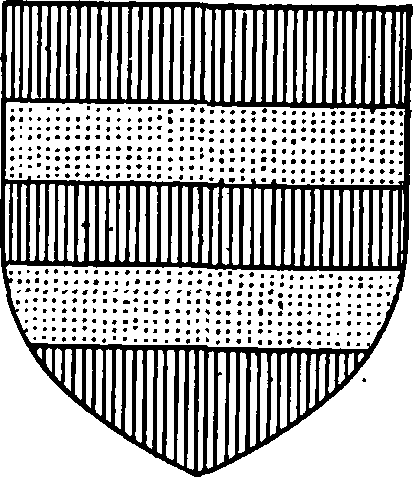 Francis Annesley, of Thorganby, Yorkshire, grandson of Arthur, 2nd Viscount Valentia and 1st Earl of Anglesey, was appointed in the reign of William III. a trustee for the sale of estates in Ireland, and was a member of both English and Irish parliaments. (fn. 4) He died on 7th April, 1750, at his residence in Lincoln's Inn Fields, (fn. 5) aged 86. (fn. 6) Lady Fowler, who appears as resident at No. 45 during the years 1750 and 1751, was his widow, he having married, for his third wife, in 1737, Sarah, widow of Sir Richard Fowler, Bt. (fn. 7) Arthur Annesley, who succeeded him, seems to have been his grandson. He died in the house at Lincoln's Inn Fields on 10th January, 1786.
In the Council's collection are:—
* Front room, ground floor (photograph).
* Back room, ground floor (photograph).
* Ornamental cast lead cistern (photograph).