Pages 69-73
Survey of London: Volume 3, St Giles-in-The-Fields, Pt I: Lincoln's Inn Fields. Originally published by London County Council, London, 1912.
This free content was digitised by double rekeying and sponsored by English Heritage. All rights reserved.
XI.—No. 51 LINCOLN'S INN FIELDS.
General description and date of structure.
On 26th July, 1638 (fn. 1), William Newton sold to David Murray a plot of ground 123 feet in width, bounded on the north by "a way or passage there leading out of Pursfeild into Princes Street," and designed "for the several scites whereon three messuages are intended shortly to be erected." The expressed intention was duly carried out, for in the early part of 1641 (fn. 2) we are told that Murray "hath at his great cost and charges erected and built three several capital messuages," and that the northernmost was actually in the tenure of the Earl of Bath.
The ground covered by the three houses in question was, from the measurements, obviously that on which Nos. 51 to 54 used to stand, and as the rate-books show that the division of Nos. 53–4 into two houses took place at a comparatively recent date, it is clear that the three original houses were Nos. 51, 52 and 53–4, and that they were erected in 1639 or 1640.
They formed part of a series of houses which extended from No. 2, Portsmouth Street, to No. 56, Lincoln's Inn Fields, inclusive. Of these, No. 55 alone remains, but records have been preserved of those demolished. Sardinia Street has been formed partly on the site of No. 51.
The appearance of this row of houses when erected can best be seen in the Wilton House picture (Plate 6), but, owing to alterations, no single house had retained all its original features when the property was acquired by the Council.
They were constructed chiefly of brick. The ground storey formed a simple base for an Ionic Order of pilasters extending the height of the first and second stories. The capitals were of stone with carved swags. The bases were also of stone and stood on brick plinths.
The pilasters had an entasis, and at a third of their height they carried decorative bands and were enriched with Tudor roses and fleurs-de-lis, supported on either side by a decorative eye and staple.
The pilasters formed bays in which the windows were placed, and over the straight arches of the first floor windows was introduced a projecting band (preserved at No. 2, Portsmouth Street until the demolition of that house, and seen in the Wilton House picture), which was probably introduced to counteract the perpendicular effect of the narrow bays. Balconies at the first floor level are shown in the Wilton House picture and in Bower's design for the silver medallion (Plate 7), but none of these were in existence at the time of demolition. The cornice ran in an unbroken line, and was of wood enriched with modillions, somewhat similar to that still to be seen at Nos. 55 and 56, Great Queen Street. Surmounting the cornice was a high pitched tile roof, which contained hipped dormers of two sizes alternating.
No. 51 was demolished in 1904. Considerable alterations had been carried out, both externally and internally, by Sir John Soane, about 1794. Moreover, from 1705 until 1732, Nos. 51 and 52 were utilised as the official residence of the keeper of the Great Seal, and certain small alterations were, no doubt, effected in both the houses at that time.
Plate 61 shows on the left portion of the illustration the front of this house, which was designed in harmony with those adjoining. It was constructed of brick, and had been faced with stucco and painted. Originally the front was enriched with six Ionic pilasters, four of which were subsequently removed, probably about 1794, when the addition of a large projecting semi-circular bay window at the first floor level, and the alterations to the cornice and the top floor, were executed. The iron railings which fronted the court yard (Plate 62) were designed by Sir John Soane at the same time.
The plans of the house as it existed before Soane's alterations are preserved in the Soane Museum, one being reproduced on Plate 63, and in the same collection is a drawing showing some of his proposed alterations (Plate 63). It will be noticed that the plan possesses some features which are typical of the period, such as the two projecting rooms at the rear, which may have been used as "powder" rooms. Soane removed the two staircases and substituted a more imposing semi-circular-ended staircase, thereby improving one of the back bedrooms, but he converted the other into a dressing room.
Interesting features in the house were: (1) a ceiling of umbrella pattern, with circular glazed opening, in the back room on the ground floor (Plate 64), designed by Soane, and sketched on other plans in his collection. (2) A deal mantelpiece with enriched mouldings, and plaster panelling in the ground floor front room (Plate 65); the former has been re-erected in the room of the chairman of the London County Council at the County Hall. (3) A marble chimneypiece (Plate 64) in the style of Soane. This has also been preserved, and, together with three other chimney pieces originally in the house, is now in the London Museum.
Historical notes.
The following is a list of the occupants of No. 51, according to the evidence of the rate-books:—
Before 1700 until after 1703.
John de la Fontaine.
Before 1708 until 1732.
The lord chancellors.
1737–44.
Sir Edw. Hulse.
1745–9.
Dr. Jurin.
1750–1.
Mrs. Jas. Jurin.
1753–5.
Bourchier Cleeve.
1756–69.
Eliot Harvey.
1770–93.
Danl. Macnamara.
1794–
John Pearse.
It is possible, by reference to other documents, to do something towards filling the gap between the erection of the house in 1639–40 and the year 1700. The Jury Presentment List for 1683 shows that John de la Fontaine was even then resident at the house. From the Hearth Tax Roll for 1675, however, it appears that he was then residing in a house in Portsmouth Street, and that the occupier of No. 51 at the time was the Earl of Bristol. (fn. 3) A deed of 1686 (fn. 4) states that the house was then "in the tenure or occupation of John Dlafontaine Esq. or his assignes" and had previously been in that of "Dame Elizabeth Whitmore, Widdow." (fn. 5) A deed of 1659 (fn. 6) mentions that the latter was then in occupation of the house, and the Hearth Tax Roll for 1667 shows that she was still in residence in that year.
The lord chancellors who resided at this house and No. 52 were Earl Cowper, Viscount Harcourt, the Earl of Macclesfield, and Lord King.
William Cowper, first Earl Cowper, was the great-grandson of Sir William Cowper, Bt., (fn. 7) whom we have found taking an active part in the development of Lincoln's Inn Fields for building. He was called to the Bar in May, 1688, and in a few years not only was he the decided leader of his circuit, but he had obtained an extensive practice in Westminster Hall. (fn. 8) He showed his political principles by collecting a company of about thirty volunteers to meet the Prince of Orange on his landing. (fn. 9) In 1695 he entered Parliament, where he soon acquired a reputation as a consummate debater. In October, 1705, he succeeded Sir Nathan Wright as lord keeper. He was then in his 41st year, and is said to have been the youngest lord keeper that had ever been appointed. (fn. 10) A year later he was raised to the peerage as Baron Cowper, of Wingham, in Kent. From 1692 to 1705 Powis House had been used as the official residence of the keepers of the Great Seal. (fn. 11) In the latter year, however, it was purchased by the Duke of Newcastle, and fresh quarters had to be found. For this purpose Nos. 51 and 52 were rented, and there accordingly Cowper was accommodated. (fn. 12) He took a very prominent part in the negotiations for the Union of England and Scotland in 1706, and, on the consummation of the Union in May, 1707, became the first lord chancellor of Great Britain. He resigned office in September, 1710, owing to the defeat of the government following the Sacheverell trial, over which he had presided. On the death of Queen Anne in 1714 he was appointed one of the lords justices in whom the supreme power was vested during the interregnum. On 21st September he was re-appointed lord chancellor, and shortly afterwards was again settled at Nos. 51–52, Lincoln's Inn Fields. (fn. 13) In 1718 he was created Viscount Fordwicke and Earl Cowper, and in the same year resigned office for the second time. He died on 10th October, 1723.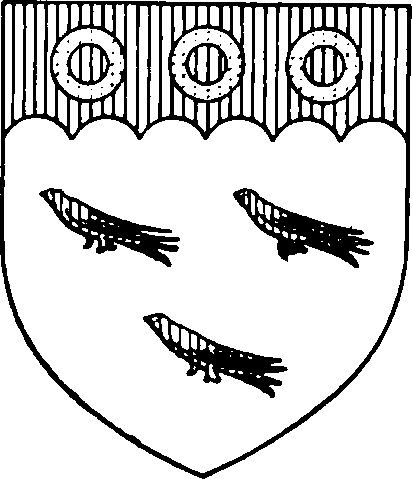 In the interval between Cowper's two chancellorships the seals were in charge of Simon Harcourt, particulars of whom are given under No. 45, Lincoln's Inn Fields.
Thomas Parker, first Earl of Macclesfield, was the son of an attorney at Leeke. He was placed in his father's office, and in due course was admitted as an attorney. (fn. 14) Becoming dissatisfied, however, he relinquished his growing practice, and in 1691 was called to the Bar. His progress was rapid, and he soon became known as the "silver-tongued counsel." (fn. 15) In March, 1710, he was appointed lord chief justice, and on Cowper's resignation in that year was offered the position of lord chancellor, but declined, being "the first lawyer represented to have refused an absolute offer of the seals from a conscientious difference of political opinion." (fn. 16) With Cowper, he was one of the lords justices until the arrival of George I. in England. He speedily became a great favourite with the new king, who in 1716 created him Lord Parker, Baron of Macclesfield. (fn. 17) After Cowper's second resignation in 1718, he was made lord chancellor, and in 1721 was created Earl of Macclesfield. As the result of an enquiry made into the alleged embezzlement of chancery funds, he resigned the seals in January, 1725, but was subsequently impeached, found guilty, and fined £30,000. He died in April, 1732, at his son's residence in Soho Square.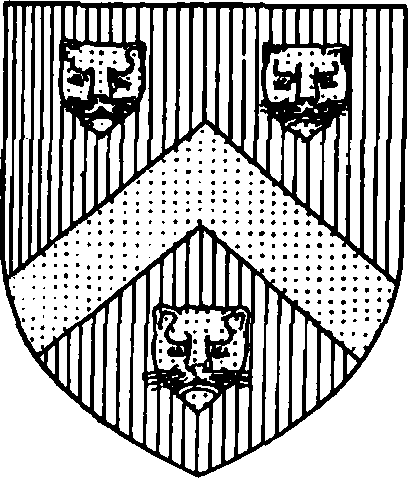 Peter King, first Baron King, of Ockham, in Surrey, was the son of a grocer and salter, of Exeter, and was bred to his father's business. He had, however, a taste for church history, and a treatise by him on the Constitution of the Primitive Church coming into the hands of Locke, his mother's cousin, (fn. 18) the philosopher persuaded his father to send him to Leyden University. On his return to England he entered the legal profession, and met with great success. In 1708 he was made recorder of the City of London, and in 1714 chief justice of the common pleas, in both of which offices he gained an excellent reputation. When the great seal had been in commission for nearly five months after the resignation of the Earl of Macclesfield, he was appointed lord chancellor and raised to the peerage. In November, 1733, his state of health forced him to resign. Not being able to attend at St. James's to surrender the great seal with his own hand, the king sent the secretary of state to his house to receive it. (fn. 19) He died in the following year.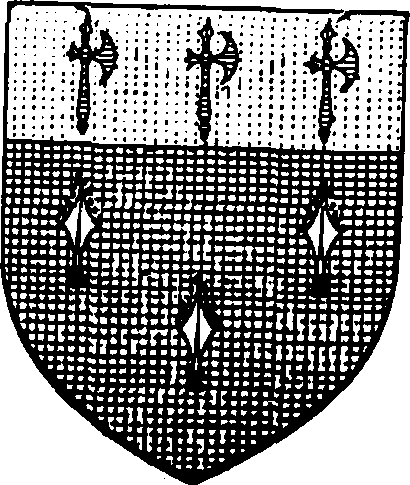 In addition to the above-mentioned, the following residents in No. 51 seem to call for special notice.
Sir Edward Hulse was one of the leading London physicians in the beginning of the 18th century. He was first physician to George II. and received a baronetcy in February, 1739. Although he retired to Dartford Heath some years before his death in 1759, he was apparently still in practice when he left Lincoln's Inn Fields in 1744. He afterwards grew childish and became impressed with the idea that he would die in want. His family were, therefore, in the habit of putting some guineas daily into his pocket, and making him believe that he had taken them as fees. (fn. 20)
His successor at No. 51, Lincoln's Inn Fields, was James Jurin, also a physician, and one of the most learned men of his day. Not only did he enjoy a very large medical practice, but he was foremost in promoting all branches of natural philosophy. He made many experiments and published many papers on physical phenomena, and from 1721 to 1727 acted as secretary to the Royal Society. The rate-books, confirmed by the Lists of Fellows, Candidates, etc., of the Royal College of Physicians, show that it was in 1745 that he took up his residence at the house. He had, however, lived in the Fields before, the List of Fellows, etc., for 1724 showing him at "Lincoln's Inn Fields." The fact that the rate-books for that year are very incomplete makes it impossible to identify the house he occupied on that occasion. On 19th January, 1750, he was elected president of the College of Physicians, and a few weeks later, 29th March, 1750, died in his house in Lincoln's Inn Fields, (fn. 21) in the 66th year of his age.
Bourchier Cleeve, who followed Jurin's widow at No. 51, was a prosperous pewterer, and is chiefly known as the writer of A Scheme for Preventing a Further Increase of the National Debt, and for Reducing the Same. As this is dated 1756, it is quite possible that it was, at any rate partly, composed during his residence in Lincoln's Inn Fields.
In the Council's collection are—
* Exterior of Nos. 51 and 52 (photograph).
* Iron railings to forecourt (measured drawing).
* Plan of first floor before alterations in 1794 (copy of measured drawing).
* Plan of first floor showing proposed alterations in 1794 (copy of drawing).
* Ceiling of umbrella pattern, back room on ground floor (photograph).
Ceiling of umbrella pattern, back room on ground floor, another view (photograph).
* Mantelpiece and details of mouldings, front room on ground floor (measured drawing).
Chimneypiece and panelling, front room on ground floor (photograph).
* Marble chimneypiece (photograph).
Marble chimneypiece, back room on ground floor (photograph).
Door, cornice, chimneypiece, etc., front room on first floor (photograph).
Wood chimneypiece, back room on first floor (photograph).