Pages 85-89
Survey of London: Volume 3, St Giles-in-The-Fields, Pt I: Lincoln's Inn Fields. Originally published by London County Council, London, 1912.
This free content was digitised by double rekeying and sponsored by English Heritage. All rights reserved.
XV. and XVI.—NOS. 55 AND 56 LINCOLN'S INN FIELDS.
Ground landlord.
The London County Council.
General description and date of structure.
On 1st April, 1641, a deed (fn. 1) was entered into between William Newton and John Gorst, citizen and merchant tailor of London, whereby for £100 Gorst bought a piece of ground 47 feet wide "designed and sett out for two dwelling houses to be built thereupon." Included in the transaction was an additional piece of ground 15 feet wide, "and in depth backward as shalbe convenient," intended for the formation of a "way to leade to Princes Streete," which ground was "designed, sett out and intended for a gate and gateway for passage to be there made, with buildinges over the same gate." Liberty was granted to build the two messuages "besides other roomes … over the said gate and way aforementioned observing uniformity in the front." According to the provisions of this deed and that mentioned in connection with No. 54, it will be noticed that a space of 20 feet over the archway was to belong to the latter house and 15 feet to No. 55, and, as a matter of fact, the recent boundary between the two was rather to the northward of the centre of the arch.
The date of erection of the original No. 55, therefore, lay between 1641 and 1648, the date mentioned on the arch.
The exterior of the house (see Plate 67) follows the lines of No. 54. Most of the ground storey and bases to the pilasters, and probably a considerable amount of the walling, are original. It is doubtful whether the upper portion dates back to the 17th century. More probably it is subsequent to the partial destruction of the building by the fire which destroyed the Sardinian Chapel in 1759. (fn. 2) The omission of the decorative bands would appear to confirm this.
Speaking generally, the interior of the premises is uninteresting, the only objects of note being a carved chimneypiece in the second floor back room, and an ornamental cast lead cistern (Plate 71), dated 1673. The face of the cistern is divided into 27 panels, several of which contain ornamental devices, and on a shield in the centre panel, surrounded by scroll work, are the letters "A H C." (fn. 3)
In the case of No. 56, no part of the original building is in existence. The only external feature of interest is an 18th-century door case, constructed in wood (illustrated in Plate 72). The designer has effectively used Roman Ionic columns with entablatures, to support a bold pediment, below which has been placed a semi-circular fanlight to give light to the passage. The interior is uninteresting.
Condition of repair.
The state of repair of both the houses is good.
Historical notes.
According to the rate books, the occupants of the two houses up to 1810 were as follows:—
No. 55.
In 1700. (fn. 4)
The Hon. Mary, Lady Dowager of Abergavenny.
In 1703 and 1708.
Richard Snow.
In 1715 and to 1739.
W. Guidot.
1740.
Julius Beckford.
1742–1744.
Jas. Waller.
1745–1767. (fn. 5)
Sir Thos. Denison.
1768–1779.
Sir William Blackstone.
1780–1782.
— Poulter.
1783–1794.
Mrs. Adair.
1795–1807.
J. R. Baker.
1808–
Robinson John.
No. 56.
In 1700 and 1703
Sir Thos. Millington.
In 1708 and 1723
John Richardson.
Before 1730 to 1731.
Geo. Baker.
1732–1739.
Dr. Thos. Rundle.
1740–1755.
"W. Murray."
1756–1758.
"Chas. Pratt."
1759–1761.
John Rayner.
1762–1769.
Thos. Kinnaston.
1770–1784.
Sir Walter Rawlinson.
1785–1788.
S. Ewer.
1789–1793.
— Heyman.
1794–1802.
Mrs. Lee.
1803–
Jas. White.
The list of occupants at the beginning may be completed thus from other sources—
No. 55.
(fn. 6) From date of erection to some time before 1st July, 1667.
Launcelott Lake. (fn. 7)
Heneage Fetherston.
Humphrey Weld.
(fn. 6) From some time before 1st July, 1667, to at least 1675.
Henry, Lord Arundell of Wardour.
(fn. 8) In 1683 Lady Rider.
No. 56.
(fn. 9) From date of erection to some time after 1st July, 1667.
Sir Ralph Bovey, Bt.
(fn. 9) From some time after 1st July, 1667, to at least 1675.
Robert Blayney.
(fn. 10) In 1683 Sir Thos. Millington.
Of these, the undermentioned deserve special notice.
Henry Arundell, third Baron Arundell of Wardour, one of the chiefs of the Roman Catholic aristocracy, fought throughout the Civil War on the side of the king. In 1652 he acted as second in a duel between his brother-in-law, Henry Compton, and Lord Chandos. Compton was slain and Arundell, with others who had taken part in the transaction, was arrested. He subsequently took refuge in France. At the Restoration, on payment of £35,000, he was confirmed in all his family estates, "many of which had been sold by the Commonwealth to one Humphrey Weld," (fn. 11) who, as may be seen from the above, was Arundell's predecessor in the house in Lincoln's Inn Fields. We may, therefore, date his occupation of No. 55 from about 1660. In 1669 he was sent to France as the king's agent, and there negotiated with Louis XIV. the infamous treaty of Dover, which was signed in the following year. (fn. c1)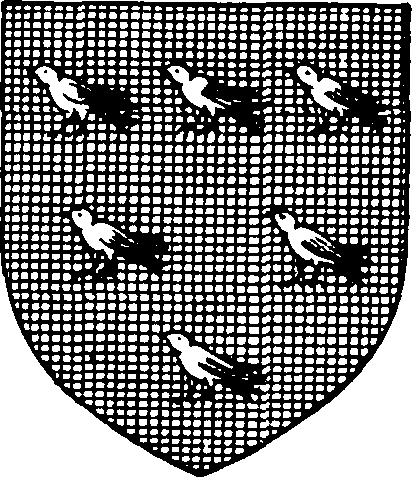 It was not to be expected that a man so distinguished by his rank among the Roman Catholics of the day would escape the notice of Titus Oates and his associates. In the "Popish plot" which they professed to have discovered Arundell was stated to have borne a leading part. With four other Roman Catholic lords he was committed to the Tower, where he remained for over five years, not being released until February, 1684.
From the evidence above quoted, we know that his residence at No. 55 terminated some time between 1675 and 1683, and it would seem that he continued to occupy the house until his imprisonment in 1678. (fn. 12) During the reign of James II. Arundell was, in spite of his religion, admitted to the Privy Council and appointed keeper of the Privy Seal. On the Revolution he retired from public life, and died in December, 1694, at the age of 88. He was the author of five religious poems said to have been composed during his imprisonment in the Tower.
Sir Thomas Denison, the younger son of a wealthy merchant of Leeds, was born in 1699. He entered the Inner Temple in 1718. Without filling any of the minor offices of his profession, he was made judge of the king's bench in 1741. His residence at No. 55, Lincoln's Inn Fields seems to bave begun in 1745, the year which he received the honour of knighthood. After 23 years of judicial duties, he resigned in February, 1765, and died in the following September. (fn. 13)
Sir William Blackstone was the son of a London tradesman, and was born in July, 1723. Taking up the profession of the law, he was called to the Bar in 1746, and three years later became recorder of Wallingford. His progress was, however, so slow that he practically retired to Oxford, having obtained a fellowship of All Souls. (fn. 14) Here he was induced to deliver a series of lectures on English law, which were so well received that they led to the founding of a chair of English law, and in 1758 Blackstone became the first professor. In 1763 he became solicitor-general to the queen. His occupation of No. 55 would seem by the rate books to have begun in 1768. In 1770 he was appointed judge and received the honour of knighthood. His great work, Commentaries on the Laws of England, was completed in the second year of his residence in Lincoln's Inn Fields. Much of his time there must have been occupied by his Reports of Cases determined in the several Courts of Westminster Hall, 1746–1779. He was taken ill shortly after the Christmas of 1779 and "expired on Monday, 14th February [1780], in the afternoon, at his house in Lincoln's Inn Fields, in the 57th year of his age." (fn. 15)
Sir Thomas Millington was one of the most eminent practitioners of the latter half of the 17th century. He was from 1696 to 1704 president of the Royal College of Physicians. (fn. 16)
"At your approach the baffl'd tyrant Death,
Breaks his keen Shafts, and grinds his clashing Teeth." (fn. 17)
He took part in the scientific meetings which led to the formation of the Royal Society, of which he was one of the original members. He was knighted in 1680, and was then living in York Buildings. (fn. 18) His removal to No. 56, Lincoln's Inn Fields dates therefore from some time between then and 1683, the Jury Presentment List of that year showing him as in occupation. He apparently resided there until his death, which occurred on 5th January, 1704, when he was 75 years old.
Thomas Rundle, bishop of Derry, was born in Devonshire about 1688. On leaving college he was for a time a member of a Society formed by William Whiston, the translator of Josephus, "for promoting primitive Christianity," but his intention of taking orders led to a breach which lasted many years. He was ordained in 1716, and received rapid parochial and diocesan preferment from William Talbot, bishop of Salisbury, and afterwards of Durham, with whose younger son Edward he had been intimate since his Oxford days. On the bishop's death in 1730 his eldest son, Charles, the lord chancellor, still continued the family patronage, and, when in December, 1733, the see of Gloucester became vacant, nominated to the vacancy Rundle, who had in the previous year come to reside next door to him in Lincoln's Inn Fields. Gibson, bishop of London, interposed, ostensibly on the grounds of Rundle's deism (an accusation resting on somewhat slender evidence) but in reality because of his ecclesiastical politics. As a compromise, the nomination was cancelled, and Rundle was appointed in 1735 to Derry, a much wealthier see, and containing only thirty-five beneficed clergy. Swift celebrated the appointment with the lines:

"Rundle a bishop! Well he may—
He's still a Christian more than they!
I know the subject of their quarrels—
The man has learning, sense and morals."
The remainder of Rundle's life was spent chiefly in Dublin, though he does not seem to have given up No. 56, Lincoln's Inn Fields until 1739. He died in 1743, leaving most of his fortune of about £20,000 to a younger son of Lord Talbot.
William Murray, first Earl of Mansfield, fourth son of the fifth Viscount Stormont, though intended, as the younger son of a poor Scottish peer, for the church, adopted the profession of the law, and by his Scottish connection rapidly obtained a good practice. He entered Parliament in 1742 as member for Boroughbridge, which constituency he continued to represent until his elevation to the Bench. In the same year he was appointed solicitor-general, and in 1754 attorney general. The rate books show that he took up his residence at No. 56, Lincoln's Inn Fields, in 1739 or 1740. "Here he received his professional friends, whom he entertained with elegant hospitality and genuine kindness." (fn. 19) Pope was in the habit of spending his winter evenings in the library of Murray's house in Lincoln's Inn Fields, and a few days before his death was at his own desire carried from Twickenham to dine with Murray. "The only other guests invited were Bolingbroke and Warburton. O, for a Boswell to have given us their conversation!" (fn. 20)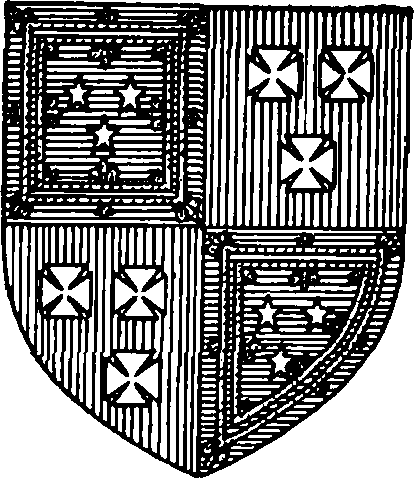 Murray's residence lasted until 1755 or 1756. In the latter year he was made lord chief justice (a position which he held for 32 years), and created Baron Mansfield of Mansfield in the County of Nottingham. In 1776 he was advanced to an earldom by the title of Earl of Mansfield in the County of Nottingham, a new patent being issued in 1792 by which he was created Earl of Mansfield of Caen Wood in the County of Middlesex. As a parliamentary debater he was second only to Chatham, and as a judge was one of the greatest. By his broad-mindedness and love of fair play he incurred considerable unpopularity, and on the outbreak of the Gordon riots in 1780 experienced the fury of the mob, his house in Bloomsbury Square being sacked and burnt, with all his books, manuscripts, pictures and furniture, while he and Lady Mansfield only managed to escape by a back door shortly before the mob effected an entrance. In 1786 he returned to Lincoln's Inn Fields, renting the much larger house next door (No. 57–8). This was two years before he resigned office, after which event he seems to have spent most of his time in retirement at Caen Wood until his death in March, 1793.
His successor at No. 56, Lincoln's Inn Fields, was Charles Pratt, afterwards Earl Camden, particulars of whom are given under No. 34, Lincoln's Inn Fields.
In the Council's collection are:—
* Ornamental cast lead cistern in No. 55 (measured drawing).
* Doorcase to entrance of No. 56 (photograph).