Survey of London: Volume 39, the Grosvenor Estate in Mayfair, Part 1 (General History). Originally published by London County Council, London, 1977.
This free content was digitised by double rekeying and sponsored by English Heritage. All rights reserved.
Working-Class Housing, Photographs of the early 1930's
a. St. George's Buildings, Bourdon Street, from west.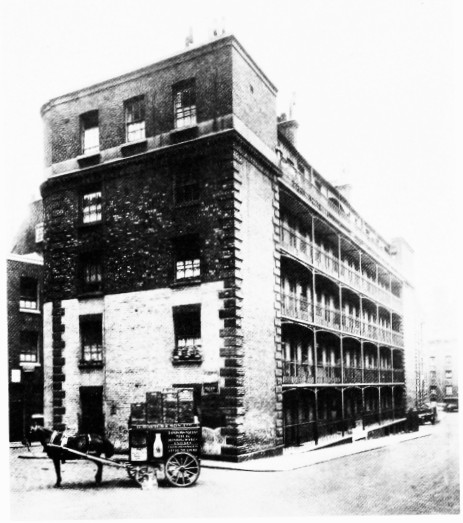 Henry Roberts, architect for plan, and John Newson, builder, 1852–3
b. Grosvenor Buildings, Bourdon Street, from east, with Grosvenor Hill to right.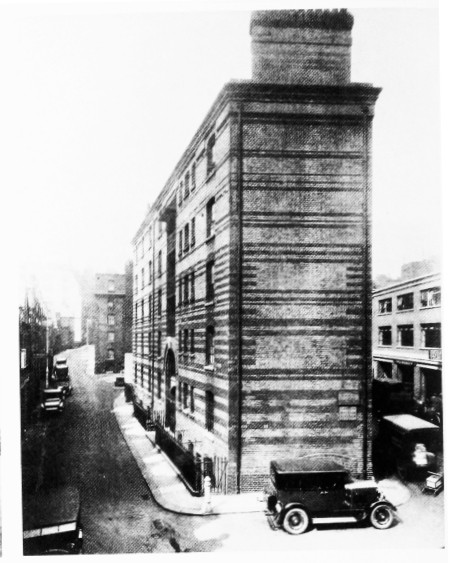 R. H. Burden, architect, 1868–9
c. Clarendon Flats, Balderton Street (Improved Industrial Dwellings Company, 1871–2), from south, with St. Mark's Mansions (R. J. Withers, architect, 1872–3) on left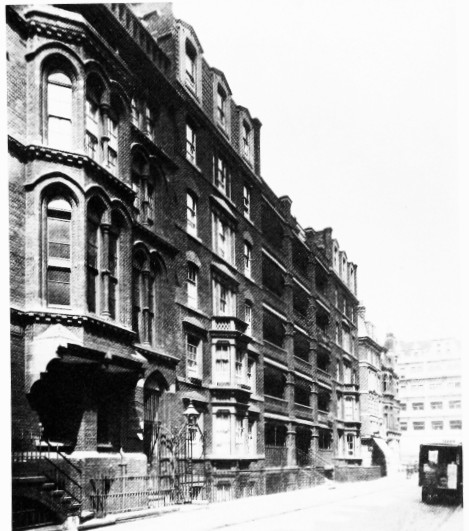 d. Balderton Flats, Balderton Street and Brown Hart Gardens (Improved Industrial Dwellings Company, 1887), from south-west